no building is complete without it being photographed and, after recently opening its doors to the public, the LEGO house has now been documented in detail by iwan baan. located in the danish town of billund, where the iconic brick was first invented, the BIG-designed institution has been conceived as an immersive experience center, which includes paid attractions as well as areas that are free and open to the public.

the ground level façade is clad in white brick
image © iwan baan (also main image)
designed by bjarke ingels group, the building features 21 white bricks stacked on top of one other crowned by an oversized 2×4 LEGO block named the 'keystone', all of which are photographed by iwan baan. the ground level includes a store, three restaurants, conference facilities, and a 2,000 square meter public square. the company's story is told in the history collection located in the basement, while the masterpiece gallery — which includes fan creations — is located at the uppermost level. non-paying guests are able to walk to the top of the building to enjoy views from the outdoor terraces. see the image series in full below, and read designboom's previous coverage of the project here.

the building's welcoming reception area
image © iwan baan

the tree of creativity is one of the largest LEGO structures ever built, featuring 6,316,611 bricks
image © iwan baan

the master gallery is a tribute room to all LEGO fans
image © iwan baan

the red zone allows visitors to 'unleash their creativity' 
image © iwan baan

the green zone is the 'storytelling room' where visitors can create their own mini-figures
image © iwan baan

the blue zone, the logic room, allows visitors to be urban architect, or build and race cars
image © iwan baan

the yellow zone lets visitors create fish and other sea creatures, setting them free in the giant aquariums
image © iwan baan

a sea-themed rooftop playground
image © iwan baan

the playground features surfboards, sharks and submarines
image © iwan baan

a staircase includes playfully decorated, LEGO-clad walls
image © iwan baan

people can explore hundreds of the most iconic LEGO sets
image © iwan baan

the history collection allows visitors to swipe through a digital vault to see every LEGO set ever made
image © iwan baan

non-paying guests are able to walk to the top of the building to enjoy views
image © iwan baan

the exterior of the LEGO house at sundown
image © iwan baan
Save
Save
Save
Save
Save
Save
Save
Save
Save
Save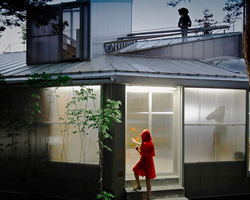 nov 02, 2017
nov 02, 2017
oct 31, 2017
oct 31, 2017
oct 31, 2017
oct 31, 2017
sep 14, 2017
sep 14, 2017
sep 09, 2017
sep 09, 2017
sep 03, 2017
sep 03, 2017
sep 28, 2017
sep 28, 2017
sep 26, 2017
sep 26, 2017
sep 09, 2017
sep 09, 2017
sep 01, 2017
sep 01, 2017
aug 28, 2017
aug 28, 2017
aug 08, 2017
aug 08, 2017
oct 19, 2017
oct 19, 2017
sep 28, 2017
sep 28, 2017
sep 27, 2017
sep 27, 2017
aug 30, 2017
aug 30, 2017
aug 28, 2017
aug 28, 2017
aug 08, 2017
aug 08, 2017
sep 14, 2017
sep 14, 2017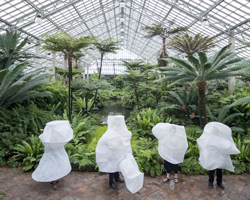 sep 12, 2017
sep 12, 2017
jun 28, 2017
jun 28, 2017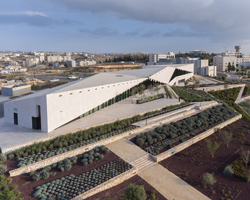 may 02, 2017
may 02, 2017
apr 24, 2017
apr 24, 2017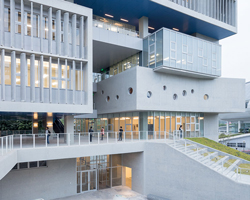 mar 20, 2017
mar 20, 2017
LEGO
(132 articles)
nov 02, 2017
nov 02, 2017
nov 02, 2017
nov 02, 2017
oct 30, 2017
oct 30, 2017
oct 18, 2017
oct 18, 2017
oct 03, 2017
oct 03, 2017
sep 28, 2017
sep 28, 2017