dec 08, 2012
jaklitsch / gardner architects: my boon, seoul
'my boon' by jaklitsch / gardner architects, seoul, koreaall images © nacasa & partners
new york-based firm jaklitsch / gardner architects have recently completed 'my boon' a 6,700 square foot lifestyle boutique in seoul's gangnam-gu neighborhood, korea. the retail space is divided into three zones; fashion, apparel and footwear; a juice bar and cafe; and a gallery featuring personal accessories and objects.it is not your typical shop environment reflecting a culture of contemporary style and healthy living.
a louvered ceiling runs the length of the store to create a visually dynamic element to unify the space. wood end-grain flooring is used throughout the environment changing color as you enter the different sections: natural finish at the north sales area, black in the retail gallery and white at the cafe.polished stainless-steel shelving, hand-troweled concrete walls, light wood, and accented black frames continue the detailed language of consistency in the shop.
apothecary cafeimage © nacasa & partners
the cafe is the main social space of the store, where customers are invited to recharge with fresh juices and healthy snacks. a counter-height bar of white carrera marble and gradient glass emits a language of lightness. tables are centered around a perimeter of health and beauty products with floor to ceiling windows dressed in colorful louvre panels. the design focuses on detailed curated merchandise within an array of social spaces expressing the concept of 'my style, my body, my soul', featuring an atmosphere of adjustable display areas, impromptu seating and products from clothing, accessories, cosmetics, vitamins, art, music and film.
custom barimage © nacasa & partners
image © nacasa & partners
eateryimage © nacasa & partners
(left) cafe area(right) merchandised body productsimage © nacasa & partners
productsimage © nacasa & partners
retail galleryimage © nacasa & partners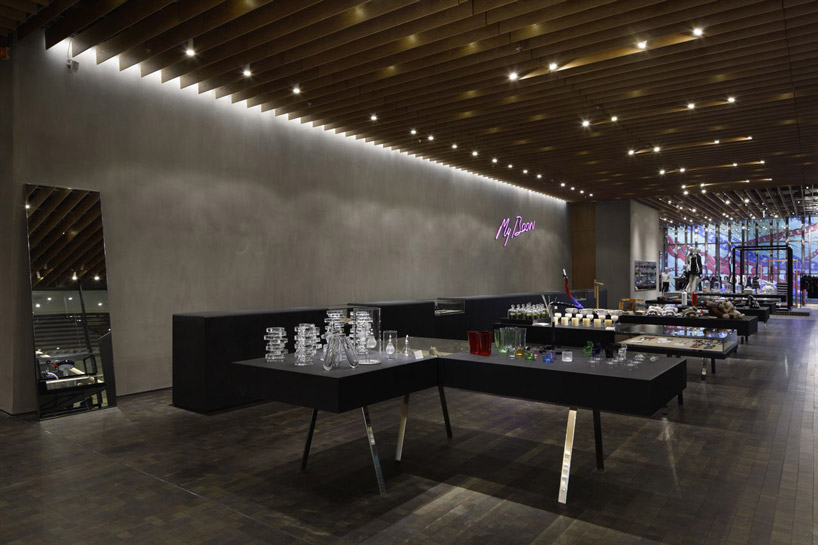 exterior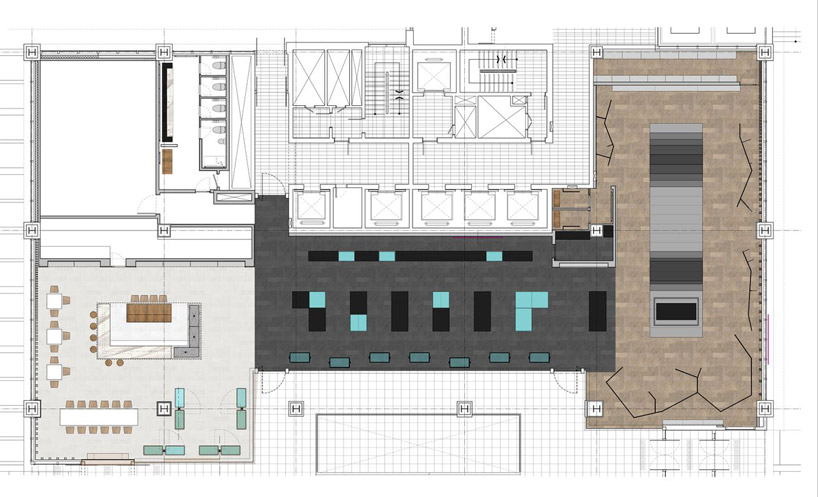 plan / level 0
jul 19, 2017
jul 19, 2017
jul 10, 2017
jul 10, 2017
jun 24, 2017
jun 24, 2017