james corner field operations (JCFO) is planning to revitalize part of hong kong's tsim sha tsui waterfront, an area that has fallen into disrepair. JCFO's design focuses on transforming the site with a renovated esplanade that will include updated urban amenities for residents and visitors alike. the public waterfront will be built on top of the existing bridge columns, leading visitors out into the harbor where they can experience sweeping skyline views. along the generously-sized promenade will be seating areas and lookouts that encourage visitors to congregate and relax.
to understand more about the project, we spoke with james corner, JCFO's founding partner and CEO. corner discussed the challenges of working with the waterfront site, the analytical research that goes into each of his firm's projects, and how he was able to apply successful aspects from his previous projects such as the high line. read our interview in full below.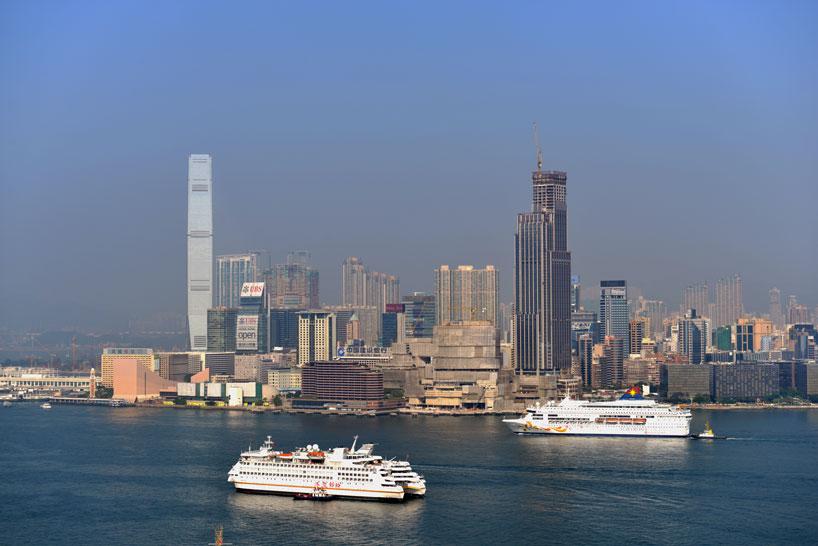 the renovated esplanade will include updated urban amenities for residents and visitors
designboom: can you summarize the intent of the project and its characteristic features?
james corner: we are working with adrian cheng, founder of K11 and executive vice-chairman and general manager of new world development, on the revitalization and modernization of the iconic tsim sha tsui (TST) waterfront. the project is composed of two parts: a new open space, which includes dramatic new designs for salisbury garden, and the waterfront promenade; and additional open spaces that make up new world development's new victoria dockside arts and design district, which will include grade a office space, an ultra-luxury rosewood hotel, rosewood residences, and premier art, design and leisure experiences with unmatched views of victoria harbour and hong kong island. KPF is the design architect team for victoria dockside.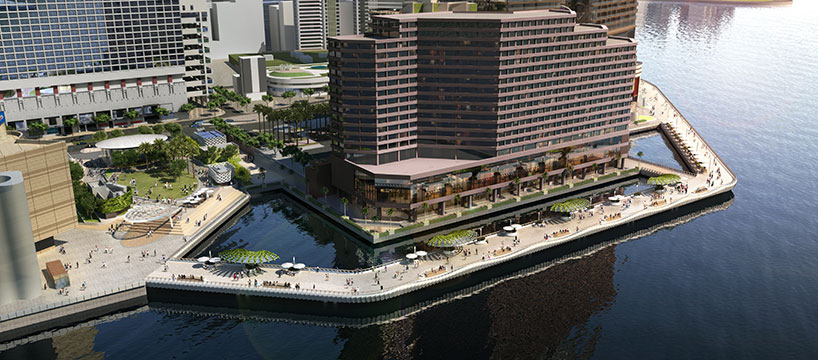 the public waterfront promenade will be built on top of the existing bridge columns
JC (continued): this exciting network of new open space will improve connectivity to the tsim sha tsui neighborhood, provide inviting public access to and along the waterfront, and open up dramatic vistas and views of victoria harbour and the hong kong skyline. these spaces will help to attract more local and international visitors to this popular global landmark destination.

the scheme leads visitors out into the harbor
DB: what is the most challenging aspect of the project and the site itself?
JC: despite its extraordinary setting, rich historic and cultural heritage, and popular appeal, the TST waterfront has deteriorated over the years. it has also become disconnected from adjacent neighborhoods and facilities, and is difficult to access. while the existing waterfront drew large crowds for specific events, such as the symphony of lights, chinese new year celebrations, and dragon boat races, extensive portions of the public realm offered only the most minimal and basic amenities, with little shade, greenery or furnishing. the challenge has been how to revitalize, connect and bring a rich variety of experiences to this amazing waterfront promenade.

pedestrians are offered sweeping views of the hong kong skyline
DB: how does the project differ to your previous commissions?
JC: the site is extraordinarily intense and dramatic, with powerful views and relationships to the remarkable vibrancy of hong kong. it is also a sub-tropical city, with searing heat in the summer, drenching downpours, humidity, and susceptibility to typhoons. the culture of hong kong is also very special and unique. this context makes it quite different from our work in north america and europe. this is the first project that we are working on in hong kong.


designated areas of green space are also provided
DB: in what ways were you able to apply successful aspects from previous projects such as the high line?
JC: similar to the high line, the tsim sha tsui waterfront promenade is a long linear space with a limited width. it's a challenge to accommodate large crowds of people while still maintaining a gracious sense of space, but as with the high line we have focused on prioritizing views out to the city and providing distinctive areas for sitting and watching the theater of the city along the way. our work on chicago navy pier and seattle's central waterfront has also been instructive.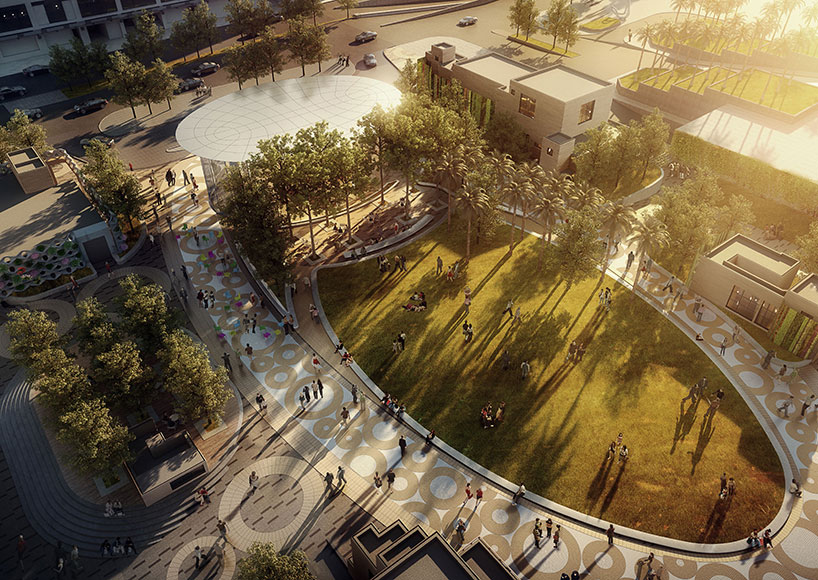 hong kong's tsim sha tsui waterfront is undergoing an extensive redevelopment
DB: from intimate settings, to more grand spaces, how important is it to integrate different types of urban environments within a project like this?
JC: creating a variety of settings is absolutely critical to any long, linear public place. while it's also important to establish a consistent design palette, regular changes of setting and program create interest and variety, as in an episodic sequence that enriches experience and creates memorable events.


visitors will be able to see hong kong's skyline illuminated by night
DB: what kind of analytical research goes into each of JCFO's designs?
JC: our project types include entire sectors of cities, waterfronts, post-industrial urban districts, intimate garden spaces, large public parks and urban spaces, housing and mixed use developments, the reclamation of landfills, brown-fields and other derelict landscapes for new public uses and private development, and preservation of large-scale natural resources.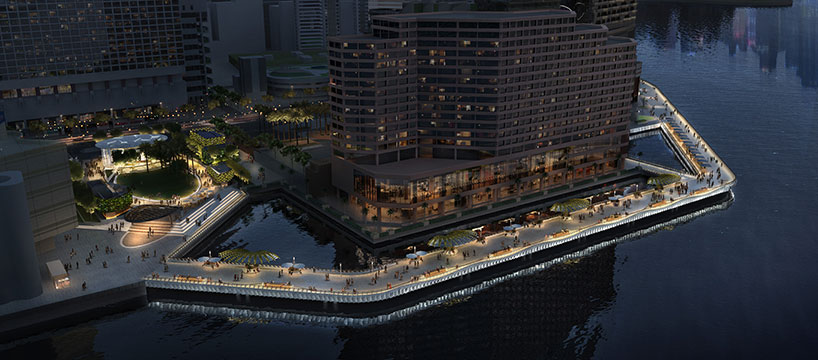 an aerial view of the waterfront site
JC (continued): the range in project scale and type is direct function of our ability to think analytically in terms of ecology, economics, and programming, and tactically in terms of physical design and spatial definition. each project is rooted in contextual analysis of the built environment; surrounding ecology and habitat; climate and hydrology; economics and politics; social context and program. we continually re-calibrate our design approach to reflect the specific nuances of the local environment. various public consultations and stakeholder engagements have been done to take into consideration public needs and preferences.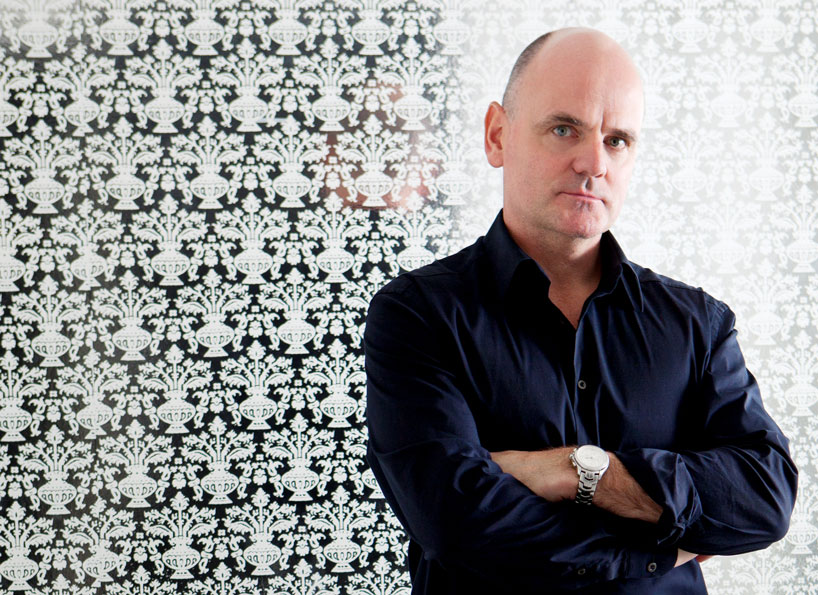 james corner, JCFO's founding partner and CEO
image by peden munk
DB: how important do you think the role of public space is in today's cities? is it the job of architects and designers to satisfy the general public?
JC: public space is the very basis of urbanism, from markets and squares, to streets and passageways, to parks and waterfronts. at its best, public space functions on many levels: not only as beautifully designed space for experience and encounter but also as a working ecosystem, an infrastructure and an economic catalyst, rooted in culture, place and time.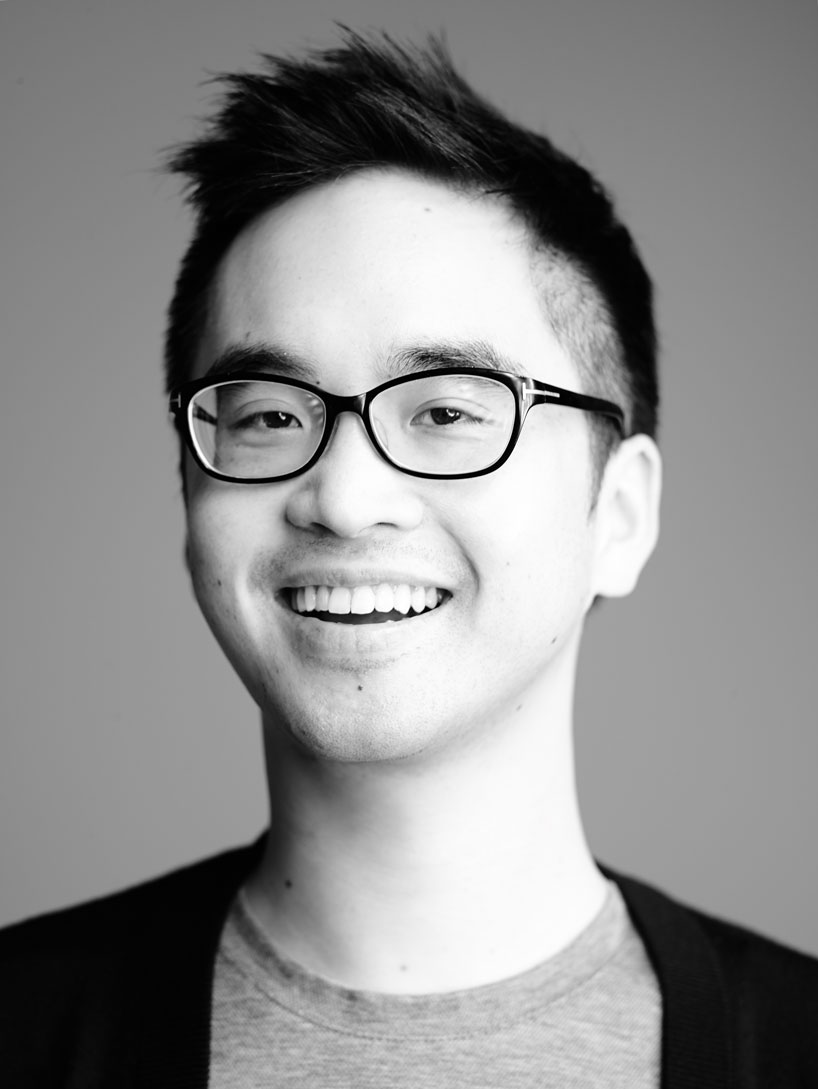 adrian cheng, founder of K11 and executive vice-chairman and general manager of new world development
Save
Save
Save
Save
Save
Save
Save
Save
Save
Save
Save
Save
Save
Save
Save
Save
Save
Save
Save
Save
Save
Save
Save
oct 23, 2017
oct 23, 2017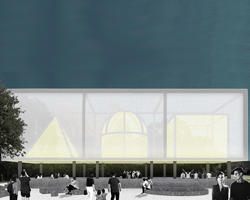 oct 20, 2017
oct 20, 2017
oct 19, 2017
oct 19, 2017
oct 18, 2017
oct 18, 2017
aug 02, 2017
aug 02, 2017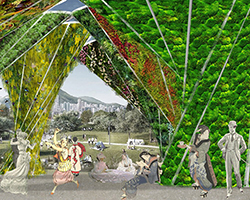 jun 22, 2017
jun 22, 2017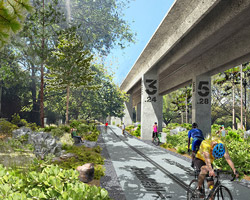 aug 07, 2017
aug 07, 2017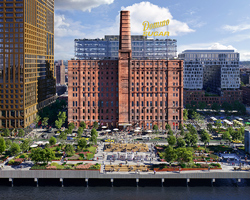 apr 21, 2017
apr 21, 2017
dec 30, 2015
dec 30, 2015