aug 27, 2012
japanese pavilion at the 2012 venice architecture biennale
left to right: architects kumiko inui, akihisa hirata, commissioner toyo ito, architect sou fujimoto image © designboom
venice  2012 architecture biennale: day one – live!
for the japan national pavilion exhibit in the 2012 international architecture biennale in venice, commisioner toyo ito presents young japanese architects kumiko inui, sou fujimoto, akihisa hirata and photographer naoya hatakeyama, 'architecture. possible here? home-for-all', a proposal to offer housing solutions for all the people who lost their homes in the great east japan earthquake of 2011, specifically in the city of rikuzentakata.
'architecture. possible here? home-for-all' responds to architecturein the modern era by re-evaluating its aesthetic and formal definition within the context of a site currently undergoing a revitalization. a series of potential projects are displayed atop bases made of solid wood planks. natural timber columns seem to hold the pavilion from the open courtyard below, echoing the the schemes of each dwelling anchored amongst a series of vertical pillars. full-size panoramas of the host city after the tsunami create the setting as a backdrop to the environment.
see our preview article with exhibition design plans and background info here.
    commisioner toyo ito explains the concept behind the pavilion:
'one characteristic of 'home-for-all' is the way in which those 'making' the facilities and those 'living' in the join together to discuss the project during the design and building processes… why a building is made, and for whom – have been forgotten. a disaster zone where everything is lost offers the perfect opportunity for us to take a fresh look, from the ground up, at what architecture really is.'
see designboom's interview with sou fujimoto who discusses the themes of the japan pavilion
'architecture. possible here? home-for-all' commissioned by toyo ito for the 2012 architecture biennale in venice image © designboom
models and digital media are placed upon solid wooden planks image © designboom
housing proposal image © designboom
housing proposal based on a 3D grid of columns and beams image © designboom
housing proposal image © designboom
'a concept for a structure like a walled fort for a location where the winds are strong. various events are reflected in the almost topographical surface, which consists in an assemblage of logs. inside and outside. the intention was to incorporate the log.'
proposal image © designboom
tipi-like structure with thatch roof proposal image © designboom
image © designboom
housing proposal image © designboom
image © designboom
image © designboom
image © designboom
central column passes through the floor plans image © designboom
image © designboom
interview with toyo ito, golden lion award – venice architecture biennale 2012

video courtesy of la biennale channel
project info:
organizer: the japan foundation venue: the japan pavilion at the giardini (designed by takamasa yoshizaka, completed in 1956) special support: ishibashi foundation cooperation: jun sato structural engineers co., ltd., daiko electric co., ltd., eastwest inc., DNP fotolusio co., ltd. commissioner: toyo ito exhibitors: kumiko inui, sou fujimoto, akihisa hirata (architects), naoya hatakeyama (photographer)
apr 19, 2015
apr 19, 2015
apr 17, 2013
apr 17, 2013
apr 08, 2013
apr 08, 2013
jan 26, 2013
jan 26, 2013
jun 28, 2012
jun 28, 2012
feb 16, 2012
feb 16, 2012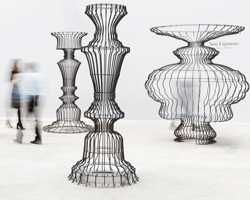 jun 14, 2017
jun 14, 2017
sep 23, 2016
sep 23, 2016
aug 01, 2016
aug 01, 2016
jan 15, 2017
jan 15, 2017
nov 10, 2016
nov 10, 2016
sep 26, 2016
sep 26, 2016
jan 03, 2013
jan 03, 2013
nov 13, 2012
nov 13, 2012
oct 14, 2012
oct 14, 2012