jean nouvel is the latest to add to lyon's confluence district development with ycone, a residential building with 92 apartments, that also incorporates plenty of mixed-use spaces on its lower levels. at nearly 64 meters height, the project sits at the entrance of the docks and combines a strong architectural identity with a successful integration into the neighborhood.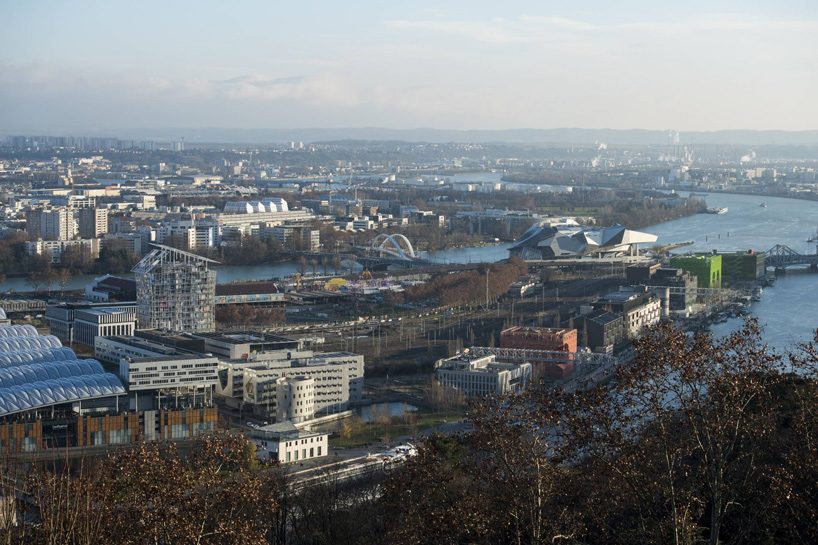 images by guillaume perret, all courtesy of atelier jean nouvel
'the confluence is an emblematic urban hub that will become historic, representative as it is of the 2000s and 2010s,' notes jean nouvel. 'the word "confluence" suggests meeting, convergence. in this part of lyon, there's the meeting of many different individuals and social actors and the convergence of a great number of styles. it's been a pleasure to be involved in such a cultural hotbed and the whole process of liberating renewal, where every project needs to find its place.' located in the heart of lyon's newly developed urban district, ycone exists in harmony with buildings developed by other firms, including the musée des confluences by coop himmelb(l)au and the euronews headquarters by jakob + macfarlane (see coverage here and here).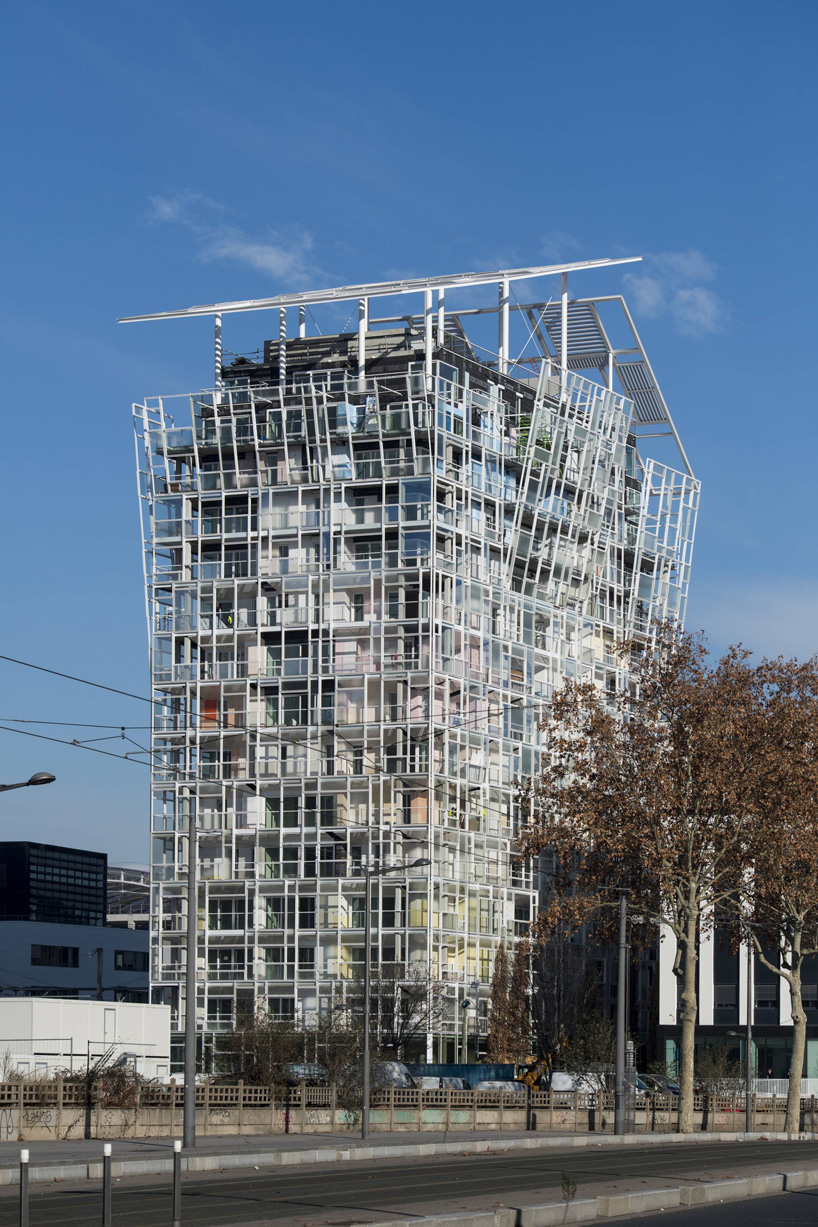 the building is anchored on a terraced garden, and surrounded by a green filter that introduces a micro public space and creates a more quite atmosphere than that of its neighbors. 'the green belt will be very important for the people living in the bottom apartments,' adds nouvel. 'the ones high up will obviously be able to see over it. we've chosen relatively tall trees so that, at a height of from 15 to 20 meters, you'll be shielded from the buildings opposite. at ground level, the tree trunks will be bare so you'll be able to see the shops and building entrances. this means there's stratification: the higher up you are, the lighter the branches and foliage. so the interplay of filters is different at each level. this is a serious courtesy to all the people who'll be living at the bottom of the building, who'll be living in the neighbourhood, as well as all those visiting the building.'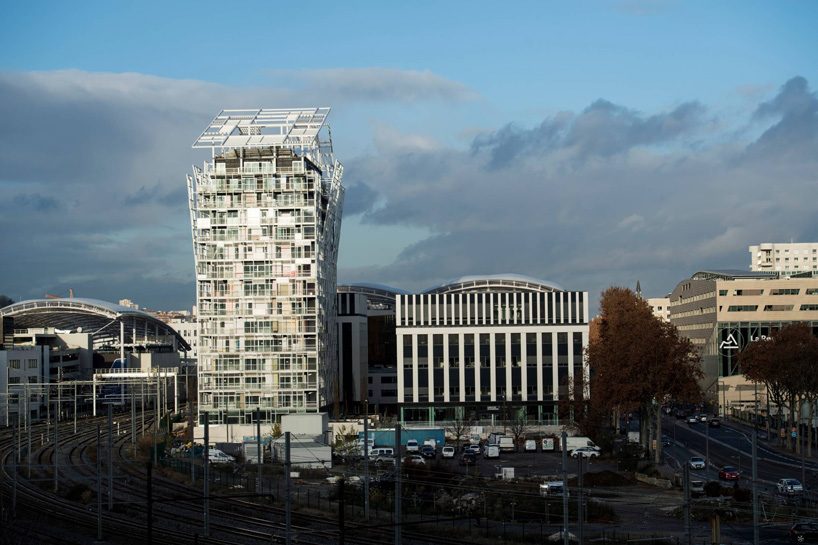 ycone gives the impression of two buildings in one, offering low-level apartments more height and allowing for the possibility of two apartments being sold together. each of its façades has geometric compositions and chromatic variations, while a very light and only partial second façade creates a gap between the two surfaces that offers an in-between area, which people can enjoy in several ways, similar to a partly enclosed balcony. 'in this project, I'm doing one thing only, which is to frame, all I do is frame. i love framing. when you decide to live somewhere, you like to choose what you'll be looking at. there's a lot more poetry, a lot more mystery, in a fragmented, curated, focused view than in an opening that offers a view as a whole,' explains nouvel. 'ycone is based on different kinds of framing. the inner skin frames the outer skin which itself takes up elements of an esthetic vocabulary familiar to the world of the visual arts, one that's extremely geometric, extremely orthogonal, reminiscent of the heyday of modernity. each window will be a composition in itself. when you move behind the window, since there are gaps of one or two meters between the two skins, what you'll see at the side won't be exactly the same as what you'll see face-on…,' he adds.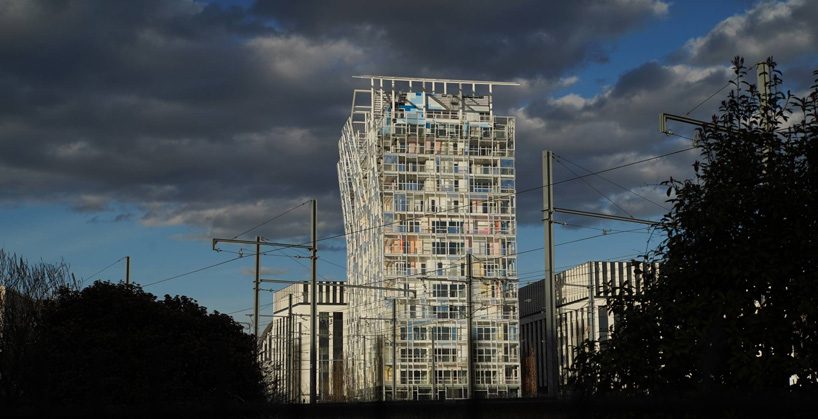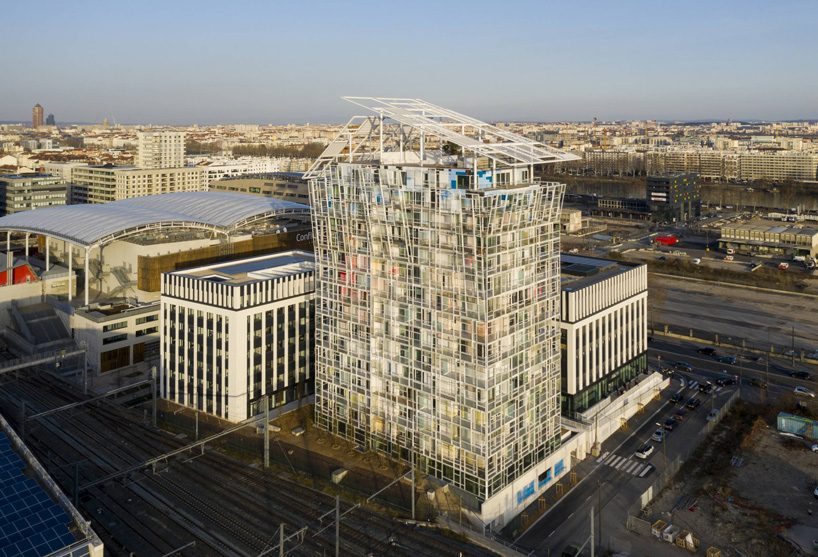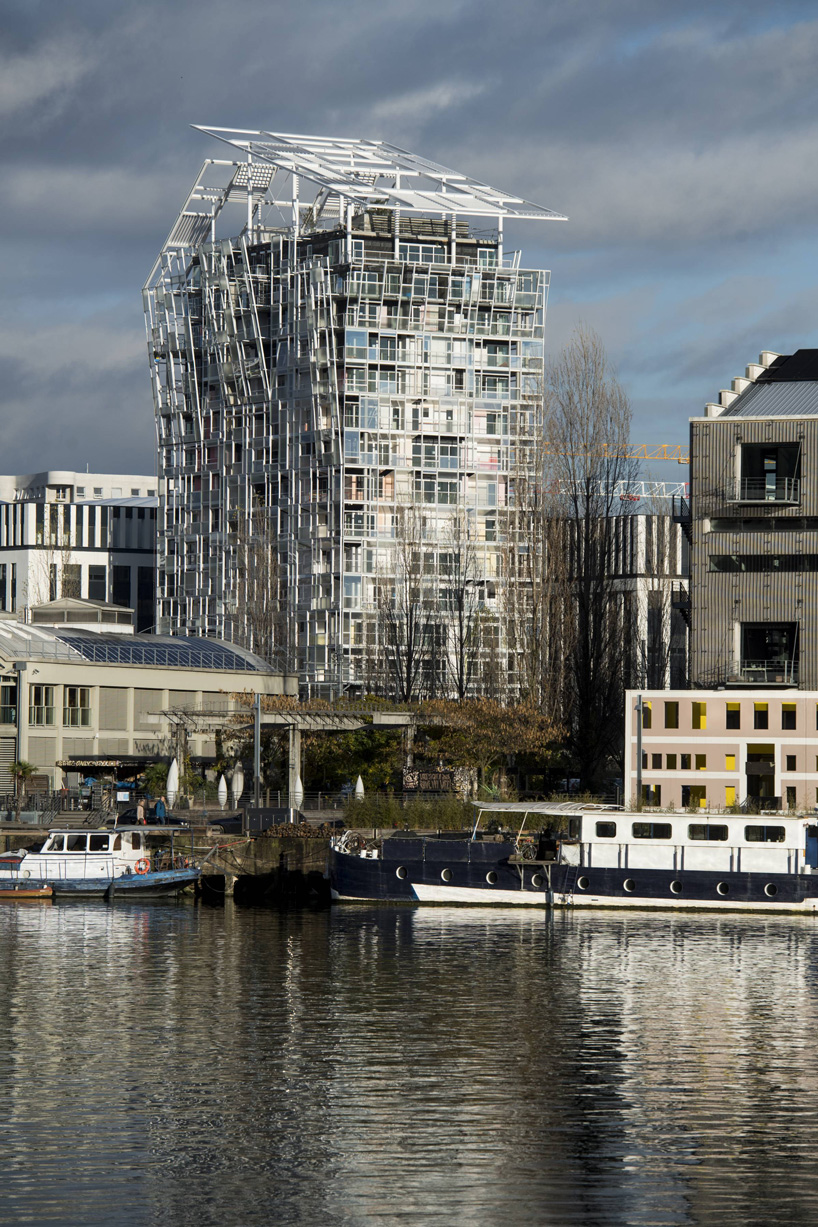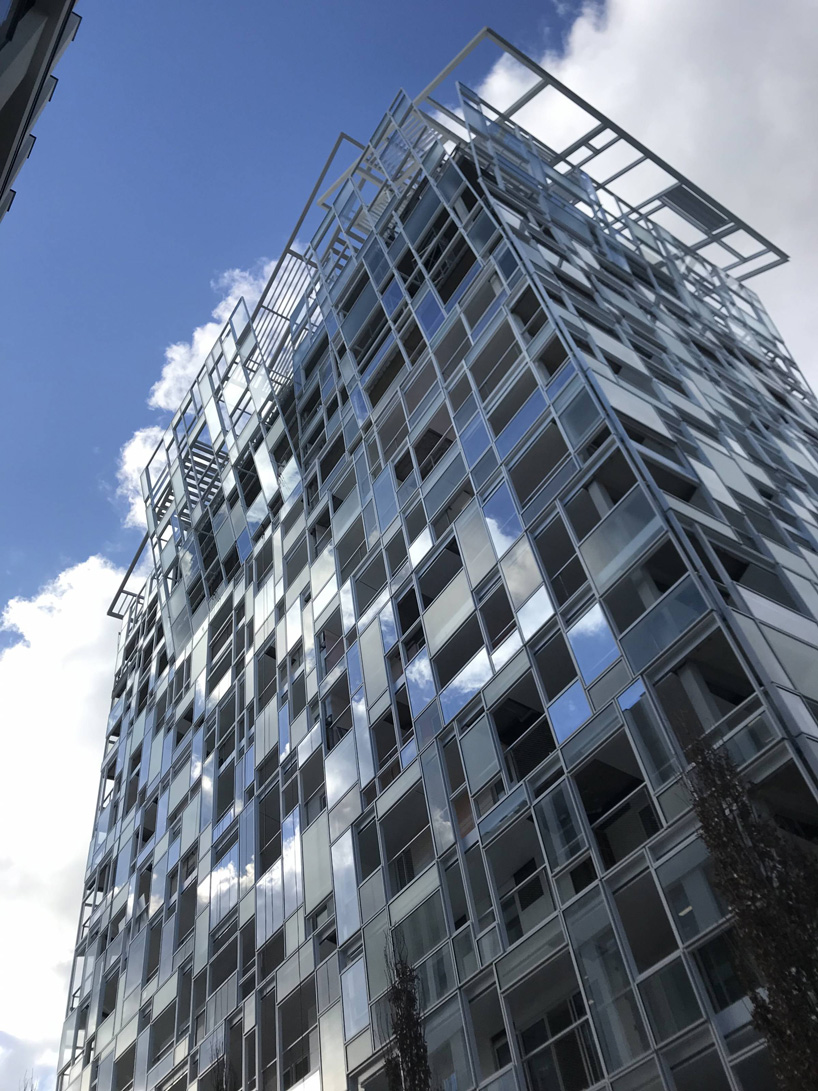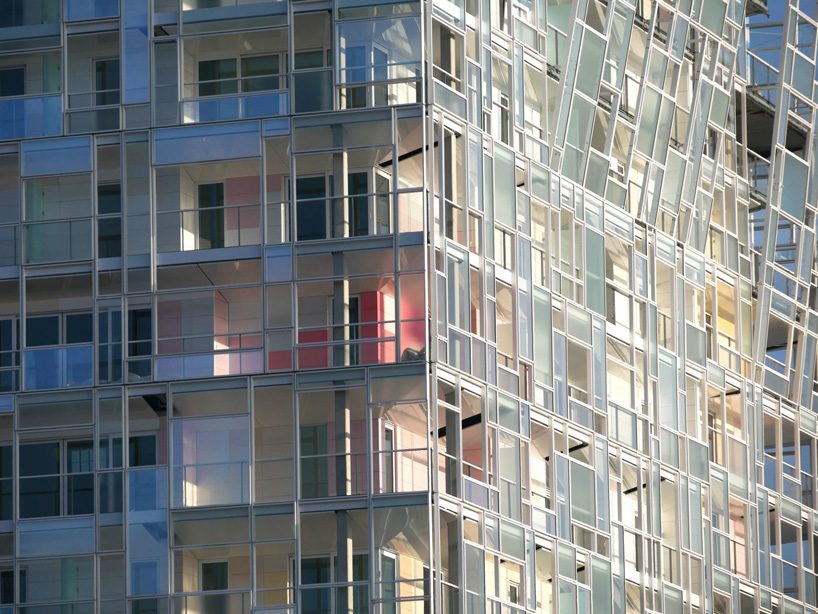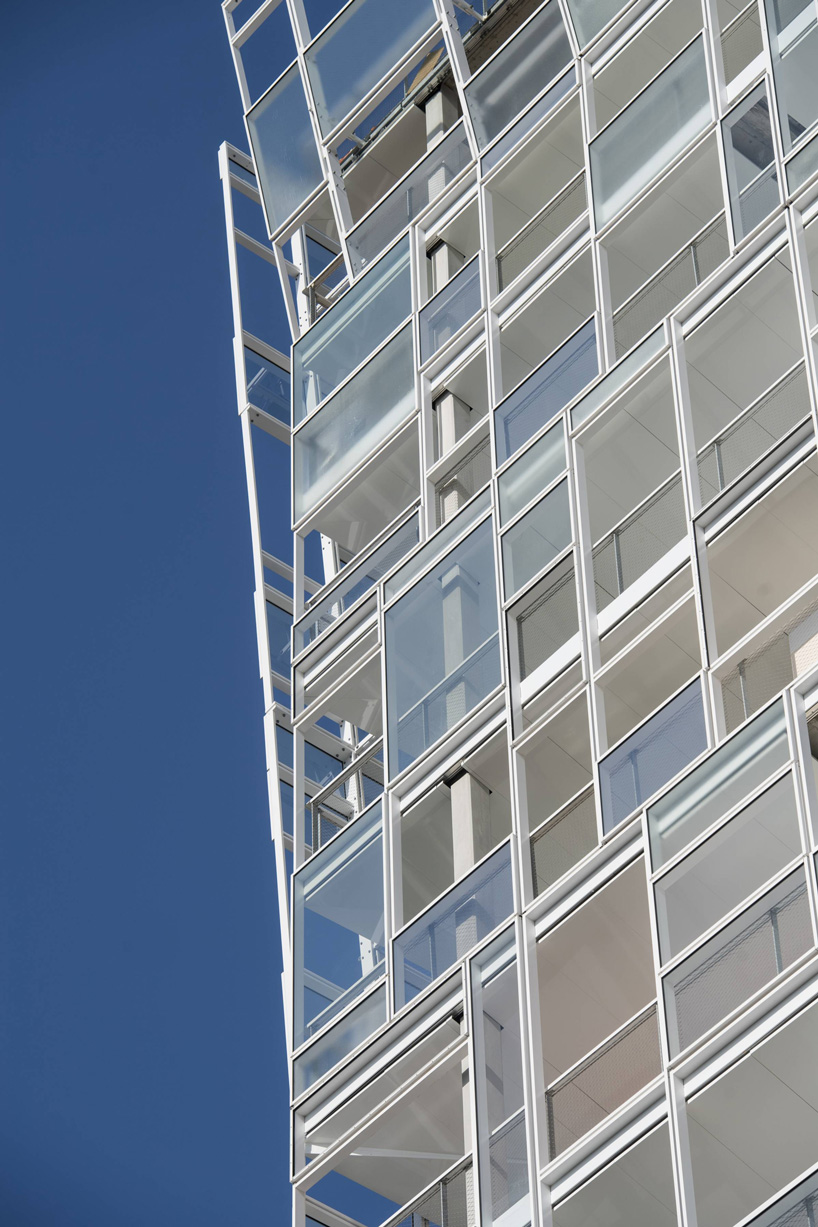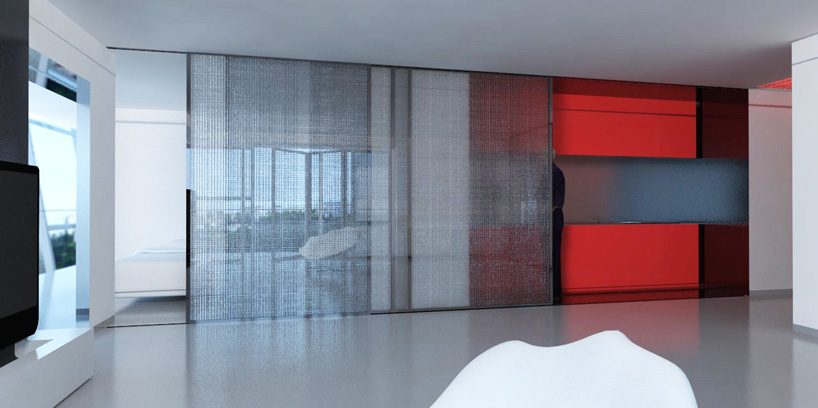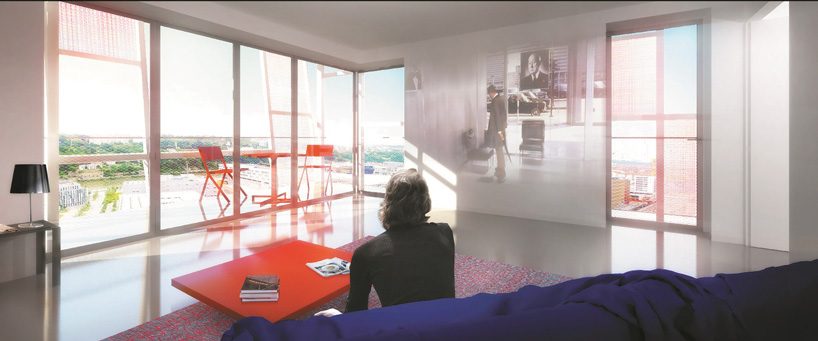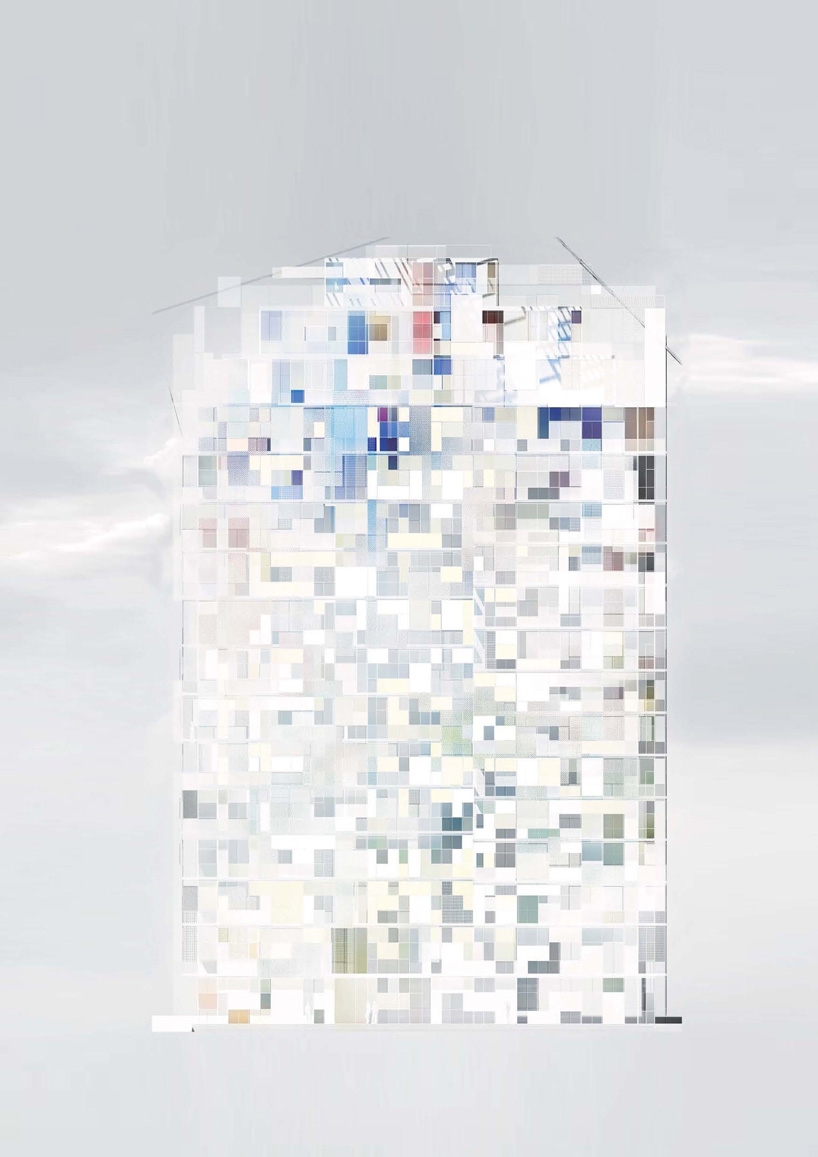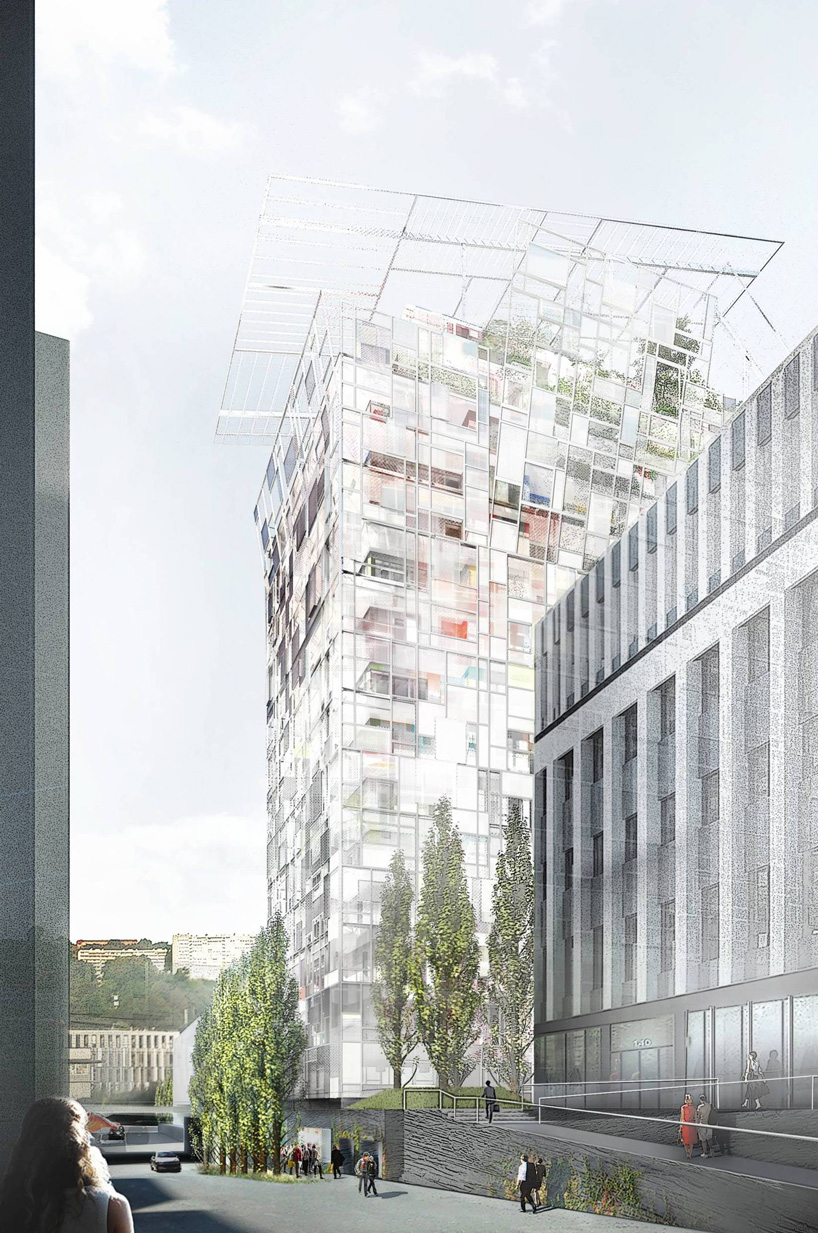 project info:
name: ycon
architect: jean nouvel – ateliers jean nouvel
architect advisor to jean nouvel: samuel nageotte (aps/pc)
project architect: thomas amarsy (aps/pc), alberto rubin pedrazzo (apd/pro-dce/chantier)
team: victoire guerlay, rui pereira, marie-charlotte prosperi, qiang zou
client: SCCV M3 sud confluence
program: mixed residential tower (social / non- social) 53-meter high, retails, residential
habitable area / surface area: 6,552 sqm / 7,461 sqm
address: passage panama, lyon confluence, 2ème arrondissement, france
dates: 2012 – 2019
jul 10, 2020
jul 10, 2020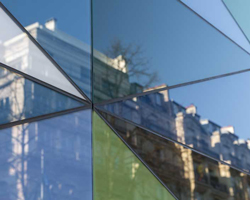 jun 28, 2020
jun 28, 2020
jun 14, 2020
jun 14, 2020
jun 12, 2020
jun 12, 2020
jun 10, 2020
jun 10, 2020
jun 10, 2020
jun 10, 2020
jul 09, 2020
jul 09, 2020
jul 09, 2020
jul 09, 2020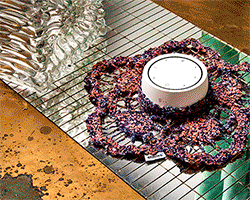 jul 09, 2020
jul 09, 2020
jun 08, 2020
jun 08, 2020
feb 23, 2020
feb 23, 2020
aug 23, 2019
aug 23, 2019
dec 22, 2015
dec 22, 2015
oct 16, 2015
oct 16, 2015
jun 21, 2015
jun 21, 2015
a diverse digital database that acts as a valuable guide in gaining insight and information about a product directly from the manufacturer, and serves as a rich reference point in developing a project or scheme.