new images of monad terrace — jean nouvel's first project in miami — have been revealed as construction work gets underway in southeastern florida. JDS, the development firm behind the project, has announced that it has secured $62.5 million USD in construction financing for the project, which is located on west avenue in the city's south beach neighborhood. plans for the development were first unveiled in may 2016, with nouvel presenting the scheme in more detail at that year's edition of design miami/.

all images courtesy of JDS development
monad terrace — which jean nouvel designed in collaboration with miami-based kobi karp — has been designed to exceed recently introduced building codes, and incorporates a range of climate resilience features. elevated by 11.5 feet (3.5 meters), the building is the first structure in miami beach to be constructed above west avenue's new height, meaning that all interior spaces, as well as the garage entrance, are well above the flood plain. additionally, the parking lot will be reinforced to withstand flooding.

climbing gardens feature vines native to the region
'monad terrace innovates while integrating seamlessly into the context of miami beach,' says michael stern, founder of JDS development. 'its thoughtful design serves as an exemplar for how we should be building and developing coastal cities. without compromising aesthetics, this project brings the ingenuity and design that is entirely appropriate to this environment. this is an important project for miami beach, and I am proud that JDS is leading the way.'

penthouse residences include private pools on roof decks
the building contains 59 waterfront residences, including four penthouses, which are shaded by high-tech screens and sheltered by climbing gardens that feature native vines. dubbed 'the reflection machine', the building seeks to artfully direct the play of daylight and water with reflecting pools bouncing dappled light deep into each living space. the central lagoon and an adjacent swimming pool also help to create a sense of continuity with the neighboring biscayne bay.

vertical gardens improve air quality and reduce the urban heat island effect
the 'honeycomb' screen system built into the building's glass façade not only ensures unobstructed views, privacy, and natural light, but also significantly reduces glare and solar heat gain — in turn saving energy and reducing the building's carbon footprint. the vertical gardens also provide energy-saving shade, while improving air quality and reducing the urban heat island effect.

penthouses feature rooms with floor-to-ceiling windows framing panoramic views
residences range from two to five bedrooms with generous indoor and outdoor living space. the building's amenities include an in-house concierge, a sun deck with a 116-foot swimming pool and hot tub overlooking biscayne bay, valet parking, a café and juice bar, a wellness center, and a bicycle and water sports storage room. penthouse residences include private pools on roof decks. construction is now underway, with the project expected to go vertical by march 2018. monad terrace currently has an estimated completion scheduled for the third quarter of 2019.

kitchens include cantilevered marble islands and fully integrated appliances

residences range from two to five bedrooms with generous indoor and outdoor living space

the 'honeycomb' screen system ensures unobstructed views, privacy, and natural light

construction is now underway, with the project expected to go vertical by march 2018

monad terrace currently has an estimated completion scheduled for the third quarter of 2019
Save
Save
Save
Save
Save
Save
Save
Save
Save
Save
Save
Save
Save
Save
Save
oct 29, 2017
oct 29, 2017
oct 19, 2017
oct 19, 2017
oct 19, 2017
oct 19, 2017
oct 11, 2017
oct 11, 2017
aug 11, 2017
aug 11, 2017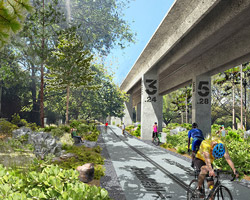 aug 07, 2017
aug 07, 2017
oct 30, 2017
oct 30, 2017
oct 30, 2017
oct 30, 2017
oct 30, 2017
oct 30, 2017
sep 07, 2017
sep 07, 2017
sep 06, 2017
sep 06, 2017
jun 02, 2017
jun 02, 2017