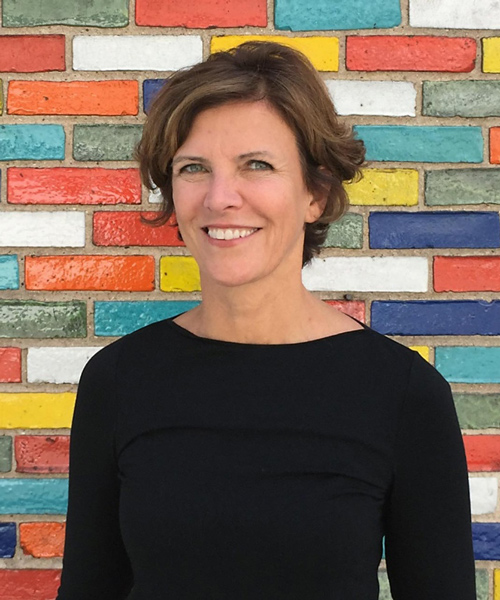 feb 04, 2016
interview with architect jeanne gang
interview with architect jeanne gang
image courtesy of studio gang architects
american architect jeanne gang is the founding principal of studio gang, an architecture and urbanism collective with offices in chicago and new york. gang's work has been honored and exhibited widely, including at the international venice biennale, the museum of modern art, and the art institute of chicago. since graduating from the harvard GSD, she has taught at harvard, yale, princeton, rice, and IIT, where her studios have focused on cities, ecologies, and materials. in 2011, jeanne gang was made a macarthur fellow.
designboom recently spoke with the architect who discussed the appeal of high-rise buildings, the importance of integrating environmental issues, and the role the public has to play in a project's development.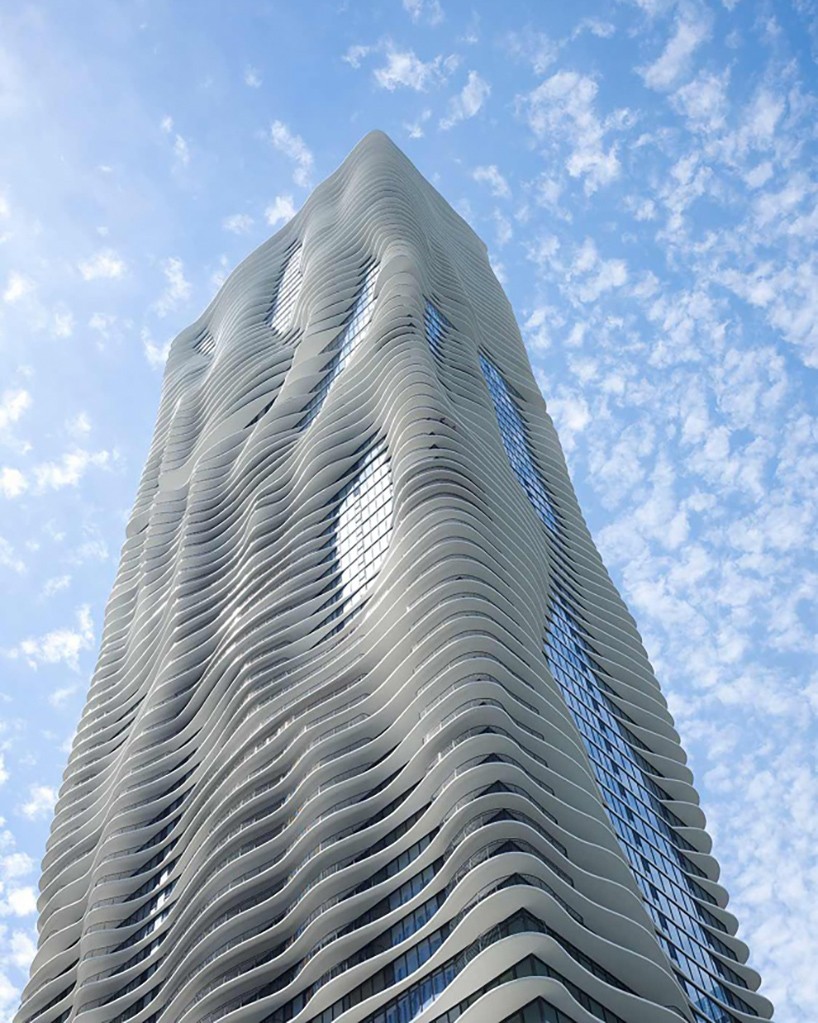 aqua tower, chicago, 2010 / image by steve hall © hedrich blessing
see more of the project on designboom here
designboom: you have referred to tall buildings as 'vertical social fabric'. can you expand on this term?
jeanne gang: cities are different. some cities are already dense enough, but a city like chicago really sprawls out. in north america we have a lack of density in the downtowns. so part of designing tall buildings is making them compelling enough that people will leave their suburban home and move downtown.
in the aqua tower, 700 households are housed in that one building, so that's not totally private. you're talking about a large amount of people that live there. so having public spaces, semi-public spaces, and private outdoor spaces is the same as you would have if you lived in a suburb. however, this is a much more shared, cohesive area.
what I'm interested in with tall buildings is how you use the outdoor space, like balconies, to create community within the building. in chicago, there are also requirements for affordable housing within the tower, so it's not just one section of people who are in the same socio-economic class — it is mixed.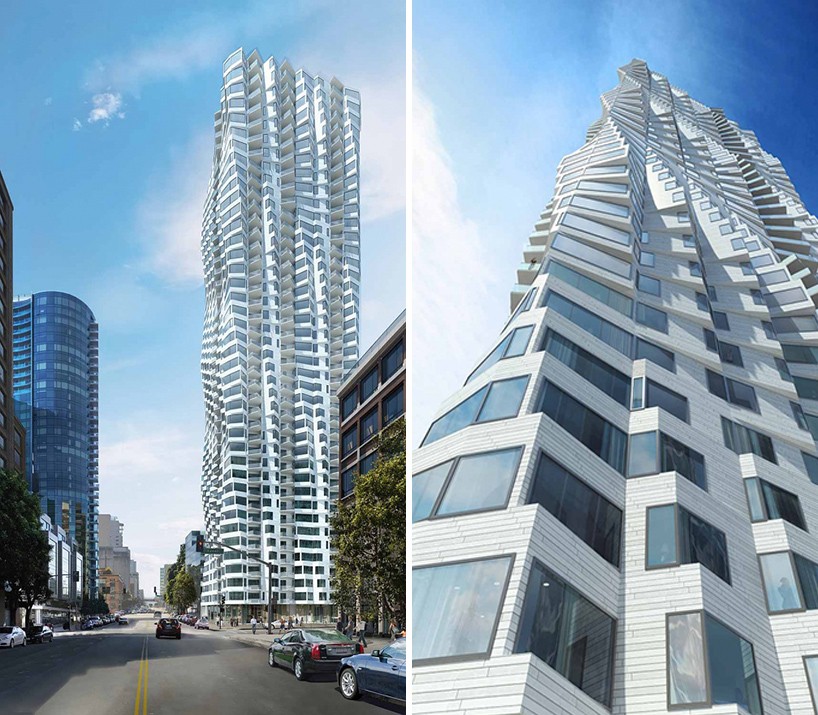 folsom bay tower, san francisco, 2018
DB: how do you feel about the implementation of vertical gardens on tall buildings?
JG: of course it takes more heavy material to be able to support the plants, but I'm really interested in how birds interact with tall buildings — that would actually be a positive thing, as birds slow down toward the plantings, which is their food. you can do treatments on the windows to prevent bird strikes. in general, I think the idea of having shade and vertical gardens up there is fantastic. I would love to do something like that if we ever had a budget for it! it's just continuing to make the vertical building more social, more green, and more habitable.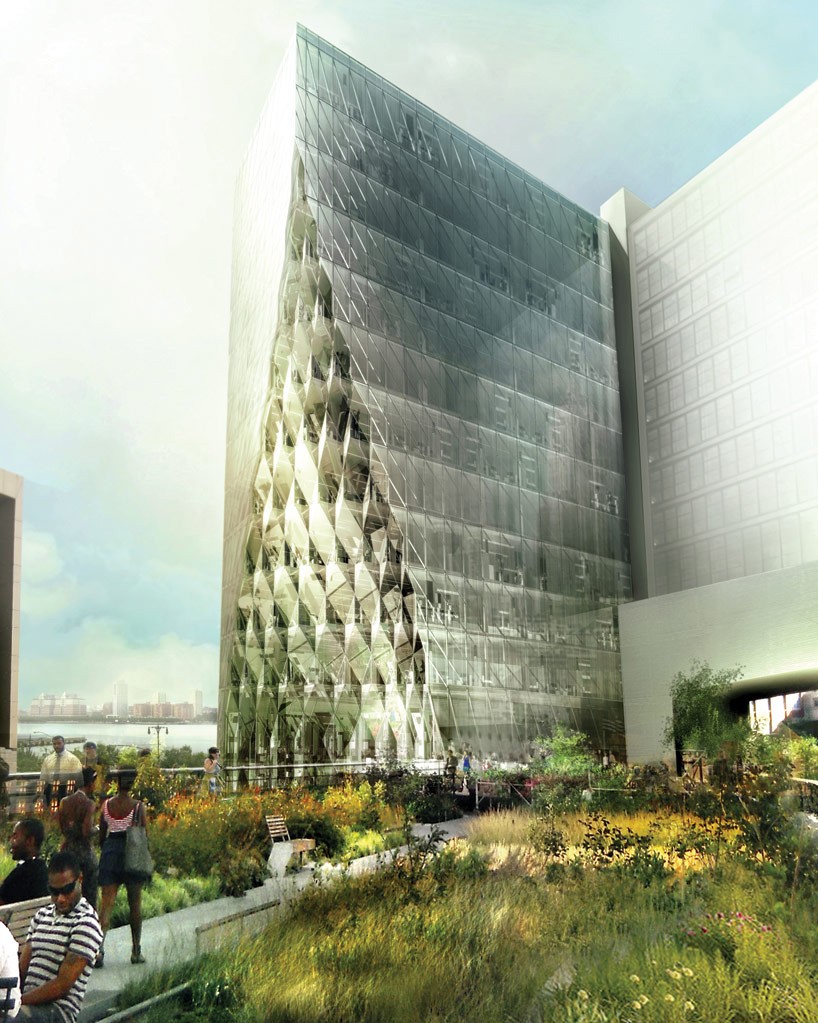 solar carve tower, new york, 2017
see more of the project on designboom here
DB: what impact do tall buildings have on the rest of the city?
JG: one concern about tall buildings is the shade that it creates on the ground plane. a couple of our buildings are designed to carve away mass to bring more daylight to the ground. one that we are doing in new york right now along the high line is shaped based on bringing more light to the area around the building. especially as the high line is a garden, so it needs light.
the design uses the angles of the sun to carve back parts of the building, specifically to the garden. in new york you have the stepped back skyscraper, so already buildings are stepping back to bring light to the street, but the high line is an interior block condition. so we argued to get a variance so we could carve it back on the inside of the block. we were granted that variance and the project will start construction in 2016. the whole of idea of how to make tall buildings more humane is a really important one.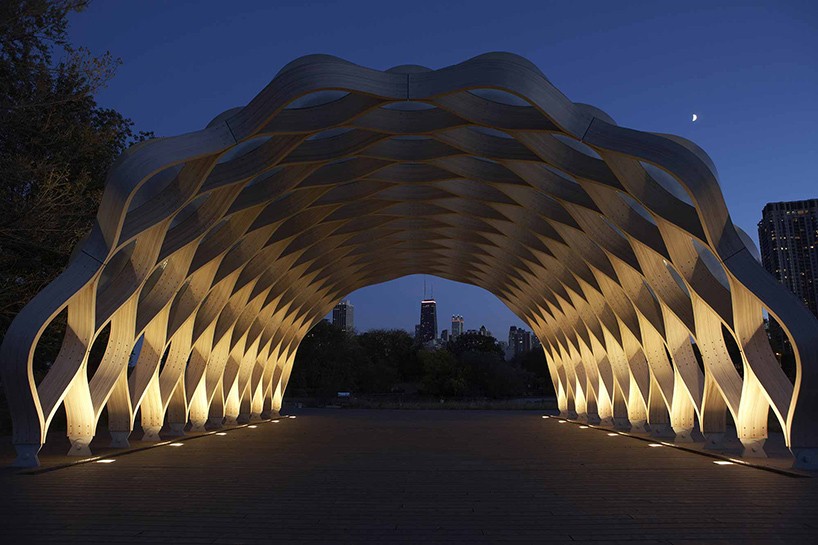 the nature boardwalk at lincoln park zoo, chicago, 2010 / image by steve hall © hedrich blessing
DB: are more clients beginning to understand the importance of architecture in the public realm?
JG: there does have to be a commitment to wanting to push the boundaries on design. for example, with the nature boardwalk, the client — the lincoln park zoo — realized that having a dynamic building was key to getting people interested. most of the project was about the engineering of the pond to make it function, but you needed that beautiful pavilion to draw people in. so architecture is such a key component.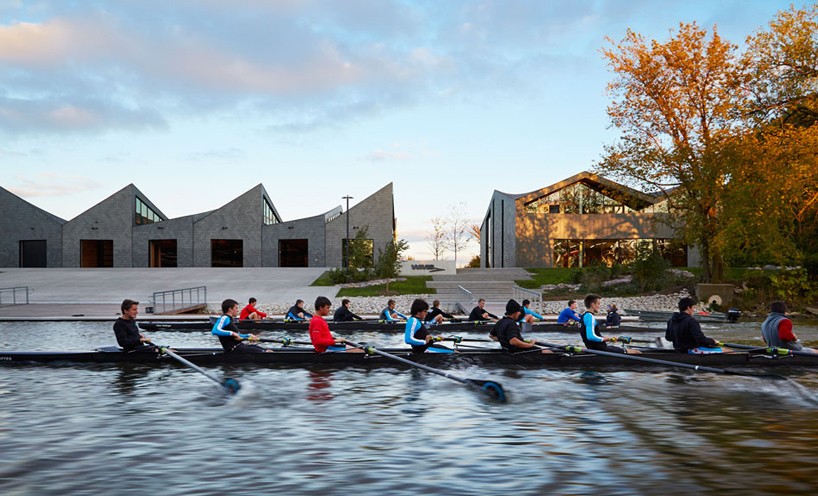 WMS boathouse at clark park, chicago, 2013 / image by steve hall © hedrich blessing
see more of the project on designboom here
DB: are environmental issues a major consideration by the people who hire you?
JG: yeah, we bring it into the equation and it is always there for us. it used to be that we were bringing our client along, but now people are coming to us specifically for that. I think that what is interesting is the comparison between north american and european cities, even though european cities are very conscious of environment. the thing that I think is farther behind in europe is thinking about biodiversity in the public space. you also need a lot of different variety of plantings and types of environment to become habitats for a big range of species.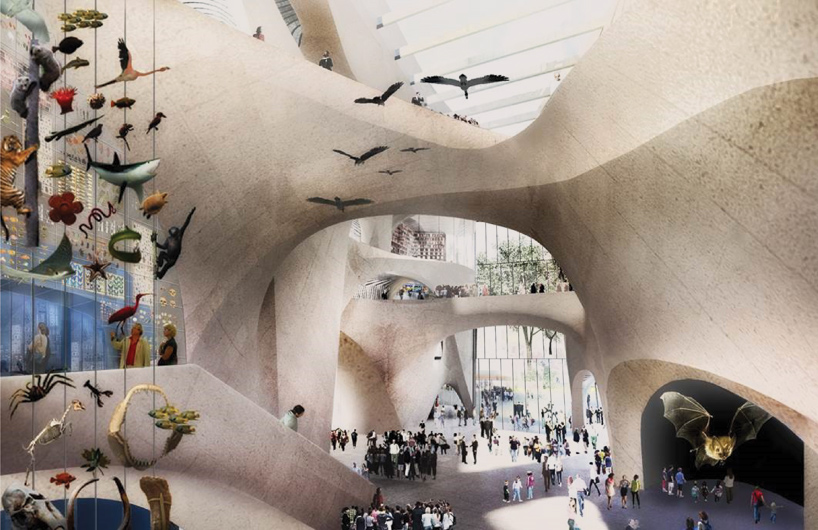 the american museum of natural history's richard gilder center, new york, 2018
see more of the project on designboom here
DB: can you talk about the way you instigate a public engagement process?
JG: it started with some projects where we held meetings and invited different groups, and you just start to engage. people care, and they give you ideas. we're starting to perfect it. I think we're maybe one of the few design architects that really embrace this as a way towards the future, and I have to say it's humbling, it's exciting, it's chaotic sometimes, but it is really worthwhile because it builds support for our projects.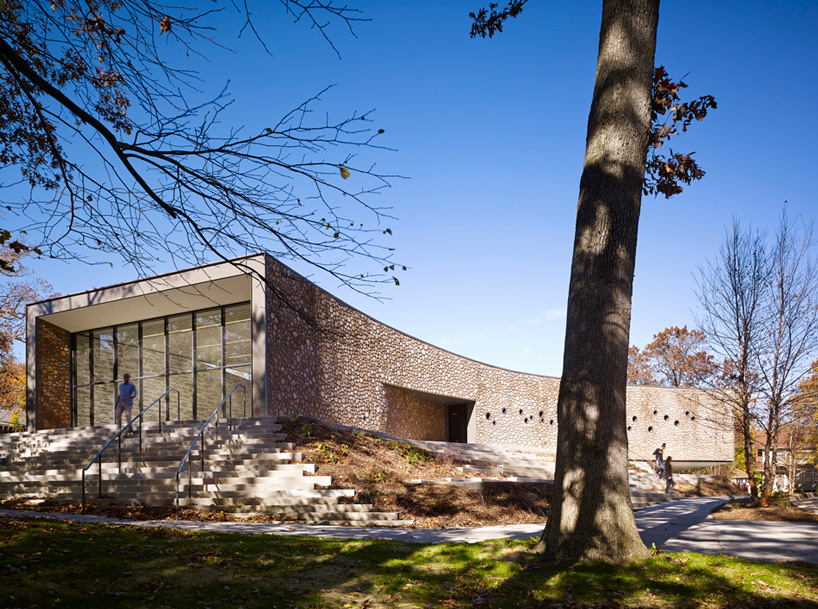 arcus center, kalamazoo, michigan, 2014 / image by steve hall © hedrich blessing
see more about the project on designboom here
DB: at what stage of a project do you begin this interaction?
JG: what we found is that you cannot just go in with a blank slate. you need to have a few unfinished options, and that helps to guide the discussion. another thing that has worked well is having a facilitator with specific questions for the groups. then we bring in architects and sit at different tables, so there's always a designer at each table. instead of just me hearing the answers, everyone on my team including the engineer and the landscape architect is involved.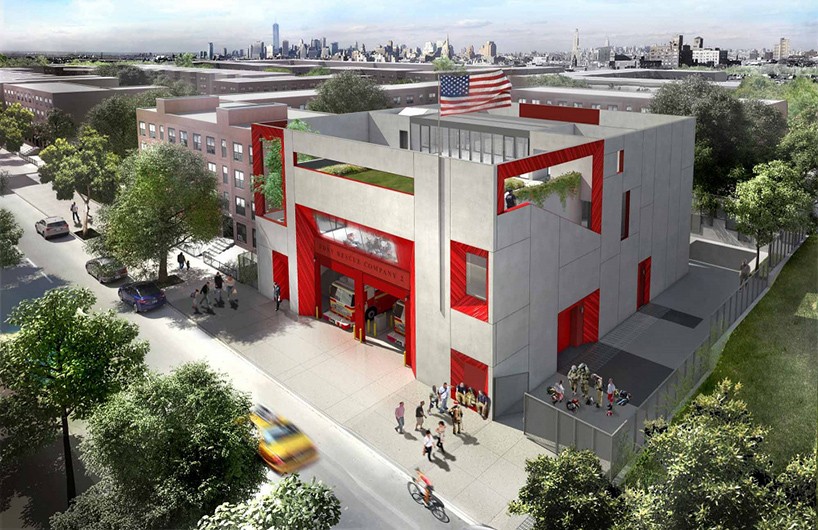 fire rescue 2, new york, 2017
see more of the project on designboom here
DB: do you find the results surprising?
JG: you get the whole range. some people only care about their own personal thing — 'will I get to park on the street after you do this project?' — and then you get people who really want to engage and tell you the things that they've noticed. so it's a great way to get your tentacles out to understand what's going on. you also get people who have an interesting and sophisticated idea, so you have to go in with an open mind. frankly, I like meeting people from different walks of life so I've always enjoyed doing that.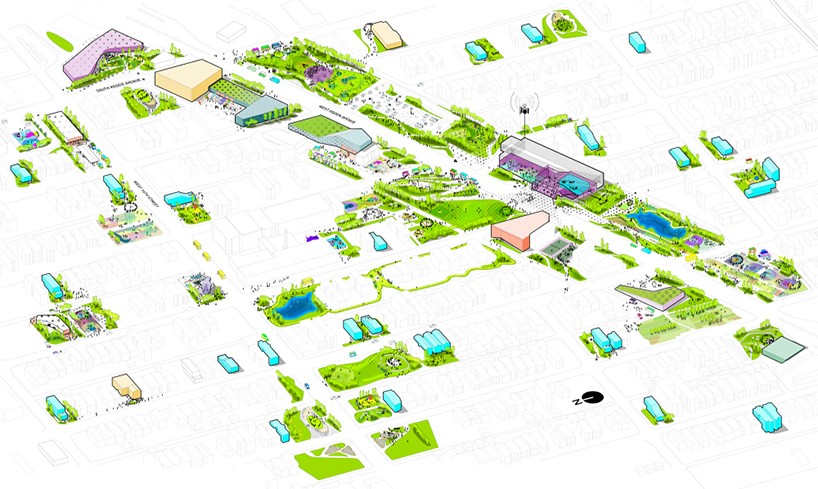 polis station, 2015
DB: can you give an example an idea that arose from these discussions?
JG: recently for the chicago architecture biennial we wanted to address the idea of a police station because there is this very strong conflict right now between the police and the communities that they serve. we decided to do the project without a client, as it wouldn't work if the client was the police.
so we said we are going to listen to the police, but mostly to the community. we did one of these meetings with officers, community members, and a facilitator with a bunch of designers. we were trying to find ways to design a new kind of police station that would encourage casual interaction between police and community members so that they would get to know each other in a non-enforcement situation.
on the west side of chicago, a place with high crime, one guy came up with the idea of putting a barber shop in the police station, which was brilliant because that's the place where everything happens socially. it's not an idea I would have ever thought of, as it's not something in my experience realm, so that's the kind of thing that can only come from talking to people.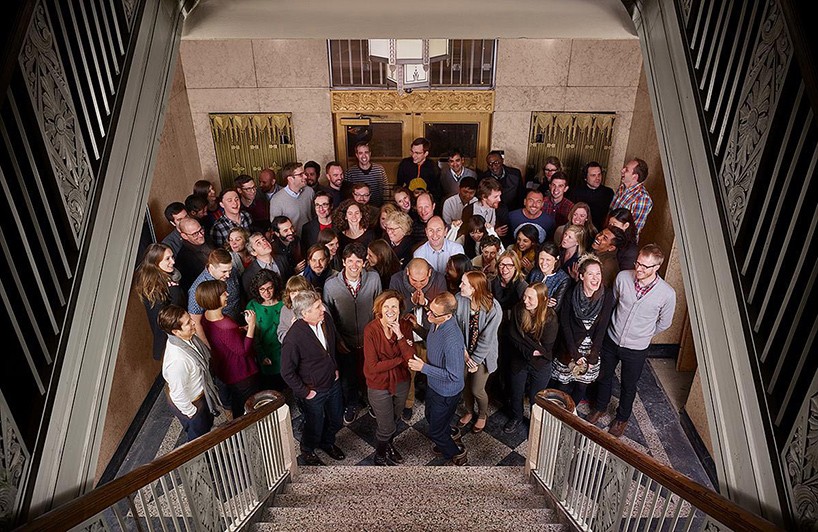 studio portrait, 2014 / image by tom harris © hedrich blessing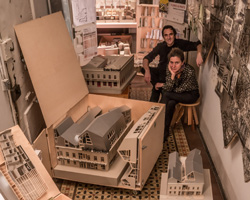 feb 10, 2020
feb 10, 2020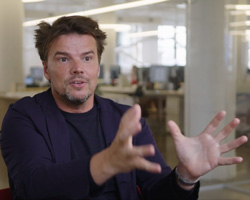 feb 08, 2020
feb 08, 2020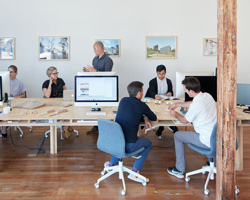 feb 05, 2020
feb 05, 2020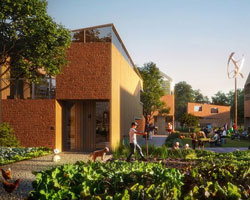 jan 31, 2020
jan 31, 2020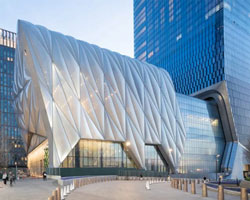 jan 20, 2020
jan 20, 2020
dec 27, 2019
dec 27, 2019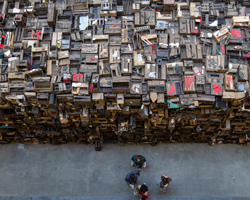 feb 12, 2020
feb 12, 2020
dec 16, 2019
dec 16, 2019
nov 20, 2019
nov 20, 2019
a diverse digital database that acts as a valuable guide in gaining insight and information about a product directly from the manufacturer, and serves as a rich reference point in developing a project or scheme.