belgian photographer julien lanoo is known for his documentation of the built environment. from the ghanian city of accra to the bustling beijing cityscape, lanoo seeks to capture the people as well as the buildings that define a location. 'human beings reveal as much about our environment as architecture and its creators do,' says the photographer. 'the spatial relationship between a user and their surroundings uncovers hidden stories and meanings, marking history at a single, specific instant of time.'
lanoo — who has photographed projects by herzog & de meuron and LAN, among others — has recently released a book with long-time collaborator julien de smedt. the publication, titled 'built unbuilt', gives an overview of de smedt's work through lanoo's lens. 'architecture is built with a purpose, whether it be social, economic, or political, and can be seen as a romanesque association between man and his intellect, evolution, and history,' lanoo continues. 'arguably, the value architecture has is not what its creators put upon itself, but how it 'lives' and serves its users.'
to learn more about lanoo and his work, we spoke with the photographer who discussed how he approaches assignments and the effect of social media on his work. read the interview in full below.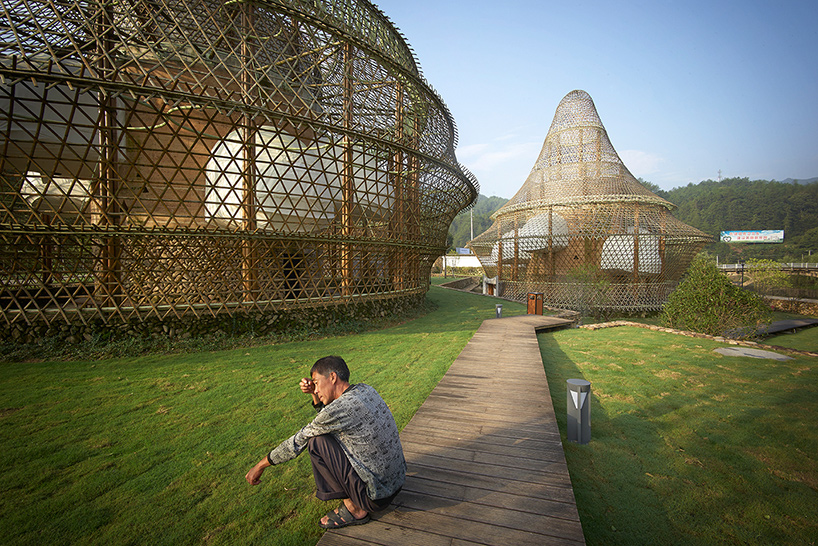 bamboo hostels by anna harringer / longquan international bamboo architecture biennale (LIBAB))
(main image: bamboo bridge by ge qiantao / longquan international bamboo architecture biennale (LIBAB))
all images © julien lanoo
designboom (DB): what started your interest in architectural photography? were you always interested in the built environment?
julien lanoo (JL): I found in architecture and urbanism a wonderful theme about human evolution. it interests me deeply, and it is fascinating to see how design and construction organizes all this.
DB: is there a particular message or sense that you want your images to convey?
JL: that's exactly it, it is not about me. every project shouldn't be showered in the same style. there are many messages, thousands of stories, thousands of ideas from thinkers, and hundreds of other people's stories.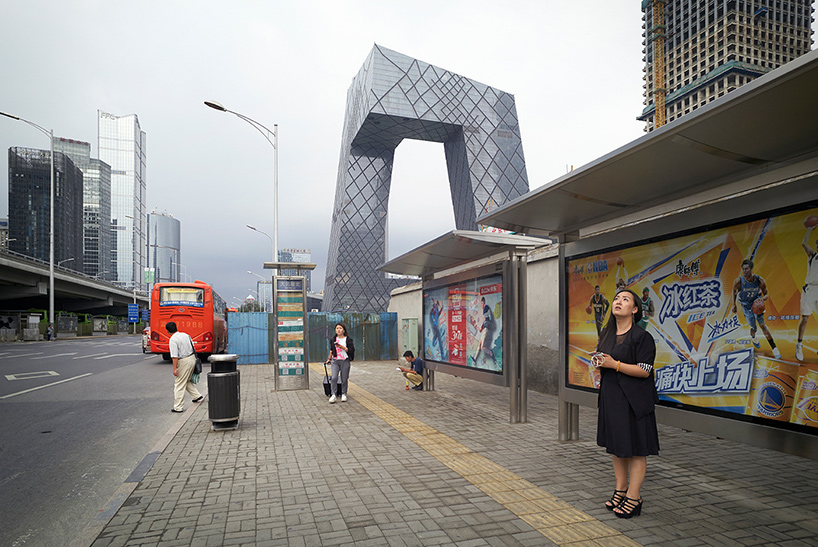 CCTV – headquarters by OMA
DB: how do you prepare in advance of an assignment? do you always receive a brief from the architect?
JL: well there is always a boring and an interesting part to preparation. the boring one: the obvious, is logistics, keeping the equipment up to scratch, getting there, authorizations, appointments, having the address, preferably knowing what it looks like. the interesting part is knowing what it is about. mostly I ask for a description and a concept. what I prefer is to see the first sketch in the architect's note book, because this is the purest and closest to the idea.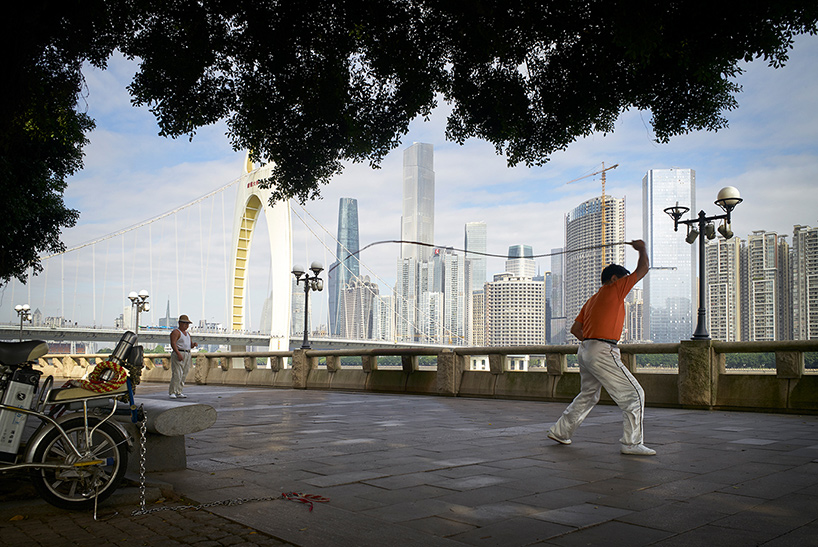 CTF finance centre by KPF
DB: when you arrive on site, what is the first thing you do?
JL: I am always much too early anywhere I go, and going for a coffee has become a ritual. I like to wait outside or observe people going about, and certainly, when arriving on a shoot it puts me into a state of mind — it is a way to find rest before starting.

CTF finance centre by KPF
DB: how much work takes place after a shoot, before the images are ready to publish?
JL: it is very difficult to quantify this. at school, I didn't have the money for a digital camera and used old film cameras. instead of putting money away for a digital camera, I couldn't stop buying film cameras and film rolls, russian mid-format, old leicas and so on. I thus spent days and nights in the darkroom, or scanning films. editing photos isn't something that was born with photoshop. in the dark, amidst chemical fumes and music blasting, it's all about the atmosphere.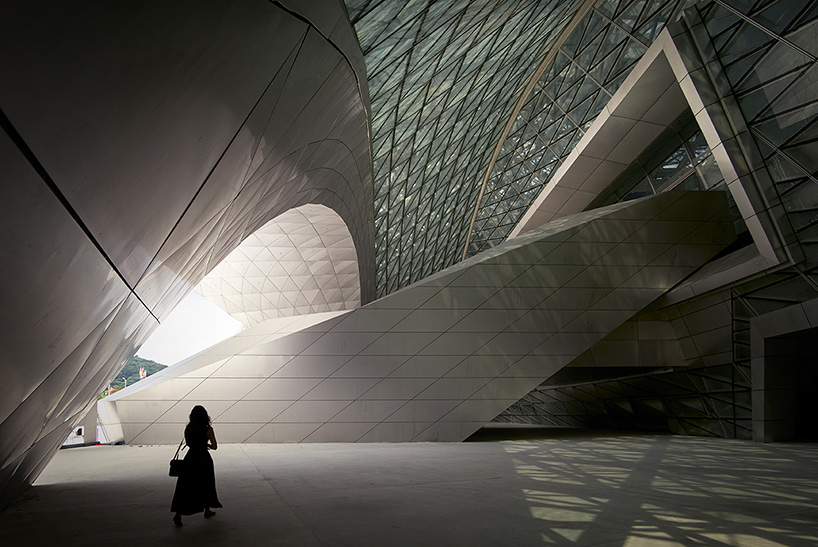 museum of contemporary art & planning exhibition (MOCAPE) by coop himmelb(l)au
JL (continued): the way I use the digital workflow now is much the same way. it's about recollecting atmosphere. I do not like to abuse an image — for instance, desaturating all the blue out of a white interior. I love these small technical errors of a medium. it humanizes an image. this is a lesson I learned over time, from errors I made at the beginning.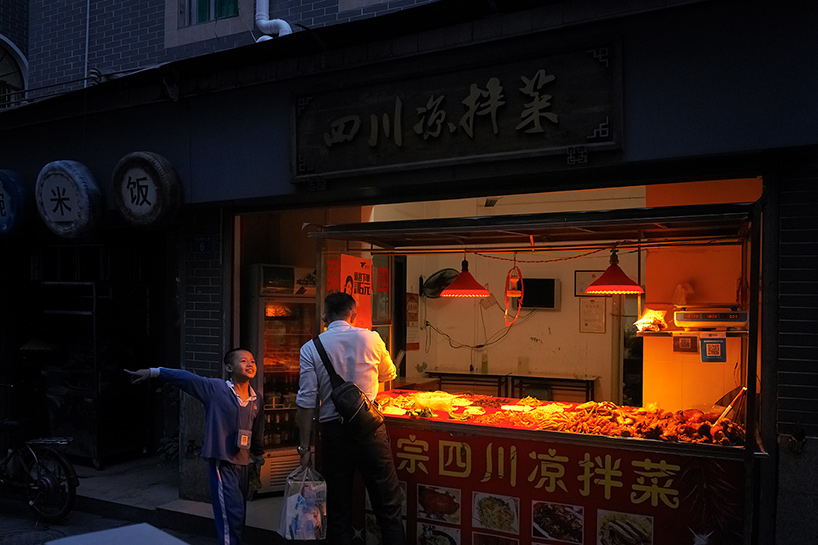 nantou old town, shenzhen
DB: you have recently completed series in both africa and asia. how does your approach vary depending on the location?
JL: the approach is similar, I think. the way the images end up are different. the approach is not to put yourself in the center of attention. it's not about you, it's not about your style. in my opinion that's irrelevant. it's about your ability to read what's in front of you, to have respect, to be curious, and to find a way to tell the story to others. different situations, different stories.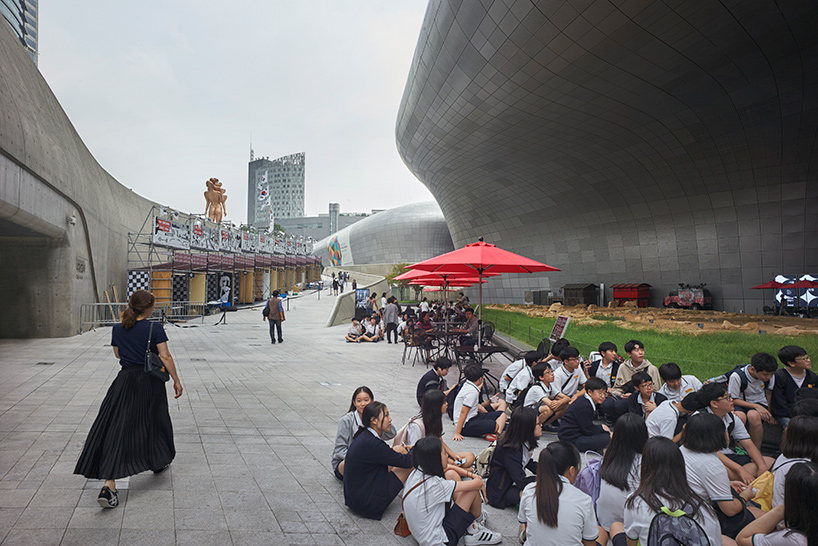 dongdaemun design plaza by zaha hadid architects
DB: with your latest series, how important was it to document the people and the communities who use the buildings?
JL: this is a difficult answer. it's a story of learning. architecture only recently (the past 50-60 years) lost it's place within general art-critique. when we talk or read about ancient architecture, antique architecture, it is always closely linked to art created in the same time, reflecting a universal language of a community. one has to wonder what happened? did architecture change, did art change, or did we? with time and experience, and lots of questions without answers, I started realizing I couldn't look at this solely with a modernistic, aesthetic eye. I wasn't looking at all the elements, and only choosing the 'easy' ones: aesthetics. this creates a consumption of projects, not an understanding.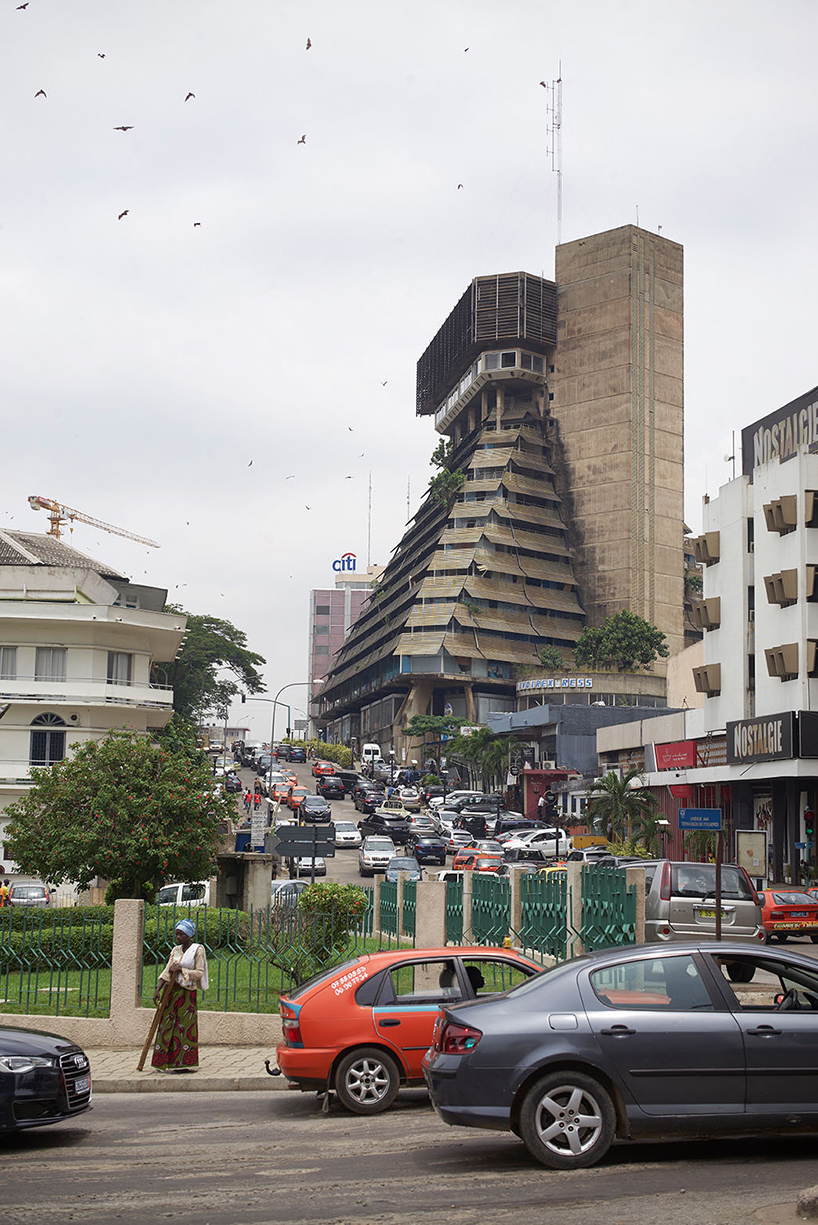 la pyramide by rinaldo olivieri in abidjan, côte d'ivoire
JL (continued): the more elements I started to observe, the better I could understand what I was photographing. architecture's unique richness is that it can't function in a white cube — it loses its identity or reason. one of the elements that is equally important are the actual users, and the community around. just as important is the geography, the placement, it's function, nature, the sentiment of a place. I think being open to these subliminal elements, and incorporating them in a rhetoric, places a project within an evolution, and/or a history.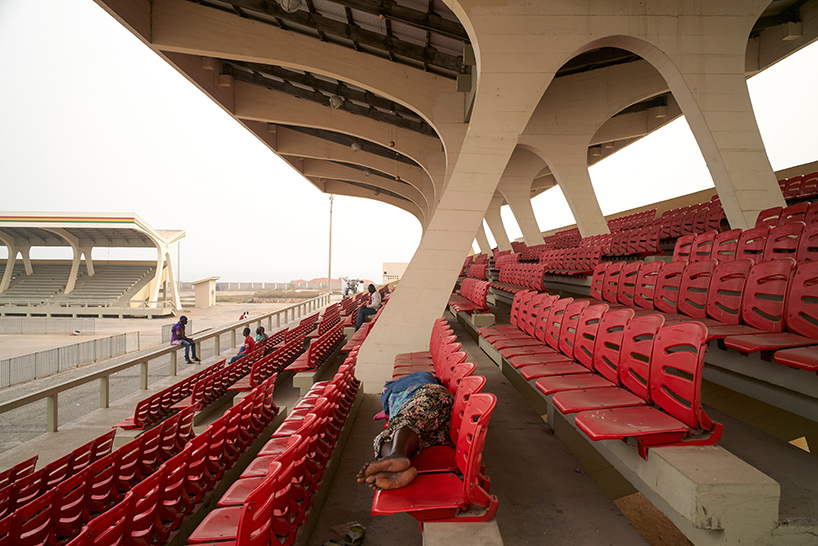 independence square in accra, ghana
DB: what effect has social media, (particularly instagram), had on your work?
JL: although I am still quite active on instagram, I've become less active on social media over the last few years. there are too many of them, I couldn't follow any more. so I linked them all together and only use one. what I like about it is sharing moments or volatile thoughts. lately, I feel better just with my leica. it is a much more intimate relationship with the subject, than getting out a phone. although, in our age, all these applications are so proliferating and engaging, to me, the phone creates a wall between myself and what I photograph. it's a snapshot, a fragment, it's an in between state of personal and professional experience from a specific moment. I think photography is a slow process, although the image forms in a blink of an eye. you need time to understand dynamics, of a situation and place.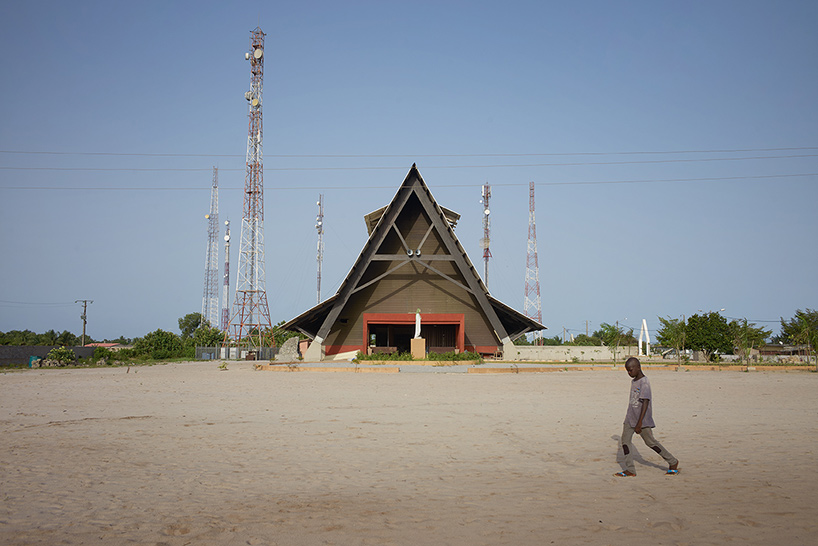 the assinie-mafia church by koffi & diabaté architectes
JL (continued): but it's that urge to tell people a story. I love telling stories, I am full of them. like the arabic 'raoui' that went from village to village to tell a story, and showing the world to people via his tales. storytelling has uncovered ways of bringing knowledge mainly based on subliminal stimuli that enforces its content. for centuries, knowledge has been brought to remote nomad communities through storytelling. the raoui, or shadi, were storytellers who would bring news and knowledge to each other in a captivating form and language, ready to be passed on and always remembered. my new website is built with this idea — to tell people little stories.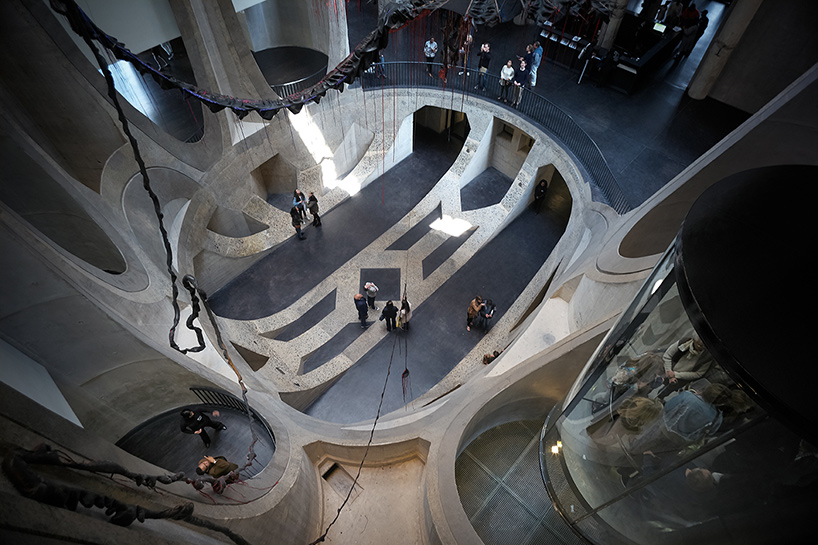 zeitz MOCAA – museum of contemporary art africa by heatherwick studio
DB: what advice would you give to today's young and aspiring photographers?
JL: get good walking shoes. don't do it for the lifestyle. work hard. never show contempt, you're never good enough. educate yourself in the medium you want to use, making a pleasing image isn't good enough. the most important thing is that it should be a passion, an obsession, instead of a means to an end. I wake up with my camera next to me, and go to sleep with a camera next to me.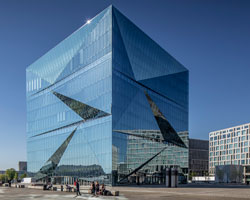 may 02, 2020
may 02, 2020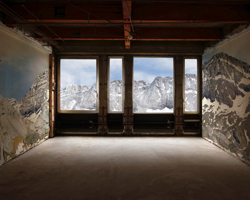 may 01, 2020
may 01, 2020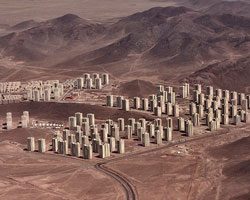 apr 27, 2020
apr 27, 2020
apr 19, 2020
apr 19, 2020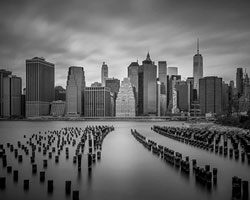 apr 18, 2020
apr 18, 2020
apr 05, 2020
apr 05, 2020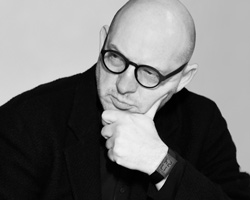 may 07, 2020
may 07, 2020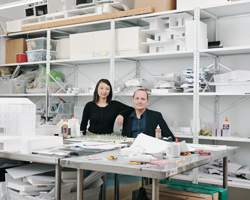 apr 19, 2020
apr 19, 2020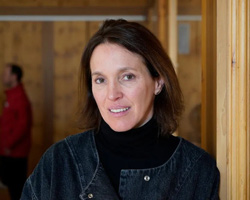 mar 13, 2020
mar 13, 2020
mar 22, 2020
mar 22, 2020
feb 23, 2020
feb 23, 2020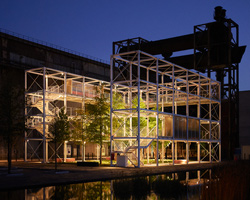 jan 11, 2019
jan 11, 2019
a diverse digital database that acts as a valuable guide in gaining insight and information about a product directly from the manufacturer, and serves as a rich reference point in developing a project or scheme.