earlier this year, just weeks before the first major solo exhibition – dedicated to the work of junya ishigami – at the fondation cartier pour l'art contemporain opened, junya ishigami took designboom around his office in roppongi, tokyo and introduced us to the development project / the botanical farm garden art biotop, for a new resort brand collection of niki resort – primarily on the existing artist residence 'art biotop nasu'. the unique farm 'water garden' in tochigi has been inaugurated yesterday, on june 3rd, 2018. a farm restaurant and spa facilities will follow.
UPDATE — october 22, 2019: photography of the completed project, which was honored with the inaugural obel award, can be seen in our article here.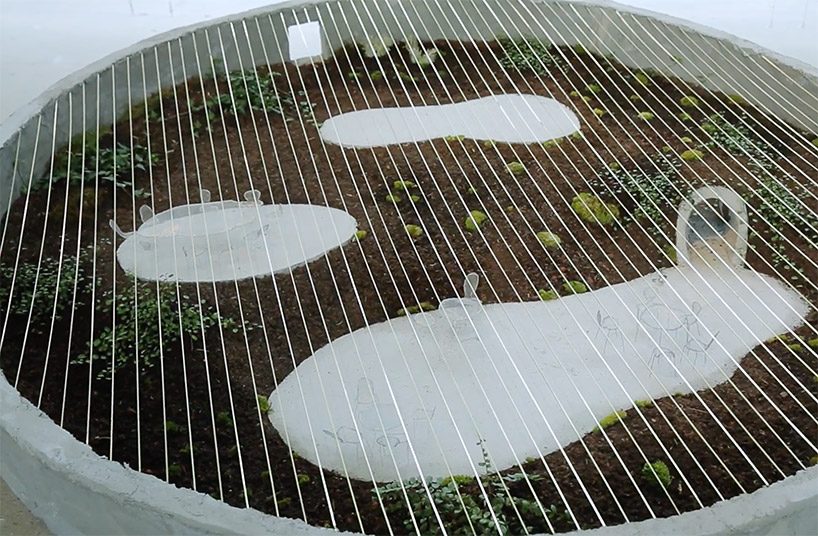 model of farm restaurant displayed in 'freeing architecture' at the fondation cartier, extended until september 9, 2018, before it travels overseas!
all images by designboom.
junya ishigami proposes architecture for a world that doesn't care much about buildings. for ishigami, this means operating without programmatic constraints, to be free from conventional forms of commissioning and building architecture. his 'freeness' contemplates the presence of ever more anachronistic forms of fabrication and construction of contemporary architecture, and the metaphysical relationships those objects create with human and non-human life.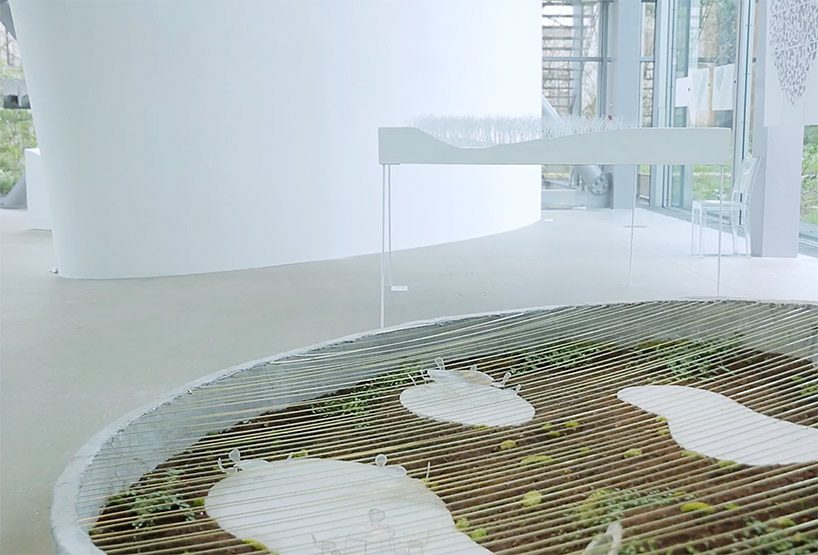 a view into the fondation cartier exhibition 'junya ishigami: freeing architecture'. the model uses tiny replicas of ishigami's 'drop table', 'garden plate' and 'family' chairs, produced by italian manufacturer living divani.
see our previous articles here and here.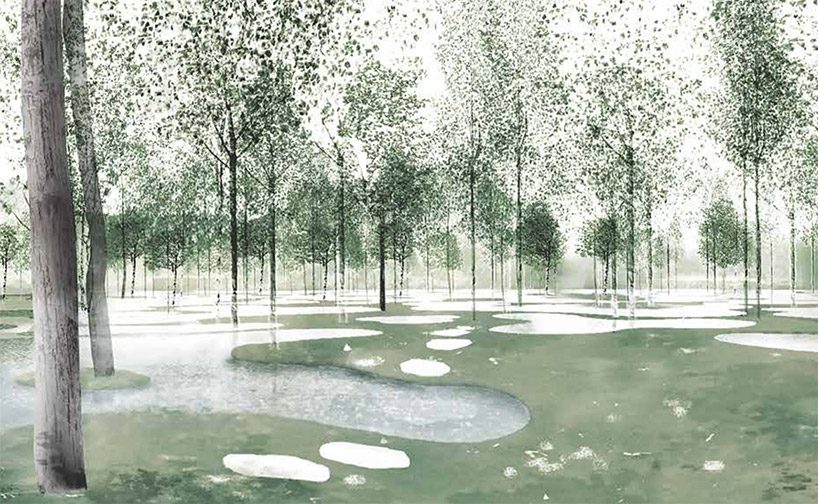 all drawings of water garden by junya ishigami
art biotop: for the water or botanical farm garden – unlike conventional farming that struggles to expand crop acreage in order to increase efficiency – interpersonal communications are particularly important. it makes visitors feel as if they're staying in a garden, making the most of nature, land art on a human scale and results
in a new natural environment created by man's wisdom.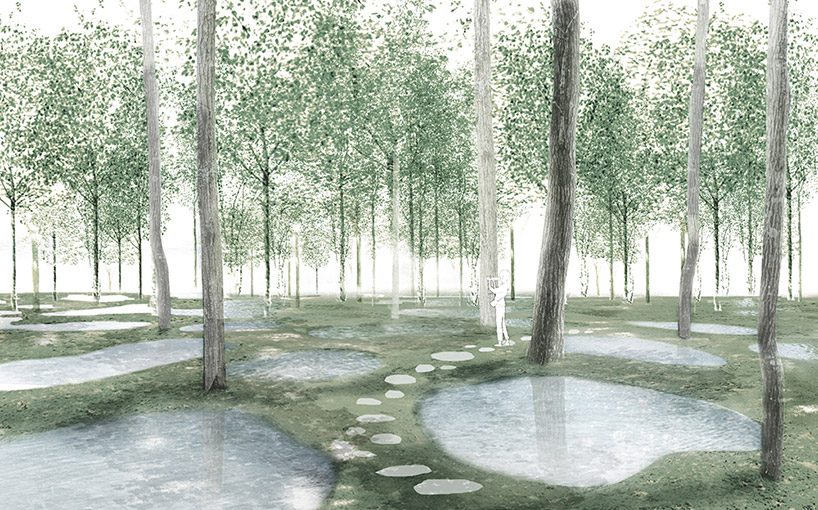 'the primary objective of this project was to create a new form of nature as an extension of nature as we now know it; the future of nature through the eyes of man. the site was originally heavily wooded before it was cleared for rice fields. later, it became meadowlands. by maximizing the environmental potential of this land, we will create a new landscape that fuses 'density' and 'relationship' which do not coexist in nature.' says junya ishigami to designboom.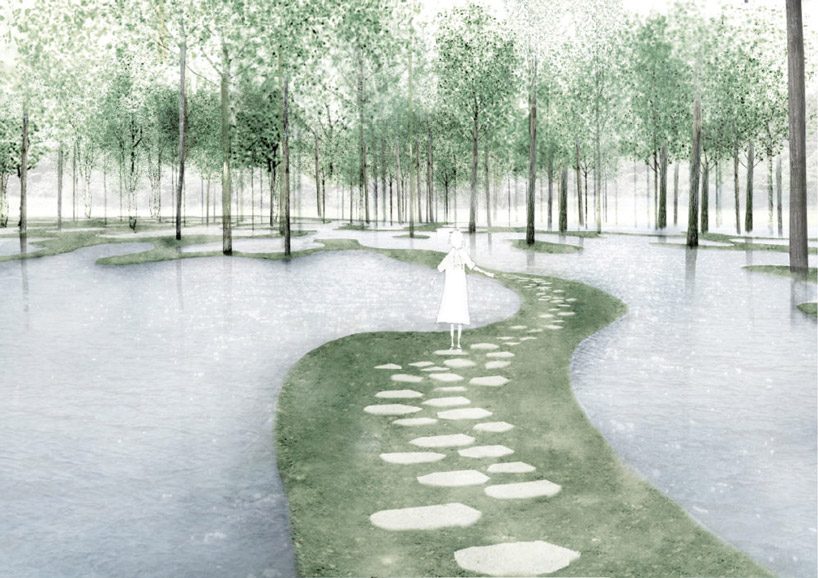 'by restructuring the elements of the existing ecosystem, a new environment will be created. trees, water, moss. these three existing elements are combined and reemerge to form a new landscape. we researched the species and configuration of the original trees on the property and carefully rearranged them in different places. we'll create numerous ponds between the trees to allow the reflection of the sunlight that filters through and plant moss to fill the spaces between the trees and ponds.' junya ishigami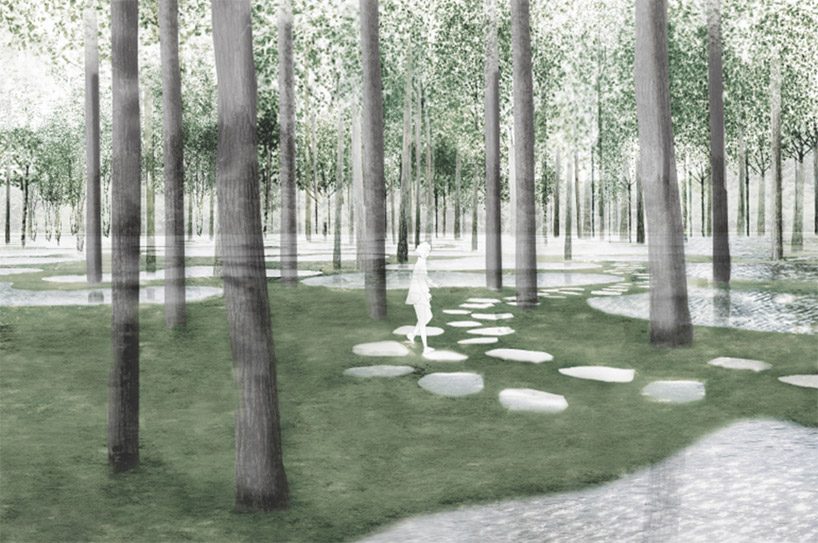 'the landscape created by this method consists of the same environmental components originally on the site but will become 'new nature' by combining the various elements in a new configuration. the new nature will emerge by restructuring the relationship of those elements found in nature that could not be made by man and the elements of manmade art that cannot be found in nature. in the future, natural environments may very well become flexible and transparent, incorporating man's activities with nature in dynamic relation with one another.' junya ishigami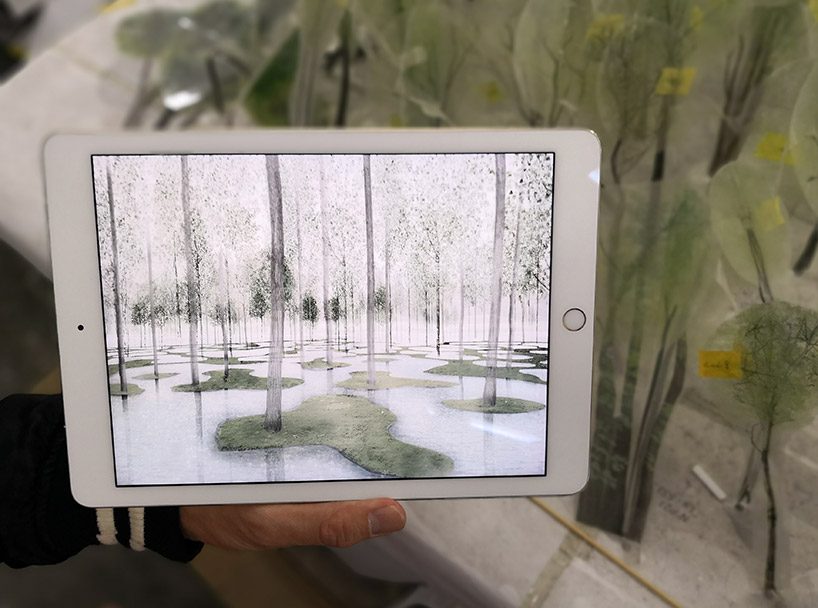 junya ishigami shows designboom the initial pencil drawings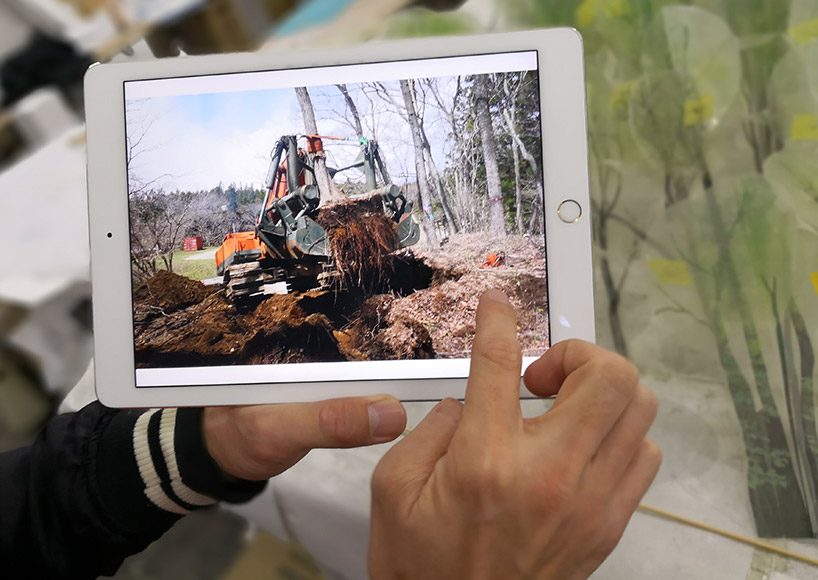 ishigami carefully selected and replanted 300 trees from an adjacent plot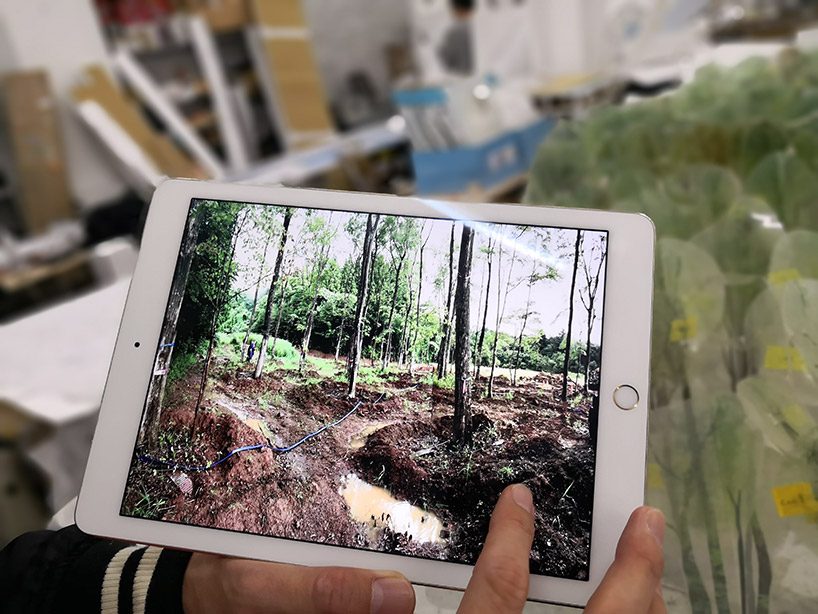 construction process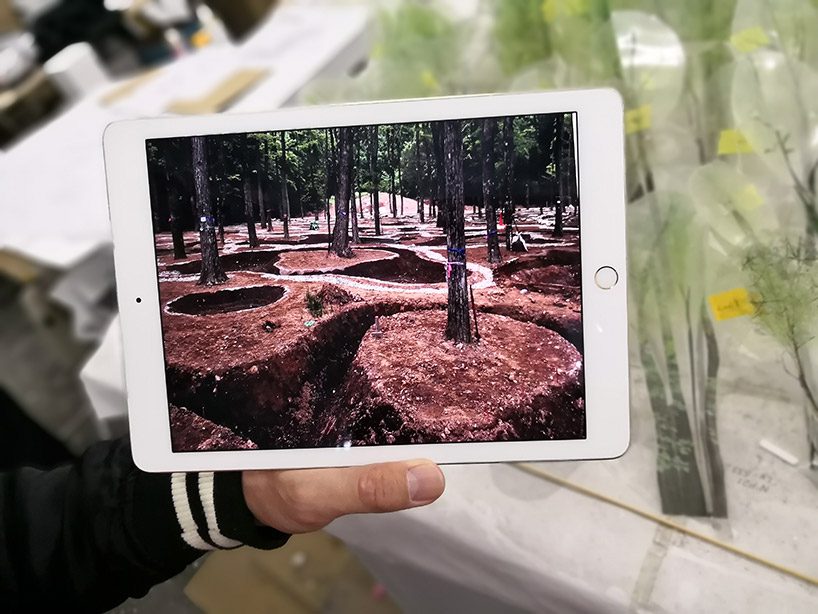 construction process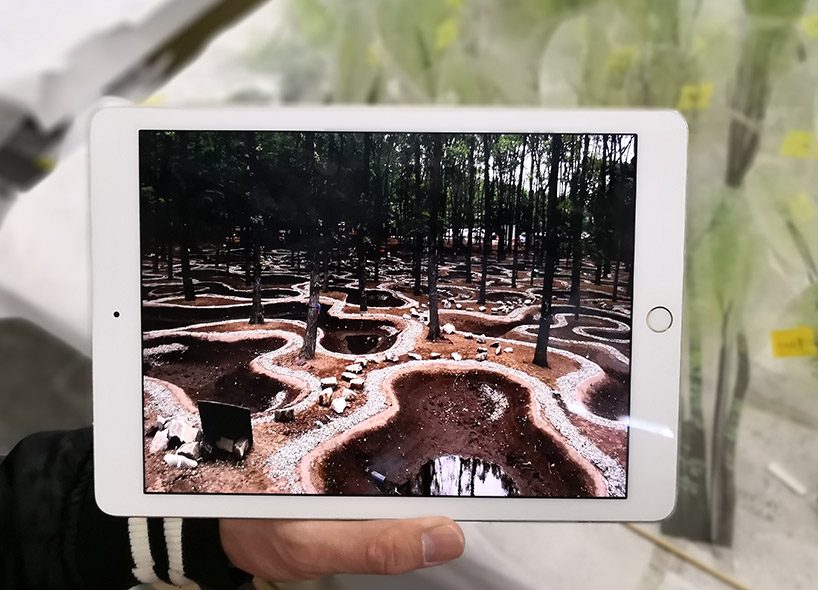 construction process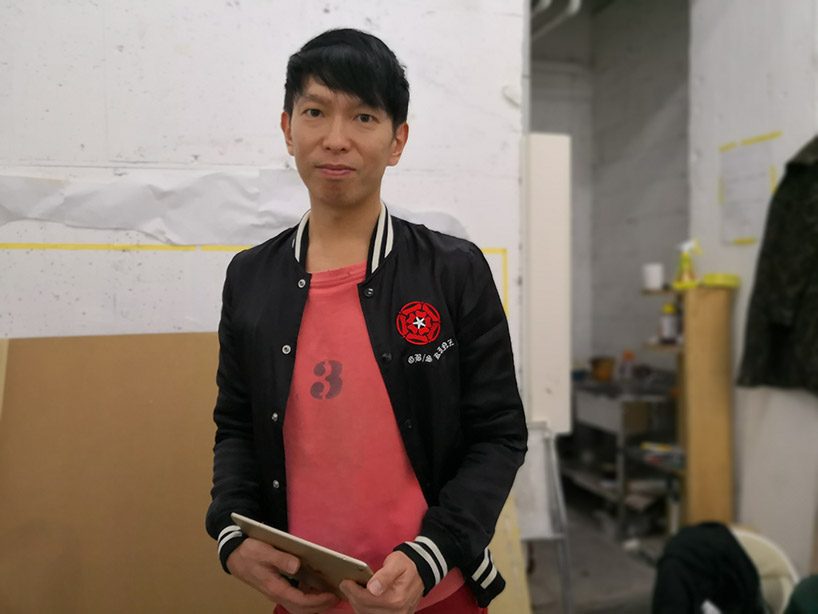 junya ishigami conducts designboom on a tour in his tokyo office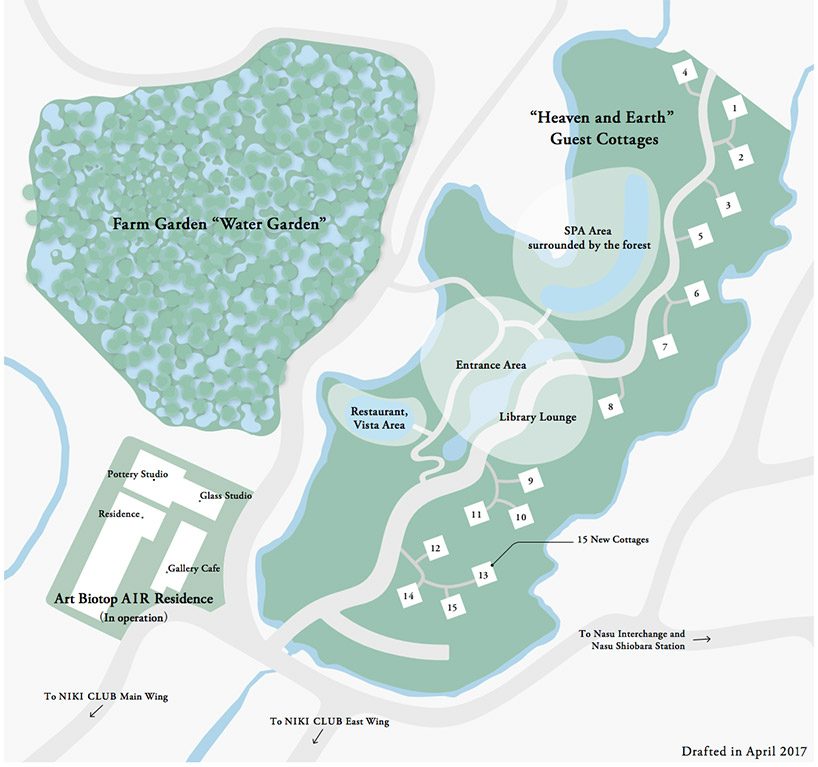 map of facilities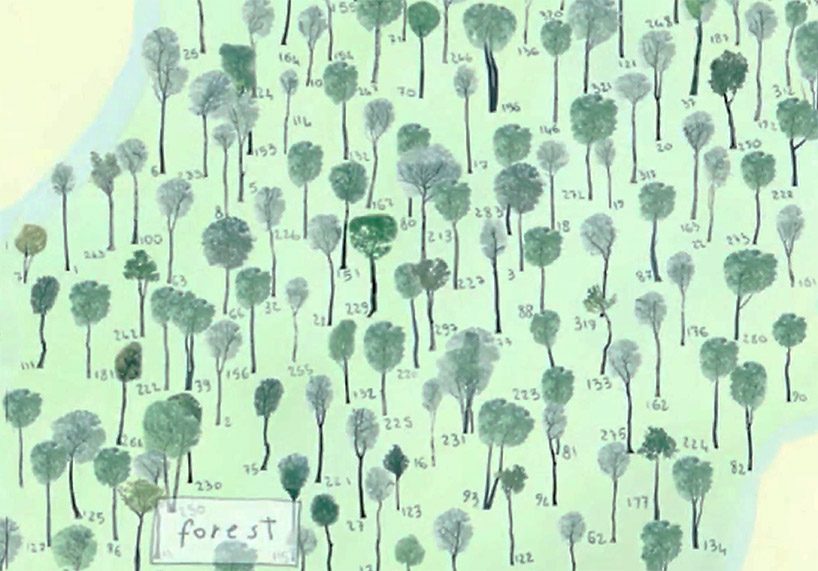 codification of trees by junya ishigami studio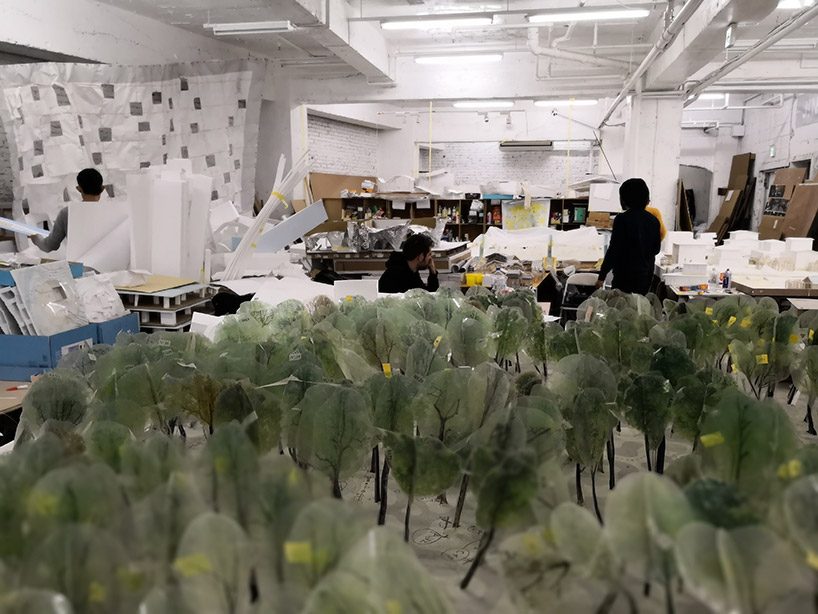 a view into junya ishigami's architecture studio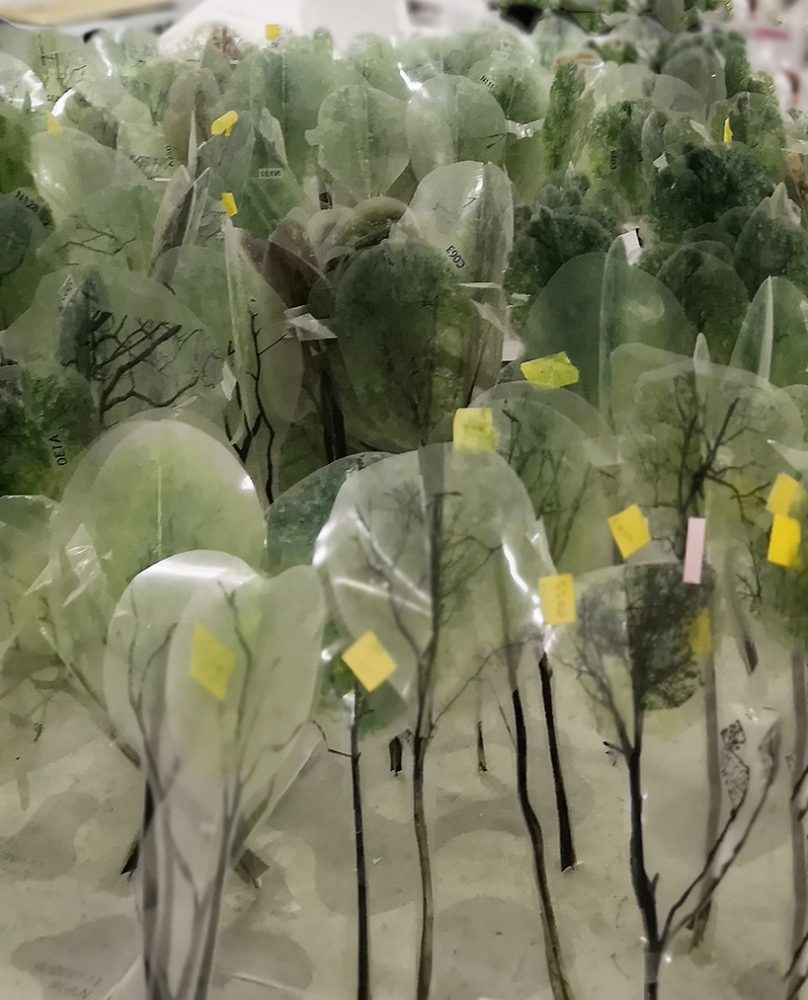 water garden model in ishigami's studio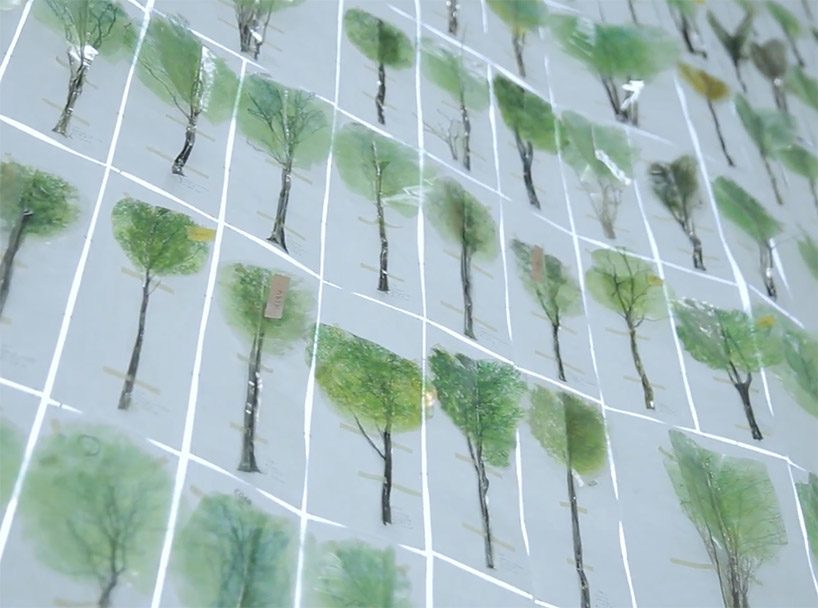 codification of trees by junya ishigami studio, shown in the fondation cartier exhibition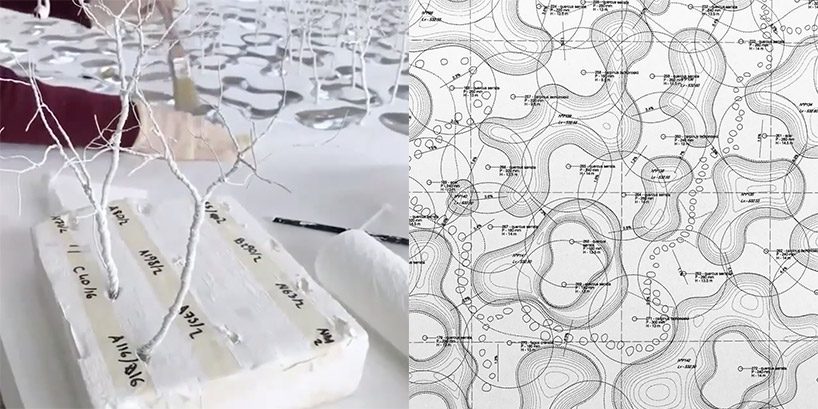 studio staff is finishing the various models, detail of planning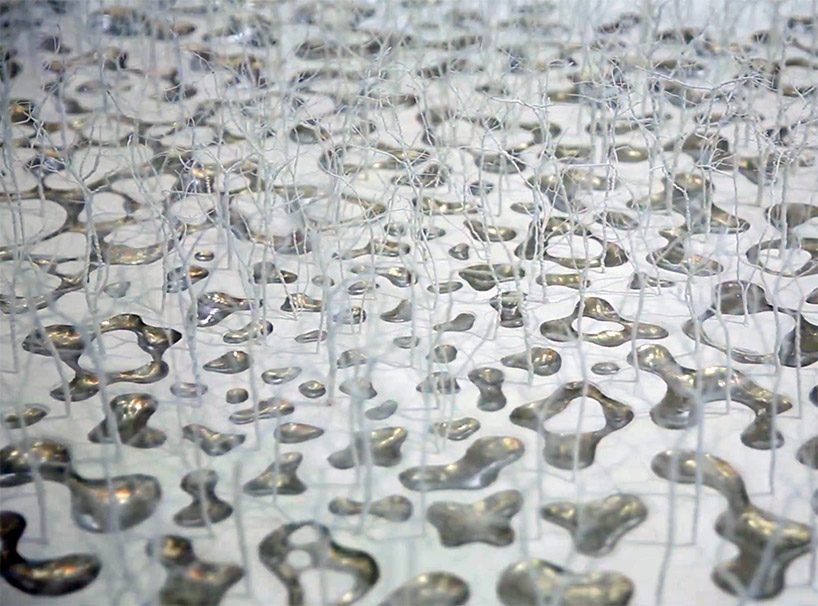 model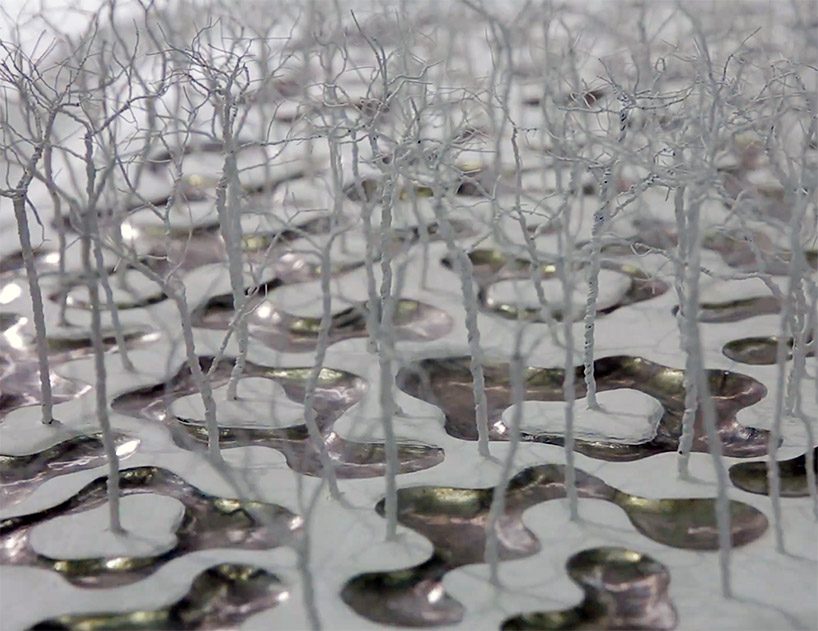 model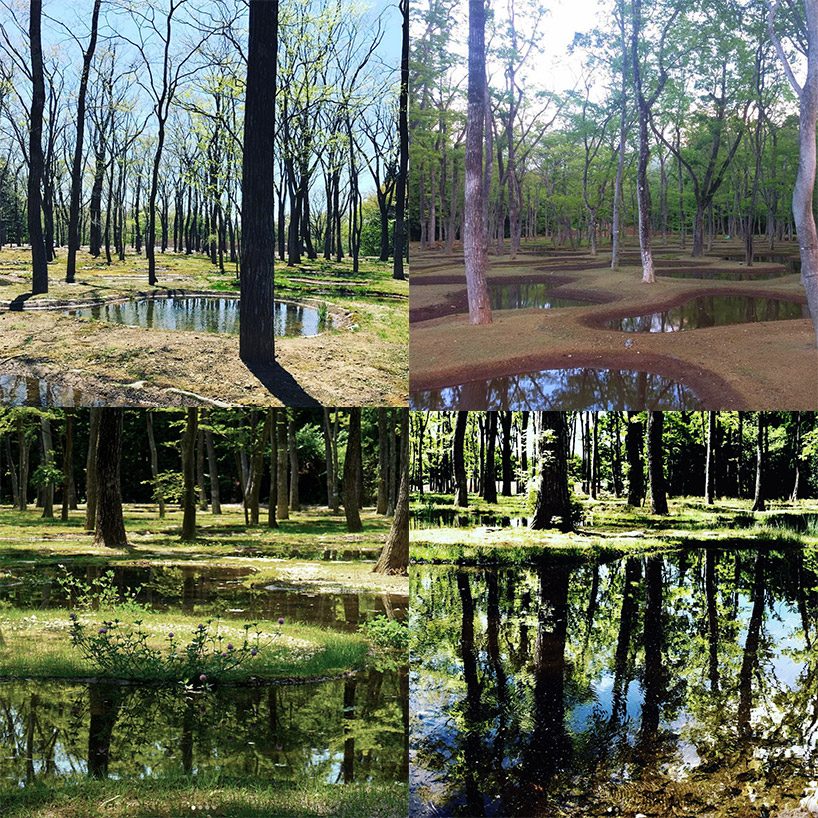 first photos have been released on instagram, we're awaiting more …
stay tuned!
dec 01, 2019
dec 01, 2019
mar 30, 2018
mar 30, 2018
mar 27, 2018
mar 27, 2018
dec 19, 2015
dec 19, 2015
oct 31, 2014
oct 31, 2014
apr 16, 2013
apr 16, 2013
oct 22, 2019
oct 22, 2019
jun 18, 2019
jun 18, 2019
jun 03, 2019
jun 03, 2019
a diverse digital database that acts as a valuable guide in gaining insight and information about a product directly from the manufacturer, and serves as a rich reference point in developing a project or scheme.