located in the qianmen east area of beijing close to tian'anmen square and chang'an avenue, kengo kuma and associates have undertaken a project of renovating the classical chinese qing/ming-styled courtyard houses of this historic area. instead of demolishing these heritage buildings, the focus is to respect the scale and tradition of the context and to rejuvenate the area as an open community. in turn, this will transform to a townscape that will offer an array of mixed programs including offices, houses, shops, hotels and restaurants.

all images © maxim HU / kengo kuma and associates
an example of kengo kuma's completed renovations is inside the qianmen beijing center for the arts where the ex-courtyard house now hosts an office and cafe. the fragile columns and beams inside the wooden structure were carefully dismantled, repaired, and re-assembled by local carpenters during its restoration. the exterior still displays the traditional façade apart from the addition of the brick and glass curtain wall that drapes as an aluminum screen. this screen is an unobtrusive and interesting addition to the traditional characteristic façade. at the same time, a controlled transparency is instilled due to the two types of aluminum extrusions being used and assembled like a jigsaw-puzzle. this organic pattern is reminiscent of a chinese lattice pattern named 'huagechuang' which is often seen on the windows and doors of traditional architecture.

during its renovation a glass curtain wall with extruded aluminum screen has been inserted
'gone are the days when beijing was made of time-honored hutong and siheyuan – most of them were replaced with modern high-rise buildings. what we have done in this project is a revival and proposal of new low-rise housings for various programs, which could meet the demand of today's urban environment.' – kengo kuma

inside, the building hosts an office and cafe

the aluminum extrusion of 2 types are assembled like a jigsaw-puzzle
Save
Save
Save
Save
Save
Save
Save
Save
nov 01, 2017
nov 01, 2017
nov 01, 2017
nov 01, 2017
oct 25, 2017
oct 25, 2017
sep 08, 2017
sep 08, 2017
jul 28, 2017
jul 28, 2017
jul 27, 2017
jul 27, 2017
nov 01, 2017
nov 01, 2017
oct 29, 2017
oct 29, 2017
oct 18, 2017
oct 18, 2017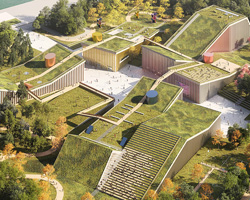 oct 17, 2017
oct 17, 2017
oct 17, 2017
oct 17, 2017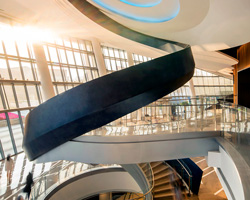 oct 14, 2017
oct 14, 2017
nov 02, 2017
nov 02, 2017
oct 18, 2017
oct 18, 2017
oct 09, 2017
oct 09, 2017
oct 06, 2017
oct 06, 2017
aug 20, 2017
aug 20, 2017
aug 01, 2017
aug 01, 2017