just over a year after designboom visited kengo kuma's european base in france — where we took a look at some of the maquettes proudly displayed in his parisian atelier — we caught up with the acclaimed japanese architect at his headquarters in tokyo. kuma discussed the evolution of his practice to date, working across different cultures and communities, and whether or not he thinks tokyo will be ready to host the olympic games in three years time.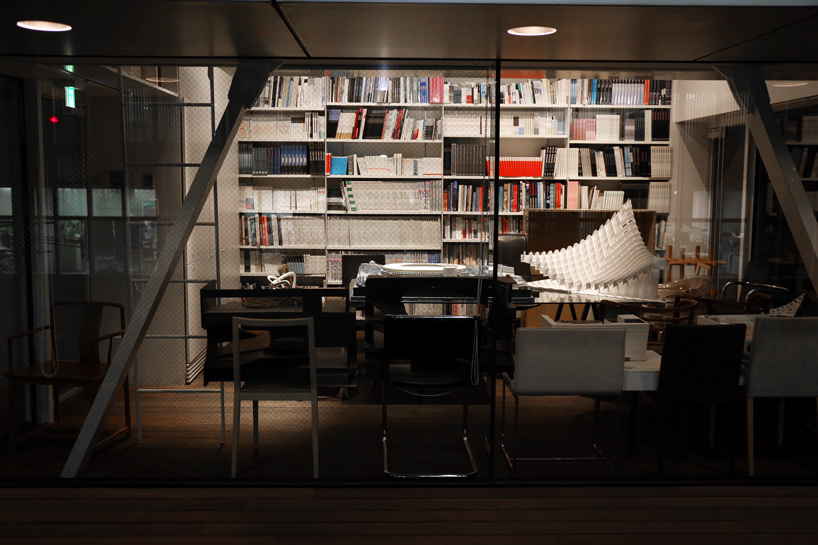 the tokyo studio viewed from an adjoining external terrace
image © designboom (also main image)
while talking about the 2020 summer games, kuma showed us a 1:500 model of the new national stadium — a project that was taken away from zaha hadid amid concerns of increasing costs. kengo kuma's understated scheme is characterized by several tiers that contain planted vegetation, connecting the structure with the surrounding parkland. read more about the project's current status in the interview below, and see more exclusive images of the scale model in the gallery at the bottom of the page.

the meeting room currently features two large models
image © designboom
designboom (DB): looking back over your career so far, how would you describe the evolution of your work?
kengo kuma (KK): I started my own studio more than 30 years ago in 1986. at that time, my work was able to benefit from japan's 'economic bubble'. in 1991 the bubble suddenly collapsed and I hardly had any projects in tokyo for the next 10 years (commonly refereed to as the country's lost decade). however, that time made me what I am. I have traveled extensively across the japanese countryside, and I had the chance to do many small projects with local craftspeople. although that period does not seem to be very active, taking the time to do these small projects slowly helped develop my architectural method. I think that the 10 years of traveling gave me a chance in the future to work abroad.

kengo kuma's winning design for tokyo's new national stadium
image © designboom
DB: you must be excited to be designing the olympic stadium for 2020. can you explain its design?
KK: as you can see, we have a model of the new national stadium in our studio. what I thought at first was to design it to sit as low as possible. I wanted to make the stadium 'disappear', so it will create shadows under its eaves — as if it is disappearing into the shadows of a forest. in terms of materials, I wanted to use mainly wood and avoid the use of steel and concrete, as these are the typical materials of the twentieth century. I wanted to make the opposite of a very big, concrete 20th century stadium.

construction on the stadium began in december 2016
image © designboom
DB: what is the project's current status?
KK: construction started at the beginning of december (2016), and the technical drawings are nearly finished. so the outline of design has been done.
DB: are you confident that tokyo will be ready to host the olympics?
KK: this olympic games is giving rise to public controversy, but in a sense, it is good timing because japan needs to make a new concept for new era. I believe that tokyo will be ready to host the olympics with a different quality than before.

the arena seeks to be an understated and modest design that sits low to the ground
image © designboom
DB: as well as your work in japan, you are also working on projects in europe and north america. what are the major differences between working in these different cultural environments?
KK: rather than differences between countries, instead there are differences between one place and another place, even in the same country. there are also other types of differences. for example, clients have a wide range of philosophies. it is not true that there are differences in working in japan compared to america — today all projects are different. so I am not aware of differences between countries, and I always try to make architecture that is suitable for its own typical place.

rendering of the 2020 olympic stadium / see more of the project on designboom here
image © japan sport council
DB: outside of japan, are there any specific cultures which influence your design work?
KK: when I work for a place, I always try to study the place's history and culture. for example, chinese buddhism and japanese buddhism are different, and japanese zen and chinese zen are different too. when I work abroad, I always have a 'cultural shock', and I use this to create the project.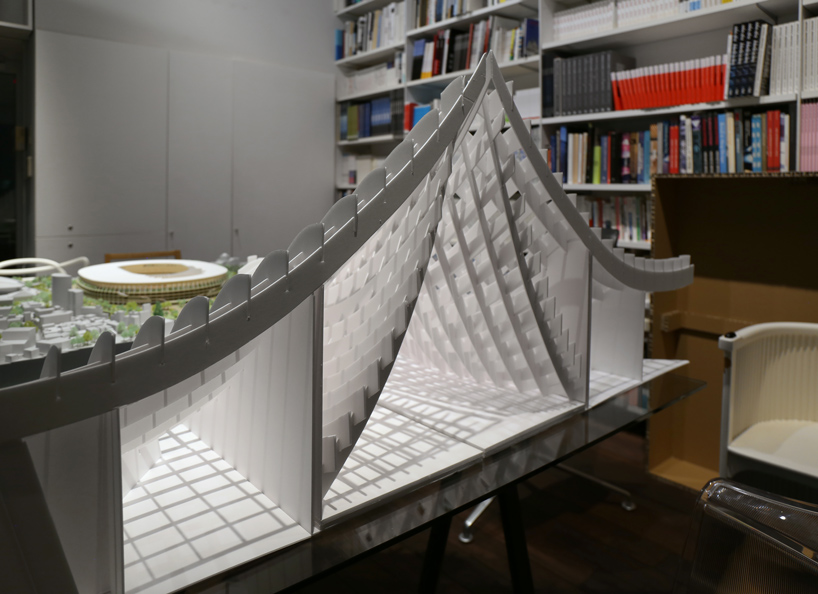 model of the hsinpu tao temple in taiwan
image © designboom
DB: you work across a wide span of scales, ranging from multi-storey towers to private residences and temporary pavilions. how does your approach change when working at these different scales?
KK: my projects have nothing to do with scale — I always start from a certain idea. for example, if I start a project with the decision to use bamboo absolutely, or perhaps a certain project should have a thin roof, this sometimes enlarges to become big scale architecture, and sometimes results in a much smaller scale. so I hardly change the method. no matter how big or small, when I find a concrete thing, this naturally gets a architectural shape. when I design furniture I take the same method.

a latticed structure envelopes the temple
image © designboom
DB: so it comes from the detail of the shape?
KK: yes, but it should be concrete, not abstract. if you can find a concrete detail, it can be applied to design. this is the method.
space study models for the manila's museum of indigenous knowledge
image © designboom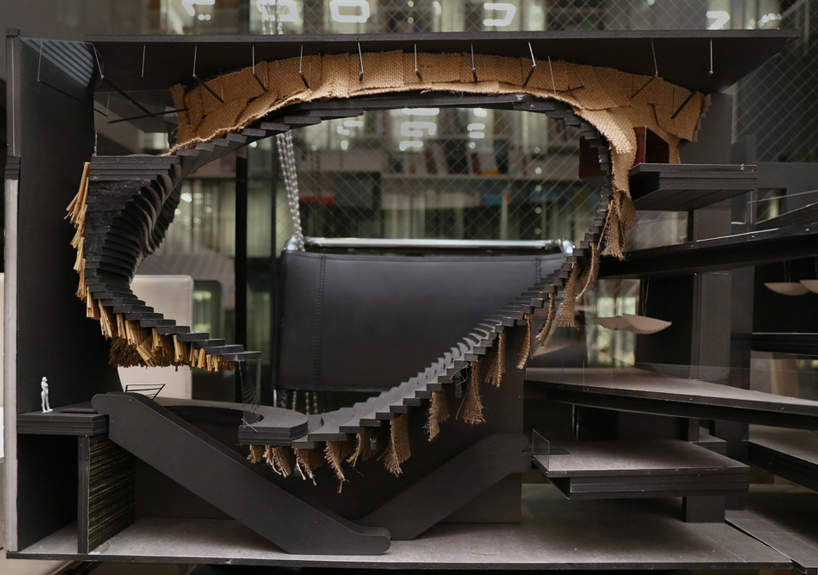 the multi-storey museum will be built in the philippines
image © designboom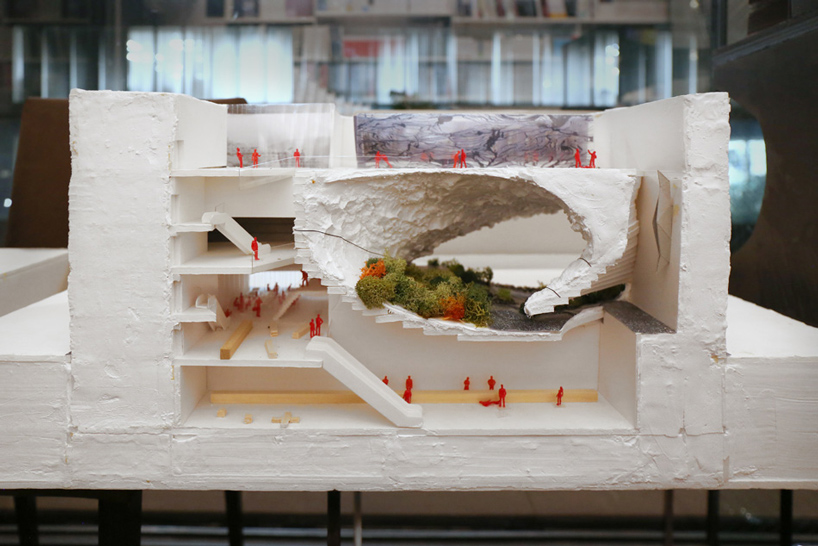 a range of different materials have been used to create the models
image © designboom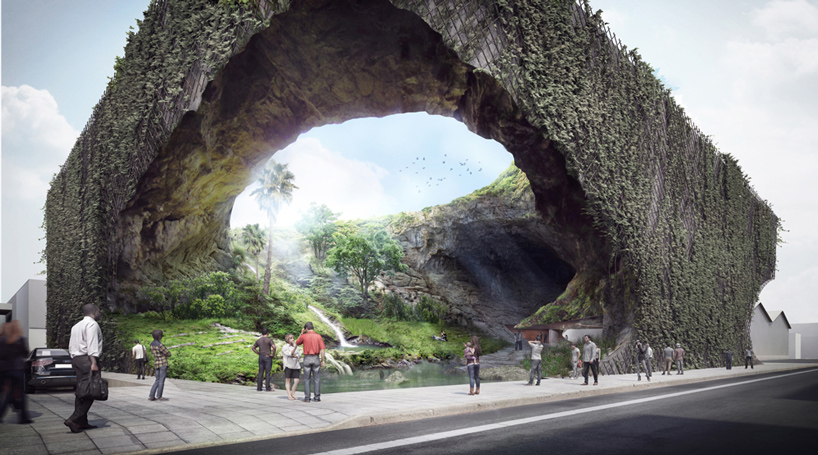 rendering of the planned 'museum of indigenous knowledge'
image © kengo kuma and associates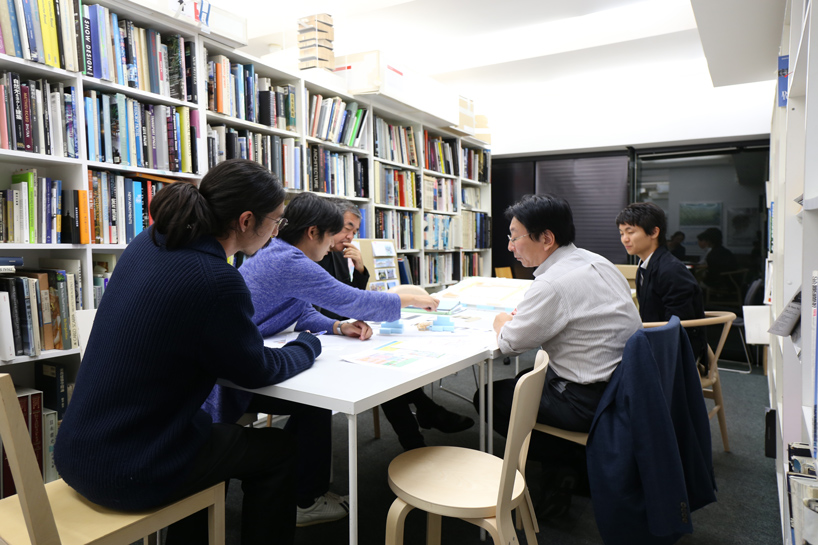 a late meeting taking place in kengo kuma's studio
image © designboom
portrait of kengo kuma in his tokyo office
image © designboom
Save
Save
Save
Save
Save
Save
Save
Save
Save
Save
Save
Save
Save
Save
Save
Save
Save
Save
Save
Save
Save
Save
Save
Save
Save
Save
Save
Save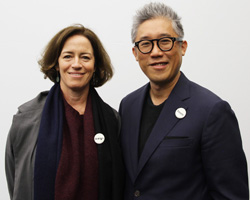 oct 04, 2017
oct 04, 2017
jul 23, 2017
jul 23, 2017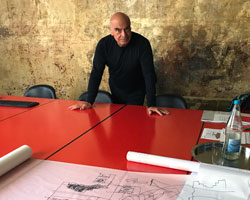 jul 10, 2017
jul 10, 2017
jul 05, 2017
jul 05, 2017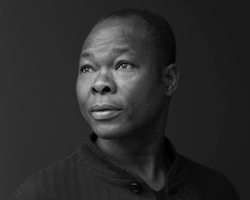 jun 16, 2017
jun 16, 2017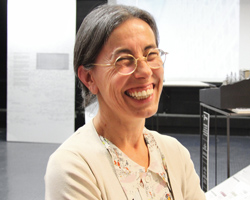 jun 15, 2017
jun 15, 2017
nov 02, 2017
nov 02, 2017
oct 18, 2017
oct 18, 2017
oct 09, 2017
oct 09, 2017
oct 06, 2017
oct 06, 2017
aug 20, 2017
aug 20, 2017
aug 01, 2017
aug 01, 2017
aug 07, 2017
aug 07, 2017
jul 05, 2017
jul 05, 2017
jun 05, 2017
jun 05, 2017
may 25, 2017
may 25, 2017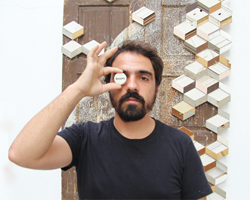 may 19, 2017
may 19, 2017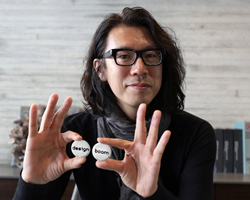 apr 30, 2017
apr 30, 2017