mar 19, 2012
klein dytham architecture: sasao house
a few blocks from the high-rises of shinjuku within the backstreets of a neighborhood in tokyo, japan is the 'sasao house', a residence and restaurant completed by tokyo-based practice klein dytham architecture. resembling origami, the faceted exterior is surfaced with a layer of trapezoidal metal shingles, maintaining a crisp white appearance within the surrounding context of brown and gray structures. during the annual matsuri festival, the elevation serves as a blanched backdrop for the colorful floats which participate in the parade.
all images © kouichi torimura / courtesy of klein dytham architecture
addressing the corner site, a restaurant run by the homeowner is on the ground level with the family's parents living in a unit on the second floor, and double-storey lofted residences located on the second and third levels. the interior continues the clean white palette except for one partition surfaced with vividly colored wallpaper, reflecting the dweller's personality. a sloping roof creates a cave-like atmosphere while large windows and terraces introduce abundant daylight into the space.
floor plan / level 0 1. restaurant A 2. kitchen 3. restaurant B 4. toilet
floor plan / level 1 5. flat A 6. flat B 7. kitchen 8. lavatory 9. bathroom 10. storage 11. terrace 12.toilet
floor plan / level 2 13. flat C 14. kitchen 15. bedroom 16. W.I.C. 17. lavatory 18. bathroom 19. toilet
floor plan / level 3 20. bedroom 21. terrace 22. void
section 1. restaurant 2. kitchen 3. restaurant B 4. toilet 10. storage 15. bedroom 16. W.I.C. 17. lavatory 20. bedroom 21. terrace
section 3. restaurant B 6. flat B 9. bathroom 10. storage 13. flat C 21. terrace
elevation
elevation
wall detail 1. galvalume steel sheet 2. tarpaulin 3. wooden fibre cement board 4. urethane foam 5. terrace opening 6. steel flower pot 7. steel channel 8. steel channel 9. structural beam 10. steel plate eaves 11. fixed glass frame 12. glass 8mm 13. plaster board 14. calcium silicate board 15. mortar 16. ceramic tile 17. steel deck 18. plaster board 19. mortar 20. PVC
project info:
location: nishi-shinjuku shinjuku-ku tokyo principal use: restaurant + apartment client: individual architects: klein dytham architecture, astrid klein, mark dytham, yoshinori nishimura, ai yoshida  structural engineer: nieda+hisaeda architecture. taizen nieda, taizo komatsu  m&e engineer: eos plus, kazuhiro endo, sho takahashi – comodo, setsubi sekkei. naohisa yamashita general contractor: nichinan tekko, tadashi kashima, tsuyoshi kagayama site area: 72.16m2  building area: 58.25m2 floor area total: 193.60m2 floor area by floor: 1f: 58.25m2 / 2f: 58.24m2 / 3f: 58.25m2 / 4f: 18.86m2 design period: nov. 2007 – jul. 2010 construction period:  jul. 2010 – jan. 2011 structure / story: steel / 1f-4f exterior materials: hexagonal galvanized steel roofing and wall cladding with photocatalyst coating interior materials: floors; mortar, wood, carpet tiles, walls; wallpaper on plasterboard
Save
Save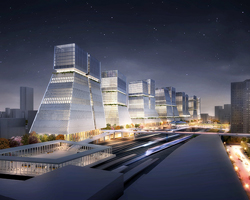 oct 12, 2017
oct 12, 2017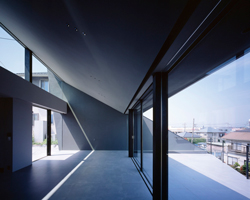 oct 08, 2017
oct 08, 2017
oct 07, 2017
oct 07, 2017
oct 01, 2017
oct 01, 2017
sep 30, 2017
sep 30, 2017
sep 27, 2017
sep 27, 2017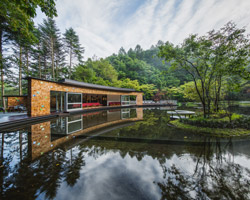 sep 07, 2017
sep 07, 2017
aug 06, 2017
aug 06, 2017
mar 17, 2017
mar 17, 2017