dec 03, 2009
kyungam architects: floating stage
floating stage by kyungam architects all images courtesy kyungam architects
two architects, changki yun (korea) and xiaoyi zhang (china) and kyungam architects have sent in images of their just completed project floating stage named diliter:dancing light and water) located on the han river. the project is part of the han river renaissance master plan and will be an eco friendly icon that harmonizes with yeoido's bam island.
the concept of the design was an image of a bubble rising up from the water. consisting of a seating capacity of 2200 people, the dome structure spans approx. 500㎡ in length and 24m in width. the control rooms are situated on the second floor of the dome to control the light and water performances and the multipurpose room is situated on the first floor to be utilized for various purposes. the arch structure supports four rotating doors that can open and close depending on what is required. this systems allows for the stage to be used all four seasons, in the winter time the dome is closed to be used as in indoor space. the base of the stage is made up of barge structure allowing the stage to float, and the upper dome is a steel framed structure with lightweight material finishes.
they recently received a prize for the korea public design award 2009, for this project.
during concert performances the LED's, laser shows and water fountain shows all come together to attract crowds. during the non performance times there is an hour long show displayed by the musical fountain.
project info location : han river, seoul, korea site area : 562.30㎡ (performance hall : 346.00㎡ + facilities 173.7㎡ + bridge 42.6㎡) building area : 352.05㎡ bldg. scale : 1F ~ 2F use : outdoor stage design : kyungam architects associates ltd.(changki yun, seungjoong yang, jaeyoo yoo)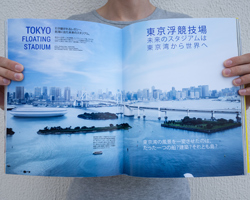 jun 22, 2017
jun 22, 2017
jun 11, 2017
jun 11, 2017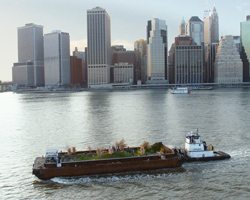 may 30, 2017
may 30, 2017
jan 22, 2010
jan 22, 2010
dec 04, 2009
dec 04, 2009