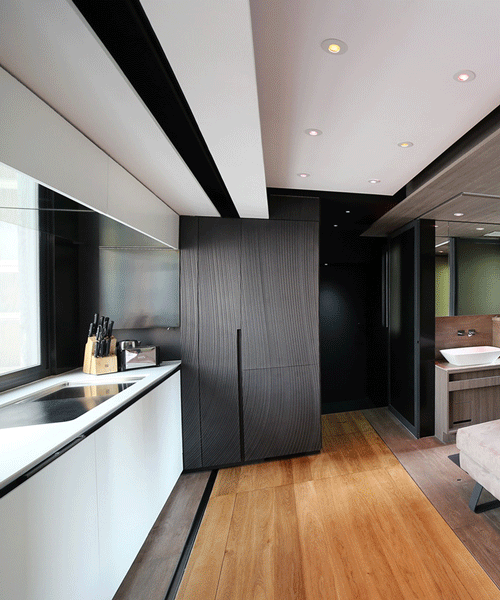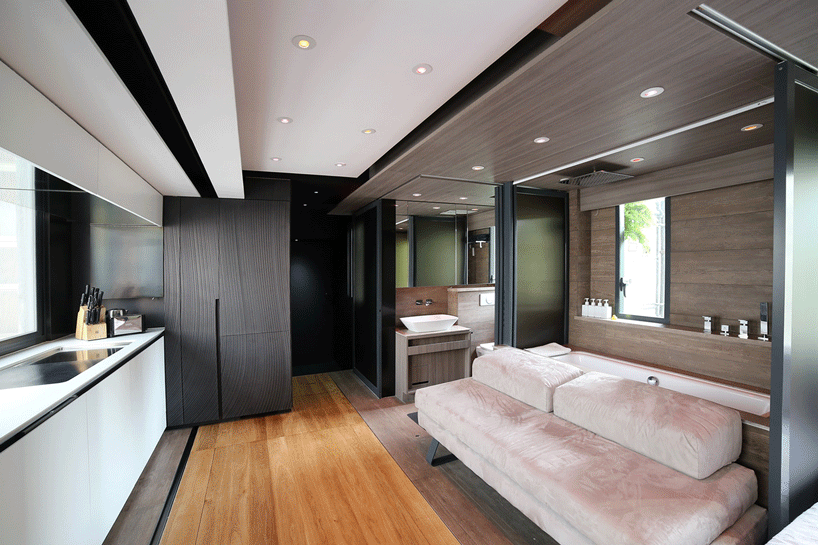 apr 26, 2016
LAAB fits kitchen, cinema, and gym inside a 30 sqm hong kong apartment

LAAB fits kitchen, cinema, and gym inside a 30 sqm hong kong apartment
all images courtesy of LAAB architects
with house prices in hong kong some of the most expensive in the world, every square meter of available space counts. michelle and andy, a couple who desperately wanted to live in hong kong's central district, commissioned the architects at LAAB to install a full kitchen, a large bathtub, a home cinema, a gym, cat friendly spaces, and plenty of storage into just 309 square-feet (28.7 square meters) of floor space. to realize their ambitious plans, LAAB had to reconsider the traditional notions of residential living. 'we began considering time as a factor, eventually designing the space around a 'form follows time' philosophy, which means that spaces open and close depending on the purposes needed at that particular time,' explains the design team. 'this is best demonstrated by the bathtub area of the apartment.'

video courtesy of LAAB architects
small home smart home by LAAB architects
video by sootage visual / courtesy of LAAB architects
incredibly, this one space can take on a number of different forms: a traditional bathroom with a tub; a separate bath so that a guest can shower while the host brushes their teeth (or vice versa); seating that creates a two-tiered home cinema, or an area for large groups of friends; and a guest bedroom for short stays. these configurations can also be combined, allowing for a home cinema experience while in the bath, or movie viewing for the host and guests while both are in bed. according to the architects, achieving this degree of flexibility required over 30 design iterations and large amounts of experimentation.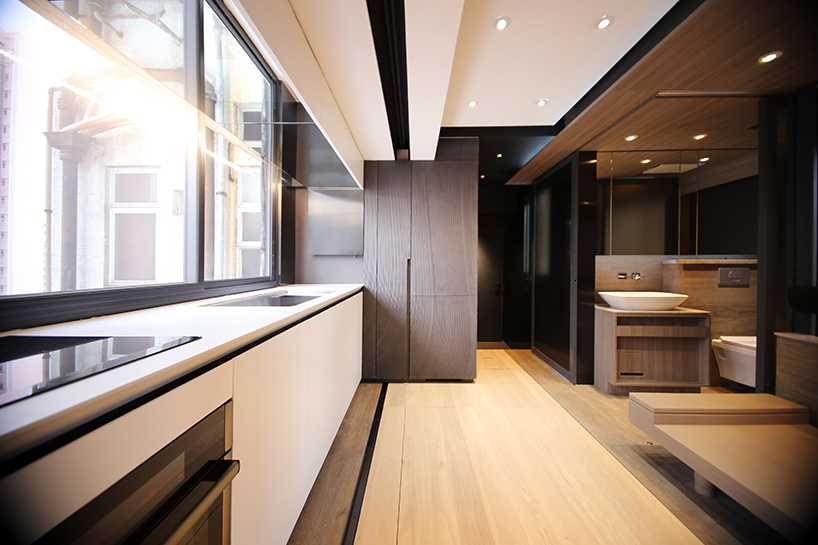 the apartment measures just 309 square feet, or 28.7 square meters
the scheme demanded meticulous planning and exact craftsmanship, dependent on the absolute synchronization of components. structures and appliances can either move or be revealed when necessary, resulting in a construction tolerance of just 3 millimeters. additionally, all elements — from the 4K curved TV, to the dining table — are designed to be hidden from view, ensuring that the home appears both organized and spacious.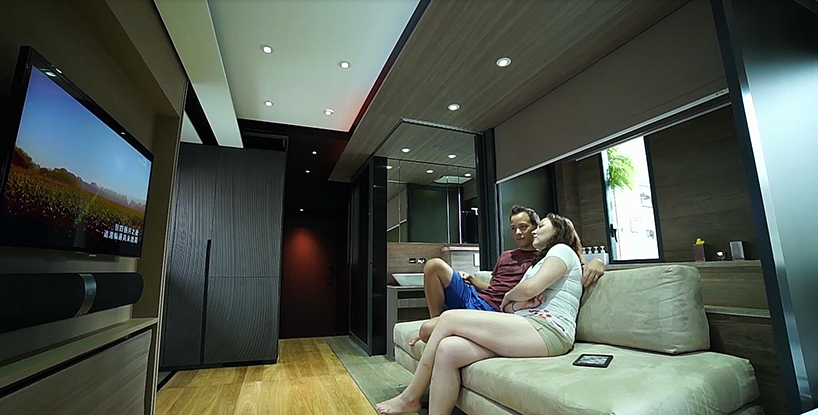 different configurations allow for a comfortable home cinema
a range of app-controlled smart home technologies has also been implemented. philips hue bulbs are able to slowly brighten the room in the morning, giving the couple a gentle wake-up, while an august smart lock means they can easily enter or send electronic keys to friends.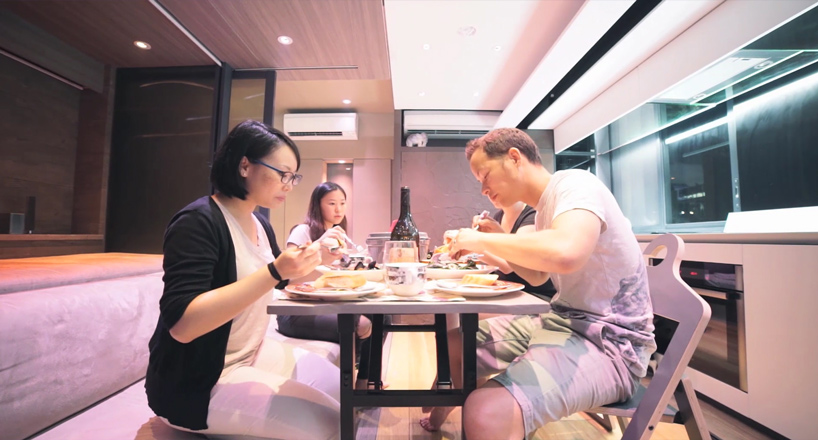 a fold out table and chairs form a dining area
the couple's three cats were also an important consideration. bespoke areas include a 'catwalk' around the ceiling, food trays hidden within the kitchen cabinets, and a hidden den for relaxation. a cat toilet has even been equipped with its own ventilation system that keeps the apartment free of any undesirable smells.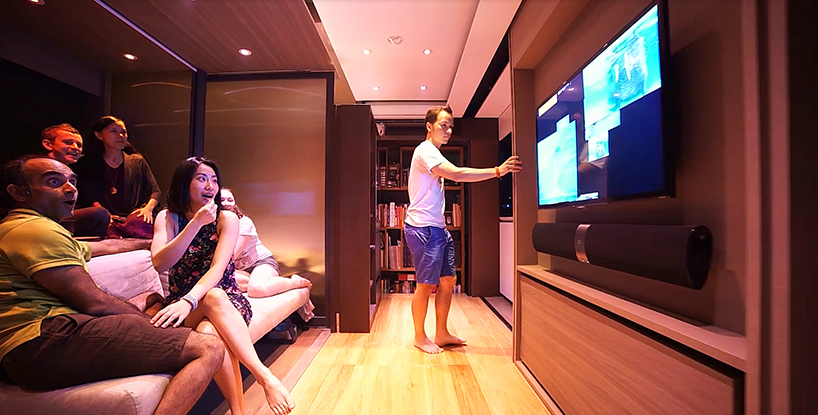 the lounge is capable of accommodating a group of friends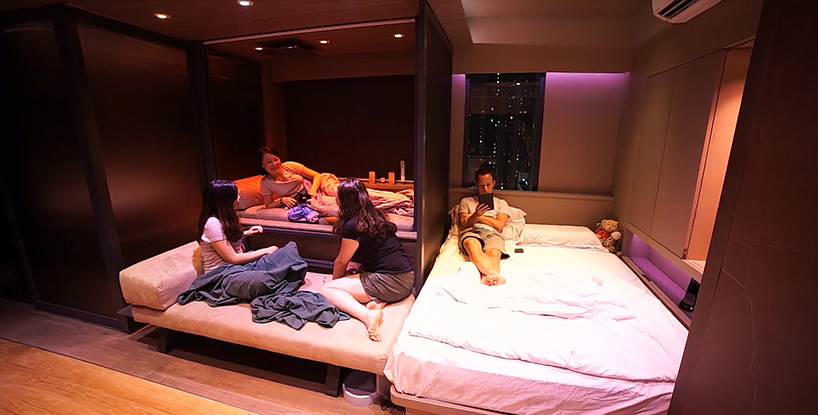 the lounge can be converted into a guest bedroom for short stays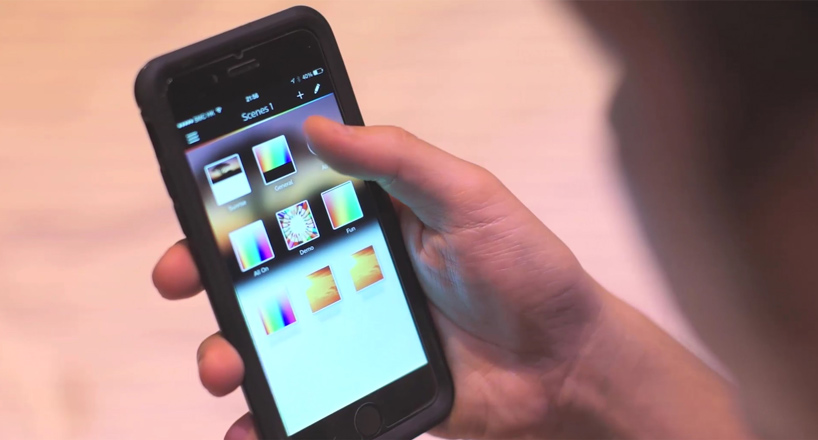 a range of app-controlled smart home technologies has also been implemented

the central space can also be used to work out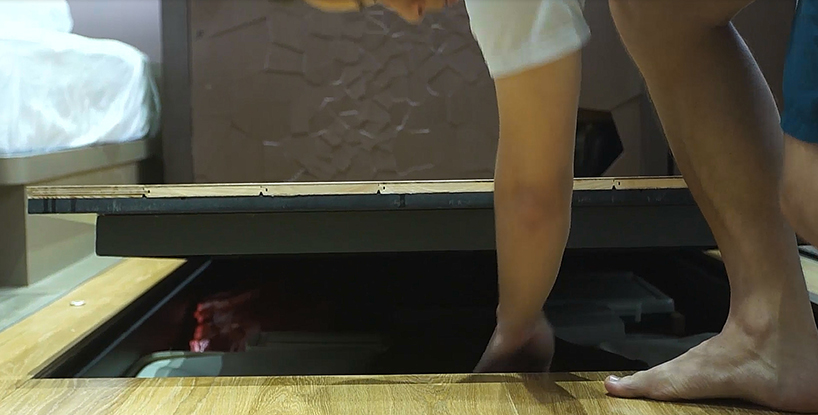 underground storage areas have also been utilized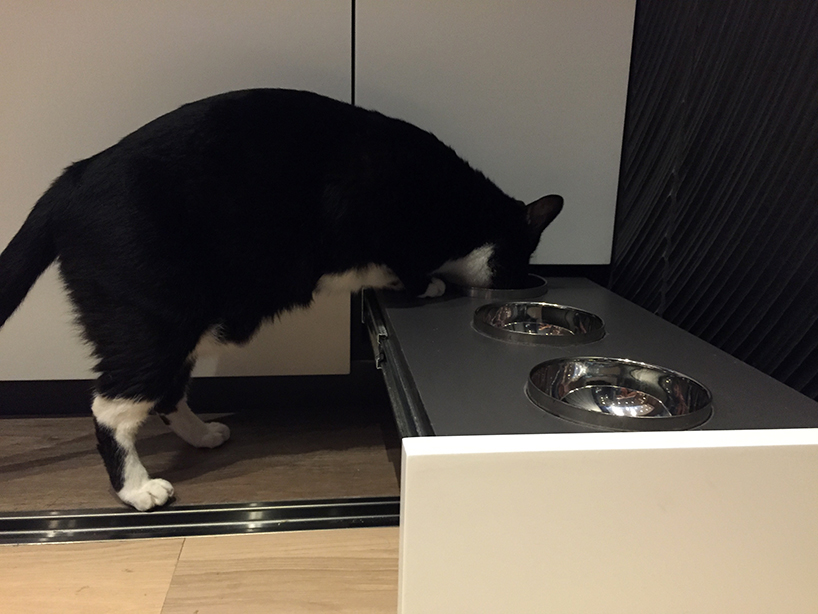 the couple's three cats were also an important consideration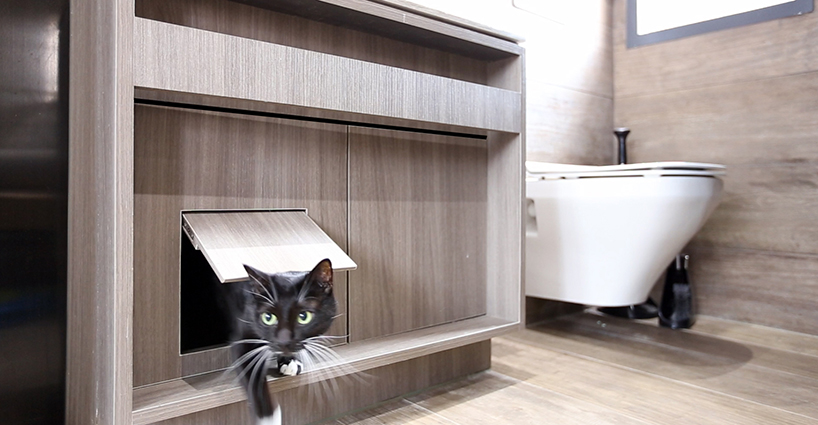 a cat toilet has been equipped with its own ventilation system
project info:
name: small home smart home
location: hong kong
architect: LAAB
design team: otto ng, ricci wong, yip chun hang, kathy li, happy yam, zion chan, kenneth cheung, honley cheuk, jason choi, venus kwok, anthony lee, hugo ma, kinmo ng, ck wong, sian wong, phoebe ng
special thanks to: michelle and andy, and their families and friends
supported by: philips hue
Save
LAAB
(2 articles)
jul 24, 2015
jul 24, 2015
oct 29, 2017
oct 29, 2017
oct 16, 2017
oct 16, 2017
oct 11, 2017
oct 11, 2017