from above, this summer house in greece is defined by its Y-shaped green roof that merges with the landscape to become an extension of the terrain. located on an olive grove in southern peloponnese, the family residence comprises two main sections: a private area that contains three bedrooms and two bathrooms, and a south-facing communal area that houses the kitchen, the living room, and offers access to three adjacent courtyards.

all images © NAARO
fittingly named 'ypsilon house', the scheme was designed by london and brussels based architects theo sarantoglou lalis and dora sweijd of LASSA architects. the home's unique hilltop location overlooks the abundant olive grove, while the accessible roof offers elevated vistas towards the bay of schiza and sapientza, as well as mountain views to the east. 'the height of the house is limited to the tip of the olive trees to enable its integration with the surrounding landscape,' explains architect theo sarantoglou lalis.

the house provides direct access to three secluded courtyards
as a result of its isolated location, the architects were faced with the challenge of keeping within the low budget, coupled with the building of the complex concrete structure itself. in response, a large amount of off-site prefabrication and self-assembly took place, meaning that construction time was reduced by seven months without compromising quality or exceeding the budget.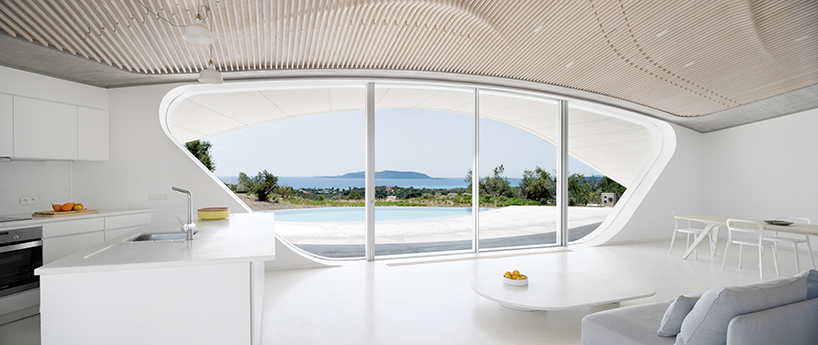 large windows provide panoramic views of the landscape
'we decided to buy a CNC machine that allowed for extensive prototyping and the production of non-standard elements,' continues theo sarantoglou lalis. 'this included the concrete shell formwork, the living room lost form work/acoustic ceiling, custom window frames, interior furniture and partition systems as well as landscape and pool formers.'

a series of circular windows punctuate the wall to invite natural night into the hallway
the 'hands-on' construction approach allowed for a minimal use of commercial products, with the team prioritizing locally sourced materials such as concrete, terrazzo and marble instead. the light-filled interior achieves a constant connection between the indoors and outdoors through the home's circulation. meanwhile, the fluid and curving concept of the external structure is continued in the details seen inside, including the circular apertures and oblong-shaped terrace door. despite the mediterranean location, the form of the concrete shell coupled with the planted roof and cross ventilation strategy provides an environmental response which prevents the need for mechanical cooling systems.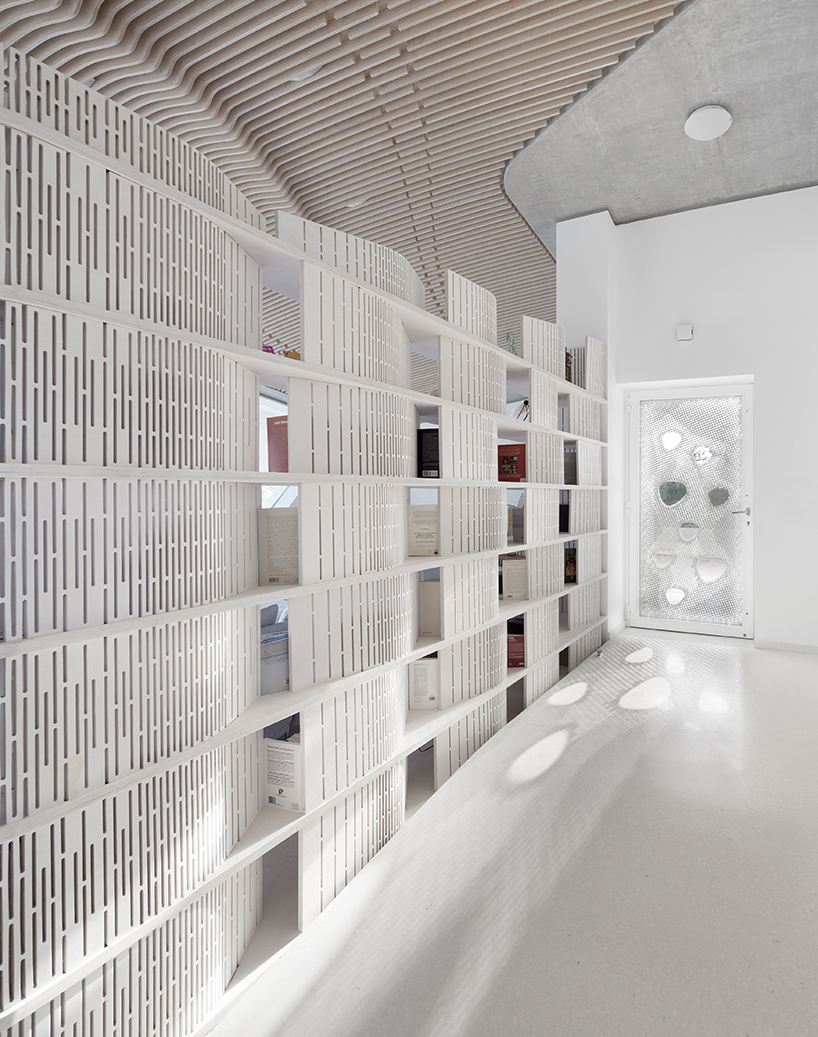 interior spaces are organized in two main parts

a lot of off-site prefabrication and self-assembly took place during construction

the roof's bifurcating pathways define three courtyards that form distinct hemispheres

 the house is located on the top of a hill, which provides vistas towards the bay of schiza and sapientza
project info:
name: villa ypsilon
program: summer house
total area: 150 sqm / 1,615 sqf
design team: theo sarantoglou lalis (principal) and dora sweijd (principal) with kasper ax (associate), yousef al mehdari, theo grousopoulos, thomas jensen, valeria garcia, nikolaos klimentidis, greg spaw, luke tan, yu zheng
local architect (permit): v. kosmopoulos
structural engineer: metep, l. babilis
formwork engineer: nous, manja van de worp
general contractor: triedkat: v. leriou
Save
Save
Save
Save
Save
Save
Save
Save
Save
Save
Save
Save
Save
Save
Save
Save
Save
Save
Save
Save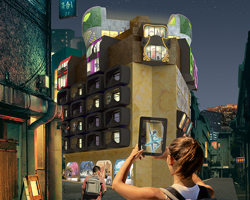 oct 10, 2017
oct 10, 2017
oct 05, 2017
oct 05, 2017
sep 26, 2017
sep 26, 2017
sep 03, 2017
sep 03, 2017
aug 14, 2017
aug 14, 2017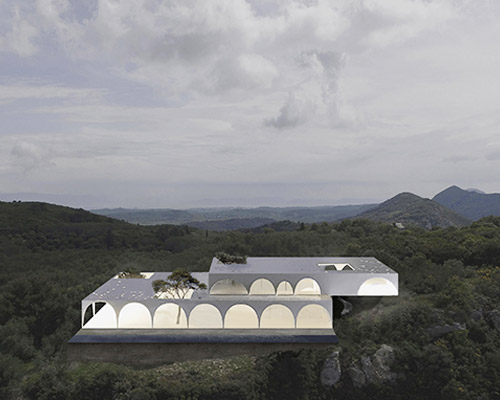 jul 31, 2017
jul 31, 2017