aug 30, 2009
life size LEGO house
this month british television presenter james may and a group of volunteers have been building a two-storey LEGO house in the middle of the denbies wine estate, in dorking, UK.
james may – image © AP
the life-size house uses over three million bricks and features a staircase, toilet and shower. may said once it was completed he intended to live in the temporary construction for a few days.
more images of the LEGO house can be found over at geek sugar. the daily mail also have more info on the project .
via neatorama
the LEGO house is the latest toy challenge that james may has undertook as part of his BBC series james may's toy stories. other projects included the world's first plasticine garden, which won the people's choice award at the chelsea flower show, and the world's largest model plane. the show also created a scalextric version of the brooklands 2.75-mile racetrack in weybridge.
sep 24, 2009
sep 24, 2009
LEGO
(118 articles)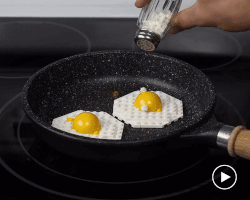 jul 25, 2017
jul 25, 2017
jul 23, 2017
jul 23, 2017
jul 04, 2017
jul 04, 2017