nov 29, 2011
liu jiakun at a designboom conversation in beijing
portrait of liu jiakun at designboom conversation, beijing, china image © designboom
on september 28th, 2011, we hosted a designboom conversation 'contemporary chinese architecture from the outside in' at the ullens center for contemporary art (UCCA) in beijing. the round-table brought together for the first time ever, prominent chinese architects ma yansong (MAD), zhu pei, liu jiakun,wang yun and liu xiaodu (urbanus) in a single public event. moderated by birgit lohmann, the five lectures were introduced by architecture critic fang zhenning.
liu jiakun, principal architect of jiakun architects, discussed with the attendees the relationship his buildings have with nature, how he uses traditional chinese building practices within this structures and how he fosters emotional response with interior details.

video © designboom
'luyeyuan stone sculpture art museum' by jiakun architects, chengdu, china image © jiakun architects / bi kejian
located between a riverbed and a bamboo forest the site for the 'luyeyan stone sculpture art museum' uses the natural landscape and man-made pathways to divide the area. the narrow bridge floats above a lotus pond which lead to the entrance of the building. the narrow bridge is designed to allow for only one person to pass in the attempt to foster an emotional response and connection to the external surroundings. the entrance is located above a lotus pond which floats above the bamboo plants leading to the main exhibition area. gaps and slots in the facade light the atrium creating an atmosphere of serenity among the silent statues.
using local labour, jiakun integrated a post and beam structure, gray concrete and shale brick to create a composite wall. the exterior facade was formed by pouring the cement into a narrow plank with irregular indentations. this created a clear surface pattern to highlight the wall texture. because the surface is rough it disguises the defeats associated with primitive construction techniques. the architecture tells a story of the problems facing china with skilled labor and the search for aesthetics in contemporary architecture.
bridge to entrance image © jiakun architects / bi kejian
interior courtyard image © jiakun architects / bi kejian
(left) interior pool (right) concrete cladding image © jiakun architects / bi kejian
narrow side windows image © jiakun architects / bi kejian
project info:
location: yunqiao village, xinmin town, pi county, chengdu, sichuan province, china site area: 6,670 square meters building area: 1,037 square meters floor area: main building: 990 square meters remade straw-house: 200 square meters, attaching service building: 200 square meters client: the labour union of xiangcai securities design period: february – june 2001 construction period: june 2001 – july 2002 project designer: liu jiakun, wang lun structure designer: zhao ruixiang photographer: bi kejian contractor: goarchit art engineering co., ltd., sichuan materials: reinforced concrete, shale brick, pebble, gray stone, glass and steel total cost: 3,200,000 RMB
'museum of clock of culture revolution' by jiakun architects, aren, china image © jiakun architects / bi kejian
the 'museum of clocks of culture revolution' in aren, china, is a historical building located inside the core of a commercial site. these two extreme sectors intersect and face the reality that in order for a museum to survive it depends on the economic vitality of its surrounding environment. the contrasting secular and sacred spaces create a new dialogue between each other to promote a unique sense of place.
(left) display cases (right) memorial space image © jiakun architects / bi kejian
statute image © jiakun architects / bi kejian
project info:
site: anren town, dayi county, sichuan province chief designer: liu jiakun collaborator: yang ying, song chunlai photographer: bi kejian the client: sichuan anren cultural enterprise development company, ltd. site area: 5,200 square meters building area: 3,885 square meters design period: mar. 2003 – june 2004 construction period: july 2004 – mar. 2007 structural system: reinforced concrete post and beam structure and single layered bricks attached to composite infilling wall
'tea room' by jiakun arhitects, jinhua zhejiang, china image © jiakun architects / lv hengzhong
located in jinhua, china, 'tea house' is a cluster of small-scaled structures that superimposes itself within a massive low level site where a large river comes in contact with a dam. using municipal materials to compose the structure, electric poles are used as columns while their fittings are used to construct the steel platforms. the windows can be easily opened and closed to allow for wind to pass through with the use of its own gravity. rising above to allow for an unobstructed view of the scenery during tea time the buildings give a playful appearance of independence, mobility and weightlessness.
(left) interior space (right) material detail image © jiakun architects / lv hengzhong
site location image © jiakun architects / lv hengzhong
project info:
client: jindong district government, jinhua city location: jinhua city, zhejiang, china design period: june, 2004 to november, 2004 construction period: december, 2004 to august, 2006 building area: 0.88 square meters floor area: 96.2 square meters materials: public municipal materials, electric pole, electric pole fittings, formed steel, steel, cable, steel grill, plumbing pipe, sun-shade panel, formed aluminium alloy designer: liu jiakun, shen jie, wang wei photographer: lv hengzhong
'hu huishan memorial house' by jiakun architects, chengdu, china, 2009-2010 image © jiakun architects
designed and donated by jiakun architects the 'hu huishan memorial' might be the smallest memorial in the world. located in the forest of anren, china it was built for a 15 year old girl who was buried in the earthquake on may 12, 2008. the shape of the memorial is taken from the make-shift tents which are typically scattered in disaster zones. the exterior is plastered to resemble the houses of the local countryside which the interior walls are painted in huishan's favorite color pink. the memorial is decorated with photographs, notebooks, school bags, etc. she was not a famous person, but an ordinary girl who was a jewel to her parents. 'this memorial is built for a normal girl, and is also built for all the ordinary lives – treasuring ordinary lives is a foundation for reviving the nation.' – liu jiakun.
secluded location image © jiakun architects
pink interior image © iwan baan
inverse peep hole image © jiakun architects
project info:
location: anren,dayi county, sichuan province, p.r.c. architect: liu jiakun,luo ming,sun en,zhangtong structural engineer: liu su photographer: iwan baan, jiakun architects design period: june 2008 – feb. 2009 construction period: mar. 2009 – may 2009 site area: 58 square meters building area: 19 square meters client: donated and constructed by jiakun architects use: memorial for remembrance of hu huishan 
see designboom's previous articles about liu jiakun at the 2008 venice architecture biennale and jane tray for alessi at (UN)forbidden city.
also see wang yun: designboom conversation, the first of five videos in this series.
is there a new, more flexible urban ideal? one in which the greatness of cities is seen to arise from a clash of architectural visions, built up from spontaneous and unregulated taste and problems of densification? many of the new generation, overseas-educated chinese architects have decided to stay in china and are internationally known for their experimental building processes and indigenous use of materials.from recycling-based construction methods to the mass creation of new high-rise buildings, contemporary chinese architecture is a progressive force in society, and has begun to make its own, unique mark on 21st century global architecture.
see designboom's original announcement and initial coverage of the group discussion here.
dec 30, 2011
dec 30, 2011
nov 24, 2011
nov 24, 2011
nov 22, 2011
nov 22, 2011
nov 16, 2011
nov 16, 2011
nov 14, 2011
nov 14, 2011
oct 07, 2011
oct 07, 2011
jun 25, 2012
jun 25, 2012
mar 23, 2012
mar 23, 2012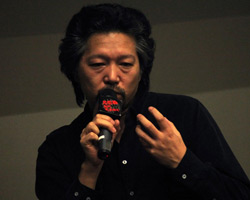 jan 23, 2012
jan 23, 2012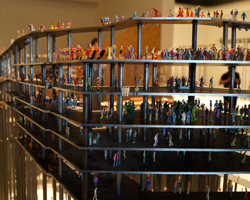 may 27, 2016
may 27, 2016
dec 12, 2011
dec 12, 2011
nov 16, 2011
nov 16, 2011