LOCALARCHITECTURE has completed a prefabricated timber building which serves as the public entrance to an animal park in western switzerland. the biconcave form of the single storey structure results in two adjoining public areas, an entrance courtyard on one side and a larger plaza to the other. the building's architecture features a swooping roofline, which descends at its center to demarcate the entrance.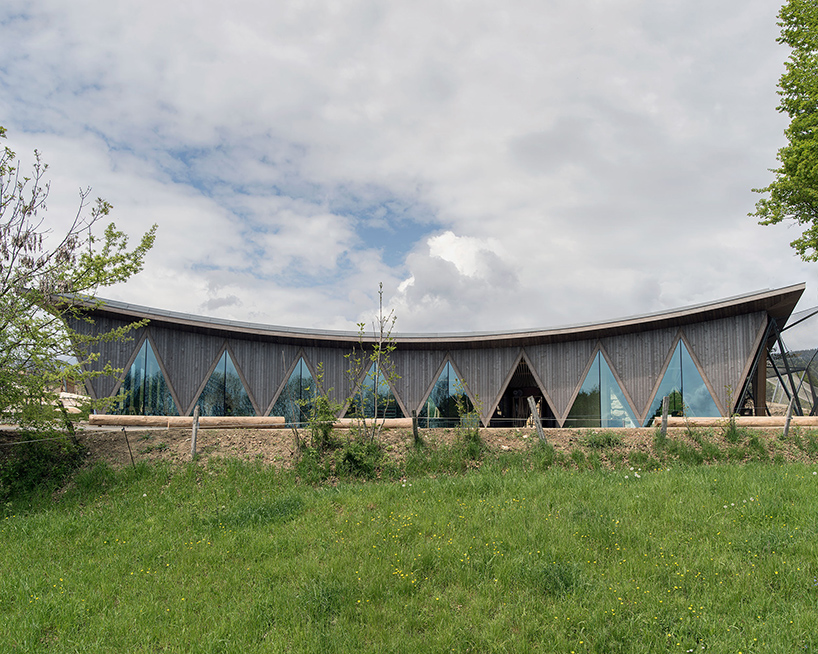 all images by matthieu gafsou
LOCALARCHITECTURE's design for 'la garenne' is defined by its bunting-like façade, with alternating triangles of wood and glass. without using right angles, the repeated pattern provides different perspectives of the surrounding landscape. upon entering the building, a restaurant to the left spills out onto an external patio, partially sheltered beneath the roof's extended eaves. to the right, there is a small conference room, while a ticket desk and a shop are also provided.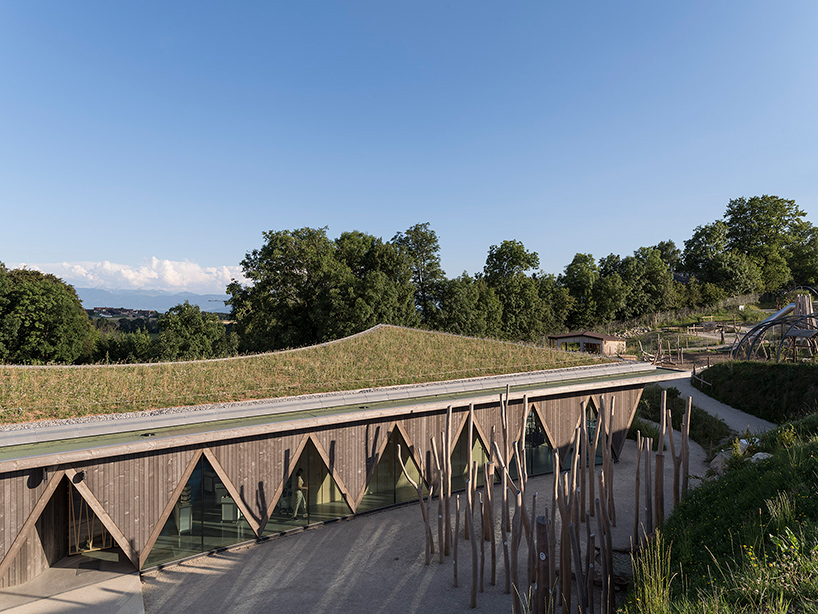 the scallop-shaped building serves as the public entrance to the animal park
a raft foundation meant that no excavation was required, while the use of prefabricated elements helped ensure a relatively quick on-site construction period. simultaneously, this method also ensures that, if necessary, the structure could readily be dismantled and recycled. the timber used is FSC or equivalent, with 97% of materials natively sourced. the building is topped with a green roof, which results in improved thermal performance as well as noise and sound insulation.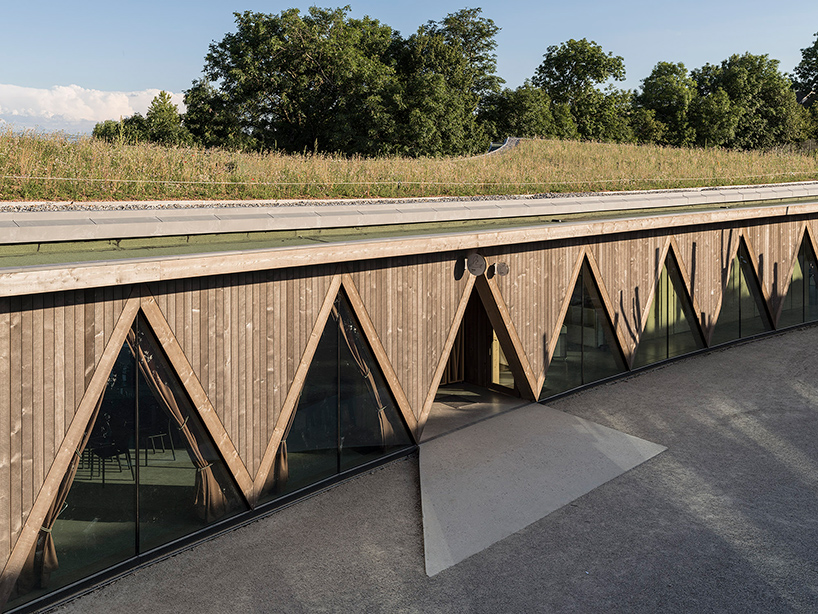 the building is topped with a green roof, which results in improved thermal performance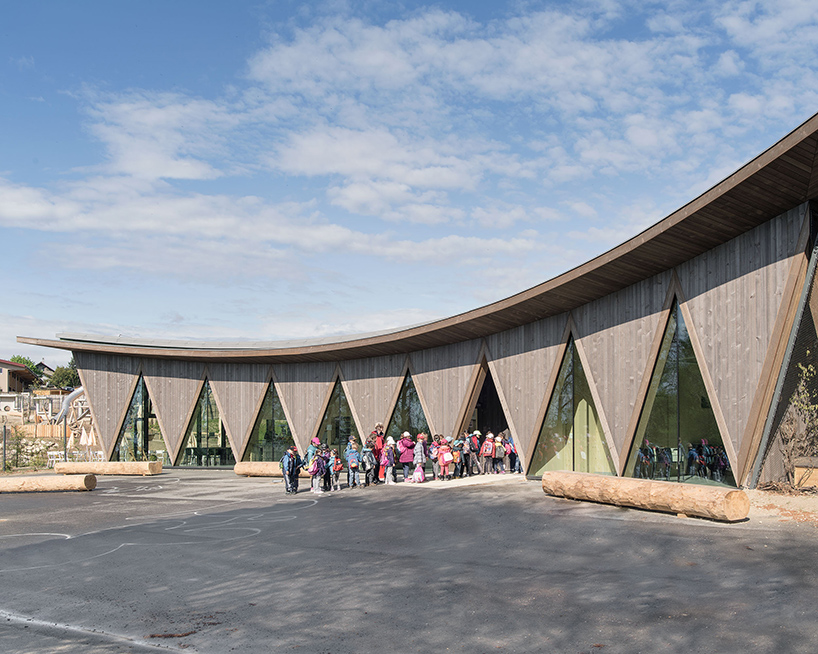 the building's architecture features a swooping roofline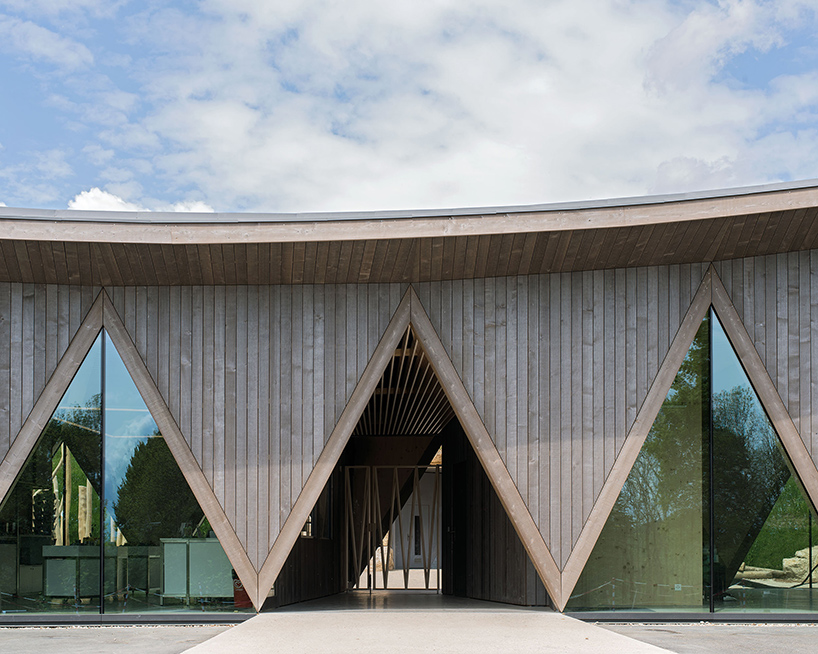 a bunting-like façade includes alternating triangles of wood and glass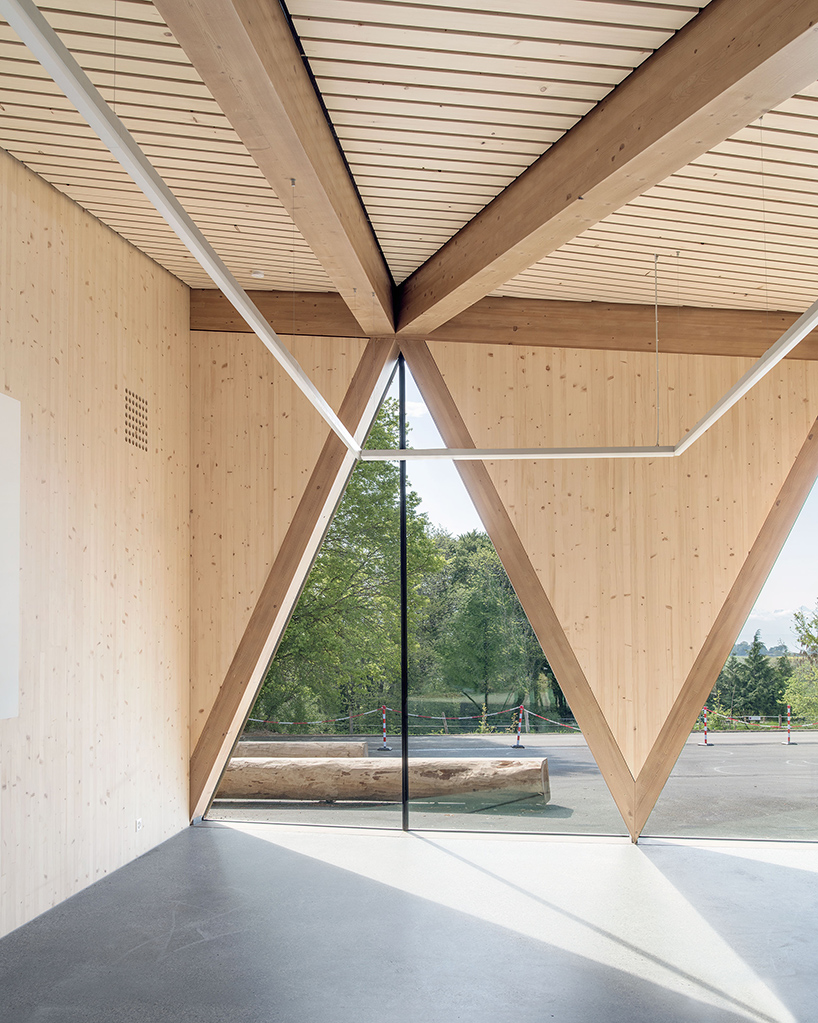 the repeated pattern provides different perspectives of the surrounding landscape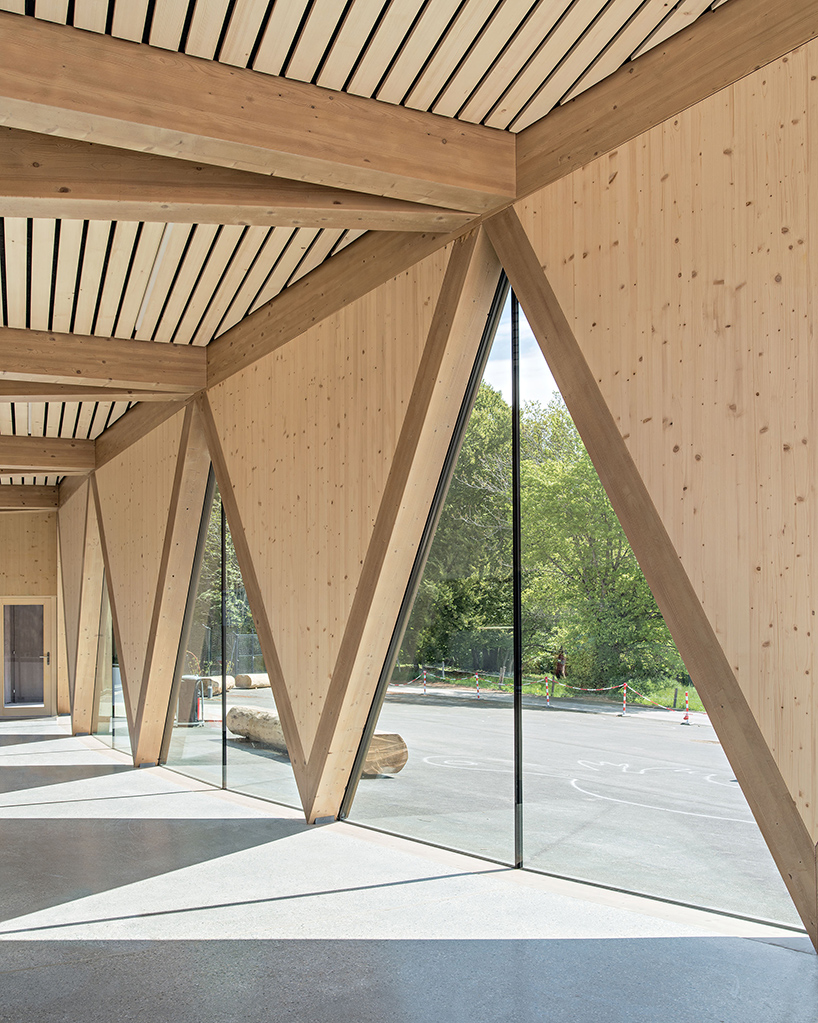 the building contains a small conference room, while a gift shop is also provided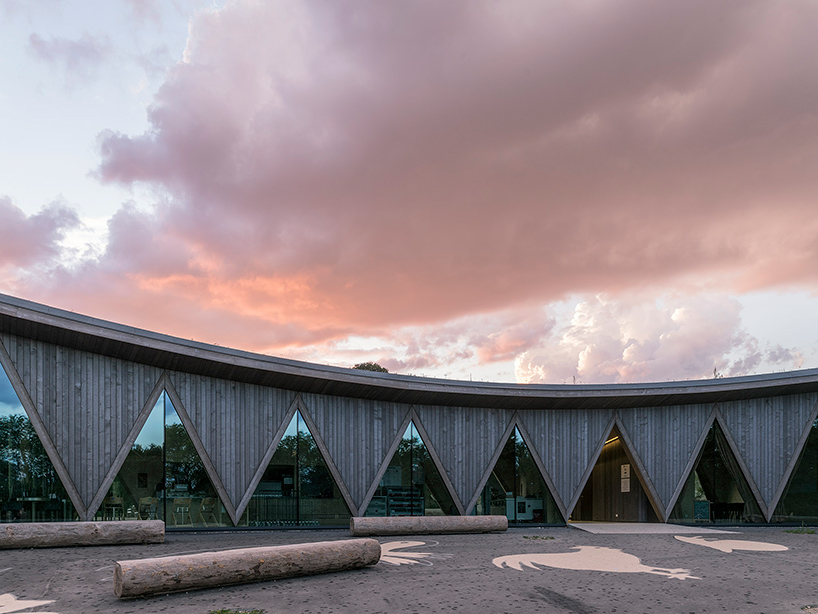 prefabricated elements helped ensure a quick on-site construction period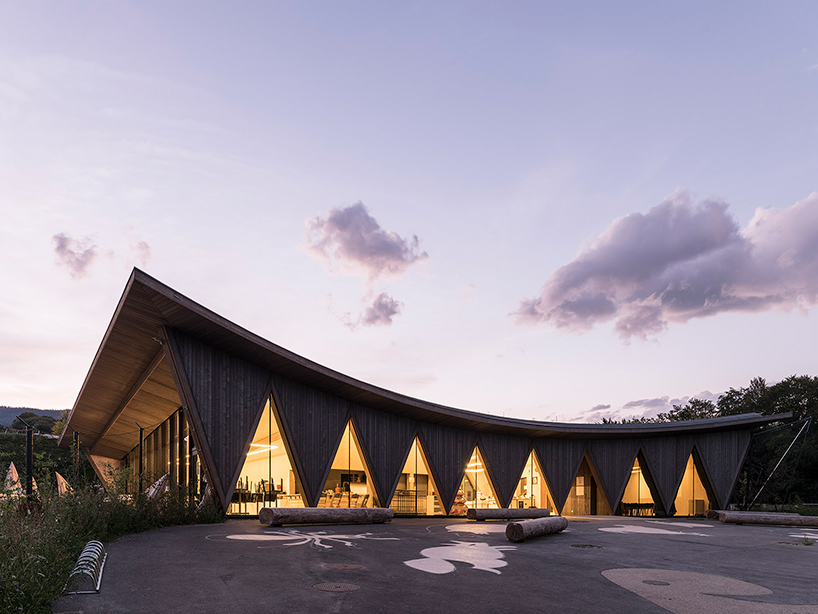 if necessary, the structure could readily be dismantled and recycled
project info:
architects: LOCALARCHITECTURE, lausanne
work management: LOCALARCHITECTURE, lausanne
civil engineer — 
wood: ratio bois sàrl, ecublens
civil: fluck ingénierie sàrl, gland
CVS/E engineer: weinmann-energies SA, echallens
lighting: etienne gillabert, paris
geometer: olivier peitrequin, nyon
location: le vaud, switzerland
client: conseil de fondation du parc animalier de la garenne
design: april 2013 – march 2014
realization: march 2014 – march 2016
site area: 350 sqm
built area: 315 sqm
gross floor area: 295 sqm
volume SIA: 1,710 m3
Save
Save
Save
Save
Save
Save
Save
Save
Save
Save
Save
Save
Save
Save
Save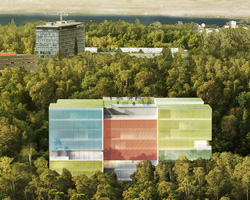 oct 31, 2017
oct 31, 2017
oct 31, 2017
oct 31, 2017
oct 23, 2017
oct 23, 2017
oct 03, 2017
oct 03, 2017
sep 21, 2017
sep 21, 2017
sep 19, 2017
sep 19, 2017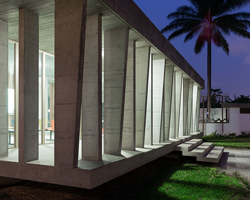 may 13, 2016
may 13, 2016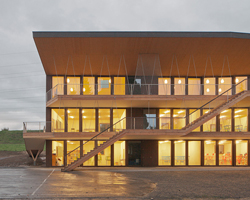 may 07, 2014
may 07, 2014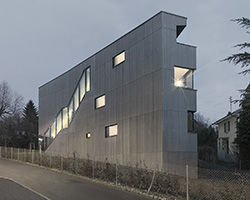 apr 27, 2014
apr 27, 2014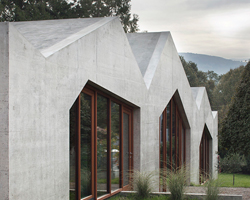 apr 25, 2014
apr 25, 2014
jan 29, 2013
jan 29, 2013
apr 11, 2011
apr 11, 2011