constructed using 21 shipping containers, carroll house is a single-family residence located in brooklyn's williamsburg neighborhood. sited on a typical 25×100-feet corner lot, the dwelling was designed by LOT-EK, a new york- and naples-based firm led by ada tolla and giuseppe lignano. the shipping containers were stacked on top of each other, and cut diagonally along top and bottom to generate what the design team calls 'a monolithic and private volume within the urban fabric'. furthermore, the construction method optimizes material usage by recombining all leftovers generated by the diagonal cut.

all images by danny bright
LOT-EK's design results in generous outdoor space at each level, with a series of four terraces cascading down the rear of the house. these four private decks are adjoined by large sliding glass walls that create a continuity between indoor and outdoor space. the diagonal cut of the shipping containers not only modifies the nature of the residence's floor plans, but also helps ensure seclusion with the outdoor terraces remaining private and unobserved by passersby.

the single-family residence is located in brooklyn's williamsburg neighborhood
at ground level, the diagonal cut carves out the building's entrance and provides access to the sunken cellar and garage. the home's primary living accommodation, including the kitchen, dining and living room, is found on the first floor. at the front of the house, above the garage ramp, the cut forms a media room — complete with bleacher seating and projector — that can be partitioned from the rest of the house. the next level contains the children's spaces, including secluded bedrooms and an open play area, while the uppermost storey houses the master bedroom and en-suite facilities.

the building has been constructed using 21 shipping containers

the home's primary living accommodation is found on the first floor

the kitchen leads into the dining and living rooms

narrow slots in the walls offer glimpses of the passing street

the children's spaces include secluded bedrooms

a series of terraces cascades down the rear of the house

the home is sited on a 25×100-feet corner lot

the construction method optimized usage by recombining all leftover material
carroll house under construction
video courtesy of LOT-EK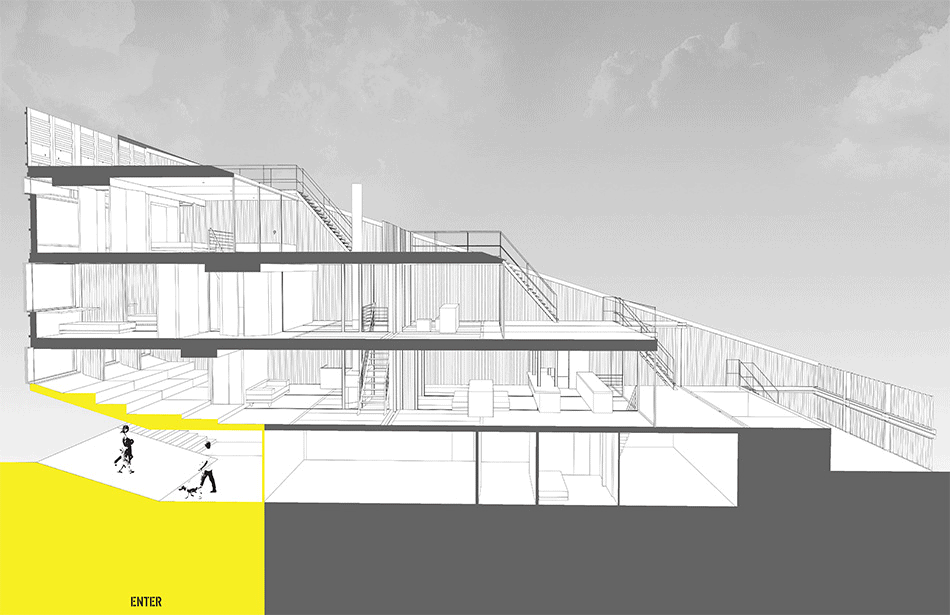 sectional diagram illustrating the home's layout
project info:
type: single-family residence
design: LOT-EK, ada tolla + giuseppe lignano, principals, virginie stolz, project architect
commission: kim and joe carroll
location: brooklyn, new york
size: 5,000 sqf / 464.5 sqm
completion: 2016
structural engineer: SILMAN
MEP / sustainability: dagher
photography: danny bright
Save
Save
Save
Save
Save
Save
Save
Save
Save
Save
Save
oct 30, 2017
oct 30, 2017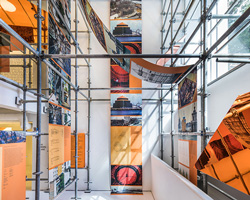 oct 27, 2017
oct 27, 2017
oct 22, 2017
oct 22, 2017
oct 21, 2017
oct 21, 2017
oct 19, 2017
oct 19, 2017
oct 17, 2017
oct 17, 2017
oct 30, 2017
oct 30, 2017
oct 30, 2017
oct 30, 2017
oct 30, 2017
oct 30, 2017
LOT-EK
(11 articles)
jun 21, 2017
jun 21, 2017
sep 26, 2016
sep 26, 2016
jun 19, 2013
jun 19, 2013
oct 15, 2017
oct 15, 2017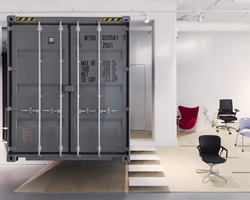 oct 03, 2017
oct 03, 2017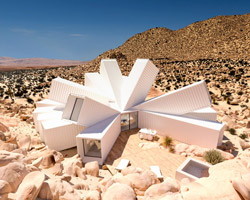 sep 28, 2017
sep 28, 2017