with a construction period of just 2 months, LUO studio completed a new community office for the residents of yuanheguan village in china. situated close to the wudang mountains, the project marks part of a initiative to improve the surroundings, which included turning the existing community center into a 'B&B reception demonstration area'. therefore, the recently completed building was constructed over a short period to provide a new place for local residents.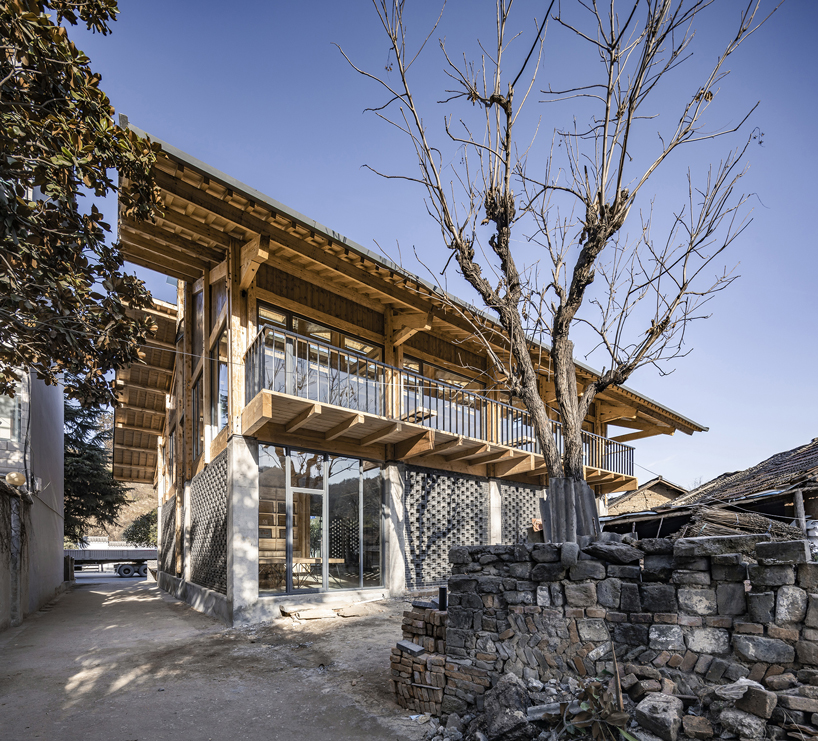 all images © jin weiqi
after first analysing the village, LUO studio decided to utilize a vacant residential site that had been left mid-way through construction. all that remained were foundations and several structural columns, therefore, continuing to build here proved a valuable timesaver. choosing this abandoned plot also provided an ideal location close to the intersection of two important streets. the subdistrict office and the village committee agreed to reuse and transform the site, hoping to reshape the built landscape and activate the dilapidated western area of the village.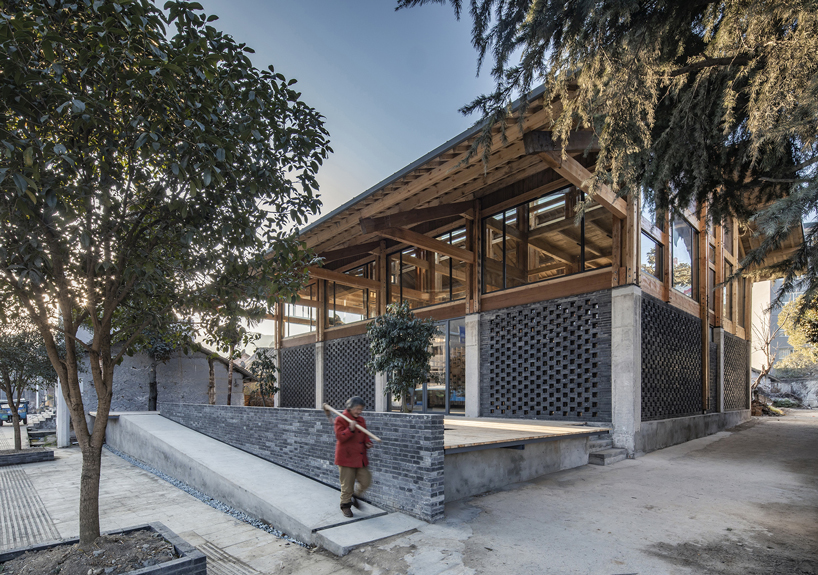 after on-site investigation, LUO studio concluded that the original concrete foundations were adequate to hold the new structure of the community center. the design team chose to erect a prefabricated timber structure on top of the existing foundations, which afforded a vastly reduced construction time and an architecture that blends into the context of wudang mountain area.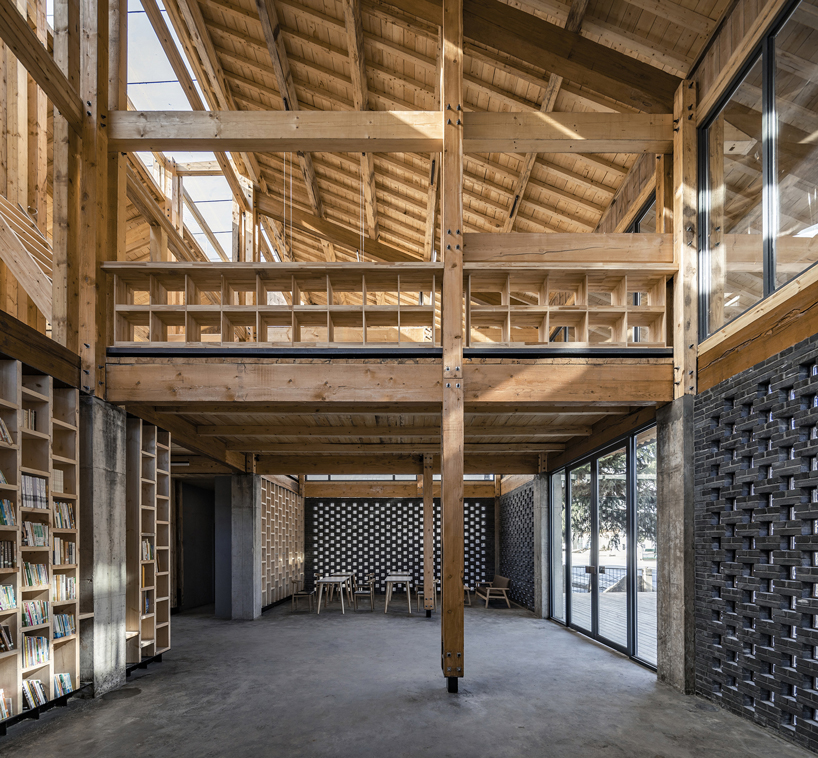 from the concrete floor to the timber rafters, the structure is exposed throughout the new community center. the contrasting materials perfectly blend together and offer an layered architecture. the first floor is mainly enclosed by masonry walls, which are characterized by an equal mix of grey bricks and glass bricks, ensuring a certain amount of daylight in the interior. on the second floor, large areas of french glass windows provide views to the outside and an abundance of natural light.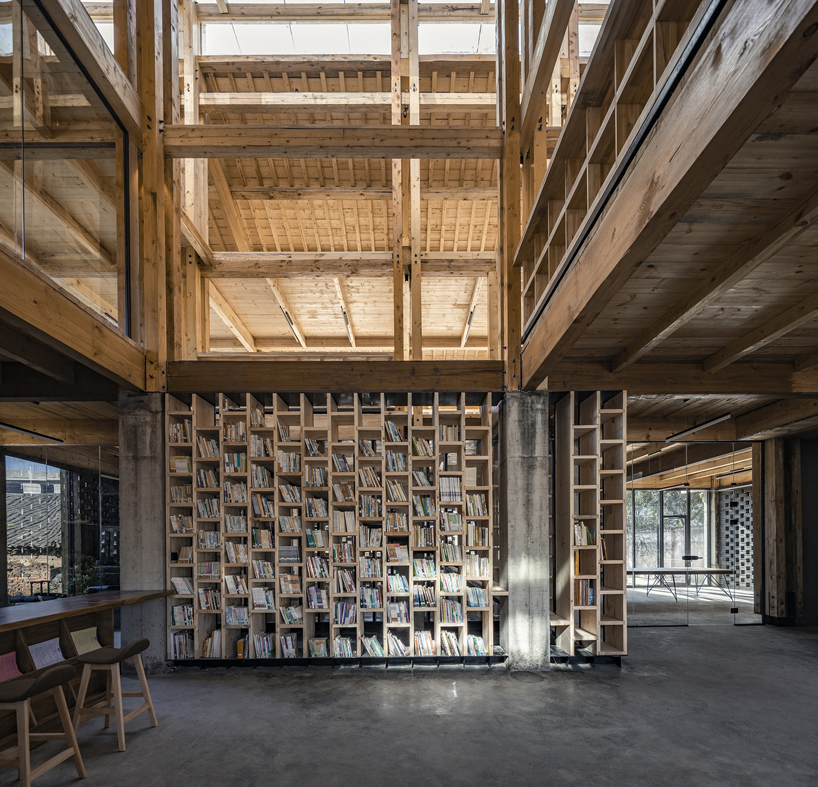 the central area (with a column spacing of 2m) marks out the north and south zones in the interior space. the north zone is an open public area, while the south zone serves for working and meetings. the central area between the north and south zones are relatively narrow, which accommodates a comfortable service space for vertical traffic and a washroom. in order to bring in ample natural light in the service hall, an opening was carved out on the floor slab of the second floor, which forms a hollow space and allows daylight to filter down. due to height limits, the mezzanine was mainly set up in the central area, used for storing files and items.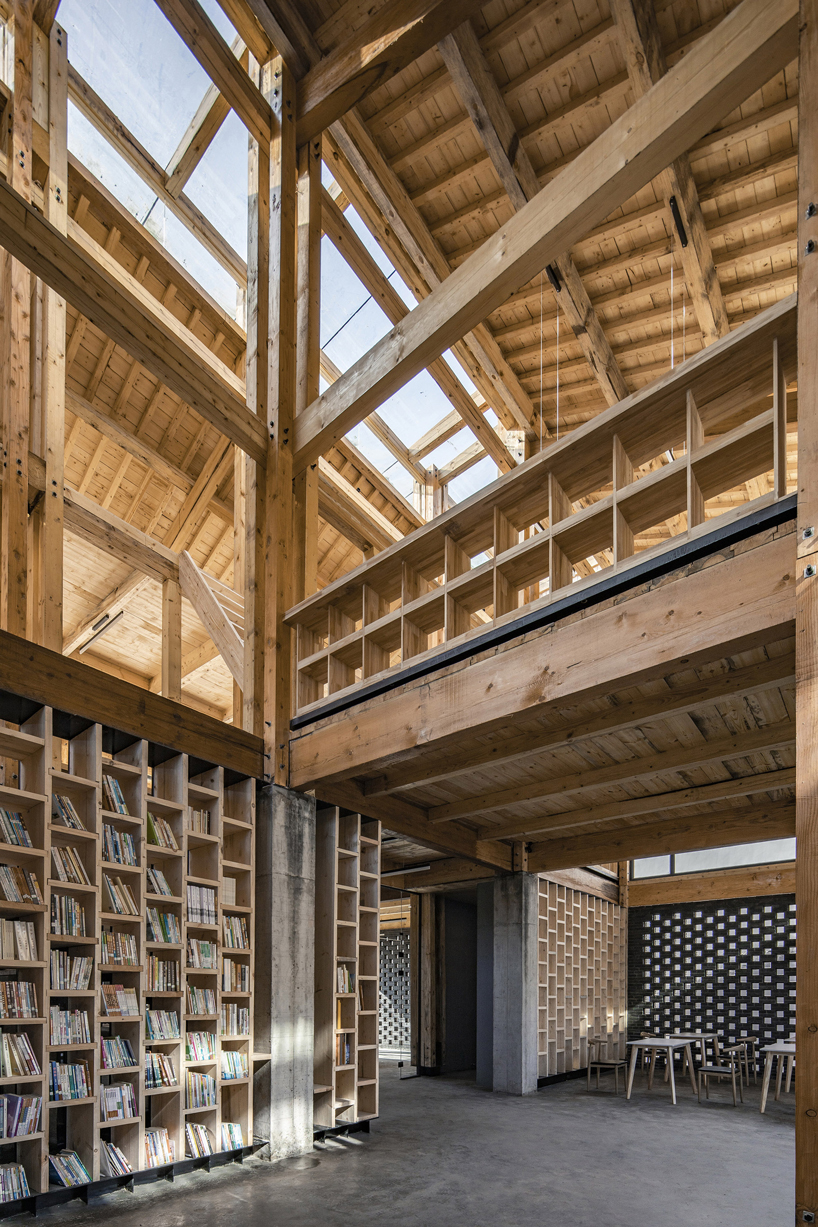 due to the required fast construction and development of the B&B zone, the new village office had to be built within two months, which was a great challenge to the designers and the construction team. to achieve this, three measures were taken. firstly, design and construction work started almost simultaneously and drawings were produced according to the construction steps, to ensure efficiency. the designers also stayed on site for duration to answer questions quickly, thereby improving the overall efficiency.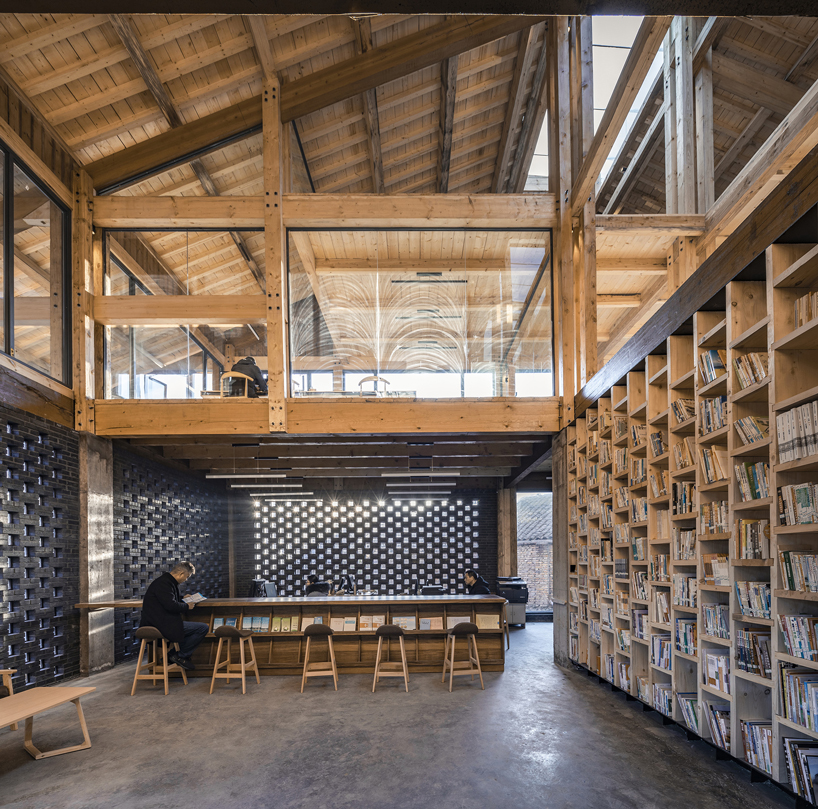 secondly, prefabrication allowed the on-site work to consist mainly of installation and assembly. thirdly, avoiding non-standardized parts as much as possible. even though the original concrete column grid was very irregular, various methods were adopted to reorganize the grid to standardize the structural members, doors and windows and other components for subsequent construction process. the specifications and arrangement of parts were carried out based on sizes of industrial profiles in order to reduce material consumption caused by cutting and segmentation.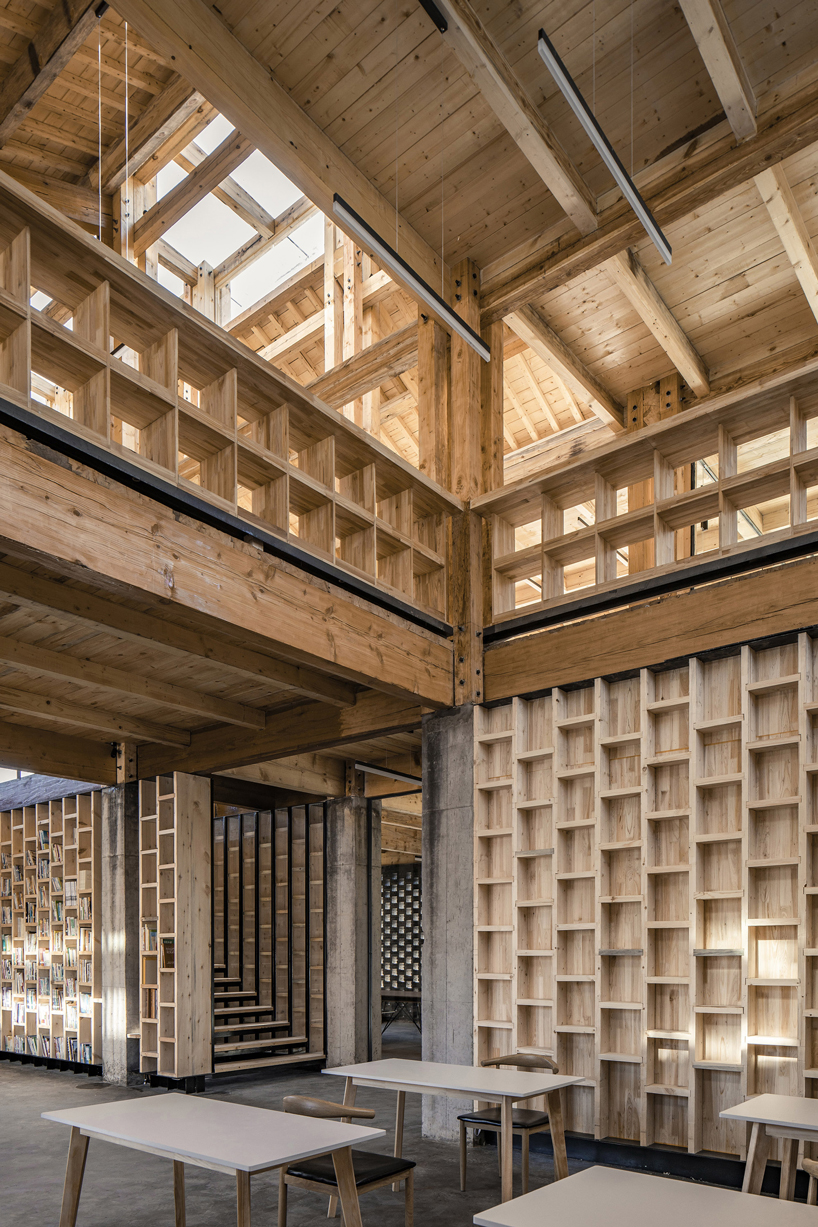 since the elderly are the majority of the village's population, a ramp was set at the main entrance area for their convenience. there is also an alley on the west side of the building, along which a long wooden bench is placed, which clings to the exposed concrete columns and the grey brick wall. villagers can sit on it and have a rest after busy hours. this area also serves for casual meetings and placing public notice boards.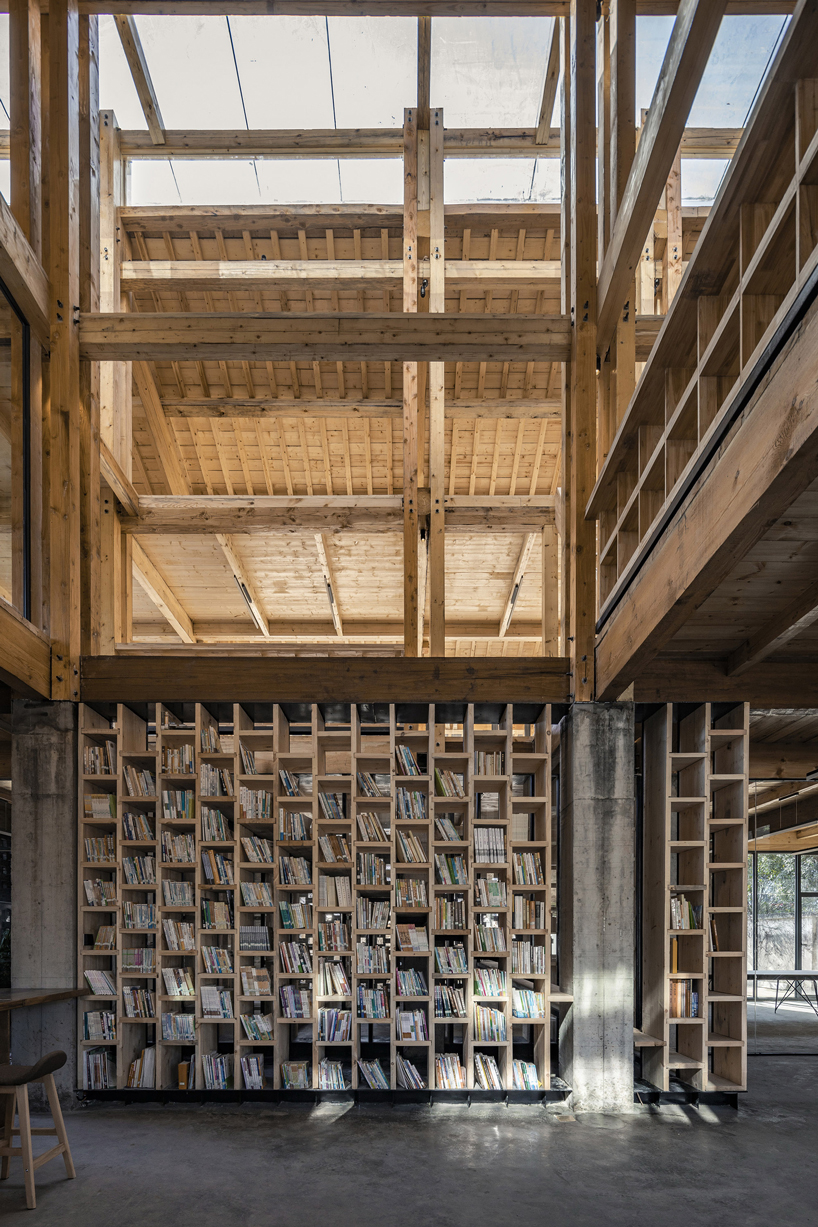 the interior spaces are based on the principle of sharing and openness, breaking with the introverted layout of conventional village committee offices. except for the conference area, the financial room and two added enclosed equipment rooms, all other spaces are open. within these open spaces, a lot of convenient seating, reading and communication areas were created.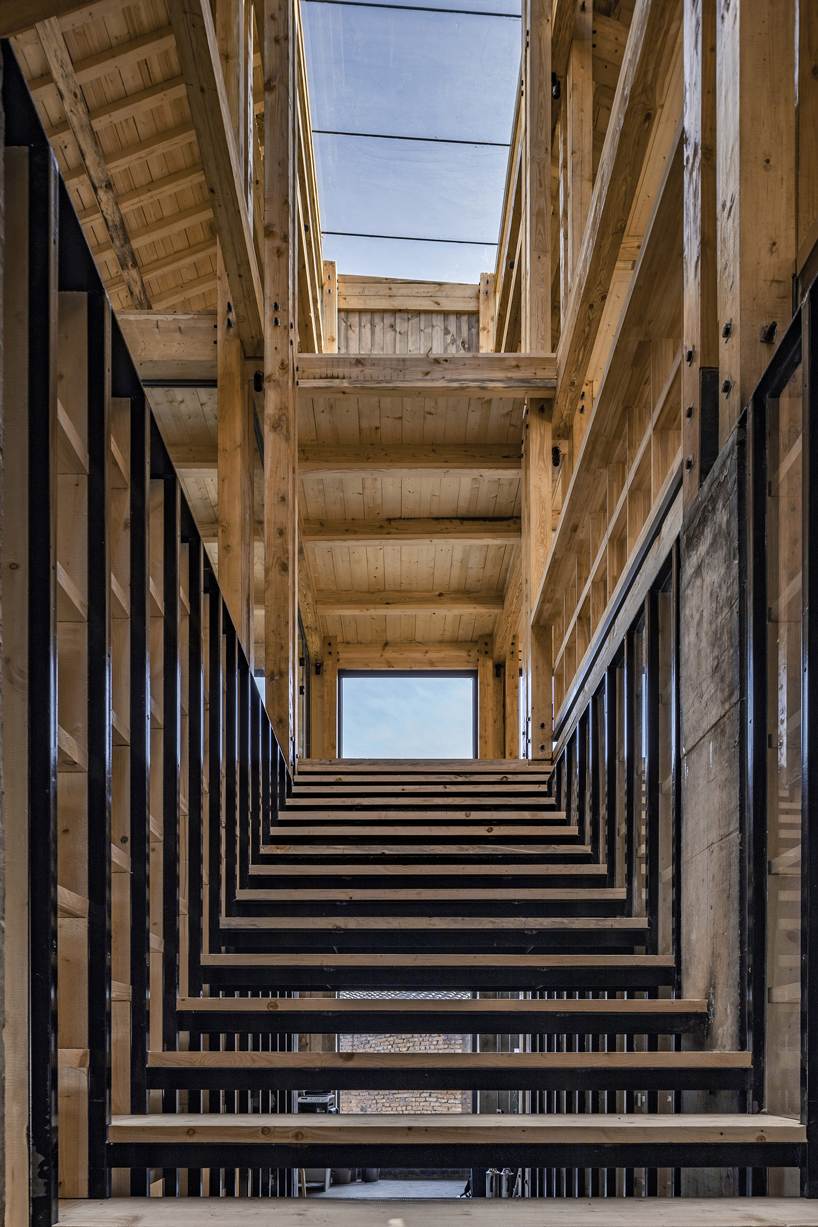 there are very few public buildings in the village, and resources are scarce. through this project, LUO studio hopes that the building can not only meet the working needs of the village committee but also provide villagers with a more open and shared environment where they can establish more intimate interpersonal and community relationships.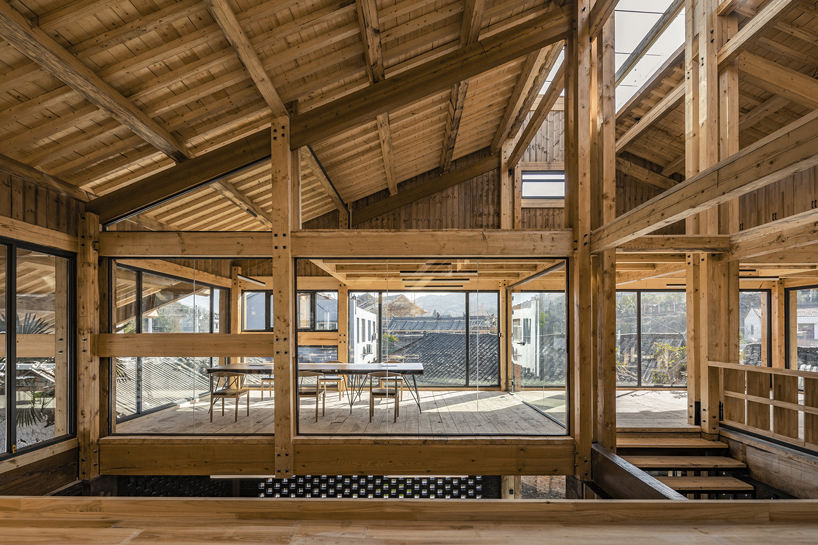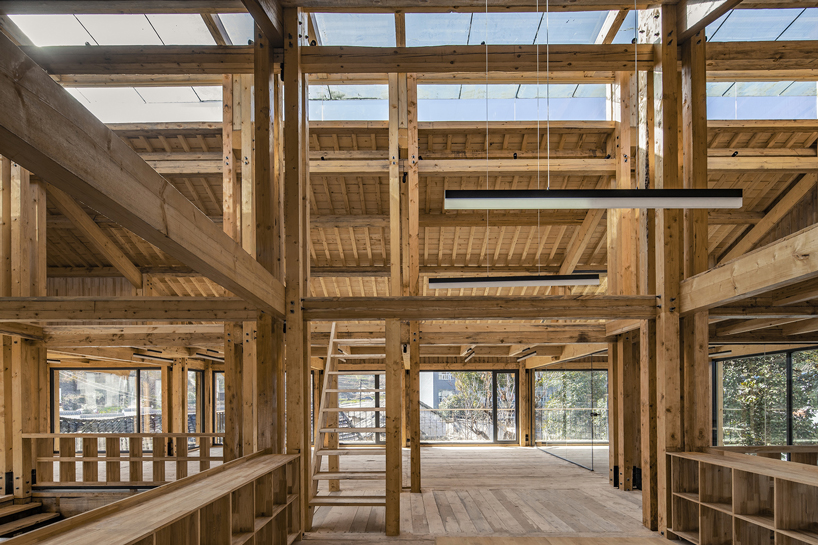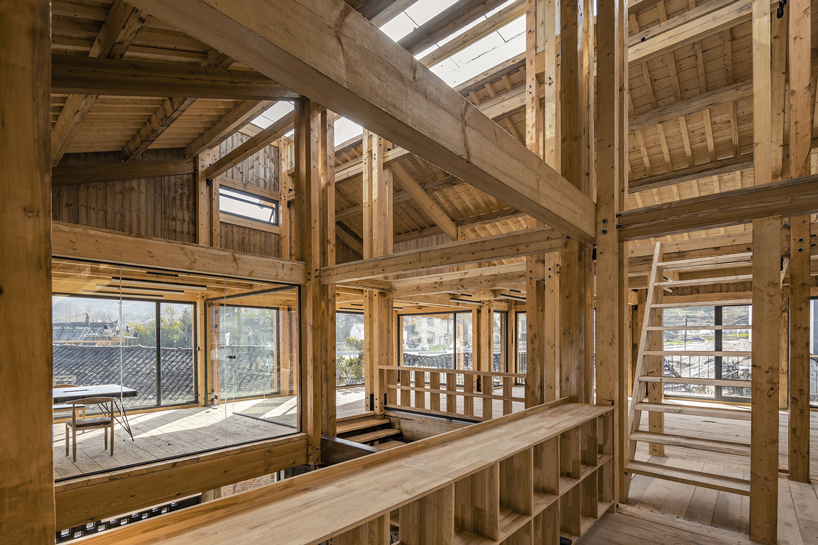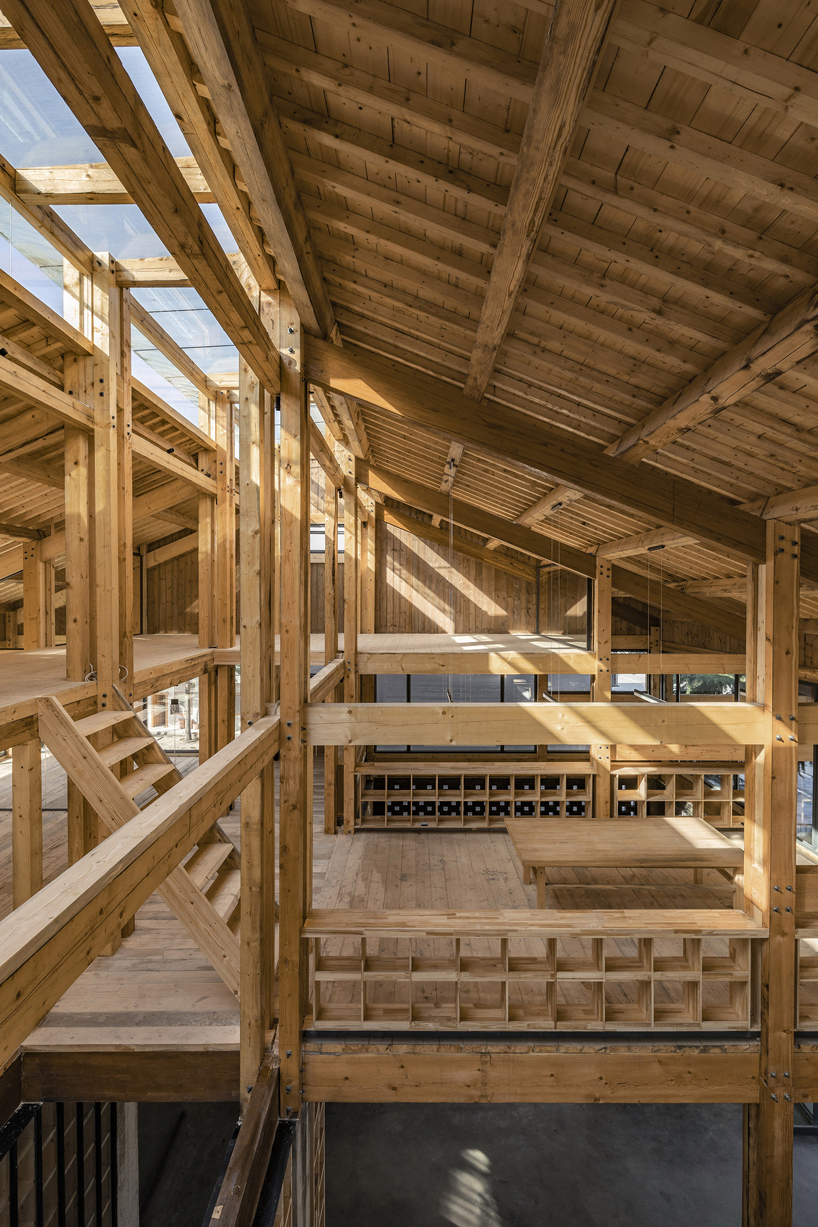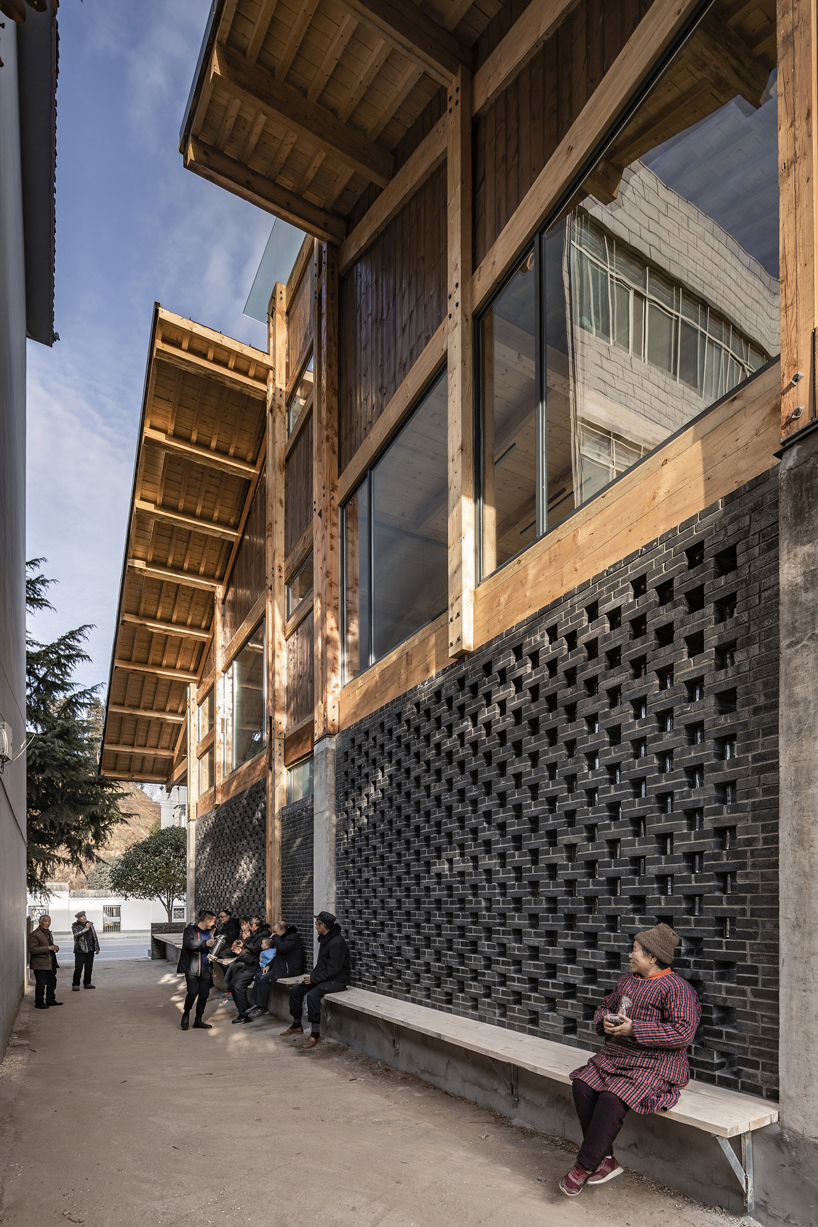 project info:
project name: party and public service center of yuanheguan village
location: yuanheguan village, wudang mountain tourism economic zone, danjiangkou, shiyan city, hubei province, china
design firm: LUO studio
designers (architecture, interior and landscape): luo yujie, wei wenjing
client: yuanheguan village committee
construction firm: hubei yufeng construction engineering co., ltd.
construction supervision: shiyan hongchao construction engineering supervision co., ltd.
area: 5876 ft2 (545.9 m2)
design time: october 5, 2019
start of construction: october 7, 2019
completion: december 6, 2019
photography: jin weiqi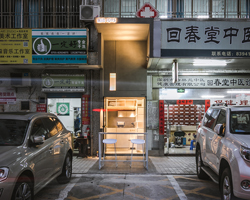 aug 13, 2020
aug 13, 2020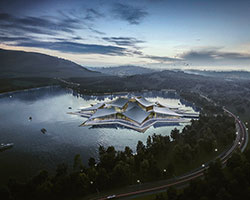 aug 11, 2020
aug 11, 2020
aug 11, 2020
aug 11, 2020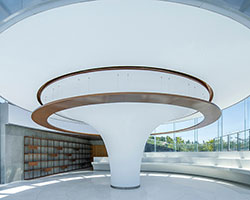 aug 11, 2020
aug 11, 2020
aug 10, 2020
aug 10, 2020
aug 10, 2020
aug 10, 2020
sep 12, 2019
sep 12, 2019
jan 09, 2019
jan 09, 2019
nov 20, 2018
nov 20, 2018
jul 30, 2020
jul 30, 2020
jul 27, 2020
jul 27, 2020
jul 26, 2020
jul 26, 2020
a diverse digital database that acts as a valuable guide in gaining insight and information about a product directly from the manufacturer, and serves as a rich reference point in developing a project or scheme.