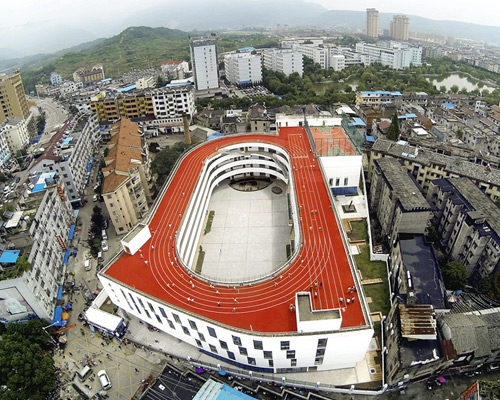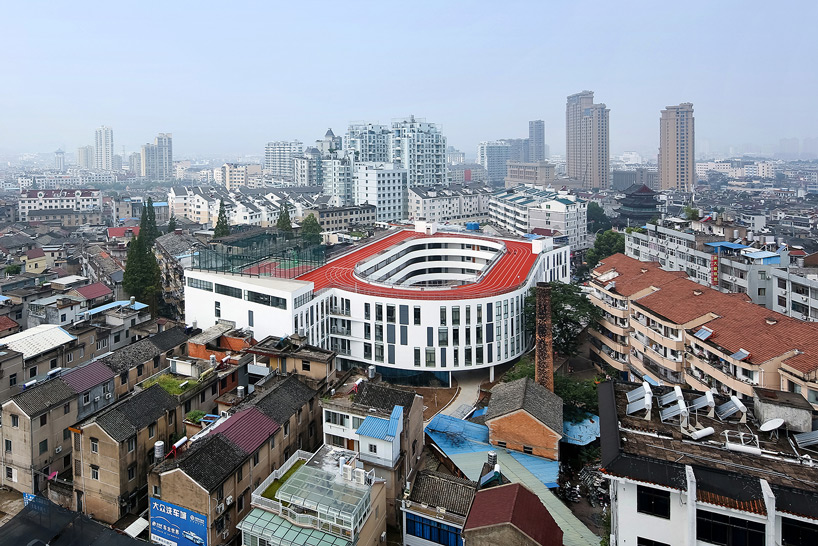 sep 29, 2014
LYCS architecture shapes primary school in china with rooftop running track
LYCS architecture shapes primary school in china with rooftop running track
photo by shengliang su
all images courtesy of LYCS architecture
as a display for how roof levels can offer added functionality in the built environment, LYCS architecture has designed the tiantai no 2 primary school based on the form of a 200-meter running track. the strategy responds to issues of land scarcity prevalent in this old-city zone in china, and similarly exist in many urban areas worldwide. the scheme allows for the sport and playground space necessary in contemporary educational institutions, while keeping the massing's site coverage relatively low (41%) for reduced density and usable outdoor space on the ground plane.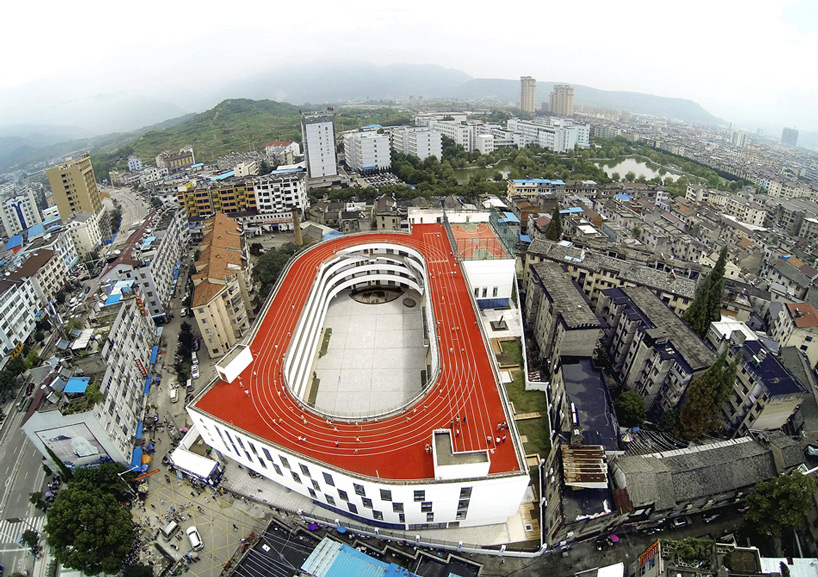 the 200 meter running track fits into a dense urban area in tiantai, china
photo by yu xu
the four-story building's overall shape follows the oval-course of the rooftop track, and offers approximately 3000 square meters of outdoor usable area on the ground plane. included in this is a large inner courtyard which serves as a central gathering space for the entire student, teacher, and administrative community. additionally, the structure is rotated 15 degrees to create external garden and parking areas, which link to the interior of the site through three access points.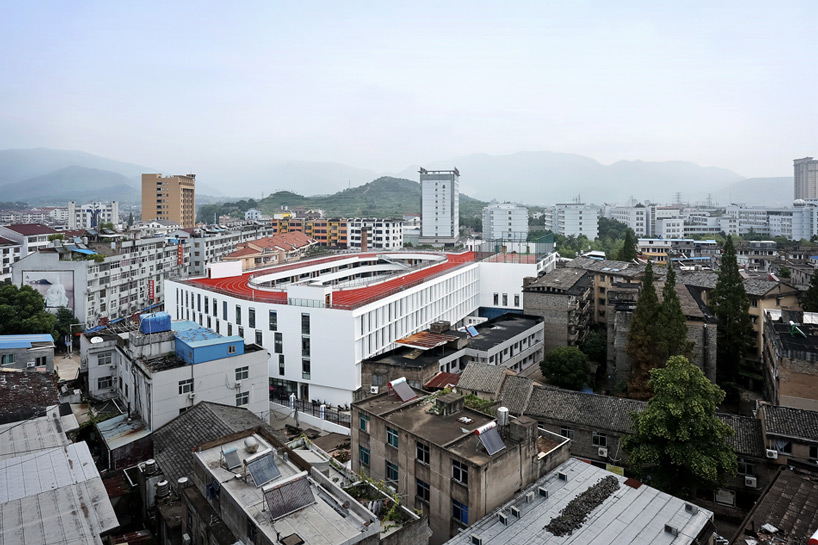 in response to issues of land scarcity, the scheme displays how roof levels can offer added functionality
photo by shengliang su
placing a track and basketball court on the building's roof posed particular functional complications. in response, the sport area is surrounded by a three-layer guardrail, to ensure the safety of students during activity. the barrier combines an outer 1.8 meter high tempered glass wall with an inner 1.2 meter high stainless steel rail, which are separated by a 50 cm wide green belt. additionally, to reduce noise and movement to the classrooms below, a double-layer structure is utilized below the running surface, which includes spring cushions placed at 50 cm x 50 cm intervals.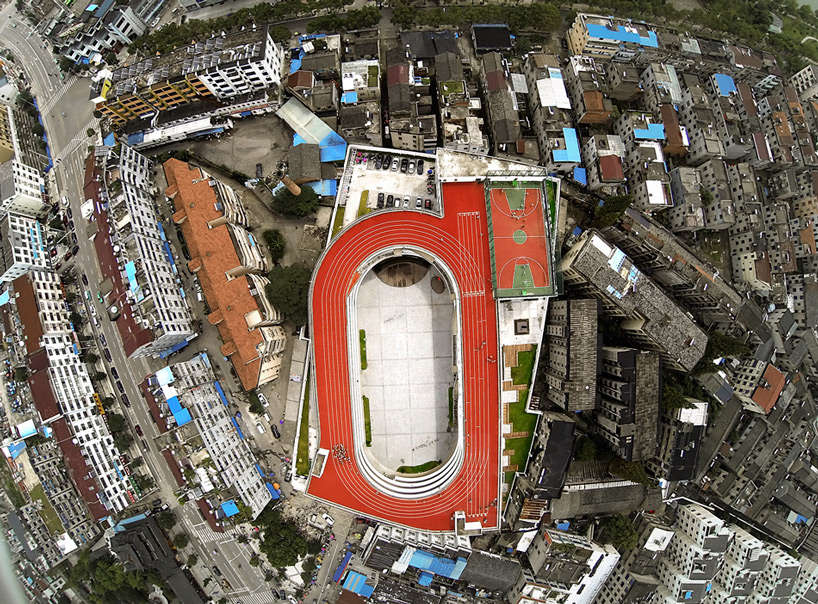 the building covers 41% of the site, allowing for roughly 3000 sqm of usable outdoor area on the ground plane
photo by yu xu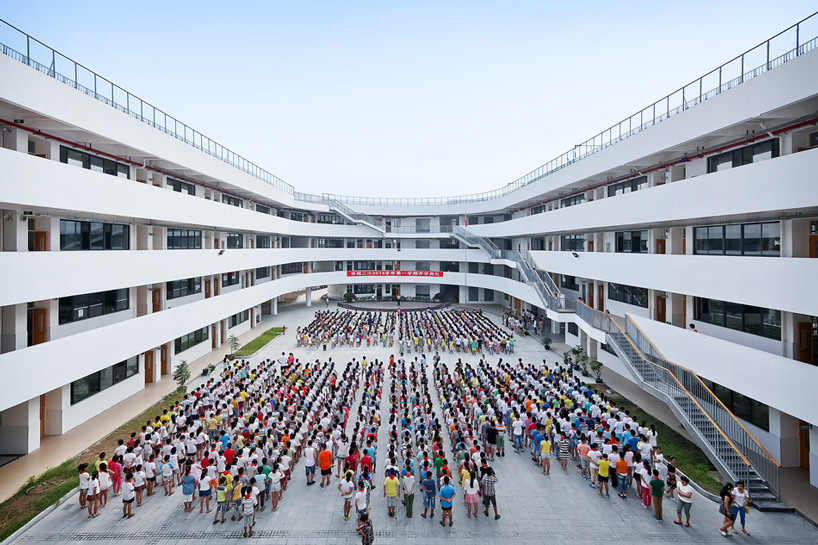 an oval-shaped inner courtyard provides a sheltered gathering space for the entire school
photo by shengliang su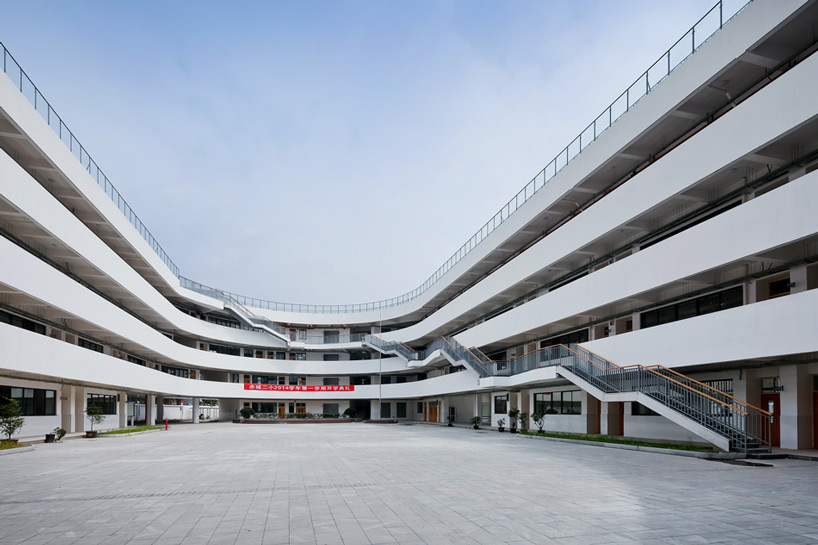 photo by shengliang su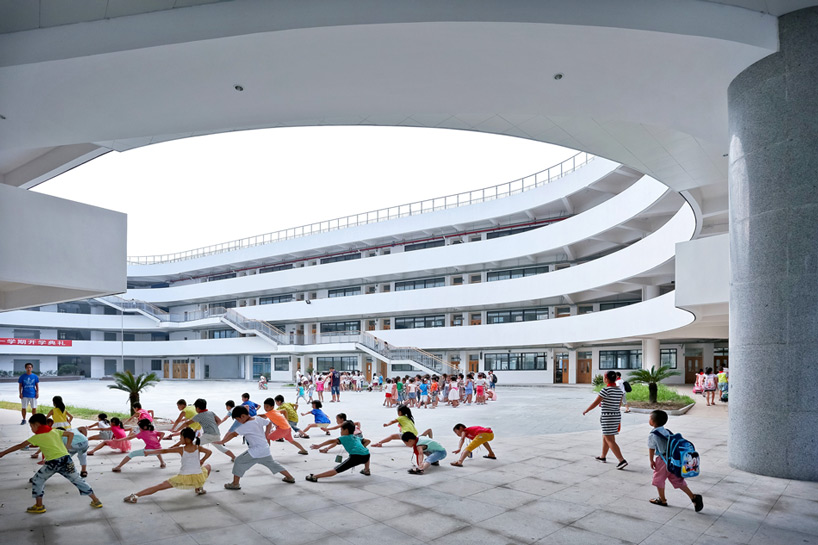 exterior corridors surround the central courtyard on each of the four levels
photo by shengliang su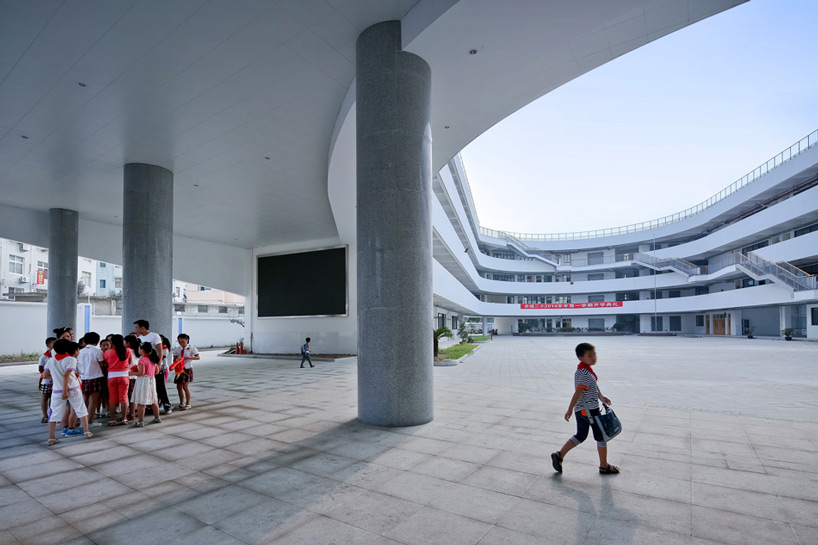 the inner and outer areas of the site are linked by three different access points
photo by shengliang su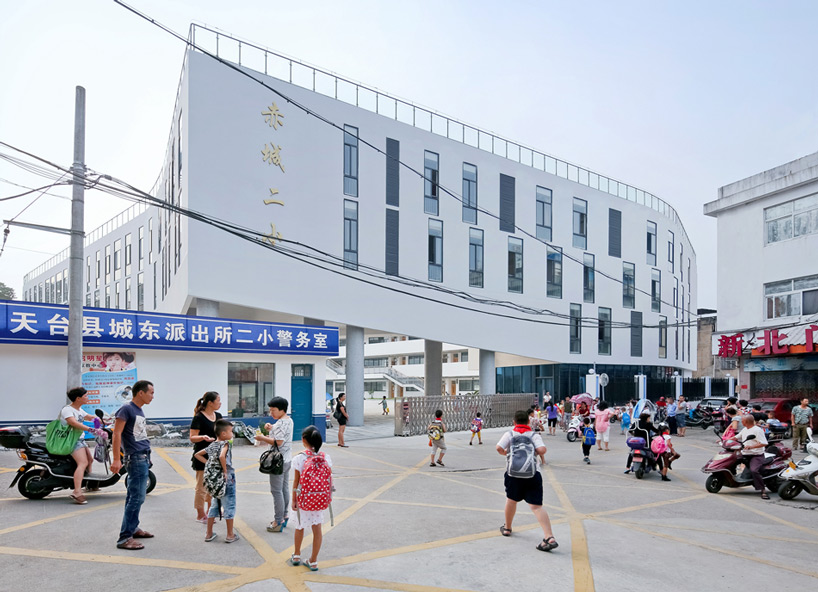 photo by shengliang su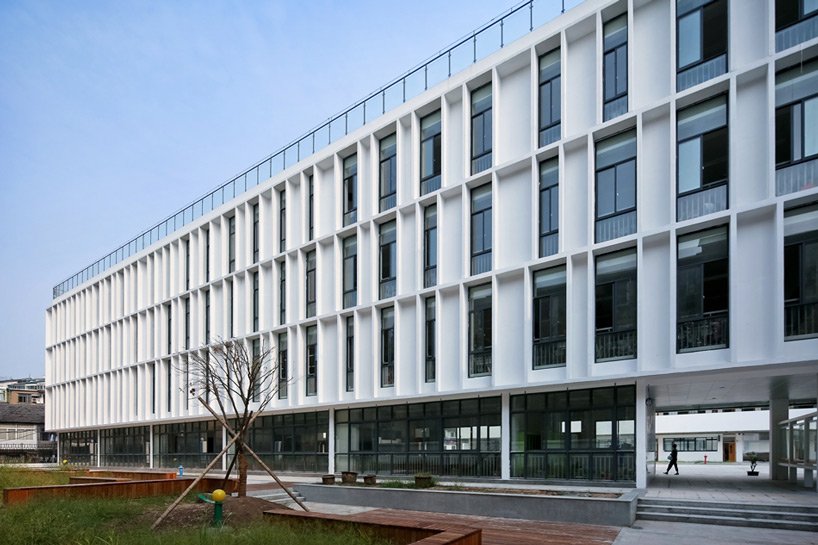 the façades feature alternating bands of opaque and glass panels
photo by shengliang su
project info:
location: tiantai, zhejiang, china
dates: design 2012, construction 2013-2014
size: 10,190.36 sqm
architecture design: LYCS architecture
team: hao ruan, yuan zhan, gary he, shanliang jin, lina chen
architect of record: zhejiang university urban research & design institute
photography: shengliang su, yu xu
aug 17, 2017
aug 17, 2017
aug 12, 2017
aug 12, 2017
aug 10, 2017
aug 10, 2017
jul 26, 2017
jul 26, 2017
jul 26, 2017
jul 26, 2017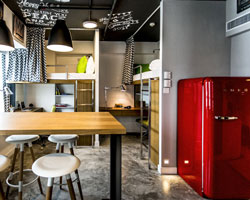 sep 23, 2015
sep 23, 2015
aug 09, 2017
aug 09, 2017
aug 07, 2017
aug 07, 2017