architecture studio m2.senos has designed a public restroom facility for a cemetery in ilhavo, portugal, characterized by its bold and abstract geometry. the design brief called for a renovation of the existing building utilizing a thoughtful design which would adapt to its context within the cemetery.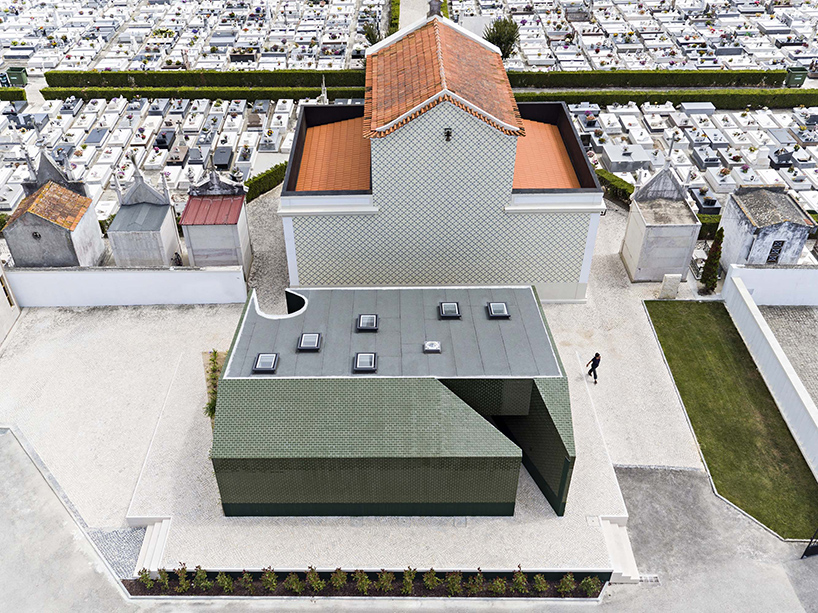 the building has several skylights which fill the building with light
all images © nelson garrido
the pre-existing building was characterized by its large scale which made it appear out of context. as a result, the architects chose to minimize the size of the building and to create an 'abstract object' that seems to blend with the tombstones of the cemetery. the new design — photographed by nelson garrido — seems to lack any information associated with a building: it has no doors, no windows, no shed, and no porch.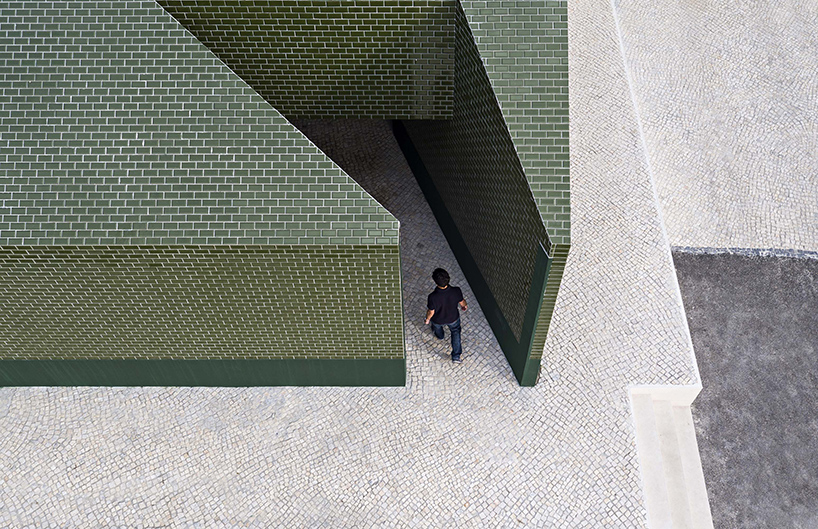 the unassuming entrances are created by voids in the mass
m2.senos wrapped the entirety of the building in a green ceramic tile coating, alluding to both natural elements and the nearby church. the passive design approach ensures natural ventilation, facilitated by the north-south orientation. all the interiors are white and enjoy natural illumination through the use of skylights.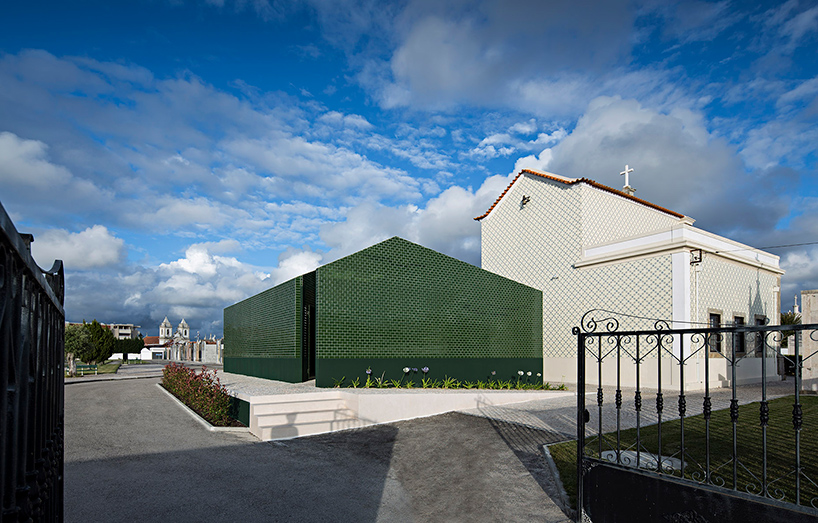 the green tile alludes to the nearby church and greenery

the new design adapts carefully to its context

the green ceramic tiles wrap around the entire building

the abstract geometry of the building adds a modern element to the cemetery

the gentle sloping building has a subtle presence on the lot

the architects reduced the scale of the previous building

the white interiors create a brightly lit space

the architects used bold shapes and color to define the building

the geometry of the building seems to adapt to the site
Save
Save
oct 31, 2017
oct 31, 2017
oct 12, 2017
oct 12, 2017
oct 05, 2017
oct 05, 2017
sep 11, 2017
sep 11, 2017
aug 25, 2017
aug 25, 2017
aug 22, 2017
aug 22, 2017
jul 30, 2017
jul 30, 2017
may 31, 2017
may 31, 2017
apr 21, 2017
apr 21, 2017