jun 04, 2014
MAD presents nanjing zendai himalayas center at venice biennale
MAD architects presents nanjing zendai himalayas center at venice biennale
all images courtesy MAD architects

for an exhibition at the venice architecture biennale 2014, MAD architects presents their latest project, the 'nanjing zendai himalayas center.' the metropolis-scaled plan includes an overall building area of 560,000 sqm, and is envisioned within the traditional chinese ethos of 'shanshui': an achieved spiritual harmony between nature and humanity. this theme is carried out by creating unified and contemplative spaces that relate closely with the environment, while also meeting the material needs of current day urban living. currently under construction, the complex is estimated to be completed in 2017.
the towers are characterized by undulating vertical shading fins
the complex's towers and waterways mimic the surrounding mountains and meandering rivers, which are an essential part of chinese aesthetic philosophy. the high-rise structures, located at the edge of the site, are characterized by vertical shading fins and permeable glass screens composed in a visually flowing form, reminiscent of waterfalls. this enclosure system creates interior spaces with plentiful light and ventilation, producing a subtle and calming environment. additionally, ponds, waterfalls, brooks, and pools connect the buildings with the landscape both visually and functionally, serving to collect and recycle rainwater. 
the site is unified by a network of waterways which meander between the buildings
the site is composed of six zones, two of which are linked by a vertical public plaza. curving pathways weave through the commercial complexes, which provide access from the busy ground level to the elevated park, where citizens can wander between buildings and gardens.
the metropolis-scaled plan includes an overall building area of 560,000 sqm
a village-like community of low buildings is situated at the center of the site. footbridges provide circulation throughout this zone, and are complemented by artificial hills and flowing water, creating an intimate experience at the heart of the project. clean construction materials, such as concrete, help to further create a sense of simplicity.
the project seeks to create a spiritual harmony between nature and humanity
the scheme unites large scale architecture forms with tranquil and contemplative gardens
project info:
project location: nanjing, china
type: commercial, office, residential, hotel
status: 2012-2017, under construction
site area: 93,595 sqm
building area: above ground 383,307 sqm; below ground 181,562 sqm
building height: 120 m
floor area ratio: 4.06
client: jiangsu zendai commercial culture development co., ltd
associate engineers: ccdi group; nanjing kingdom architecture design co., ltd
commercial consultant: boyi architecture design studio
facade consultant: konstruct west partners
landscape architect: earth asia design group (eadg)
transport consultant: sinclair knight merz (shanghai) co., ltd
bim: ccdi group
lighting consultant: leox design partnership
hotel interior design: steve leung designers ltd.
directors in charge: ma yansong, dang qun, yosuke hayano
core design team: kin li, zhao wei, andrea d'antrassi, liu huiying, wu kaicong, tiffany dahlen, achille tortini, zhu jinglu, zhang lu, victor shang-jen tung, seow kek leong, matteo vergano, wang deyuan, wing lung peng, kang mu-jung, lucy dawei peng, wang tao, benjamin scott lepley, william lewis
jul 22, 2017
jul 22, 2017
jul 19, 2017
jul 19, 2017
jul 19, 2017
jul 19, 2017
jul 18, 2017
jul 18, 2017
jun 13, 2017
jun 13, 2017
jun 08, 2017
jun 08, 2017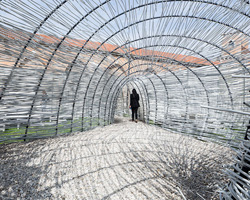 nov 19, 2014
nov 19, 2014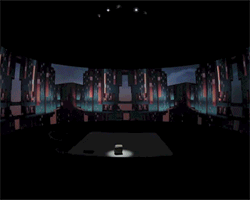 nov 17, 2014
nov 17, 2014
oct 15, 2014
oct 15, 2014