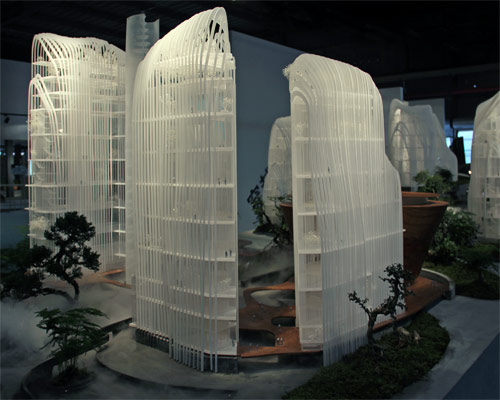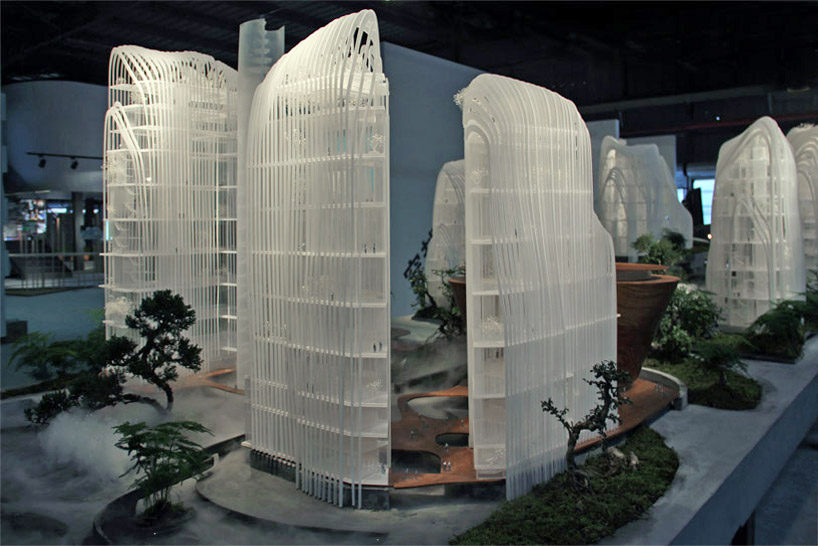 dec 08, 2013
MAD architects present a new urban scheme for nanjing
MAD architects present a new urban scheme for nanjing
image © designboom
chinese practice MAD architects explore a new relationship between the dense urban environments quickly dominating many landscapes around the world and untouched nature in 'shanshui experiment complex', an exhibition presented in the border warehouse of bi-city biennale of urbanism\architecture 2013 in shenzhen. based on their newest project, the 'nanjing zendai thumb plaza' slated for completion in 2017, the architecture/art installation presents nanjing as a fabric where contemporary built structures weave together with pockets of nature allowing citizens to cross blurred thresholds within their daily commutes, re-imagining and re-defining the boundary between nature and the urban space with this city development.
see designboom's conversation with ma yasong in beijing 2012, where he introduced his initial ideas about 'shan shui city' here.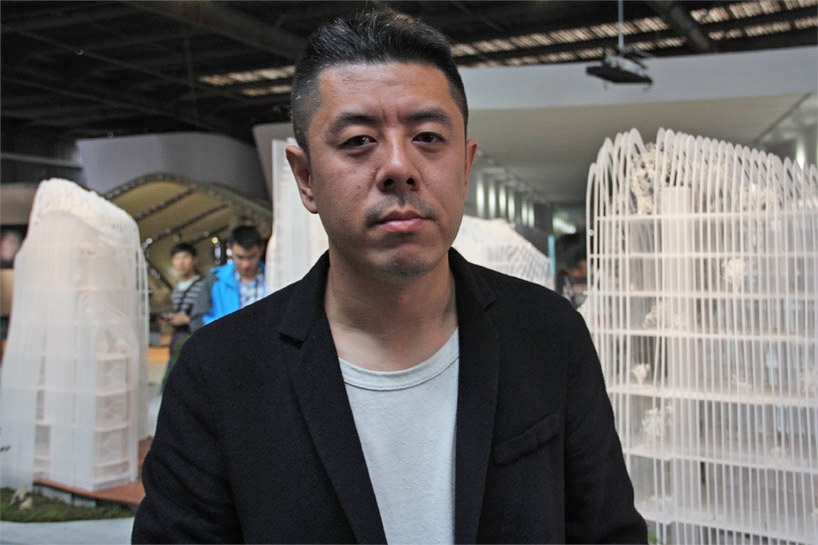 ma yansong of MAD architects
portrait © designboom
the installation approaches issues related to green open space throughout the ground level of nanjing, where the natural and man-made landscape cross over with each other, in relation to both indoor and outdoor dimensions. visitors to the installation will experience the feeling of walking in nature, with a series of buildings rising out of the fog.

general view of 'nanjing zendai thumb plaza'
image courtesy of MAD architects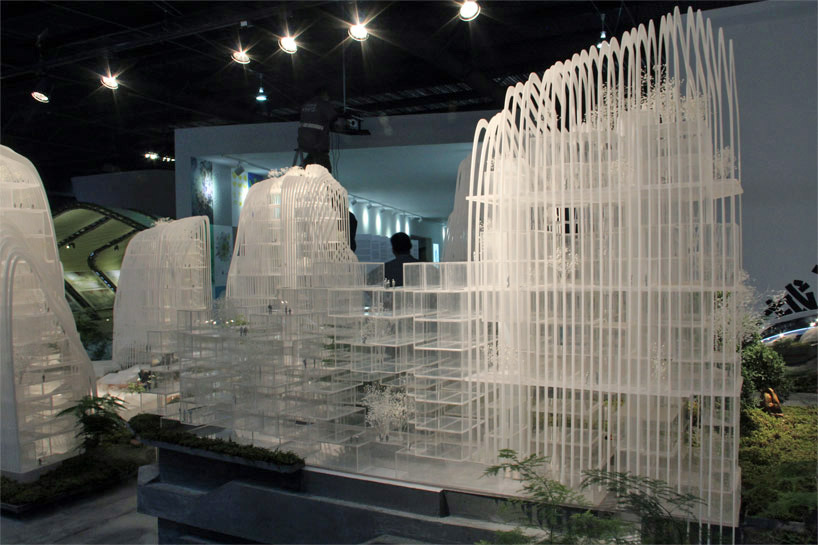 installation view of the scheme
image © designboom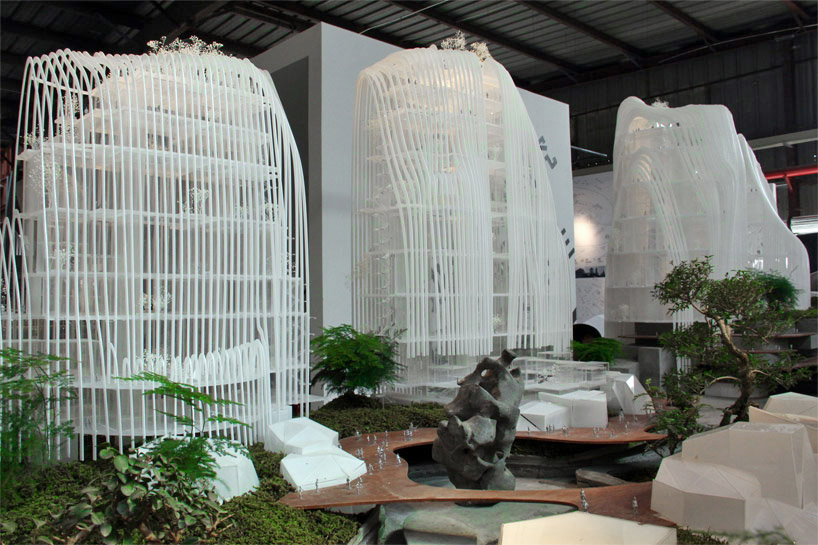 structures are embedded within pockets of nature, giving people a variety of experiences within a city
image © designboom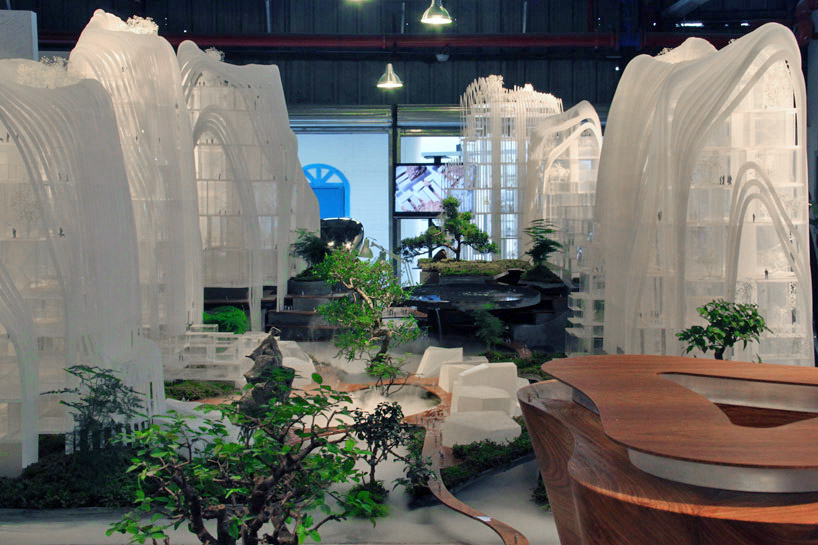 the plan approaches issues related to green space
image © designboom

the installation sees the creation of an energetic public space at the heart of the development
image courtesy of MAD architects

up close of the mountain-like towers
image courtesy of MAD architects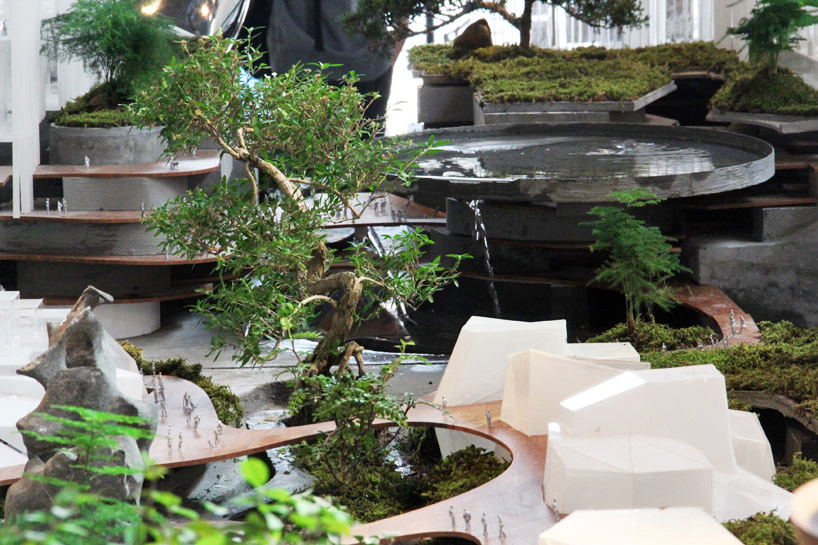 detail view of the organization of green areas
image © designboom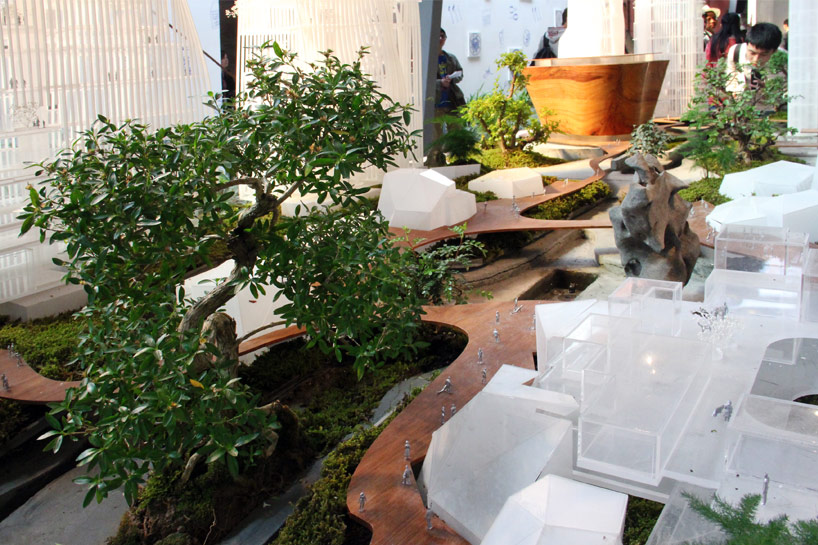 view of the curving pathways
image © designboom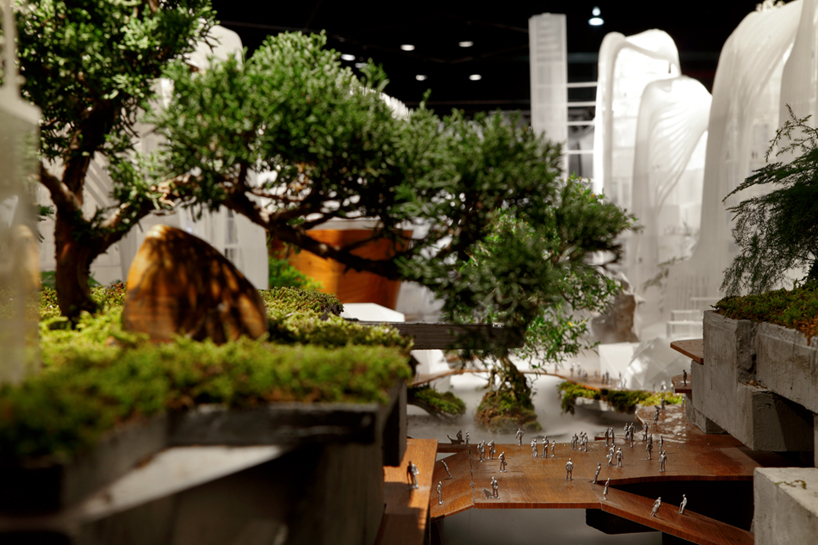 image courtesy of MAD architects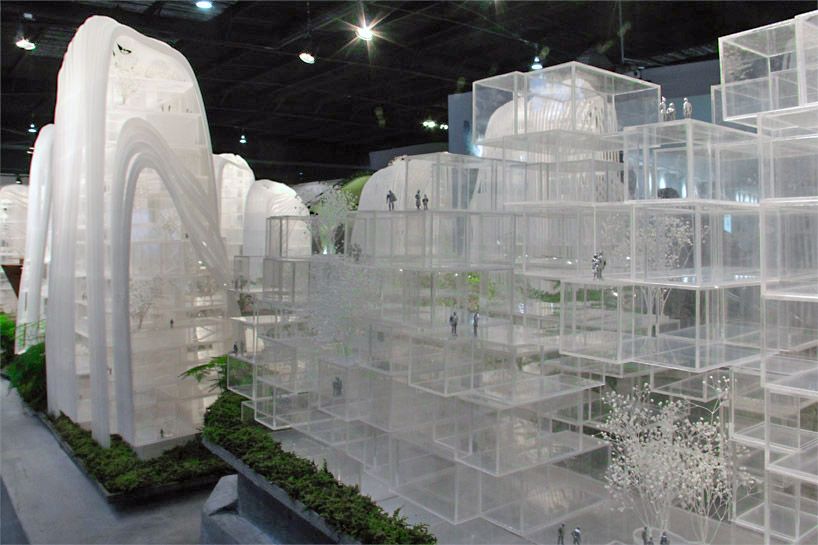 the complex is a representation of mountains and water
image © designboom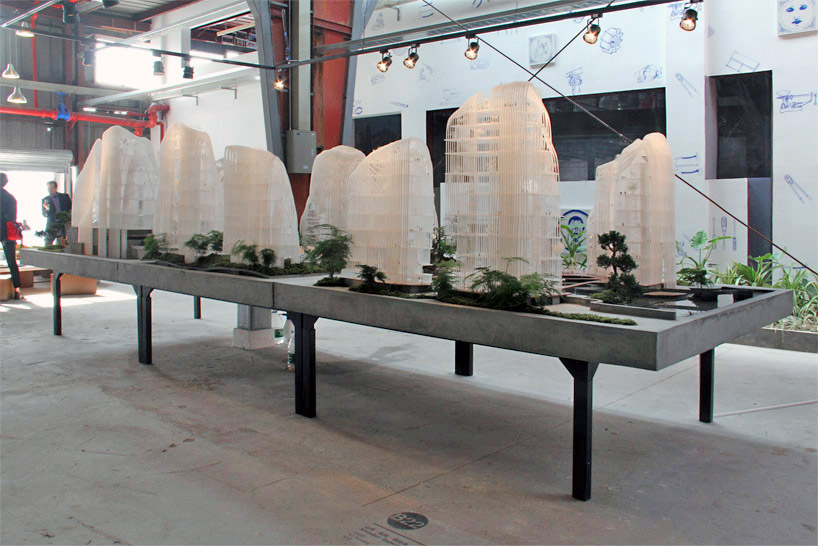 physical model of 'shanshui experiement complex' at the bi-city biennale of urbanism\architecture 2013 in shenzhen
image © designboom


ma yansong explains the ideas behind the 'nanjing zendai thumb plaza'
video © designboom
jul 18, 2017
jul 18, 2017
jun 13, 2017
jun 13, 2017
jun 08, 2017
jun 08, 2017
feb 01, 2014
feb 01, 2014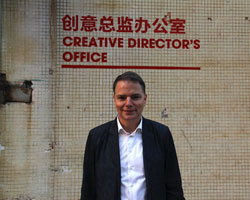 jan 23, 2014
jan 23, 2014
jan 18, 2014
jan 18, 2014