during milan design week 2017, MAD architects presented plans to transform a series of dilapidated railyards into 'productive social landscapes'. named scali milano, the project sees five international firms — including stefano boeri architetti, mecanoo, EMBT, and cino zucchi architetti — develop proposals for eight sites around milan. the different responses seek to establish a harmony between milan's population, the larger metropolitan region, and the natural environment.
at the opening of the exhibition, designboom spoke with founder and principal partner of MAD architects, ma yansong, who explained his firm's proposals in more detail.

'scalo farini and valtellina' is situated in northwestern milan
headed by FS sistemi urbani and the municipality of milan, scali milano is an in-depth research project that intends to stimulate debate about the future of milan's urban fabric. for its proposal, titled 'historical future: milan reborn', MAD architects posits that the city's underused plots become interconnected micro-systems conforming to five spatial concepts: 'city of connections', 'city of green', 'city of living', 'city of culture', and 'city of resources'.

the proposed development is organized around an existing industrial building
the scheme transforms the city's railyards, which have been in varying states of disuse since the last century, with a series of architectural 'layers' that help integrate the new structures within the existing urban environment. MAD's masterplan both addresses and celebrates milan's population growth as the city continues to densify, through the introduction of additional mass transit infrastructure, affordable housing typologies, and sustainable mixed-use development.

two mixed-use towers rise from a shared plinth
situated in northwestern milan, 'scalo farini and valtellina' has the largest total land area of the railyards — 618,733 square meters. this scale, and its convenient location in relation to public transport, means that it offers the potential to form a new central business district. the site is organized as a topographic civic landscape with a gradient of housing typologies situated around its boundary, designed to reactivate the site as an organic community that reconciles the congestion of the inner city with the tranquility of a rural environment.

an aerial view of the planned regeneration
at the center of the site, three 'villages' have been set into the landscape around a repurposed freight warehouse. this structure, which houses a mixture of civic resources, seeks to unify the proposal's scales and programs. social housing developments, which emulate traditional italian courtyard residences, sit in dialogue with two contoured, mixed-use towers that rise from a plinth next to the porta garibaldi railway station.

'scalo porta genova' is located in southwestern milan, next to the naviglio grande canal
located in southwestern milan near the naviglio grande canal, 'scalo porta genova' includes pavilions for events, performances, and markets that encourage social interaction. the proposal expands upon the area's existing role as a hub for arts and culture, renewing its relationship with the demands of commerce at an international scale.

the site includes pavilions for events, performances, and markets
designboom (DB): could you start by outlining the basic principles and the strategy behind the two masterplans?
ma yansong (MY): our project is called 'historical future'. 'historical future' is my impression of the city of milan. there is a lot of cultural heritage, but, at the same time, the whole project is talking about how the industrial heritage can transfer into the future. I think that history has to be continued into the future.

the proposal expands upon the area's existing role as a hub for arts and culture
DB: can you talk us through your plans for the first site, 'scalo farini and valtellina'?
MY: right now you have this very big industrial storage building. however, we kept the structure so people can keep the memory, they will know that this used to be a train station. in 100 years, the train could be a very historical thing! at the same time, we inserted some new clusters, which we call 'villages' — these are very human-scale and appear more like a market, inter-wrapped with the buildings. then we put other buildings at the boundary of the site, to blend into the urban fabric and work with the surrounding scale. at the corner, we put these two high-rise structures. we don't want to make high-rises that are very powerful and functional thing — we want them to look like art pieces. so you see the curvature, and you feel a sense of nature. from the distance, you will see this landmark, and know that this is the gateway to the park. however, it is not an empty green park, but rather a place with a lot of urban activities, with markets, and pieces of public art.

art pavilions are introduced alongside recreational facilities
DB: have you applied this same concept for 'scalo porta genova'?
MY: this site is different, because you have a different context, but the concept is the same. obviously there are new buildings, but the roofs and the scale of the structure blend into the site very well. we put the new buildings along the existing railway tracks, and in between, we include other space for shops, cafés, and urban markets. all together, it is a very very big area — a combination of dense and open spaces. you can call this a 'future urban village', because the scale and the form is very traditional, but at the same time it is very new.

scali milano sees five international firms develop proposals for eight sites around milan
DB: the masterplan is very diverse in terms of the scale of the buildings. how important is that in making a new urban environment?
MY: we are architects, but obviously for this project the challenge was creating a masterplan. I don't think for this large area we should apply a certain style, we needed to keep it very open with a lot of possibilities. on the other hand, I don't want to say you can do anything. I 100% think that for a city with a long history you should consider how to use these industrial buildings as a part of the new culture. I think these two projects have a very strong character already, but at the same time they are not fixed. for 'scalo farini and valtellina' you see a very organic, big tower, the existing industrial buildings, and a very traditional village. you don't believe that it all belongs to one designer, or one fixed style.

ma yansong, founder and principal partner of MAD architects
DB: your work always seeks to introduce a sense of nature within urban environments. was that a challenge for this project?
MY: talking about nature as a physical element is not enough. I think talking about nature as an experience is more important. we have parks already, and there are more parks in milan than beijing! for these two areas, you don't see a clear separation between building and nature — they all blend into each other. I really like the word 'village'. in old times, the village was a low dense living experience, but more importantly, those people lived in nature, and around nature — they appreciated the natural experience. the tree in their courtyard was not just greenery, but a symbol of life. the key on an emotional level is how to make the artificial buildings become part of the natural experience. so we changed the building to create an experience, not just a building surrounded by a lot of greenery.

a scale model on display during the 'scali milano' exhibition

the project was explained with a number of renderings, models, and drawings

the event was attended by a large number of both citizens and visitors

the display was shown at porta genova during milan design week
project info:
name: historical future: milan reborn
exhibition location: fondo corsa passerella biki, porta genova
exhibition date: april 4-9, 2017
typology: masterplan
total railyard area: 1,247,605 sqm
directors: ma yansong, dang qun, yosuke hayano
associate partner in charge: andrea d'antrassi
team: he wei, helen liu, marco gastoldi, dmitry seregin, felix amiss, shu sai, edoardo nieri, huang yaojun, jacques maria brandt, ares andrea martorelli 
Save
Save
Save
Save
Save
Save
Save
Save
Save
Save
Save
Save
Save
Save
Save
Save
Save
Save
Save
Save
Save
oct 15, 2017
oct 15, 2017
oct 04, 2017
oct 04, 2017
oct 01, 2017
oct 01, 2017
sep 26, 2017
sep 26, 2017
sep 05, 2017
sep 05, 2017
aug 29, 2017
aug 29, 2017
sep 26, 2017
sep 26, 2017
sep 20, 2017
sep 20, 2017
sep 08, 2017
sep 08, 2017
jul 18, 2017
jul 18, 2017
jun 13, 2017
jun 13, 2017
jun 08, 2017
jun 08, 2017
oct 23, 2017
oct 23, 2017
jul 23, 2017
jul 23, 2017
jun 11, 2017
jun 11, 2017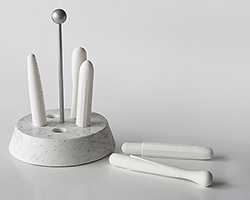 jun 07, 2017
jun 07, 2017
jun 02, 2017
jun 02, 2017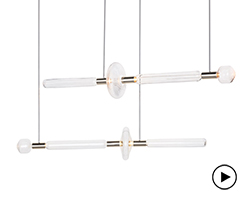 jun 01, 2017
jun 01, 2017