sep 07, 2011
manasaram architects: bamboo symphony
'bamboo symphony' by manasaram architects, bangalore, india image © krishanu chaterjee
recently completed 'bamboo symphony' by bangalore based manasaram architects has been shortlisted for the world architecture festival award 2011 in both the mixed use office and small office categories. an open air interior space is stepped into the rugged terrain in a spiraling configuration. reminiscent of a billowing fabric, the canopy wraps around the harvesting pond directing the shell roof's storm runoff into the water feature.
overall exterior image © world architecture festival
the foundation and curving retaining wall are composed of mud blocks created from the site's immediate materials. a precast concrete roof covers a lattice grid made of hollow bamboo culms supported on bamboo beams and columns. concrete was also reinforced with the plant's fibers to reduce the construction's total weight. other recycled elements include fly ash, wood, scrap metal, stone, and other debris for aggregate.
(left) southwest corner (right) reception images © world architecture festival
main circulation image © krishanu chaterjee
principal's cabin image © krishanu chaterjee
towards lobby image © krishanu chaterjee
board room image © krishanu chaterjee
board room from north image © krishanu chaterjee
from studio towards rainwater harvesting pond image © krishanu chaterjee
circulation wrapping lotus pond image © krishanu chaterjee
studio image © krishanu chaterjee
southeast image © krishanu chaterjee
southwest at dusk image © krishanu chaterjee
view from southeast at duck image © krishanu chaterjee
view from northwest at dusk image © krishanu chaterjee
entry kiosk and reception image © krishanu chaterjee
floor plan / level 0 image courtesy of manasaram architects
elevation image courtesy of manasaram architects
elevation image courtesy of manasaram architects
elevation image courtesy of manasaram architects
elevation image courtesy of manasaram architects
exploded axon image courtesy of manasaram architects
project info:
name of project: bamboo symphony location: bangalore, india built -up area: 210.00 m2 completion: december 2010
aug 09, 2017
aug 09, 2017
jul 31, 2017
jul 31, 2017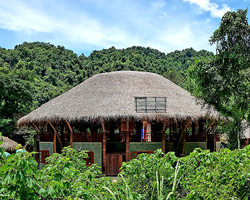 jul 12, 2017
jul 12, 2017
jan 19, 2012
jan 19, 2012
dec 01, 2011
dec 01, 2011
nov 13, 2011
nov 13, 2011