for the past few years, architectural photographer marc goodwin has been compiling an atlas of architectural studios. from london to beijing, goodwin has gone inside the offices of some of the world's biggest firms, each with their own distinct aesthetic and working environment. after shooting the shanghai headquarters of both rogers stirk harbour + partners (RSH+P) and schmidt hammer lassen (SHL), goodwin journeyed a few hours south to ningbo, a port city and an industrial hub, to take some exploratory photographs for the two firms.

ningbo daily newspaper group HQ by schmidt hammer lassen (also main image)
all images © marc goodwin
marc goodwin's images center around four projects at varied stages of completion. a luxury residential tower by RSH+P is documented alongside three projects by SHL — a vast complex for the ningbo labour union that combines heath and recreation with a conference center and office space, a library arranged like an open marketplace, and the new headquarters for the ningbo daily newspaper group.

the project is expected to officially complete within the next few months
the images not only convey the scale of architectural development in china, but also offer a sense of ningbo's industrial character and challenging climate. 'this was no ordinary job,' says goodwin, who runs photography studio archmospheres. 'severe rain would test the assumption that good architecture doesn't need good weather. many of the buildings were still construction sites and the surroundings were not the stuff of standard architectural photography.'
see images from the shoot below, and check out photos from inside the studios of both RSHP and SHL in the gallery at the bottom of the page.


the building will become home to six newspaper groups

ningbo home of staff by schmidt hammer lassen

see more of the project on designboom here

ningbo new library by schmidt hammer lassen

the library remains on track to complete by the end of 2017

see more of the project on designboom here

ningbo gateway by rogers stirk harbour + partners

the taller tower rises to a total height of 150 meters

each building comprises 150 units

the project is located on the banks of hangzhou bay
Save
Save
Save
Save
Save
Save
Save
Save
Save
Save
Save
Save
Save
Save
Save
Save
nov 01, 2017
nov 01, 2017
oct 29, 2017
oct 29, 2017
oct 18, 2017
oct 18, 2017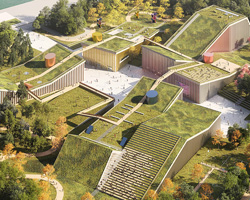 oct 17, 2017
oct 17, 2017
oct 17, 2017
oct 17, 2017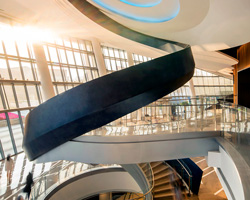 oct 14, 2017
oct 14, 2017
oct 24, 2017
oct 24, 2017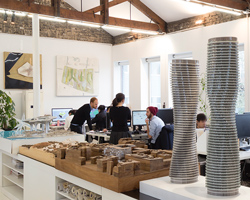 feb 07, 2017
feb 07, 2017
oct 15, 2017
oct 15, 2017
sep 30, 2017
sep 30, 2017
jun 28, 2017
jun 28, 2017
mar 27, 2017
mar 27, 2017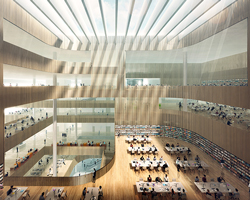 dec 16, 2016
dec 16, 2016
nov 16, 2016
nov 16, 2016