the japanese city of sendai has recently experienced a period of urban redevelopment and additionally, population growth. responding to the city's needs, masahiko fujimori architects has designed a colorful structure to house morinoie nursery school — inviting its young students into the light filled, comfortable learning space within. 'we designed an 'urban-style' nursery school building that can efficiently accommodate increased numbers of children, while also encouraging their curiosity, creativity, and connection with the local community' the architects describe.

masahiko fujimori architects has designed sendai city's morinoie nursery school 
image by shigeo ogawa
the site's limited perimeter required the architects to build a multistory space. to connect the structure with the surrounding city, the street-facing facade is dotted with colorful, projecting window frames. the simple, house-like forms of the window bays were inspired by the elementary, block-house model often drawn by children. this form, universally recognized by the young and old is directly implemented into masahiko fujimori's design for the new learning space, but reworked and reinterpreted to create a more complex design — fulfilling the school's programs, but also maintain the comfort of the home. 

the colorful facade reflects the energy of the children and welcomes students into the space
image by shigeo ogawa 
to promote a vibrant and encouraging atmosphere for its students and the surrounding city, the architects translated a child-like energy into the design. 'we aimed to give the nursery school a warm atmosphere with wood materials and comfortable furnishings for the interiors,' the architects state. 'meanwhile, the box frame type and reinforced concrete construction provide strength, safety and durability. the colorful bay windows communicate the energy and activity inside the building to the surrounding neighborhood, offering the site as a positive symbol for the town and a bond between the children and their local community.'

the school was built in an area that has experienced major growth in recent years
image by shigeo ogawa 

the facade motif is also reflected in the interior
image courtesy of masahiko fujimori

the window bays utilize the child-like symbol of a house
image by shigeo ogawa 

the facade's visual presentation inspires curiosity as children use the interior space to expand their creativity
image by shigeo ogawa 

Save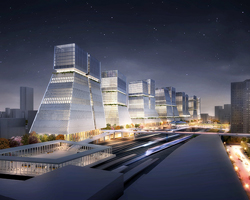 oct 12, 2017
oct 12, 2017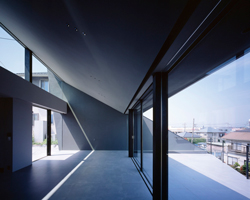 oct 08, 2017
oct 08, 2017
oct 07, 2017
oct 07, 2017
oct 01, 2017
oct 01, 2017
sep 30, 2017
sep 30, 2017
sep 27, 2017
sep 27, 2017
sep 26, 2017
sep 26, 2017
sep 20, 2017
sep 20, 2017
jun 14, 2017
jun 14, 2017
oct 22, 2017
oct 22, 2017
oct 13, 2017
oct 13, 2017
oct 12, 2017
oct 12, 2017