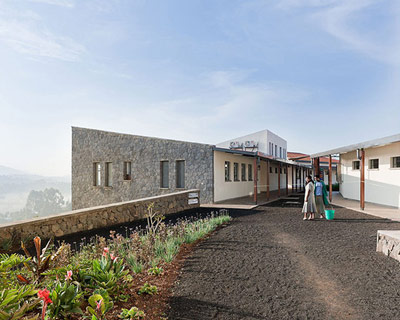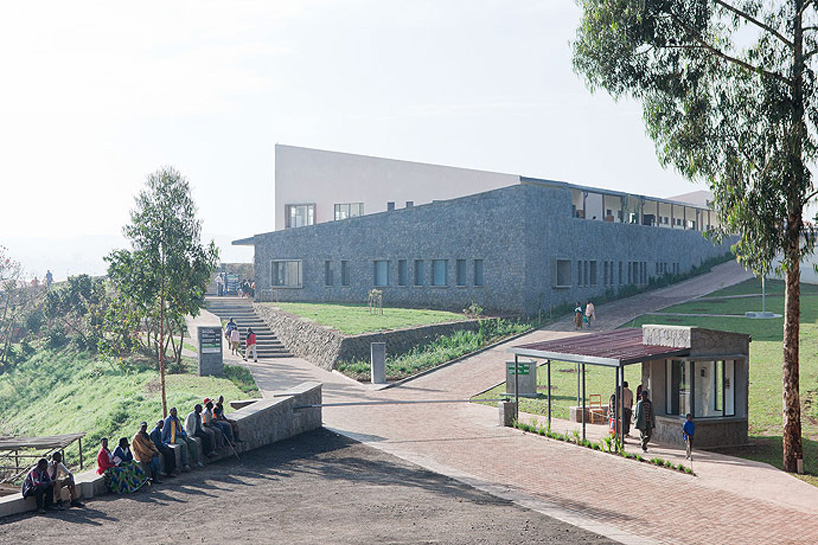 apr 23, 2013
MASS design group: butaro hospital, rwanda
'butaro hospital' by MASS design group, butaro, rwandaimage © iwan baan
the burera district was one of the most under-served parts of rwanda, one of the last two areas in the country lacking a regional hospital. massachusetts-based non profit firm MASS design group pooled its resources and designed 'butaro hospital' as part of a program of partners in health and in collaboration with the government of rwanda. bringing together infectious disease specialists as well as brigham and women's hospital and harvard medical school to effectively mitigate and reduce the transmission of airborne illnesses, the architecture works with the program, using design strategies in plan, patient and staff circulation and natural cross-ventilation.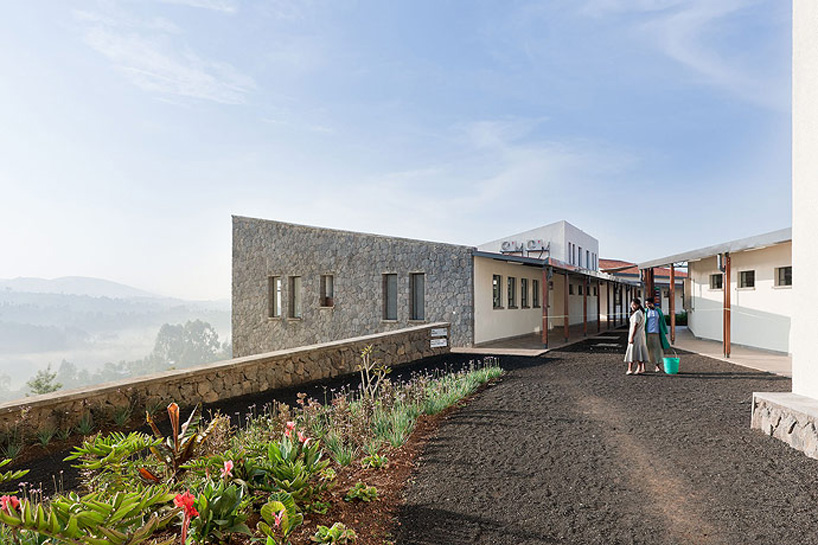 one of the hospital's outdoor paths image © iwan baan
the architecture takes advantage of the temperate climate to create a network of outdoor spaces and a ventilation strategy that changes the air in the ward at least a dozen times an hour using a simple stack principle, wherein hot air rises and is ejected from the building. high-vaulted ceilings and slow moving fans also promote the gentle movement of air.  the hilltop campus is a series of terraced gardens, open courtyards and covered verandahs, that serve the dual purpose of creating gathering areas and preventing infection by eliminating enclosed spaces where possible.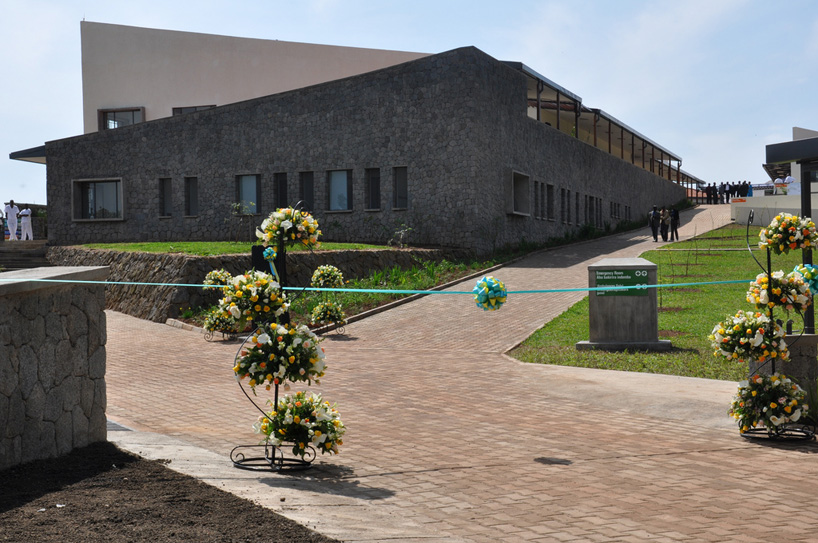 the layered envelope is visible during the ribbon cutting ceremony image © jay cody
additionally, color coded signs are employed to help patients and families navigate the veranda system and prevent cross-contamination between wards. a spatial triage system is designed to assist the most vulnerable and immune-compromised patients. the architects prioritized air quality as a central design problem because tuberculosis is a leading killer along with HIV; many clinics became sites of infection rather than places for finding care. the building solves to create new standards where infection control becomes a design strategy.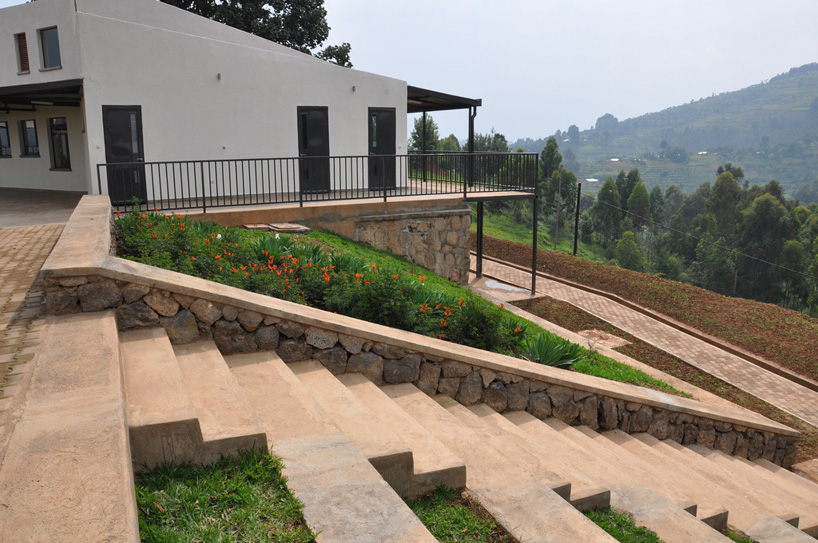 the sloped site required circulation solutions that incorporated the surrounding greenery image © jay cody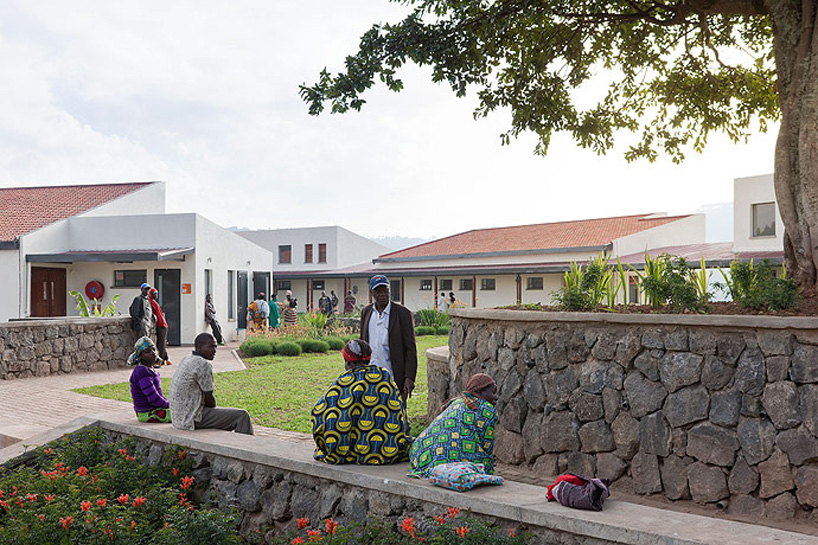 outdoor courtyards become gathering spaces image © iwan baan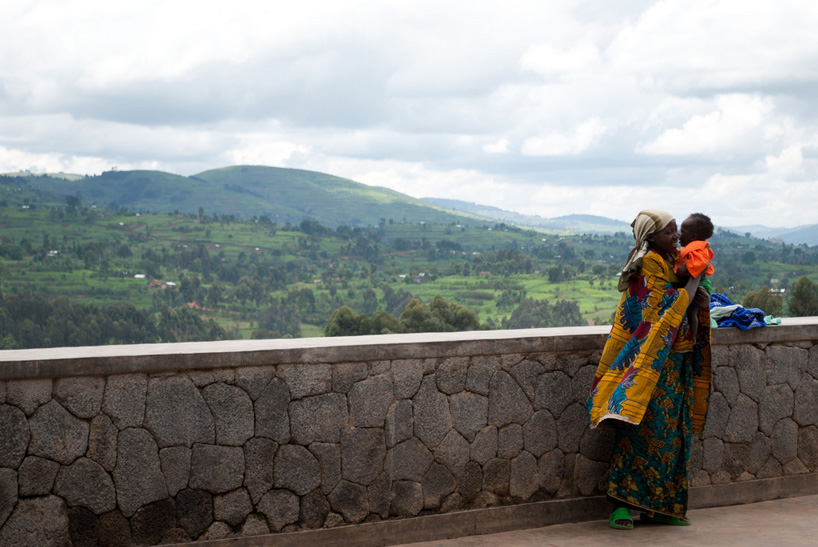 the hospital can become a site for disease prevention instead of intended transmissionimage © clinton foundation
the 150-bed flagship facility now serves over 400,000 people and saved 2 million dollars in construction fees by implementing a coordinated construction plan that involved a combination of locally sourced materials, local builders and sustainable practices while employing some 3500 members of the community. volcanic rock from the virunga mountain chain creates one layer of the two-tiered building envelope while the sloped site was fitted with a network of walkways, ramps and stairs. low stone walls double as resting and seating areas, while allowing views of the northern rwandan landscape. the stone-clad labs, wards and treatment centers used 'jigsaw' joint technique previously unseen in rwanda and created by on-site local masons. the program includes surgical suites, an emergency room, a pediatric ward, intensive care units and an IT room.
wireless internet is available throughout the hospital and laptop computers can be found at every nursing station. they technology serves the double purpose of serving patients and also allowing medical staff access to educational resources or expert consultations for difficult cases. the architecture's regard for low-tech measures for patient safety and pertinent, technologically advanced systems make the hospital a model of rural healthcare delivery.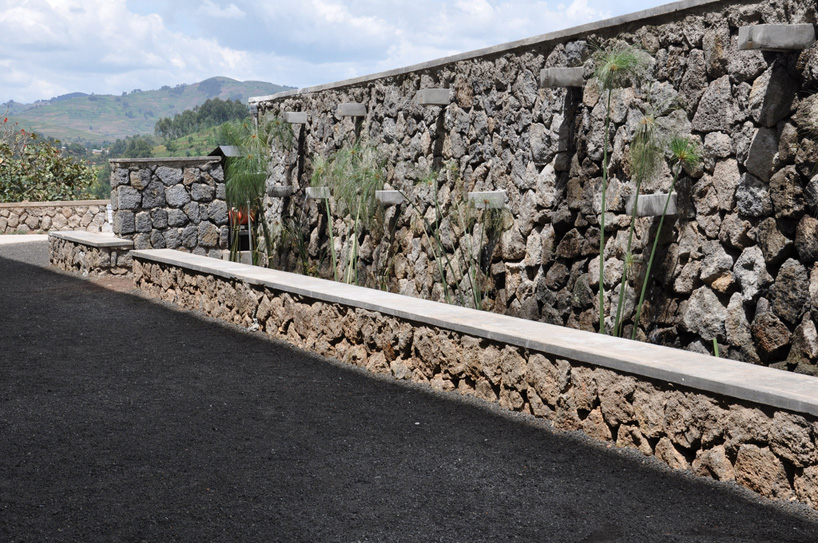 locally sourced stone can become landscaped space image © jay cody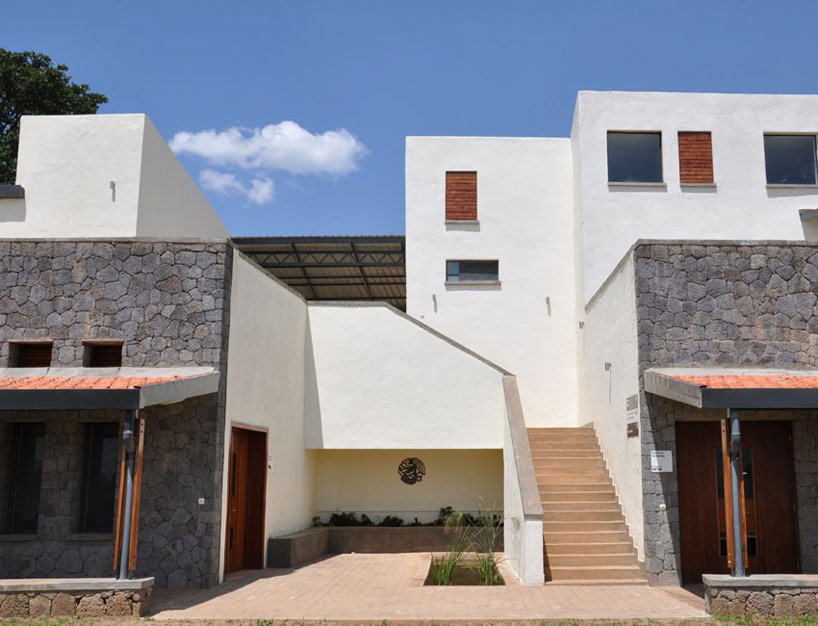 exterior viewimage © MASS design group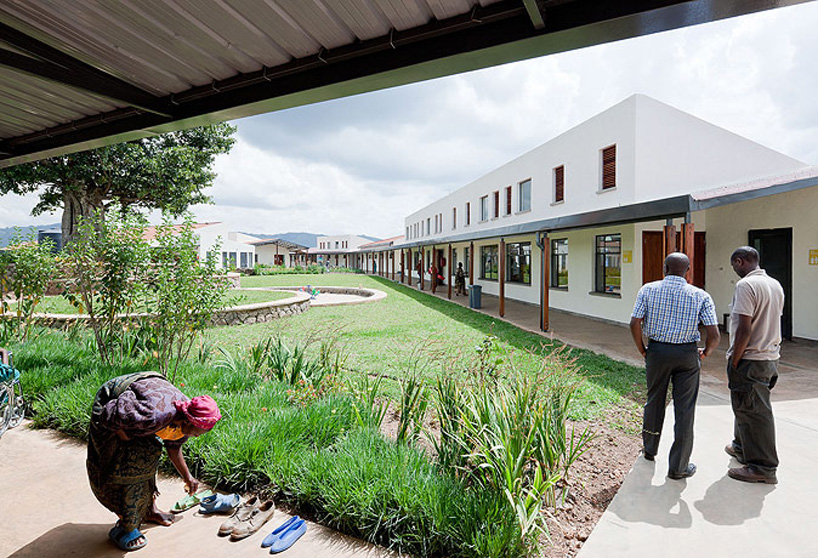 courtyards combat infection-prone enclosed spacesimage © iwan baan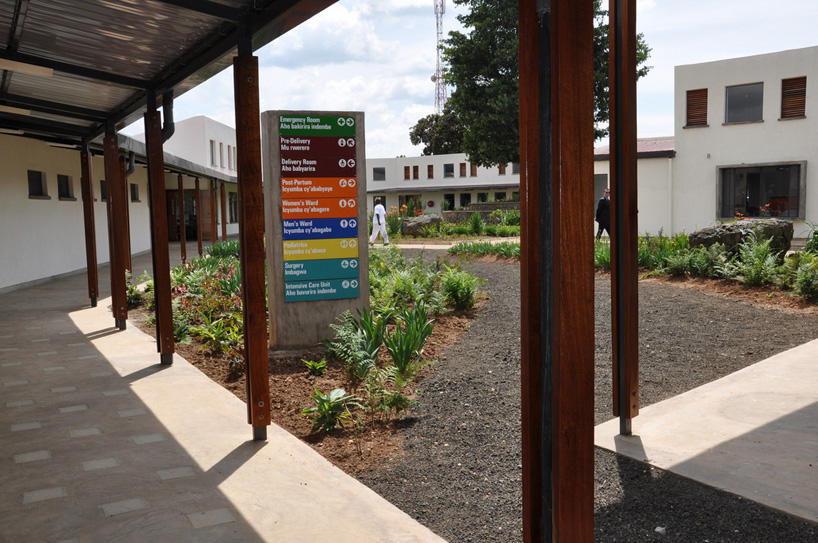 image © jay cody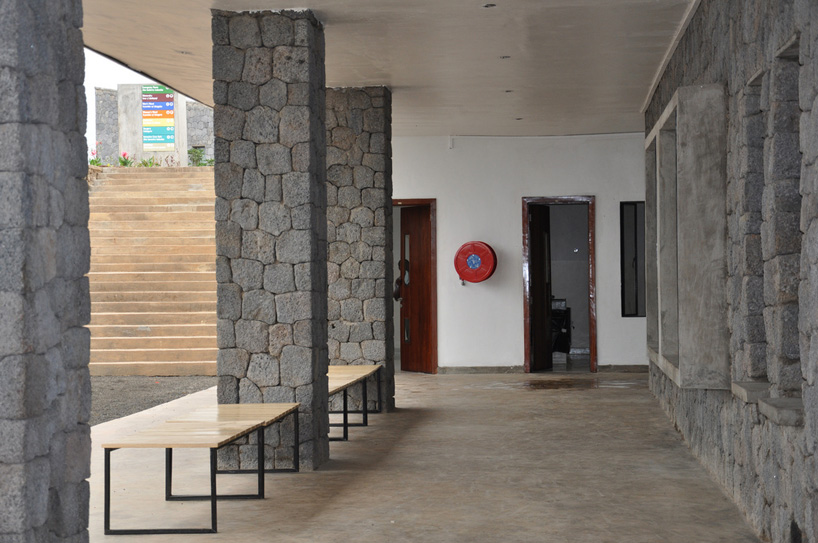 covered verandah viewimage © jay cody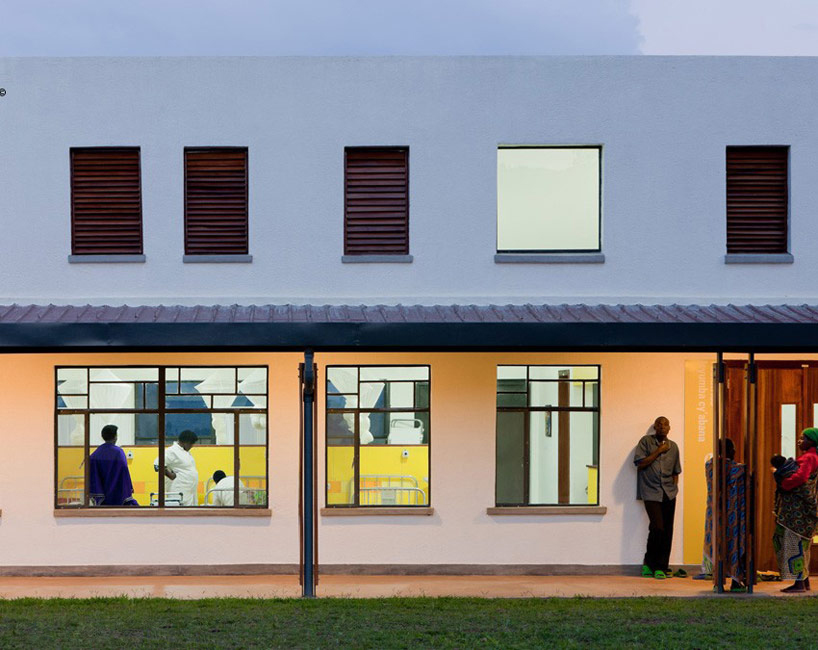 'butaro hospital' by MASS design group, butaro, rwandaimage © iwan baan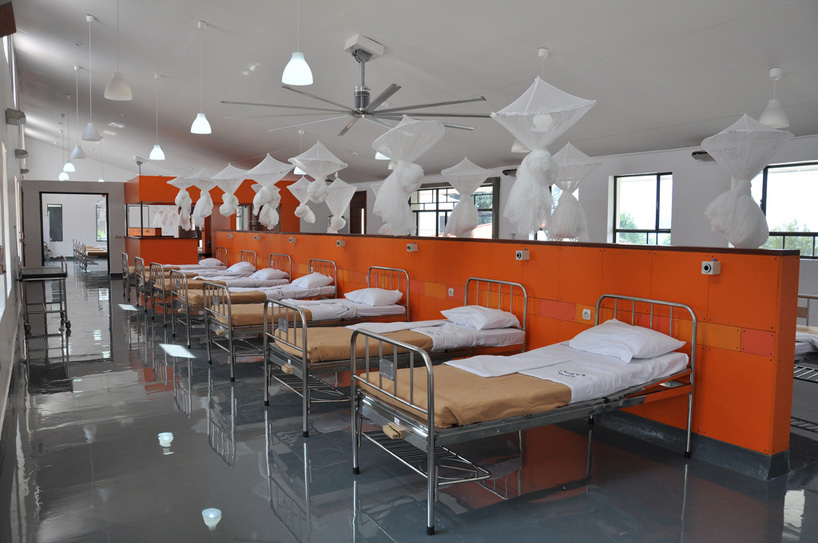 view into one of the wards image © jay cody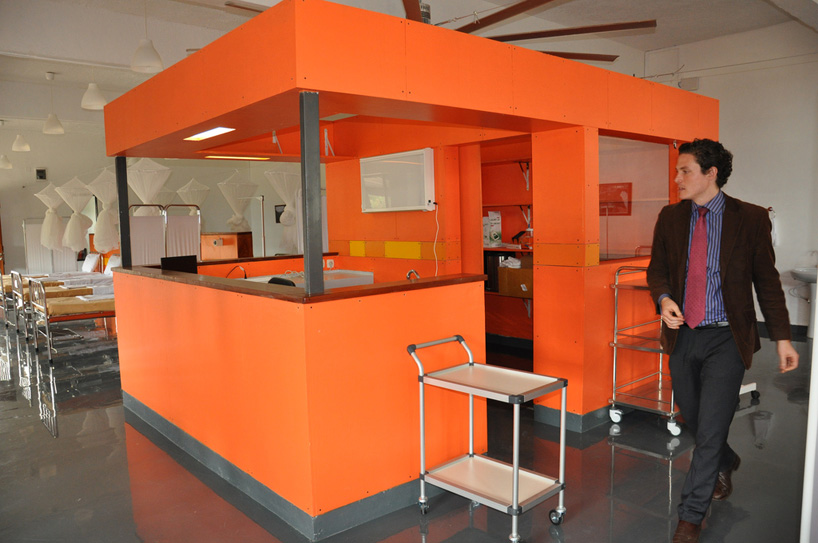 one of the architects traverses the ward image © jay cody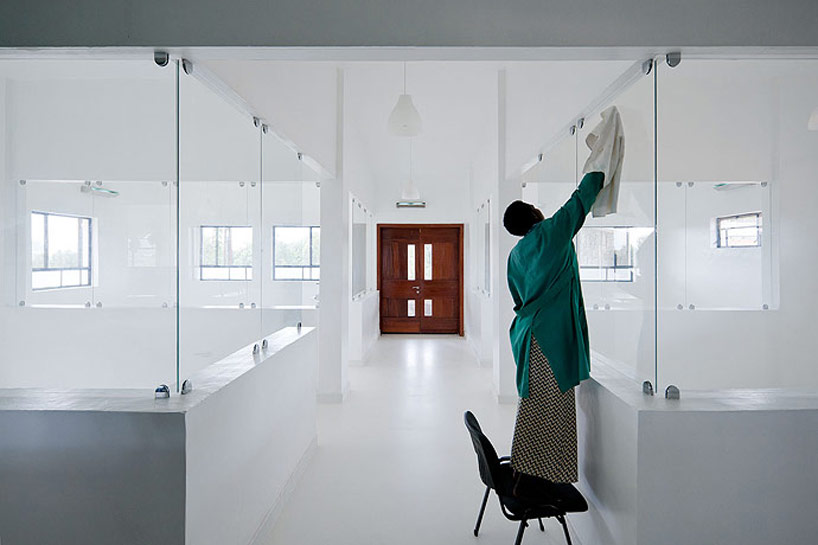 image © iwan baan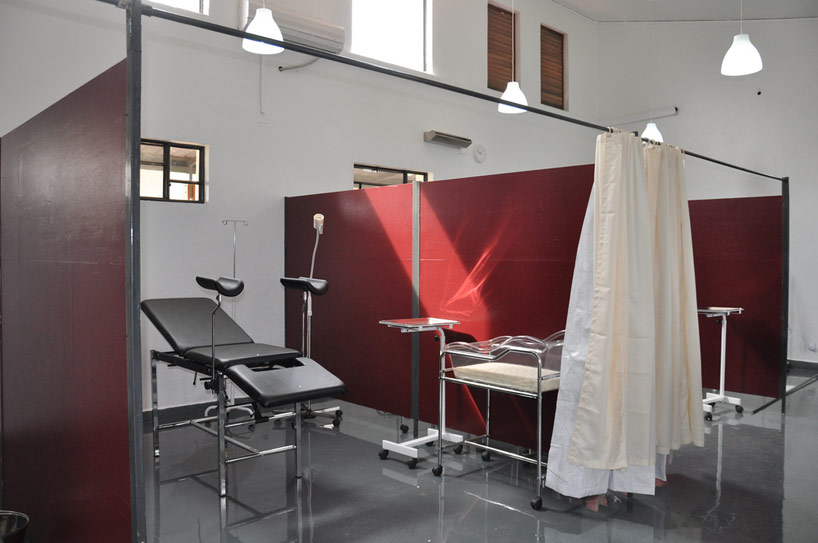 examining roomimage © jay cody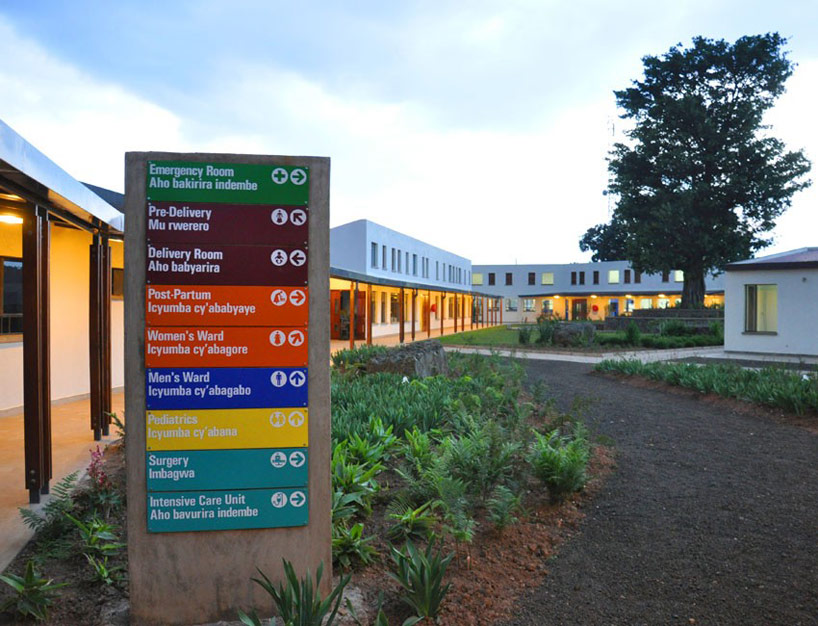 main courtyard of the hospital shows clear, color-coded signs image © MASS design group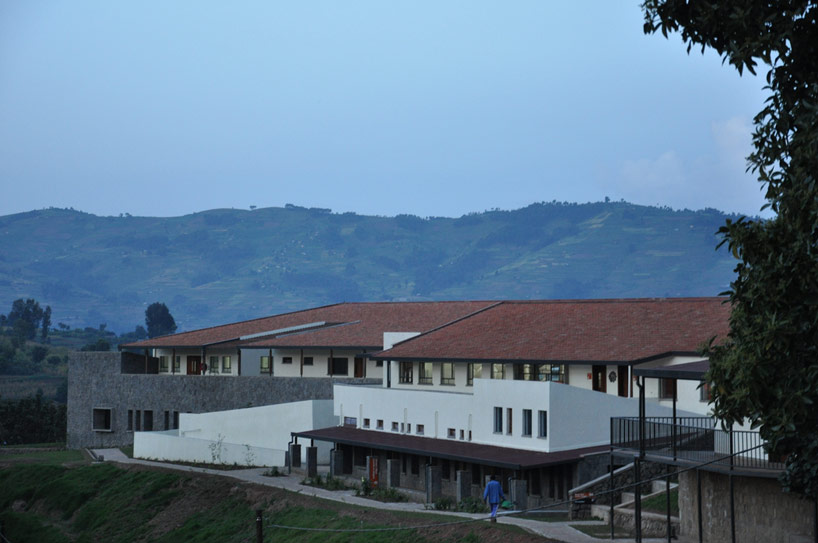 the sloped site at dusk image © jay cody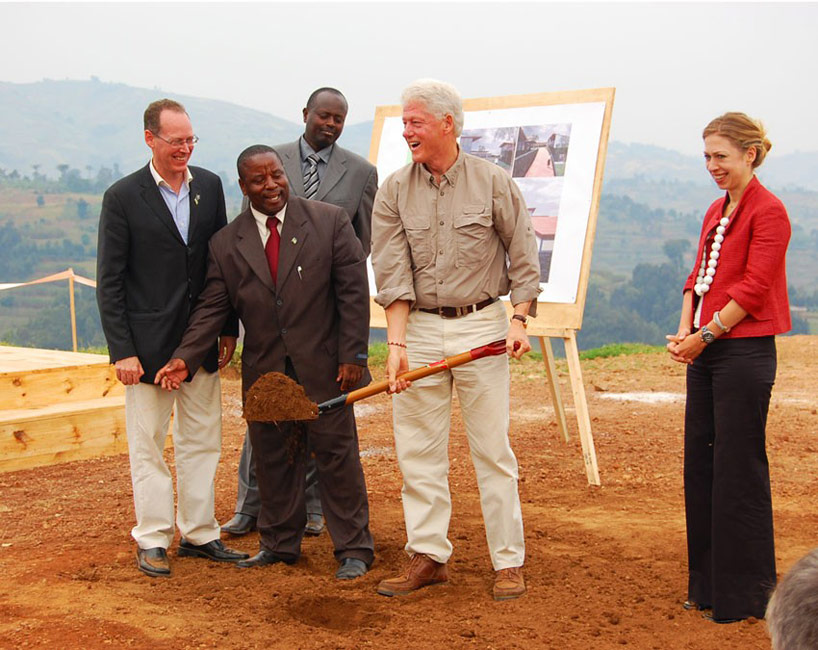 former president bill clinton at the groundbreaking ceremony of butaro hospitalimage © MASS design group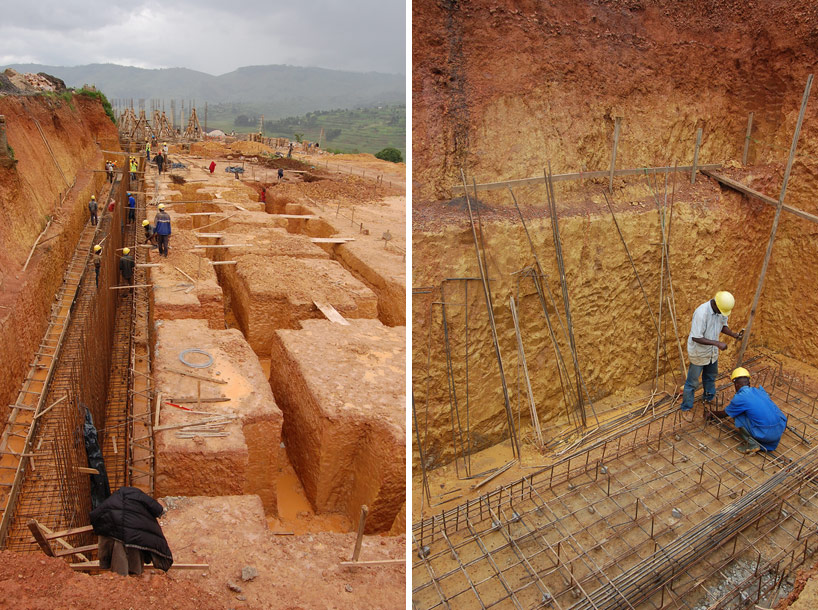 construction view of the foundation-buildingimage © MASS design group

two bird's eye views of the construction processimage © MASS design group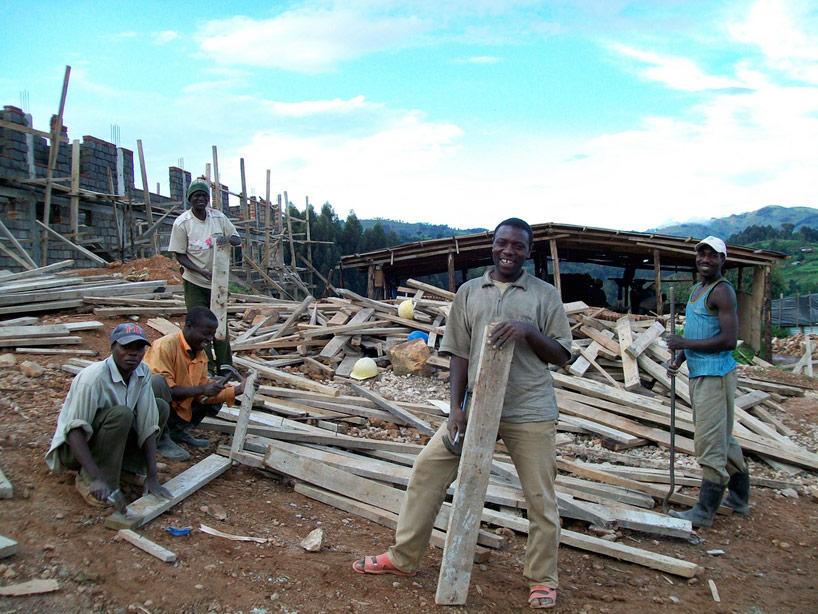 the building also posited a new model of construction, employing over 3500 community members image © global health corps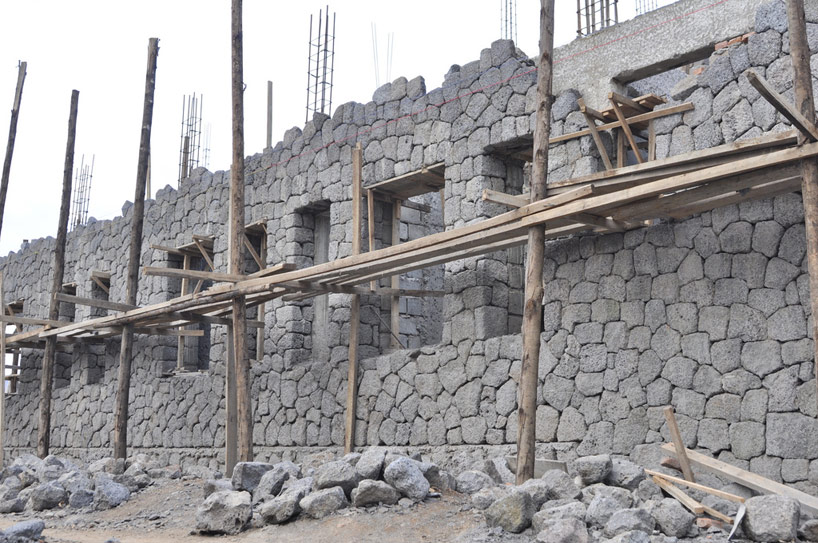 innovative 'jigsaw' joinery was used in the masonryimage © MASS design group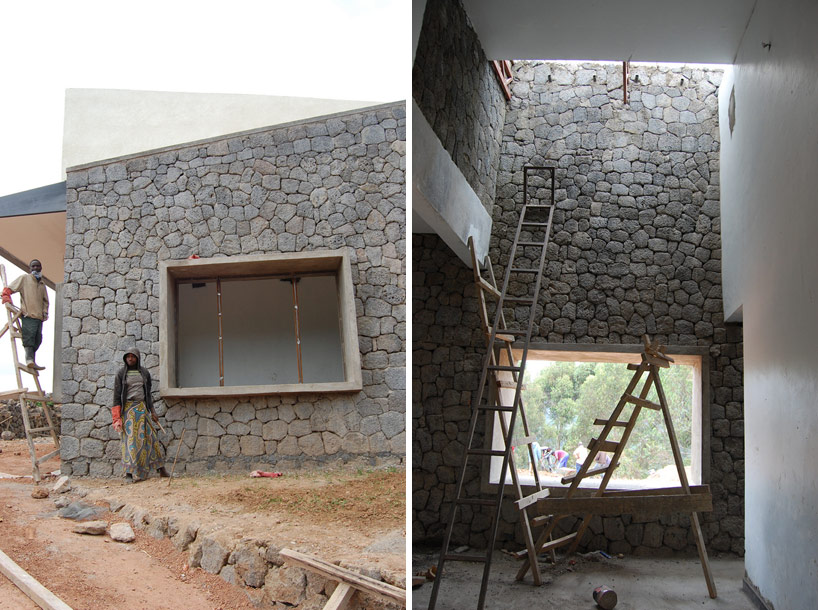 masonry views during constructionimage © MASS design group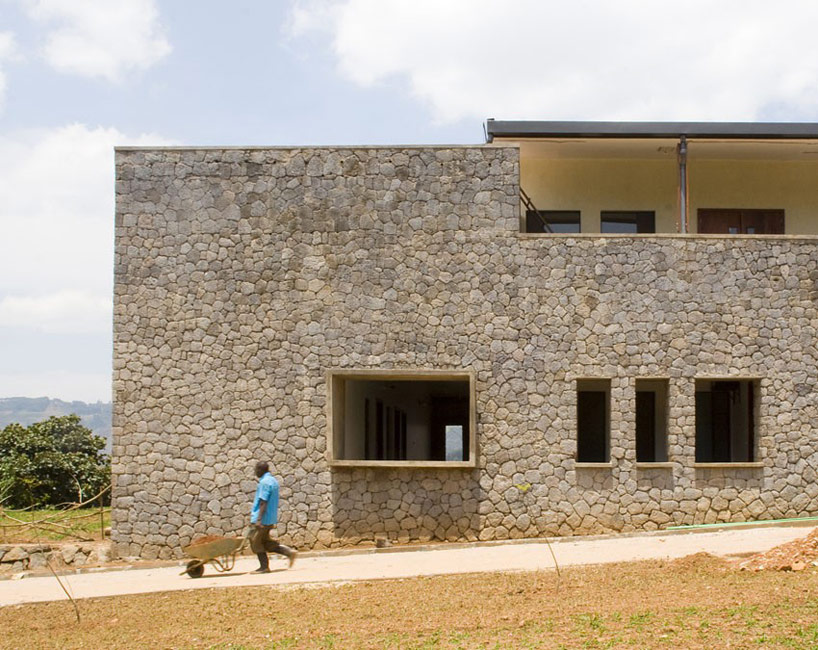 the stonework is particularly distinctimage © MASS design group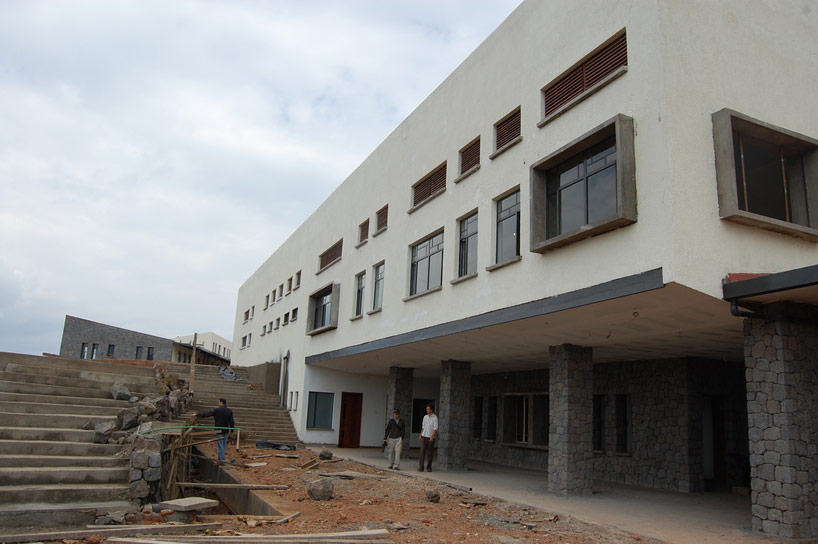 the nearly completed hospitalimage © MASS design group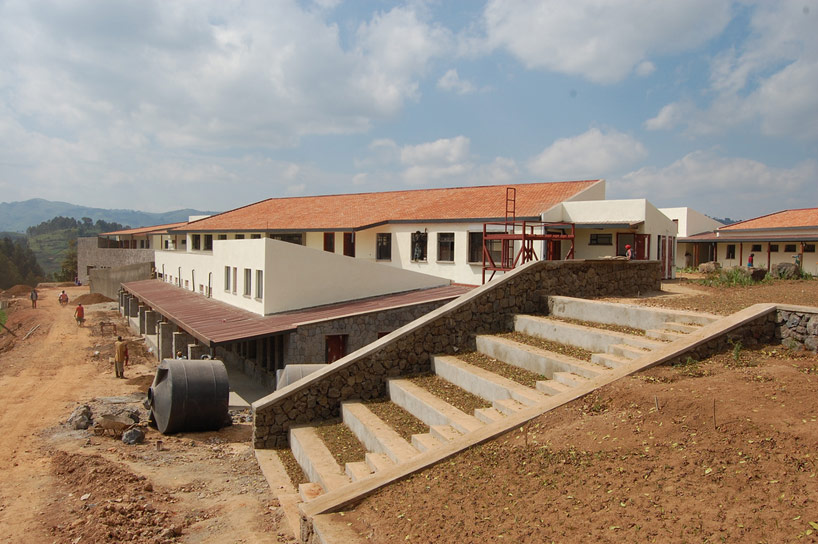 image © MASS design group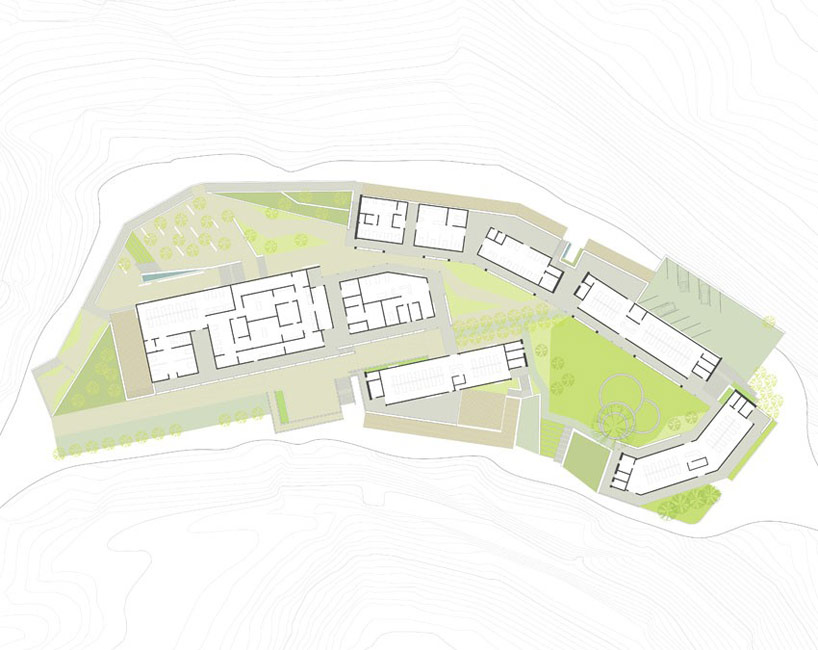 site plan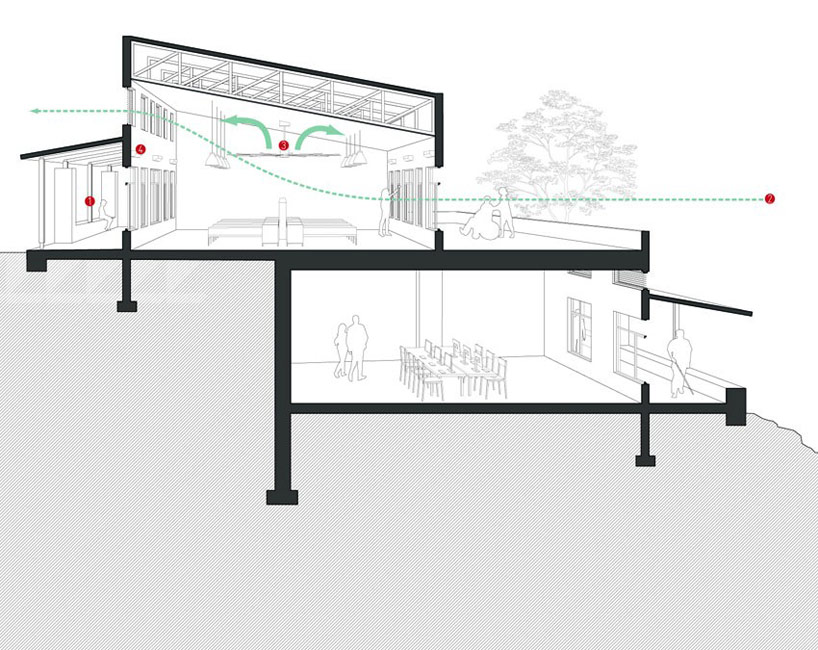 section
nov 06, 2018
nov 06, 2018
sep 03, 2018
sep 03, 2018
aug 28, 2018
aug 28, 2018
aug 07, 2018
aug 07, 2018
jun 21, 2018
jun 21, 2018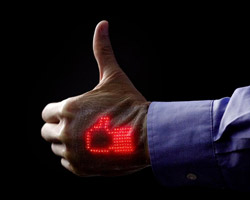 feb 19, 2018
feb 19, 2018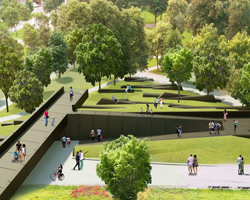 sep 26, 2018
sep 26, 2018
sep 21, 2016
sep 21, 2016
a diverse digital database that acts as a valuable guide in gaining insight and information about a product directly from the manufacturer, and serves as a rich reference point in developing a project or scheme.