could the jagged edges of a 3D printed wall be the new exposed brick in trendy interior design? it's anyone's guess, but massimiliano locatelli certainly supports the idea. during the 2018 milan design week, locatelli and his team at CLS architetti created a 3D printed house unlike the '3D printed yoda-huts' of yesteryear. the walls were meticulously printed in milan just for the occasion. their unfinished look, is stylish not unlike the rough concrete or untreated wood that designers often go out of their way to display; yet, this unique surface is only an added bonus of this exciting new printing technology.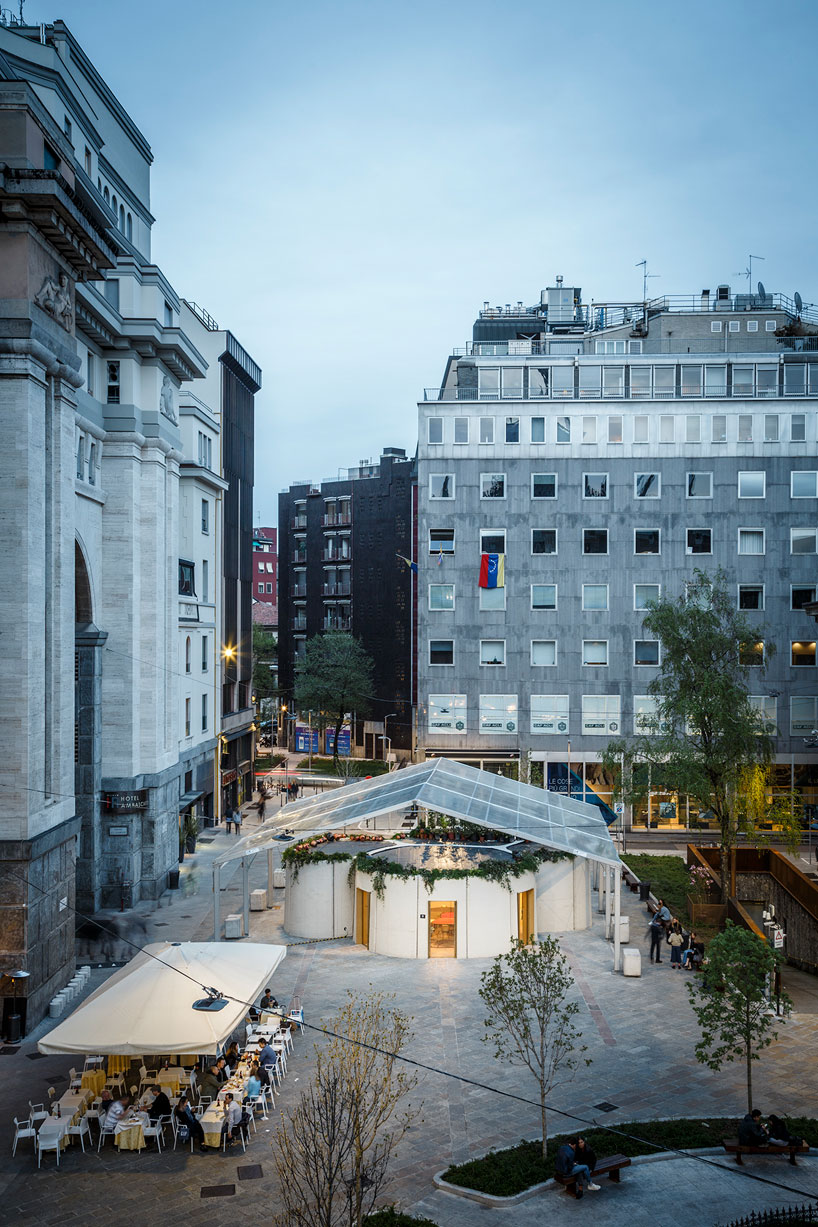 all images by luca rotondo
the building's core was assembled with only concrete, a 3D printer, and a plan. it's quite liberating to think about. the rest of the fine detail work was assembled by hand. the result is this elegant little flat with a garden on its roof. inside the pavilion, strolling over the large milanese stones, you'll look past the array of beautiful italian furniture at the coarse walls that surround you and wonder if this is what the future has in store.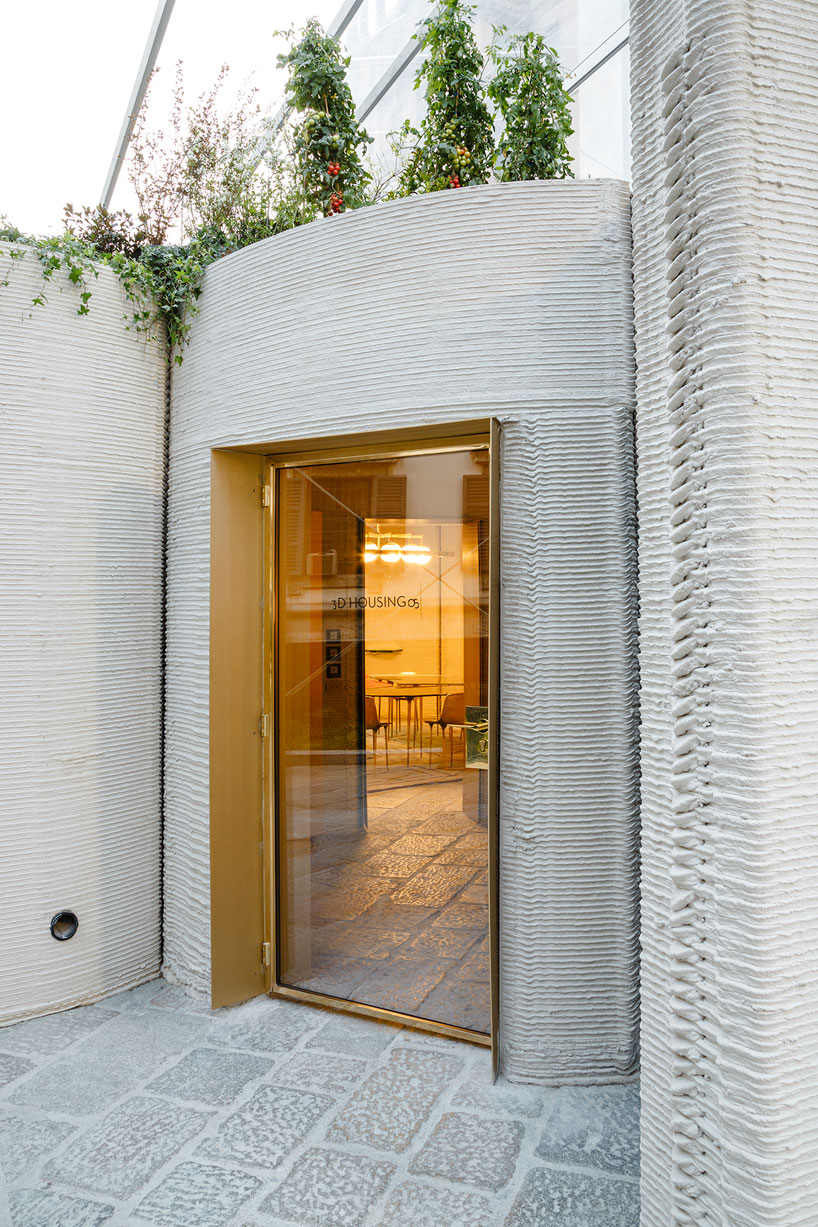 the most distinctive difference between this house and the ones that will soon be printed on service trips, is that here in milan the printed concrete wall is intentionally left exposed as an aesthetic choice, and not simply as matter of economics. the house, embellished with fine furniture and beautiful brass trimmings gives a good idea of what commercial 3D architectural printing might look like in major cities. what could this mean for the future of design? will designers embrace this coarse concrete wall? the repeating texture actually has a soothing rhythm, which displays the process' effortless machine output. in a time where natural/organic architecture is popular, the 3D printed curved walls give almost the same appearance as a grotto or cave. it's somehow cozy and it's easy to see this being used in various spaces.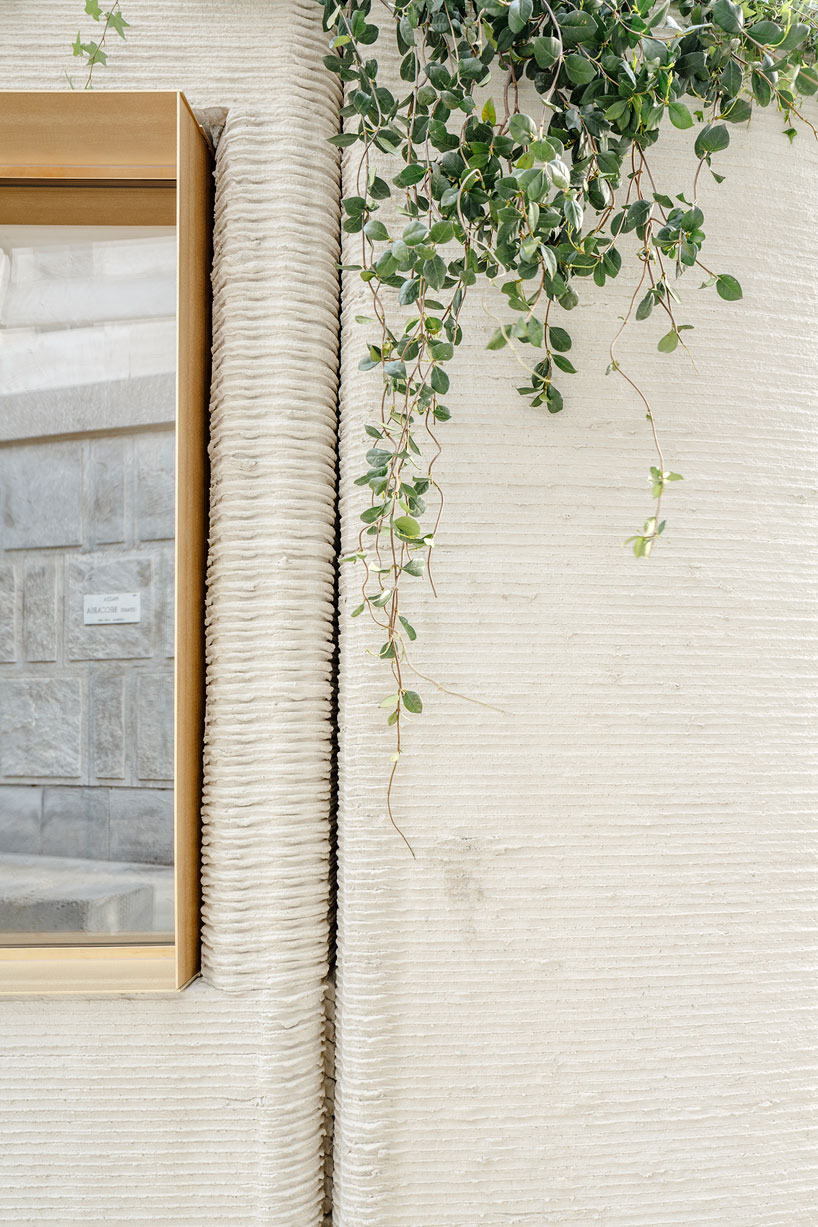 this is the first 3D printed house on site in europe, and massimiliano locatelli is certain it's only the first of many. the project is named '3D housing 05', a name that refers to the five themes that relate to the house: creativity, sustainability, flexibility, affordability and rapidity. the architect spoke further about the sustainability of the 3D printed house, which repurposes waste from demolitions — giving the production a zero net impact.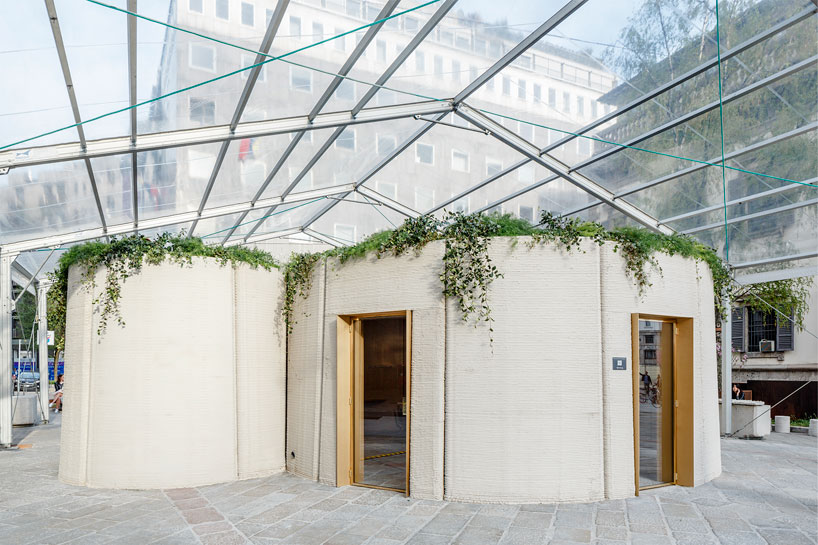 the architect is still in the project's research phase, and is continuing to work out kinks with the process. as of now a 100 square meter home would require a week to build and cost €1,000 per square meter. a number locatelli hopes to get down to €300 in the foreseeable future. the pavilion was largely a collaborative project and the 100 square meter prototype, built in one week in milan's piazza beccaria marks an important point in locatelli's research.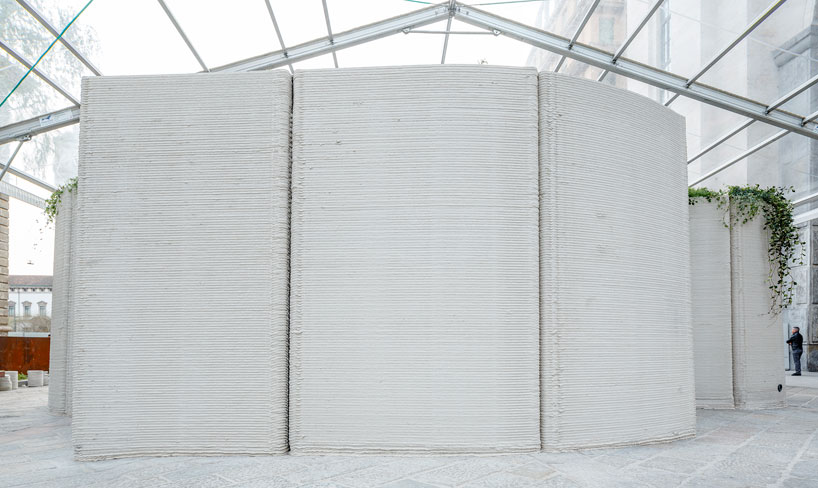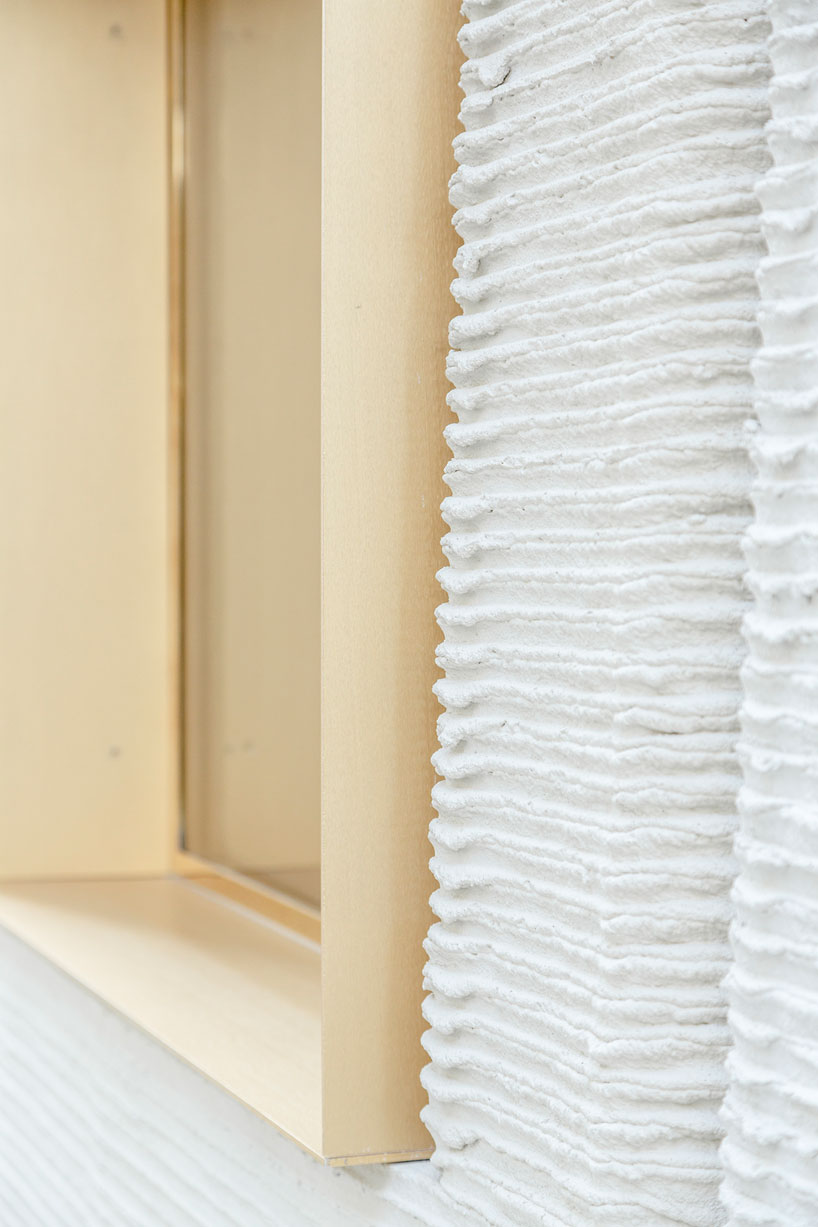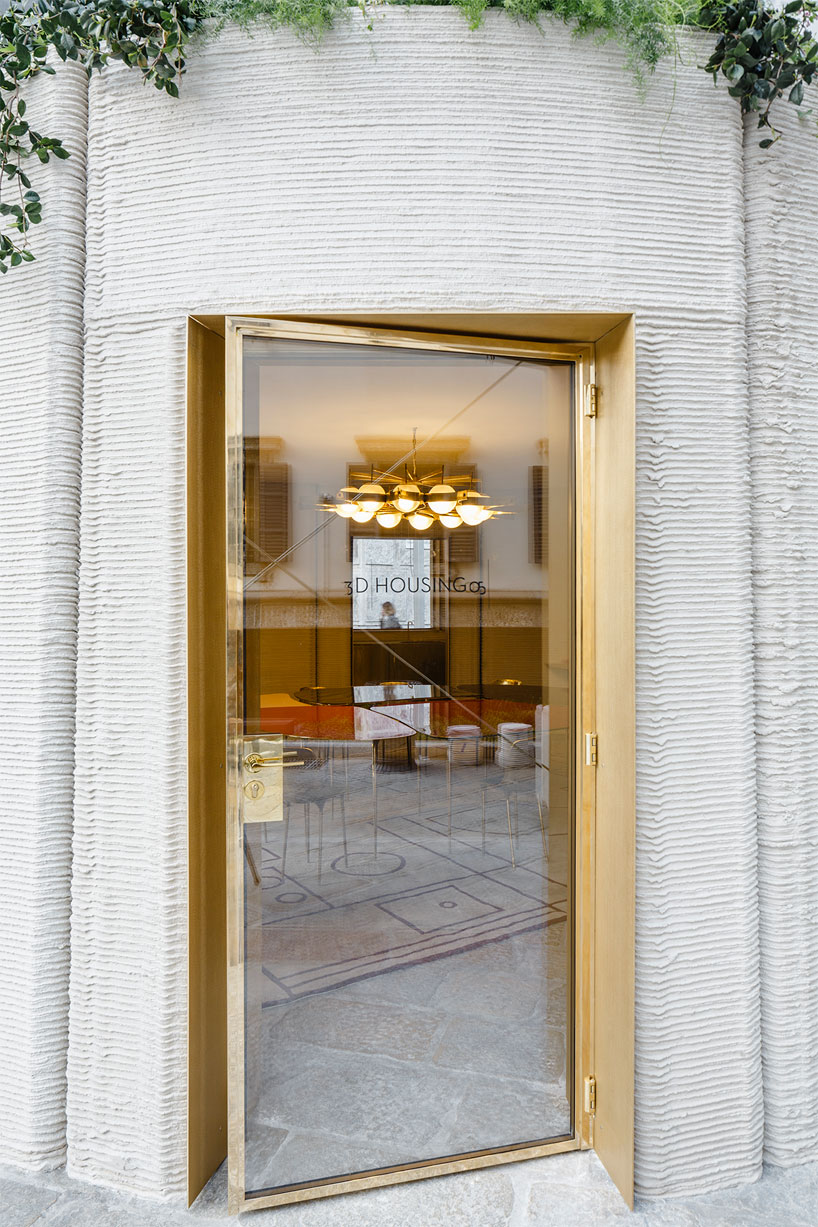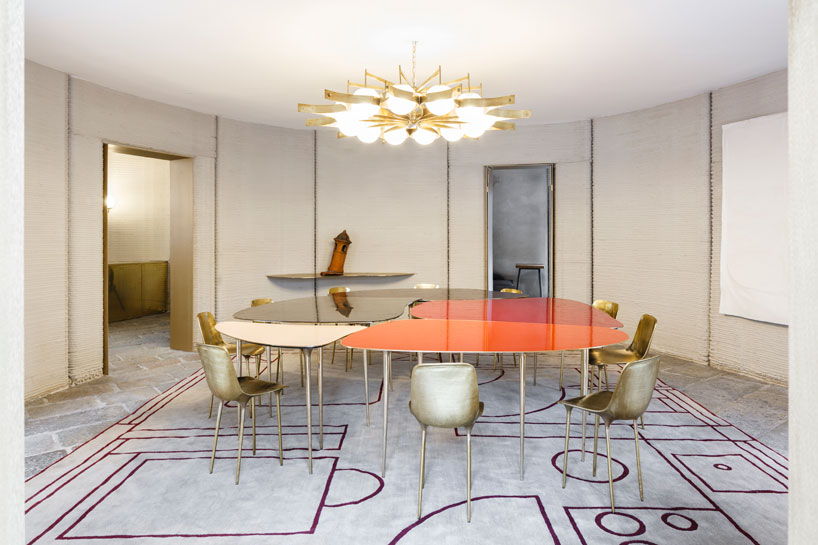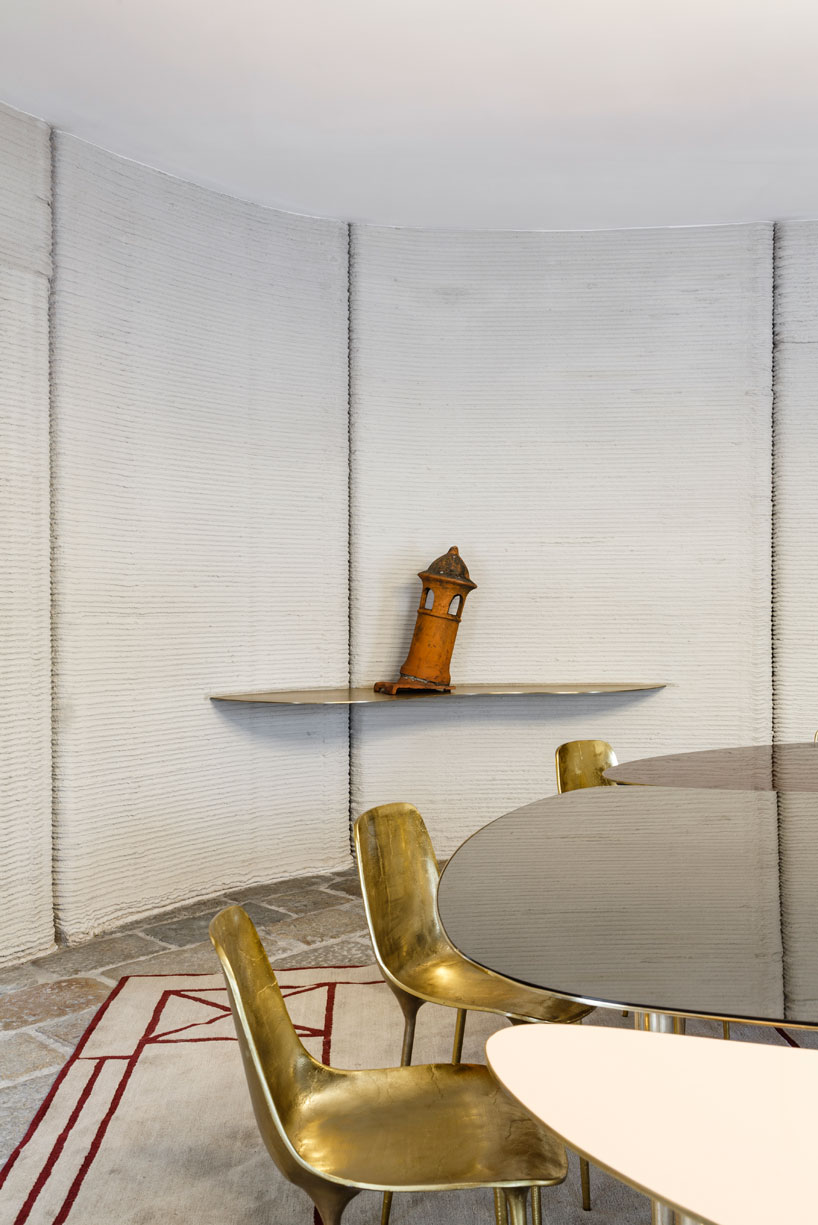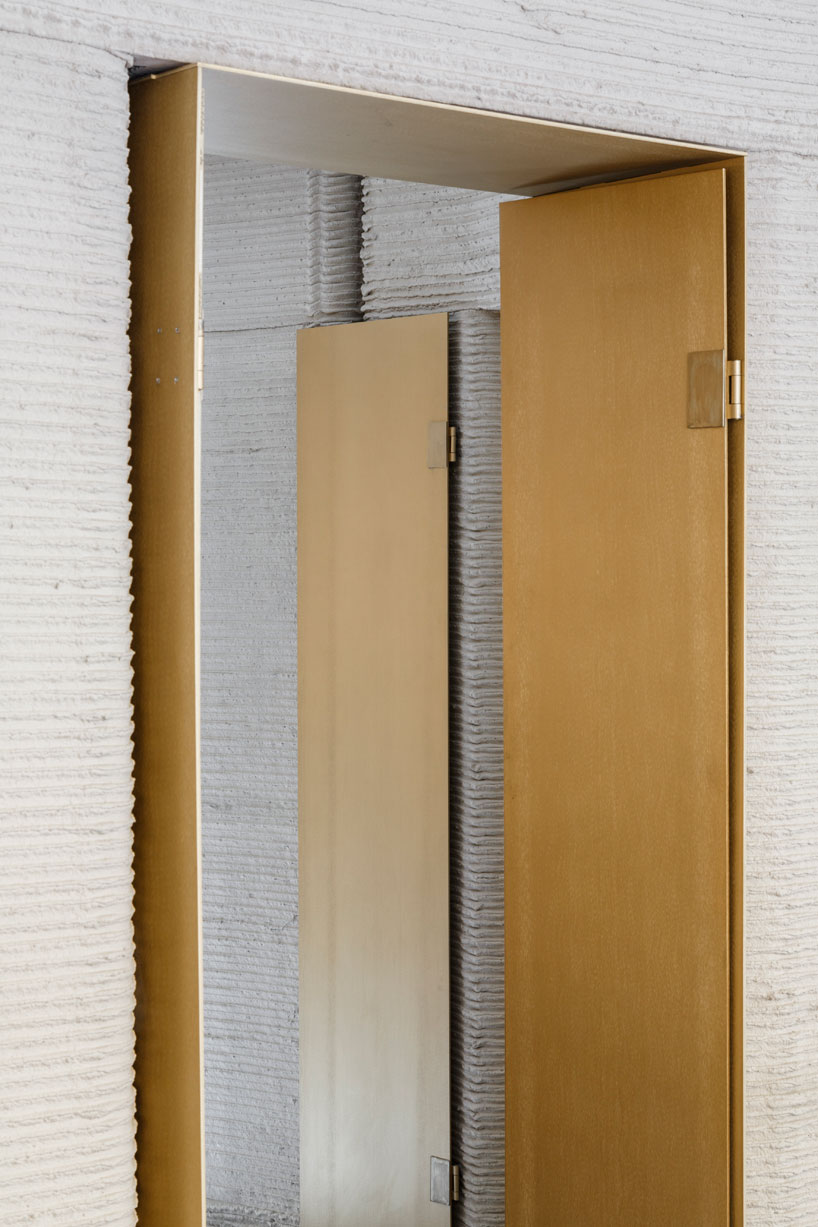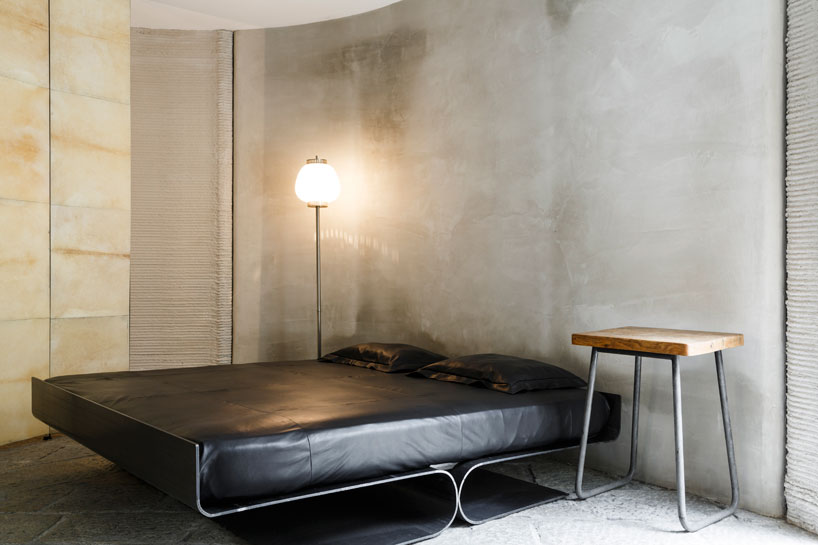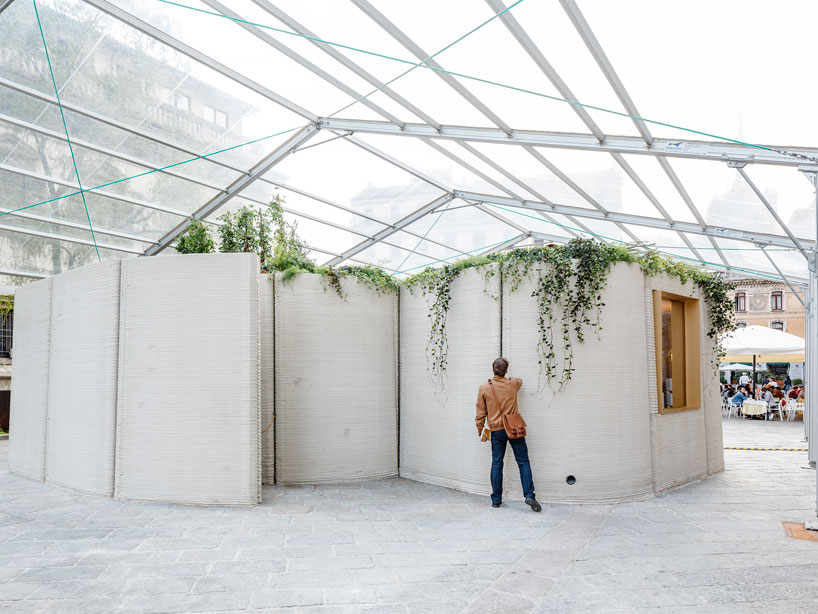 jul 07, 2020
jul 07, 2020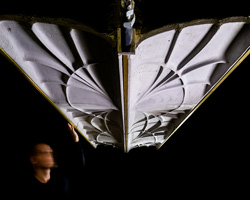 jun 28, 2020
jun 28, 2020
jun 17, 2020
jun 17, 2020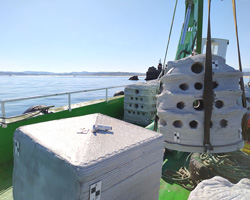 jun 16, 2020
jun 16, 2020
jun 15, 2020
jun 15, 2020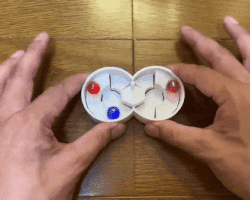 jun 10, 2020
jun 10, 2020
jun 21, 2020
jun 21, 2020
jun 18, 2020
jun 18, 2020
jun 18, 2020
jun 18, 2020
feb 11, 2020
feb 11, 2020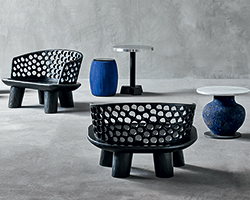 oct 10, 2018
oct 10, 2018
aug 28, 2018
aug 28, 2018
a diverse digital database that acts as a valuable guide in gaining insight and information about a product directly from the manufacturer, and serves as a rich reference point in developing a project or scheme.