may 12, 2011
matali crasset: hi matic hotel in paris
'HI MATIC hotel' in paris by matali crasset image © designboom
designboom was recently in paris where we had the opportunity to pre-view matali crasset's HI MATIC hotel,  the most recent of her on-going collaboration with patrick elouarghi and philippe chatelet. located in the young, creative district of rue charonne, where design, fashion, bookshops and organic restaurants rein, the design of the urban eco-lodging facility seeks to establish a new dialogue between itself, the visitors and the neighborhood.
100% internet based, the hotel is void of all traditional concierge and staff members. a unique code provided at the time of reservation gives access to the building and to computers where visitors check in, pay and receive their room key, all on their own.
the aim was to keep the hotel fuss free and simple. emphasizing this concept and approach further are vending machines – located in the lobby and basement – where organic food, books, music and playful objects can be purchased 24 hours a day.
paris map, networked with suggestions from some of the city's most creative people image courtesy of HI MATIC bright, cocoon-like spaces encourage gatherings and conviviality, with large communal tables and cabin-esque seating modules. contemporary in its layout, the hotel seeks to meet the current and urban needs of young, creative and adventurous travelers. a large map of paris consumes one wall in the entry of the hotel, providing suggestions for venues, restaurants and shops from some of the most influential creatives in the city. downstairs, an organic breakfast is available from early-mid morning, with self-serve coffee machines and large crates of fruit. rubber, wood and metal are used throughout the communal spaces in unexpected and contrasting ways. ecological and sustainably aware, the materials respond to environmental issues while still remaining warm, tactile and comfortable.
tables in the lobby image courtesy of HI MATIC
you move in with all the autonomy and freedom. if you wish – you are never alone, it is easy to meet friends in a new community, people with whom you can share experiences and tips about the city. a hotel to rest, and catch your breath before plunging back into the urban rhythm.
message boards in the lobby display events and announcements image © designboom
check in stations image © designboom
the check in stations are outfitted to accept a range of cards, print the bill and give visitors their room key image © designboom
details of the check in stations image © designboom
lobby with module, cabin-like seating, WIFI is available image © designboom
in the lobby – seating cabanne and 'store' vending machine image © designboom
the store sells books, flip flops, music and playful objects image © designboom
'crumpled city' map for sale in the vending machine  image © designboom
restaurant image courtesy of HI MATIC
overall with vending machine image © designboom
tables image © designboom
organic breakfast is offered from very early in the morning until 11 am. for late sleepers there is the option to buy fruit, coffee etc. from the vending machines image courtesy of HI MATIC
exterior facade image © designboom
details of windows, entry pad and door buttons images © designboom
the new project of the HI life group want to shake up conventional hotel business codes: you book online, receive a door code, then you proceed to DIY check in and payment and automatically receive a receipt and a room door card…
ideally situated between nation and bastille, near place de la république, opera bastille and gare de lyon train station, the small, modern and eco-friendly concept hotel HI MATIC boasts a privileged location from which you can experience paris. on 5 floors it offers 42 rooms for single or double occupancy. room rates are accessible (but it is NOT a budget or a low cost hotel). HI MATIC is currently operating at partial capacity for its soft opening. until completion, (double) rooms are available from approximately 100 euros per night. regular prices are expected to run around 130 – 160 euros per night once the hotel is fully operational.
stay tuned for part two of our coverage — the beautiful rooms.
oct 18, 2016
oct 18, 2016
may 13, 2016
may 13, 2016
feb 19, 2016
feb 19, 2016
sep 18, 2017
sep 18, 2017
aug 03, 2017
aug 03, 2017
aug 02, 2017
aug 02, 2017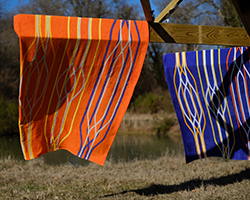 may 30, 2017
may 30, 2017
jul 02, 2016
jul 02, 2016
jun 02, 2016
jun 02, 2016