jul 13, 2011
matali crasset: maisons sylvestres
'nichoir' by matali crasset photo by lucas fréchin
within the 5000-hectares forest of the dompcevrin, fresnes-au-mont, lahaymeix, nicey-sur-aire, pierrefitte-sur-aire and ville-devant-beirain along the sentier du vent pathway in france, paris-based designer matali crasset has envisioned 'maisons sylvestre', four small dwellings or 'feral houses'.
designboom previously published the project when the four sanctuaries: 'chrysalide', 'brocard', 'champignon' and 'nichoir' structures were still being built. acting as ecological hotel rooms, each offer different lifestyles inviting you to enter and harmonize yourself with nature. all the dwellings intertwine the indoor and outdoor environments enhanced by a terrace, a central room, porch swing… allowing curious visitors and transient inhabitants of the natural space to spy on the surrounding environment.
the structures are made from combinations of acacia wood, douglas pine and galvanized steel which camouflage themselves into the landscape. each cabin is outfitted with a wood stove, gas lights, compost toilets and an outdoor water supply facility. 'these lightweight structures are foundation-free and can be moved around the forest without harming nature or upsetting the ecosystem,' says matali crasset.
the project which has been a collaboration between the designer and the inhabitants and volunteers of le vent des forêts.
a view through the forest photo by lucas fréchin
construction of nichoir's structural frame image courtesy of matali crasset
image courtesy of matali crasset
'nichoir' being built photo by lucas fréchin
front view of 'nichoir' during construction photo by lucas fréchin
rendering of 'nichoir' dwelling's interior image courtesy of matali crasset
'nichoir' framework image courtesy of matali crasset
'noisette' image courtesy of matali crasset
'noisette' image courtesy of matali crasset
construction of 'noisette'
'noisette' site image courtesy of matali crasset
'chrysalide' image courtesy of matali crasset
interior rendering of the 'chrysalide' space image courtesy of matali crasset
'champignon' framework image courtesy of matali crasset
modules for the feral houses image courtesy of matali crasset
zigzag arrangement
various modules image courtesy of matali crasset
possible arrangements image courtesy of matali crasset
oct 18, 2016
oct 18, 2016
may 13, 2016
may 13, 2016
feb 19, 2016
feb 19, 2016
sep 18, 2017
sep 18, 2017
aug 03, 2017
aug 03, 2017
aug 02, 2017
aug 02, 2017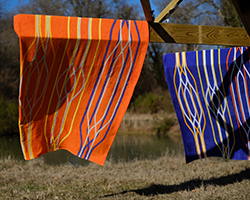 may 30, 2017
may 30, 2017
jul 02, 2016
jul 02, 2016
jun 02, 2016
jun 02, 2016