dec 22, 2009
matteo thun: clima hotel
model view of the clima hotel all images courtesy of matteo thun
the certification of accommodation facilities is based on the three pillars of sustainability: nature (ecology), life (socio-cultural aspects) and transparency (economy). the clima hotel by matteo thun, focuses on incorporating these pillars into its environmental goals for the hotel design, which has 11 units that are built into a hill, utilizing the insulation of the ground to benefit the indoor climate in both winter and summer months.
water is a valuable resource which is protected and appreciated by the hotel. located by the project site is a fountain springing every season which has a constant temperature. by installing a heat pump, the water can be used as a renewable source of energy to serve the units with low termperature heating, reducing the production of CO2. even after the completion of the building, the natural water cycle will not be interrupted thanks to the intensive roof greening which has been used in the hotel's construction.
to further work on this theme of sustainability, the hotel avoids possible sandwich constructions and uses pre-certified components to ensure low environmental impacts. these parts provide the opportunity at any time to take apart and recycle individual building components.
set in bozen, italy, the clima hotel is meant to be an impetus for assessing the sustainability of buildings in relation to their function of use. this type of structure is an important benchmark for energy analysis, and for assessing possible scenarios for planning and sustainable management.
aerial view – rendering of the houses
watercolor illustration of the site
the staggered units built into the hill
profile
in the summer the warm air rises out of the ground, cooling the interior unit
in the winter, the temperature of the interior remains constant
the ground also provides good sound insulation within the unit
break down of the hotel's construction
energy efficiency diagram
may 05, 2017
may 05, 2017
jun 24, 2015
jun 24, 2015
jun 09, 2015
jun 09, 2015
jul 17, 2017
jul 17, 2017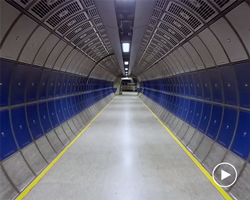 jun 23, 2017
jun 23, 2017
apr 03, 2017
apr 03, 2017