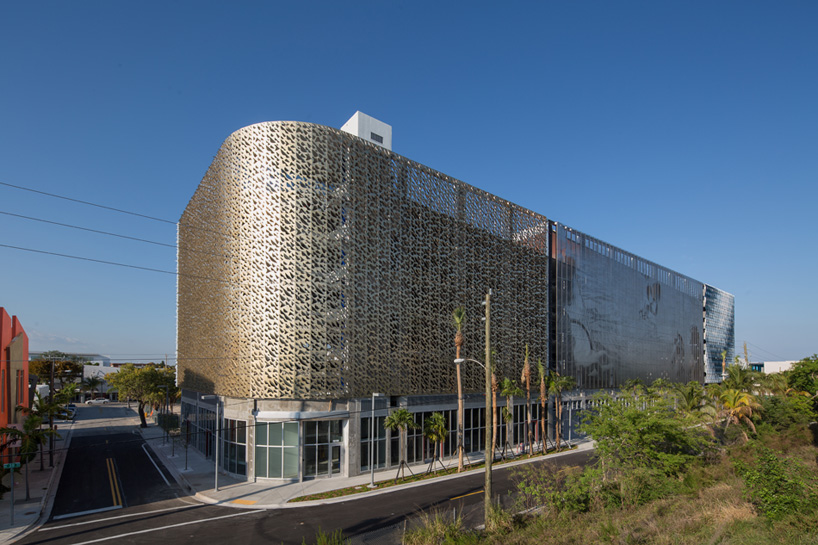 mar 31, 2015
city view garage by iwamoto scott & leong leong set to open in miami
city view garage by iwamoto scott & leong leong set to open in miami
image © robin hill
a new parking garage in miami's design district is set to open its doors, dually designed by architecture firms leong leong and iwamoto scott. the complex also includes work by artist john baldessari who has installed monochrome billboards on the garage's opposing sides.
completed by leong leong, the western façade of 'city view garage' explores the relationship between material efficiency and atmospheric effects. the technique of cutting and folding is applied to a series of gold titanium coated steel panels, which in turn generates a shimmering foliage-like pattern.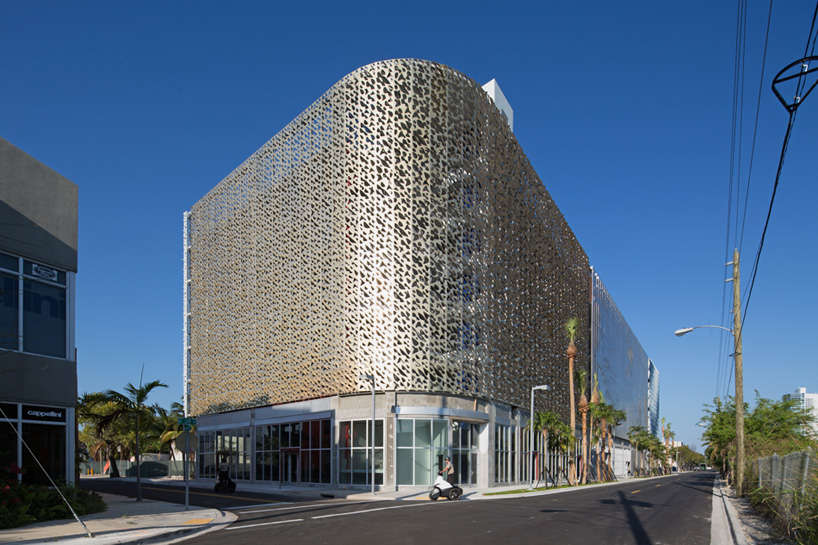 the western façade of the garage, designed by leong leong
image © robin hill
at the other end of the building, iwamoto scott's façade wraps around the south east corner of the block, encompassing an elevator lobby, exterior stairway and office block. the elevation forms a tessellated mural that strategically conceals the parking slabs through employing a digitally-fabricated modulated metal screen. suspended from a series of cantilevered fins, a distinct coloration pattern reinforces the subtle graduation of varying aperture sizes populating the metal screen.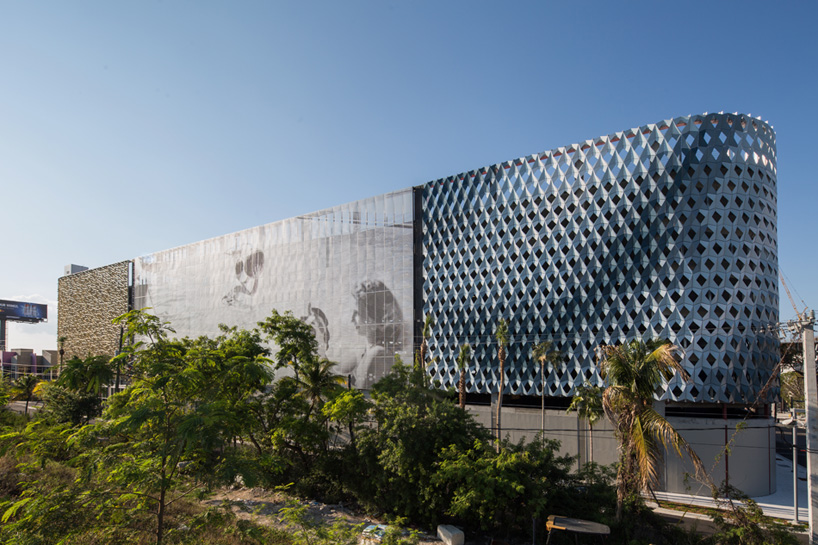 iwamoto scott's façade wraps around the south east corner of the block
image © robin hill
complementing the architecture area two pieces by artist john baldessari. the first work, 'fun (part 1)', presents the image of people enjoying games around a swimming pool. the cinematic image anticipates the future of swimming pools, while simultaneously depicting the halcyon days of early miami visible in the one-piece bathing suits and coifed hairstyles of the women at the pool. on the opposing façade, 'fun (part 2)', displays a figure attempting to balance on a beach ball, her arms outstretched in an effort to steady herself.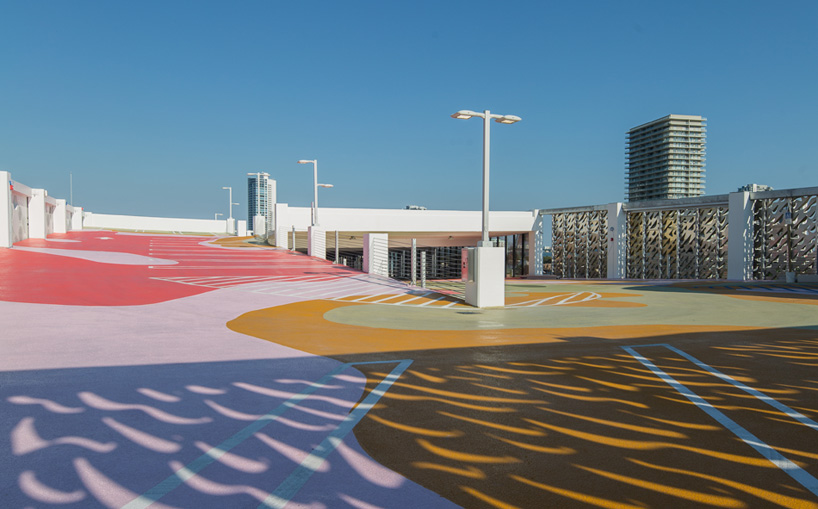 parking spaces at roof level
image © robin hill

image © robin hill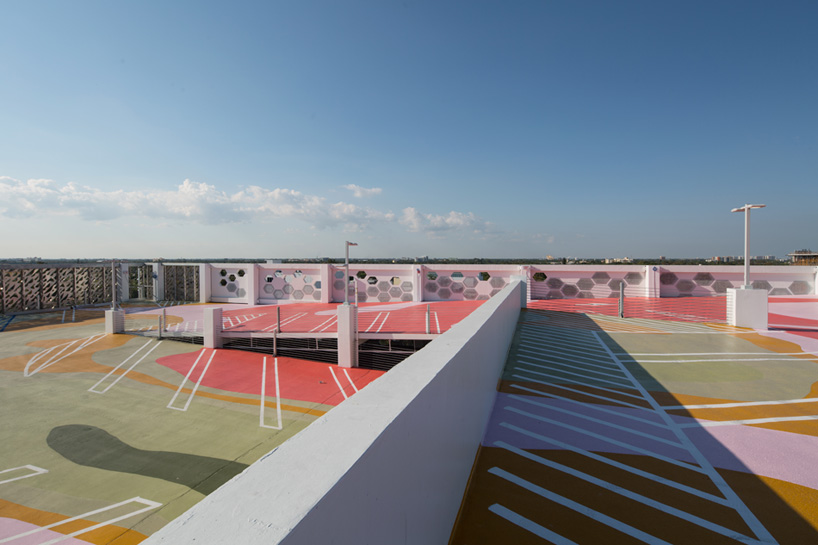 image © robin hill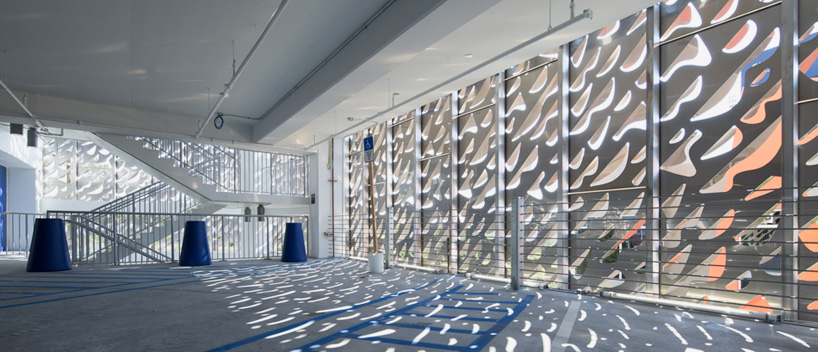 image © robin hill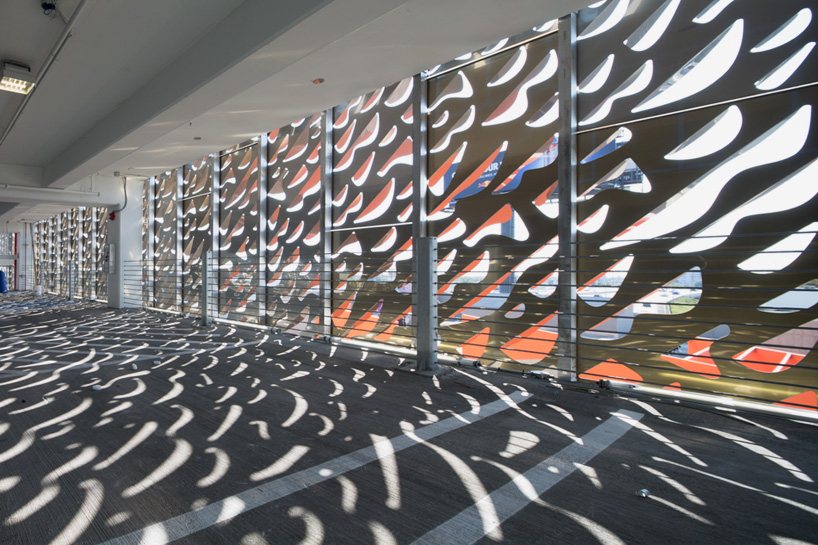 image © robin hill

image © robin hill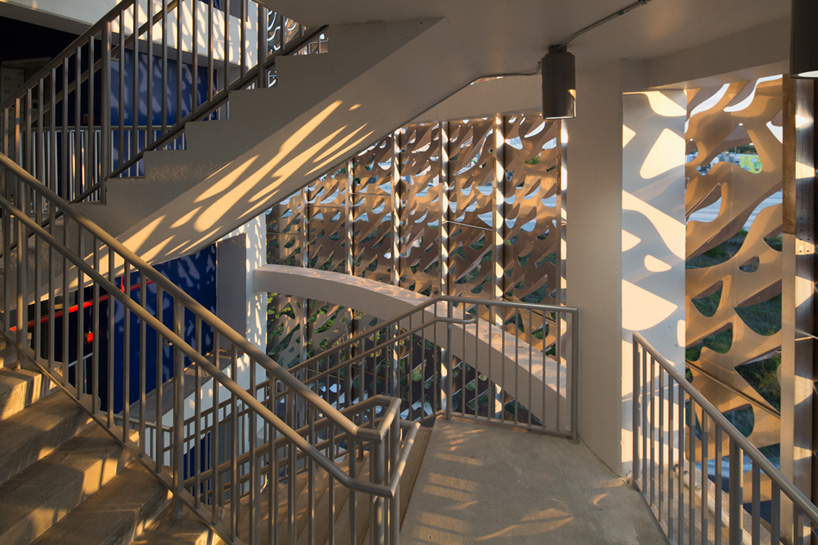 image © robin hill

complementing the architecture are two pieces by artist john baldessari
image © robin hill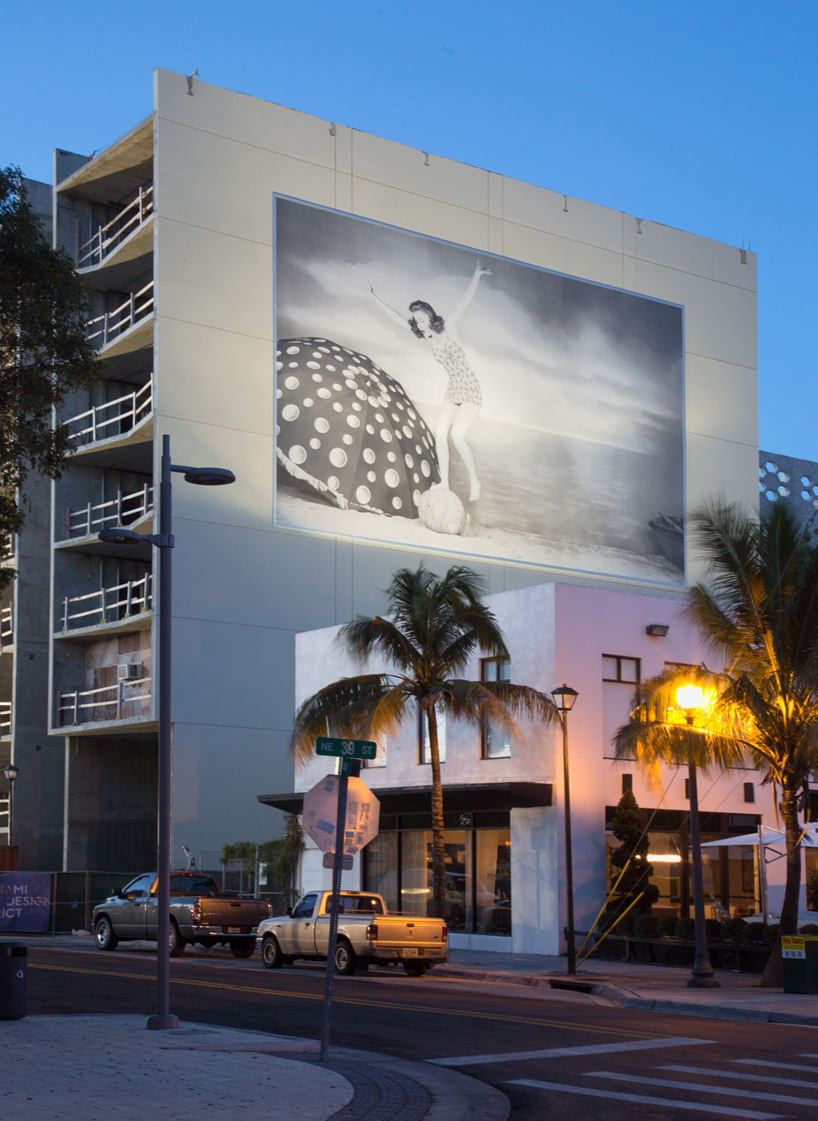 'fun (part 2)' displays a figure attempting to balance on a beach ball
image © robin hill
oct 29, 2017
oct 29, 2017
oct 19, 2017
oct 19, 2017
oct 19, 2017
oct 19, 2017
oct 18, 2017
oct 18, 2017
oct 11, 2017
oct 11, 2017
aug 11, 2017
aug 11, 2017
aug 10, 2017
aug 10, 2017
aug 08, 2017
aug 08, 2017
jun 28, 2017
jun 28, 2017