established in 1972, morphosis architects is an interdisciplinary architecture and design practice founded and led by design director thom mayne. the firm applies a wide scoping and deeply dedicated approach to designing and researching, which explores progressive principles of architecture and urban-planning. this has resulted in numerous renowned projects around the world, including the bill & melinda gates hall at cornell university (2014), the giant interactive group headquarters in shanghai (2010), and the 'hypo alpe-adria center' in austria (2002).
on a trip to los angeles, designboom paid a visit to morphosis' studio in culver city, where we interviewed its design director and 2005 pritzker prize laureate, thom mayne. following our interview, we were given a tour of the office, gaining an intriguing insight into the daily activities of the award-winning practice.

the morphosis infographic overlooks thom mayne's desk
image © designboom
adjacent to the expo line segment of los angeles' metro network, morphosis architects' office sits on a large plot that accommodates and facilitates the parking and energizing of employee cars. housed within a modern mixture of metal and glass, the building fits within the spontaneously urban environment of well-preserved old and unforced new constructions in culver city. the structure itself is said to be net-zero in energy, supporting a rooftop of photovoltaic solar energy panels, four high-tech windcatchers, and insulating east and south walls.

sculptural art, depicting material and form explorations, covers the walls
image © designboom
inside, the firm's studio is dominated by a large, double-height workspace where the majority of the employees — between 60 and 80 personnel depending on project load — carry out their daily activities. following a non-hierarchical principle, the office works openly and collaboratively, with thom mayne's desk positioned prominently. beside his station is a beautiful infographic — a 70th birthday gift from his studio — which depicts the timeline of morphosis architects and communicates its projects, duration, employees, clients and how they are all connected.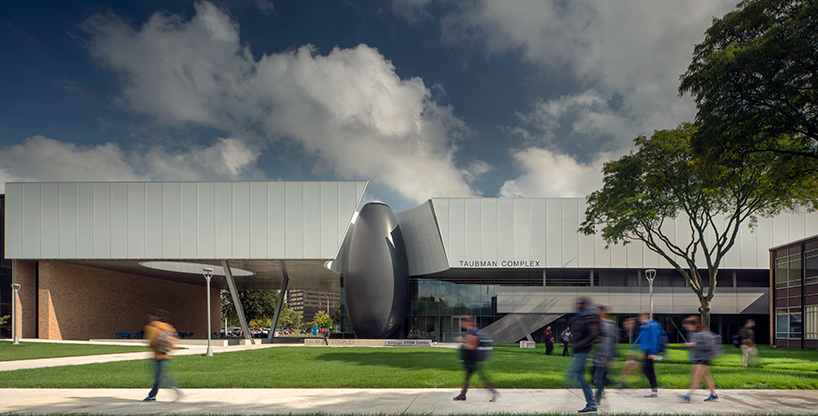 last year, morphosis completed a building for michigan's lawrence tech university / image by nic lehoux
see more of the project on designboom here
near mayne's desk, the studio proudly displays many of its impressive scaled models. these range from material explorations that mesmerizingly adorn the white walls, to both large and small buildings that boldly rise up from plinths. included in this exhibit is a two meter-tall scale model of the 'hanking center tower', the smaller 'perot museum of nature and science', and the cubic 'emerson college los angeles'. further case files, models, and memorabilia are organized within a set of cabinets that stretch along the whole length of the office.

the practice proudly displays its scale models
image © designboom
surrounding the main workspace, the office also includes a café/kitchen area, an expansive glass conference room, and a workshop. using laser cutters, CNC machines, and 3D-printers, the workshop enables a dedicated team of highly-skilled technicians to create ultra-realistic and accurate scaled models of their architectural designs. above these rooms is an area for additional and private workspaces. this zone facilitates surges in employee numbers and is normally tasked with housing teams for special projects. at the time of our visit, the private office was working tirelessly on the new 'U.S. embassy in beirut'.

models on display include 'emerson college', completed in 2014 / image © iwan baan
see more of the project on designboom here
although many of its most iconic projects clearly present the philosophy of morphosis architects, it is only at its headquarters where you truly get an accumulative understanding of the firm's extraordinary work. the energy, openness, and exploratory nature of the team enhance the challenging and progressive thoughts of thom mayne. the results rise up as exemplar models in the office before gracing locations across the globe.

scale model of the hanking center tower in shenzhen
image © designboom

a rendering illustrating the hanking center tower / image by luxigon
see more of the project on designboom here

they create their prototypes and models in-house
image © designboom

the units stretch along the whole length of the office
image © designboom

morphosis recently completed guest rooms for the 7132 hotel / image courtesy of global image creation
see more of the project on designboom here

earlier this year, the firm revealed plans for the kolon headquarters in seoul / image © morphosis
see more of the project on designboom here

the shaded garden at morphosis' office hosts BBQs and other office parties
image © designboom

the office is located next to the los angeles metro's expo line
image © designboom
Save
Save
Save
Save
Save
Save
Save
Save
Save
Save
Save
Save
Save
Save
Save
Save
Save
Save
Save
Save
Save
Save
Save
Save
Save
Save
Save
sep 14, 2017
sep 14, 2017
jun 06, 2017
jun 06, 2017
feb 10, 2017
feb 10, 2017
dec 05, 2016
dec 05, 2016
nov 07, 2016
nov 07, 2016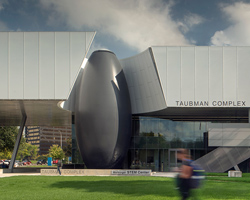 oct 26, 2016
oct 26, 2016
jul 05, 2017
jul 05, 2017
jun 05, 2017
jun 05, 2017
may 25, 2017
may 25, 2017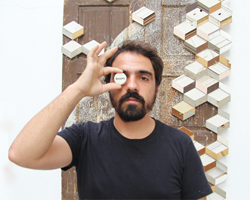 may 19, 2017
may 19, 2017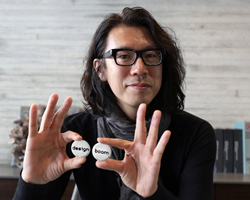 apr 30, 2017
apr 30, 2017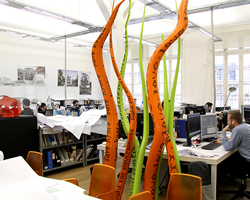 apr 17, 2017
apr 17, 2017