following bijoy jain of studio mumbai's successful bamboo structure from last year, the naomi milgrom foundation has announced that the fourth annual temporary MPavilion for melbourne will be designed by rem koolhaas & david gianotten of OMA. the commission will be the internationally-acclaimed firm's first completed architectural commission in australia.
'rem koolhaas is one of the world's most provocative and influential architects,' comments naomi milgrom, chair of the naomi milgrom foundation. 'his contribution to the cultural landscape as an urban thinker together with OMA's multi-disciplinary approach to architecture reflects MPavilion's desire to inspire debate about the role of design in building equitable and creative cities.'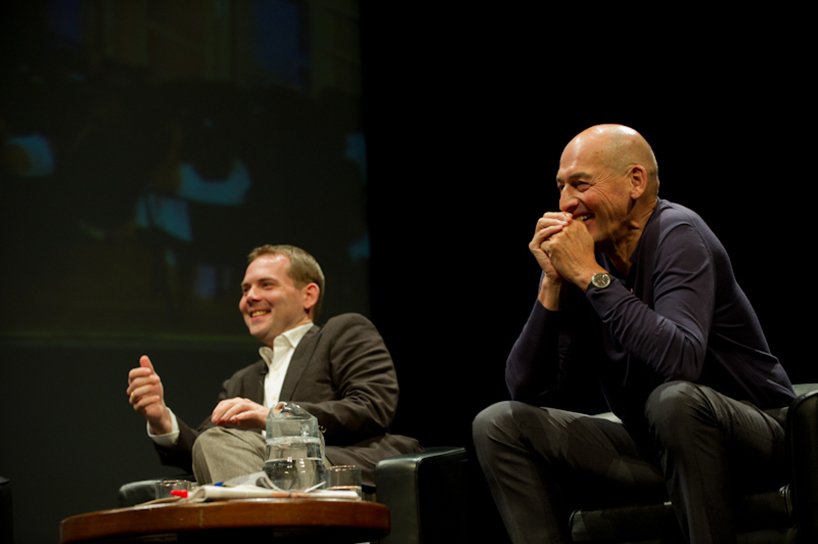 OMA's managing director david gianotten and rem koolhaas pictured together
image © jane hobson, courtesy barbican art gallery
led by rem koolhaas and eight partners, OMA has completed a host of projects across diverse locations in the world including the faena district in miami, the performing arts center in the taipei,the garage museum of contemporary art in moscow, and fondazione prada in milan. unlike its more large-scaled projects, the MPavilion will see OMA's rem koolhaas and managing director david gianotten collaborating to create a distinctive structure to host the free events, talks, workshops and gatherings that will occur over the period of four months starting on october 3rd, 2017.
'the naomi milgrom foundation's MPavilion is now a project of international significance and we look forward to contributing to the architectural legacy it has engendered. we are excited by the brief of designing a cultural heart for the city – a space of public engagement that will spark creativity and discussion, and that will act as a theater for ideas.' – rem koolhaas and david gianotten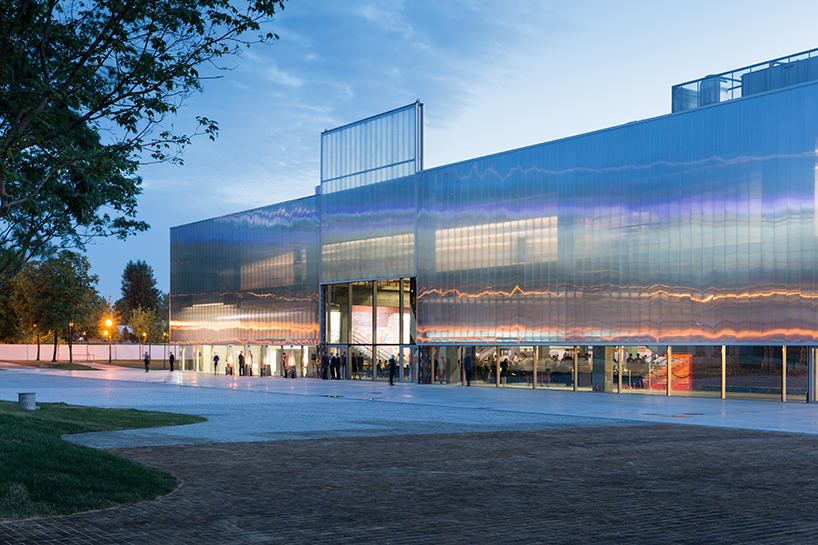 the garage museum of contemporary art in moscow by OMA / image © iwan baan
see more of this project on designboom here
the australian cultural program has contributed to numerous festivals and public events, and last year's MPavilion welcomed a total of 94,000 visitors. during its four-month residency in the queen victoria gardens, the events — focused on design and architecture — included 63 talks and public lectures, 39 music performances and 60 gatherings and public workshops.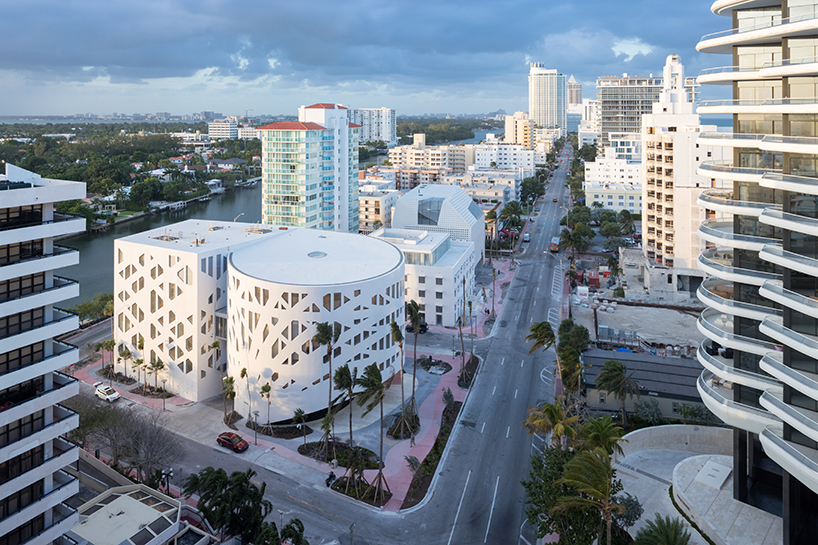 the faena district in miami by OMA / image © iwan baan
see more of this project on designboom here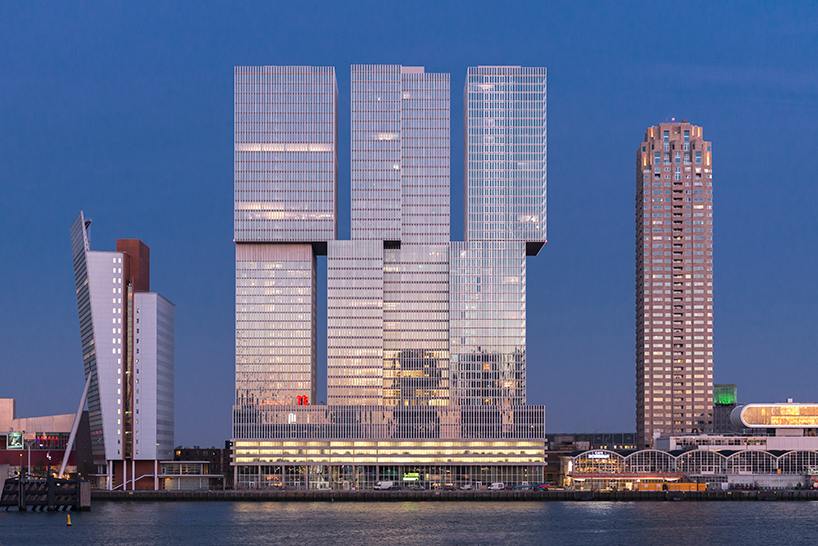 de rotterdam by OMA /image © frans parthesius
see more of this project on designboom here
drone footage showing MPavilion 2016 by bijoy jain of studio mumbai
Save
Save
Save
Save
Save
Save
Save
Save
Save
Save
Save
Save
Save
nov 01, 2017
nov 01, 2017
oct 22, 2017
oct 22, 2017
oct 20, 2017
oct 20, 2017
oct 10, 2017
oct 10, 2017
oct 06, 2017
oct 06, 2017
oct 02, 2017
oct 02, 2017
oct 02, 2017
oct 02, 2017
jun 19, 2017
jun 19, 2017
oct 04, 2016
oct 04, 2016
jul 25, 2016
jul 25, 2016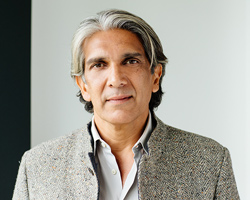 feb 08, 2016
feb 08, 2016
oct 05, 2015
oct 05, 2015
nov 02, 2017
nov 02, 2017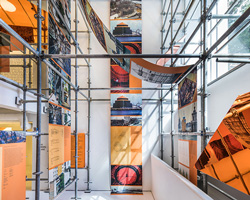 oct 27, 2017
oct 27, 2017
oct 11, 2017
oct 11, 2017
oct 02, 2017
oct 02, 2017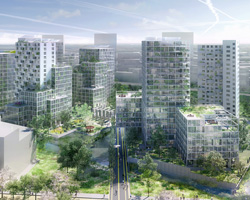 sep 12, 2017
sep 12, 2017
aug 31, 2017
aug 31, 2017
oct 23, 2017
oct 23, 2017
oct 20, 2017
oct 20, 2017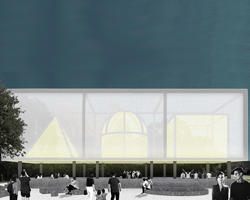 oct 20, 2017
oct 20, 2017
oct 19, 2017
oct 19, 2017
oct 18, 2017
oct 18, 2017
oct 18, 2017
oct 18, 2017