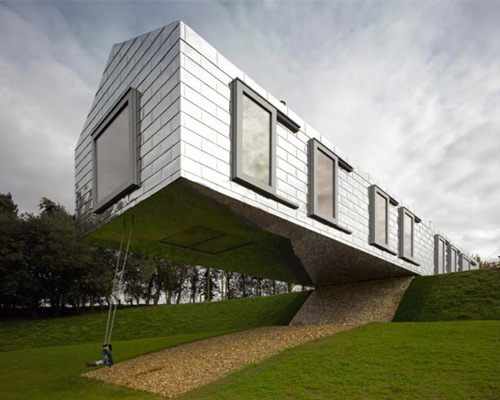 oct 14, 2010
MVRDV completes balancing barn for living architecture
balancing barn, a cantilevered holiday home near the village of thorington in suffolk, england, was completed last tuesday. living architecture, an organization devoted to the experience of modern architecture, commissioned MVRDV in 2008. mole architects from cambridge were executive architects and studio makkink bey designed the interior.
balancing barn is situated on a beautiful site by a small lake in the english countryside near thorington in suffolk. the barn responds through its architecture and engineering to the site condition and natural setting. the traditional barn shape and reflective metal sheeting take their references from the local building vernacular. in this sense the balancing barn aims to live up to its educational goal in re-evaluating the countryside and making modern architecture accessible. additionally, it is both a restful and exciting holiday home. furnished to a high standard of comfort and elegance, set in a quintessentially english landscape, it engages its temporary inhabitants in an experience.
approaching along the 300 meter driveway, balancing barn looks like a small, two-person house. it is only when visitors reach the end of the track that they suddenly experience the full length of the volume and the cantilever. the barn is 30 meters long, with a 15 meters cantilever over a slope, plunging the house headlong into nature. the reason for this spectacular setting is the linear experience of nature. as the site slopes, and the landscape with it, the visitor experiences nature first at ground level and ultimately at tree height. the linear structure provides the stage for a changing outdoor experience.
at the midpoint the barn starts to cantilever over the descending slope, a balancing act made possible by the rigid structure of the building, resulting in 50% of the barn being in free space. the structure balances on a central concrete core, with the section that sits on the ground constructed from heavier materials than the cantilevered section. the long sides of the structure are well concealed by trees, offering privacy inside and around the barn.
the exterior is covered in reflective metal sheeting, which, like the pitched roof, takes its references from the local building vernacular and reflects the surrounding nature and changing seasons.
on entering the barn, one steps into a kitchen and a large dining room. a series of four double bedrooms follows, each with separate bathroom and toilet. in the very center of the barn the bedroom sequence is interrupted by a hidden staircase providing access to the garden beneath. in the far, cantilevered end of the barn, there is a large living space with windows in three of its walls, floor and ceiling. the addition of a fireplace makes it possible to experience all four elements on a rainy day. full height sliding windows and roof lights throughout the house ensure continuous views of, access to and connectivity with nature.

interior design by studio makkink bey
the interior is based on two main objectives:
– the house is an archetypical two-person home, expanded in shape and content so that it can equally comfortably accommodate eight. two will not feel lost in the space, and a group of eight will not feel too cramped.
– a neutral, timeless timber is the backdrop for the interior designed by studio makkink bey. partly pixilated and enlarged cloud studies by john constable and country scenes by thomas gainsborough are used as connecting elements between the past and contemporary britain, as carpets, wall papers and mounted textile wall-elements. the crockery is made up of a set of english classics for two, and a modern series for a further six guests, making an endless series of combinations possible and adding the character of a private residence to the home.
the barn is highly insulated, ventilated by a heat recovery system, warmed by a ground source heat pump, resulting in a high energy efficient building.

bathroom
living architecture has asked a series of established and emerging world class architects to build houses around the UK. the houses will be available to rent for holidays by the general public. the inspiration for living architecture came from a desire for people to be able to experience what it is like to live, eat and sleep in a space designed by an outstanding architectural practice. whilst there are examples of great modern buildings in britain, they tend to be in places that one passes through (eg. airports, museums, offices), and the few modern houses that exist are almost all in private hands and cannot be visited. living architecture has started to open its houses for holiday rentals in the autumn of 2010.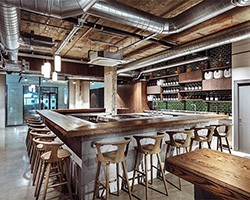 jun 03, 2020
jun 03, 2020
apr 17, 2020
apr 17, 2020
apr 12, 2020
apr 12, 2020
apr 09, 2020
apr 09, 2020
apr 06, 2020
apr 06, 2020
apr 02, 2020
apr 02, 2020
may 03, 2020
may 03, 2020
apr 23, 2020
apr 23, 2020
apr 13, 2020
apr 13, 2020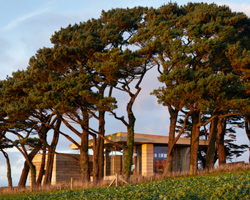 oct 29, 2018
oct 29, 2018
apr 22, 2016
apr 22, 2016
aug 08, 2014
aug 08, 2014
MVRDV
(146 articles)
apr 06, 2020
apr 06, 2020
mar 20, 2020
mar 20, 2020
mar 11, 2020
mar 11, 2020
jun 04, 2020
jun 04, 2020
jun 04, 2020
jun 04, 2020
jun 04, 2020
jun 04, 2020
a diverse digital database that acts as a valuable guide in gaining insight and information about a product directly from the manufacturer, and serves as a rich reference point in developing a project or scheme.