in denmark, the collaborative team of MVRDV and COBE has broken ground on a high school that forms part of roskilde's ROCKmagneten masterplan. student housing will also be constructed alongside the educational facility, with both new projects joining a gold-studded rock museum that opened last year. 'roskilde festival folk high school' is set to be completed by autumn 2018, while the student accommodation should be finalized by the end 2017.

the auditorium for 150 people includes a tribune that encourages interaction
image by christopher malheiros paris (also main image)
designed by MVRDV and COBE, the 3,000 square meter high school will be situated inside a former concrete factory, maintaining its industrial shell. internally, a series of volumes will be added, accommodating classrooms and other facilities. 'the continuous industrial interior is not only maintained but enriched, acting as a collective stage for activities for students,' explains the design team. the boxes include an auditorium for 150 people, a tribune for open discussions, a music studio, a workshop, and architecture, dance, and art classrooms.

the school is the first of its kind in denmark and maintains its original concrete shell
image by christopher malheiros paris
the school is based on the ideals of the roskilde festival, one of europe's largest music events. the institution is the first newly-established folk high school in denmark in 45 years, and will have no curriculum or exams. both students and teachers will live on site during the school's courses, which will place an emphasis on creative and humanistic topics.
project info:
roskilde festival folk high school
architects: COBE, DK and MVRDV, NL
landscape architects: LIW planning, DK and kragh & berglund, DK
engineering structure & MEP: norconsult, DK
costing: COBE/MVRDV/norconsult
fire safety: alectia, DK
acoustics: gade & mortensen, DK
advisors/consultants: transsolar, DE, BKD consulting, DK
renderings: christopher malheiros paris
drawings and diagrams: MVRDV and COBE
MVRDV: winy maas, jacob van rijs and nathalie de vries with fokke moerel, aser giménez ortega, mette rasmussen, emilie koch, julius kirchert, mateusz wojcieszek, samuel delgado, gerard heerink, andrei docu predescu, kalin pilat and klara andersson
COBE: dan stubbergaard, thomas krarup, sonia bom, caroline krogh andersen, jens kert wagner, clement bue maali, milan milenkovski, simon engberg christensen, morten andersen, anis souissi, marine pierson, tenna buus rasmussen, tamara kalanajevska, daniella n. eskildsen, jannis bruns, arvydas gasparavicius, gianluigi d'aloisio, jonas snedevind nielsen, jonas søndergaard
roskilde festival folk high school student housing
architects: COBE, DK and MVRDV, NL
engineering: norconsult, DK
fire safety: alectia, DK
contractor: scandi byg, DK
MVRDV: winy maas, jacob van rijs and nathalie de vries with fokke moerel, aser giménez ortega, mette rasmussen, emilie koch, julius kirchert, mateusz wojcieszek and samuel delgado
COBE: dan stubbergaard, thomas krarup, eik bjerregaard, jens kert wagner, bart smets, marine pierson, marianne filtenborg, sonia bom, simon engberg christensen, simon elander hinnerud, jonas søndergaard
Save
Save
Save
Save
Save
Save
Save
Save
Save
Save
Save
Save
oct 03, 2017
oct 03, 2017
sep 28, 2017
sep 28, 2017
sep 26, 2017
sep 26, 2017
sep 09, 2017
sep 09, 2017
sep 01, 2017
sep 01, 2017
aug 28, 2017
aug 28, 2017
jun 28, 2017
jun 28, 2017
jan 13, 2017
jan 13, 2017
sep 29, 2016
sep 29, 2016
apr 29, 2016
apr 29, 2016
feb 11, 2016
feb 11, 2016
feb 04, 2016
feb 04, 2016
MVRDV
(100 articles)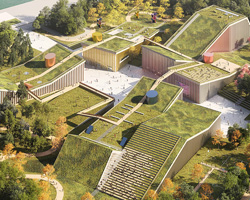 oct 17, 2017
oct 17, 2017
oct 12, 2017
oct 12, 2017
sep 06, 2017
sep 06, 2017
sep 05, 2017
sep 05, 2017
jul 14, 2017
jul 14, 2017
jul 12, 2017
jul 12, 2017
oct 30, 2017
oct 30, 2017
oct 27, 2017
oct 27, 2017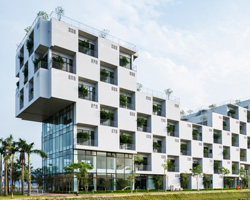 oct 24, 2017
oct 24, 2017
oct 22, 2017
oct 22, 2017
oct 13, 2017
oct 13, 2017
oct 12, 2017
oct 12, 2017