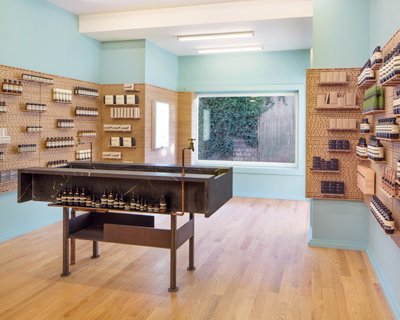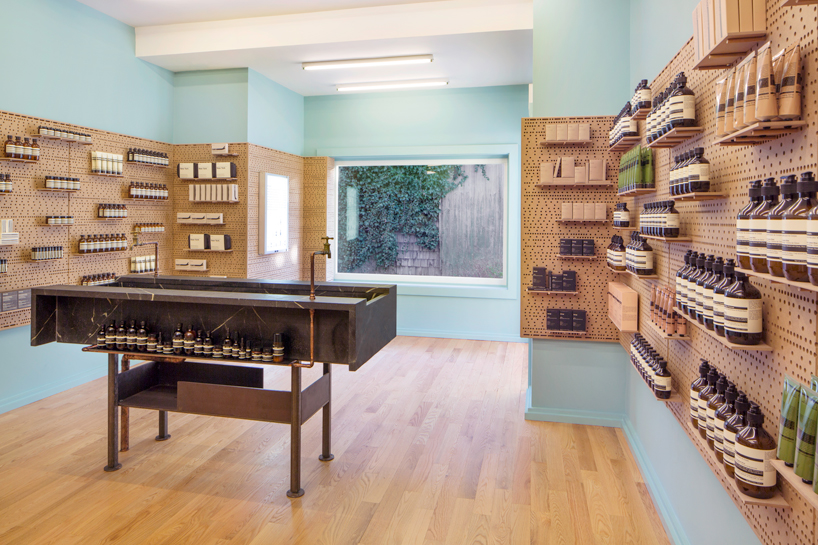 may 13, 2013
NADAAA completes aesop east hampton signature shop
NADAAA completes aesop east hampton signature shopall images courtesy of aesop
the new york office of practice boston-based firm NADAAA has designed the east hampton new york shop for australian skin care brand aesop. this signature store resides in an area which has previously been home to such creatives as willem de kooning, lee krasner, frank o'hara, jackson pollock and jean stafford.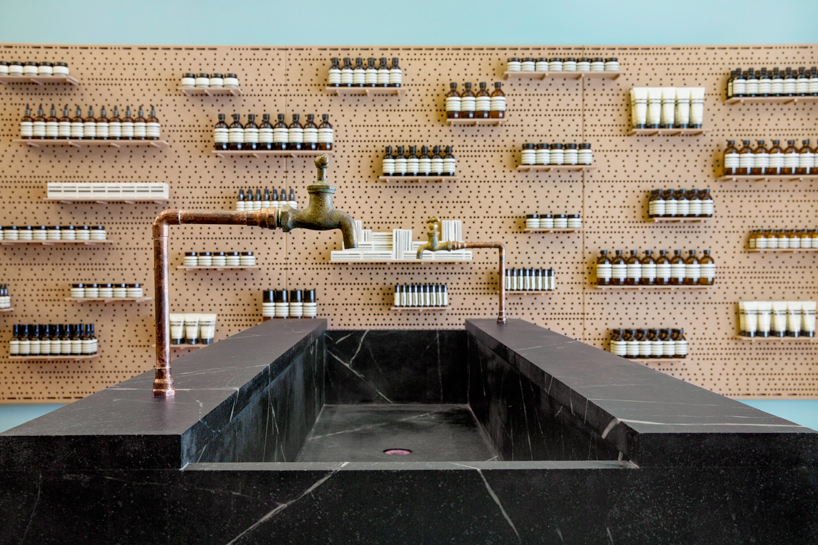 a wash sink made of vermont soapstone stands as the centre piece of the shop
the firm combines production and design, having digitally fabricated pegboards line the walls of the cozy space that double as cladding and modular product display system. dowels of varying lengths are easily inserted into the panels to support orderly shelves–a pragmatic installation in which to showcase the line of natural beauty products that can be modified to achieve visual diversity.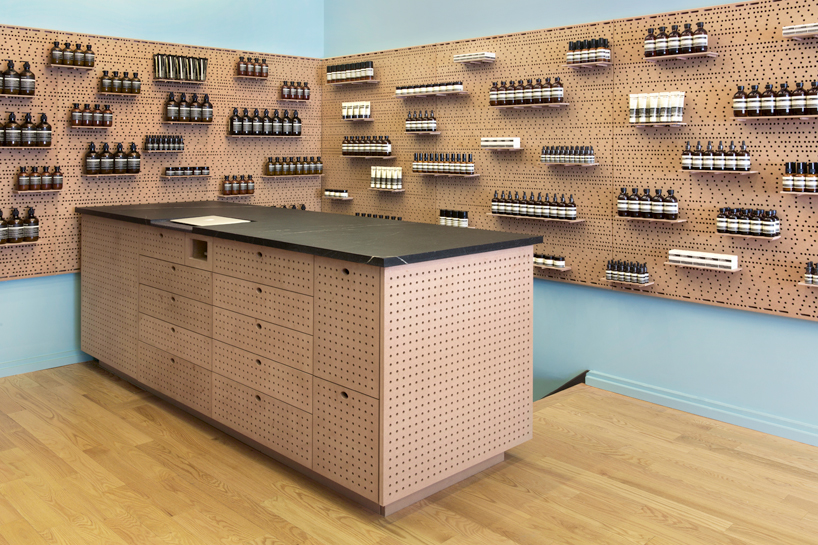 digitally fabricated pegboards line the walls offering a pragmatic display system in which to showcase the aesop product line
as with all aesop shops, a washbasin takes center stage. crafted from vermont soapstone–which has been used in the manufacturing of wash sinks in the northeast US for quite some time–it is outfitted with copper valve taps which continues this theme of practicality. a subdued color palette of robin's egg blue covers the walls, complimenting the natural, warm tones of the panels hung against them, as well as the honey-hued wood floors. the overall design has been conceived to celebrate the maritime and cultural heritage of the hamptons. a large picture window at the front of the store opens up onto the sidewalk, allowing an abundant amount of natural light to flood through.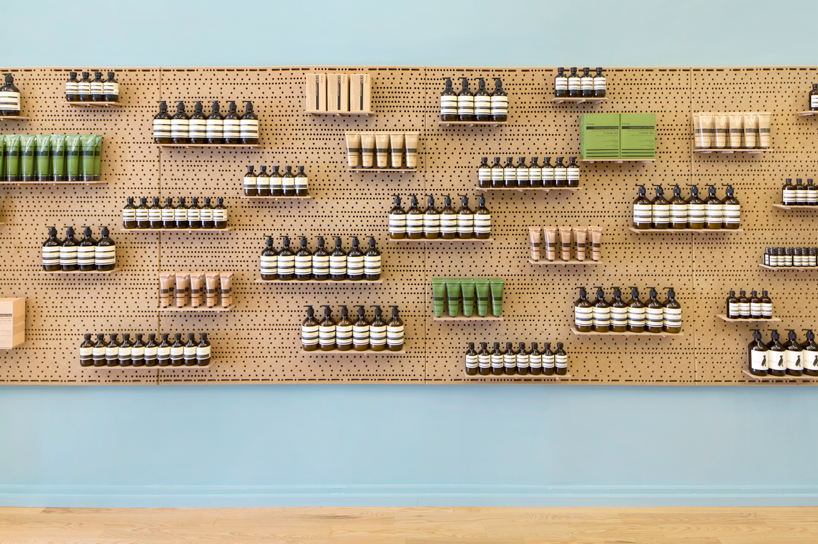 dowels are easily inserted into the pegboards to support shelves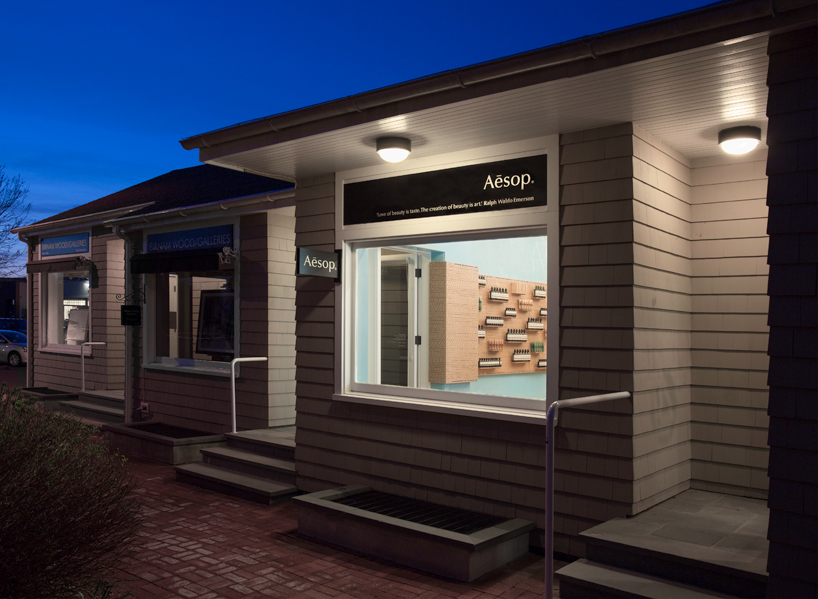 store front
aesop
(28 articles)
apr 30, 2017
apr 30, 2017
mar 12, 2017
mar 12, 2017
dec 27, 2016
dec 27, 2016
NADAAA
(5 articles)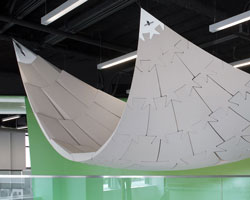 apr 28, 2016
apr 28, 2016
apr 26, 2016
apr 26, 2016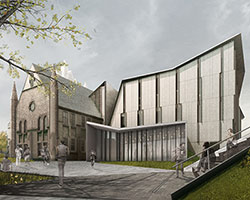 oct 20, 2013
oct 20, 2013