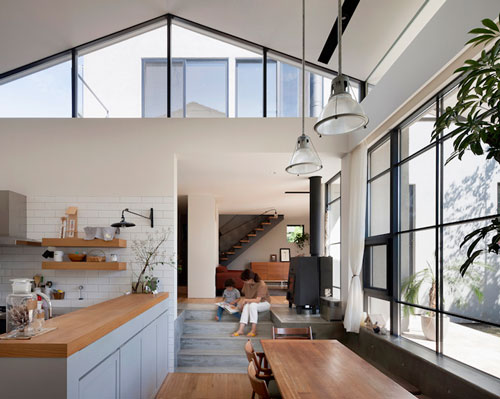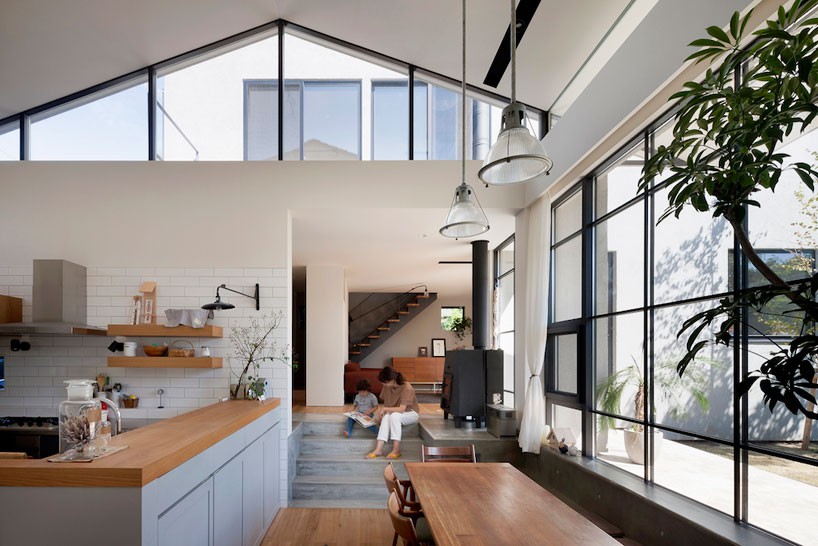 jan 13, 2016
naoi architecture & design office crafts light-filled hut in tsujido in japan
naoi architecture & design office crafts light-filled hut in tsujido in japan
all images by hiroshi ueda
tokyo practice naoi architecture + design office have designed 'hut in tsujido' to fuse nature into the daily lives of the inhabitants. based on a vacant plot of land adjacent to the existing suburban residence, the building has been formed in the shape of a hut corresponding to the scenery; from the inside, the surrounding nature can be enjoyed as a view and when outside, the plants and trees can be appreciated.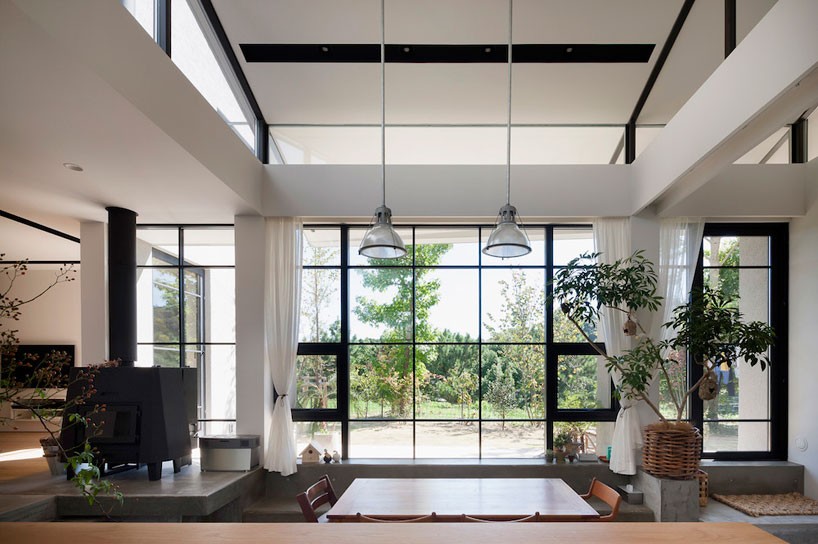 the grid windows filter soft indirect light throughout the day
the spatial arrangement is spread across two floors. the first level is divided into three zones: the living room, dining/kitchen and a utility area. simultaneously, the boundary between each area is differentiated by the floor finished in exposed concrete. the home's first floor plays host to the two bedrooms, which convey a sense of privacy and seclusion, in comparison to the openness embodied in the ground level.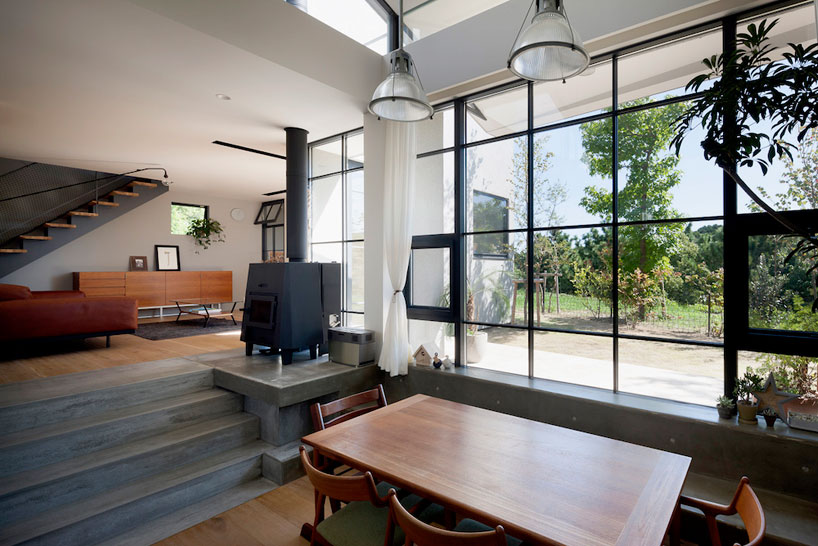 exposed concrete floors mark the boundaries between each program
the kitchen and dining sits upon a sunken floor due to the scheme's uneven topography, whilst this enables the dining table and terrace to be at the same height, the residents can gain have a constant view of their garden. the grid windows filter soft indirect light throughout the day.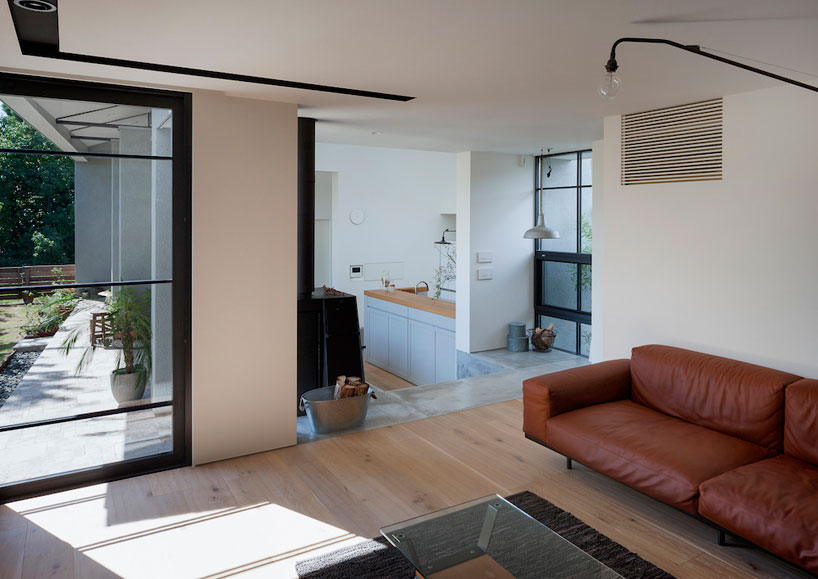 the kitchen is located on a sunken level, resulting in the space being at eye level with the terrace outside
derived from the concept of a 'hut', the main structure is constructed from wood, while the roof is designed as a simple truss structure with vertical steel struts. the roof trusses are purposely left exposed, and the thin steel frames instilling a delicacy to complement the simple, yet comfortable nature of the home.
'even if technologies or the sense of value change in times, we hope the architecture – designed to fulfill the universal desire to feel nature – will be appreciated and loved for a long time.' – naoi architecture and design office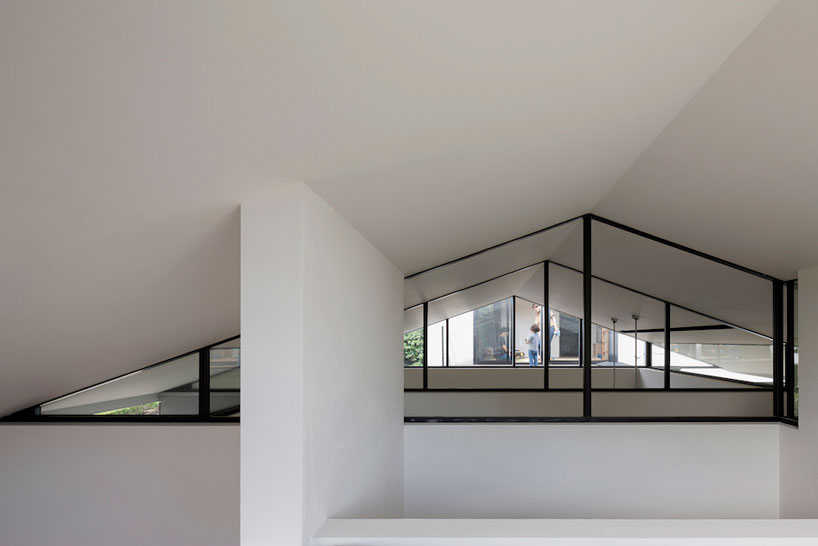 the main structure of the building is wood, while the roof is designed to be a simple truss structure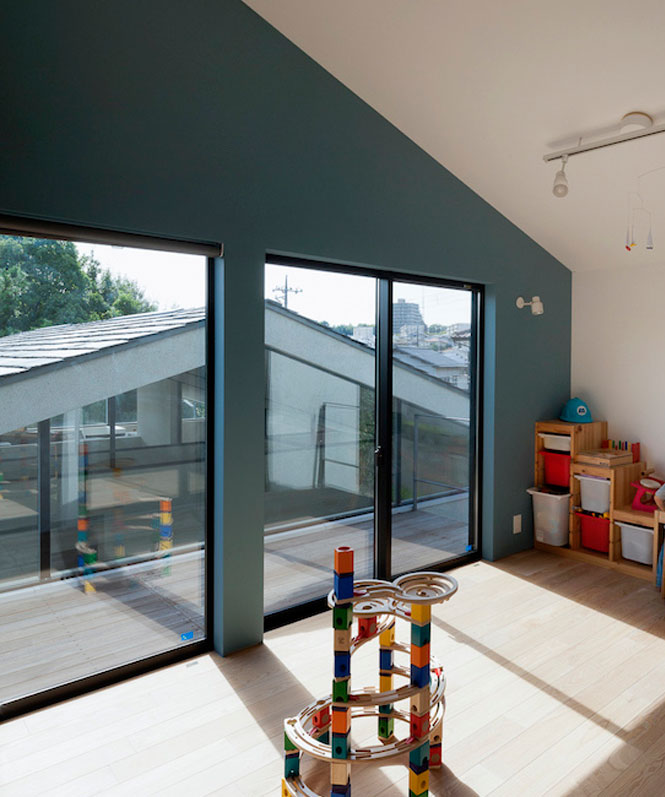 the upper floor playroom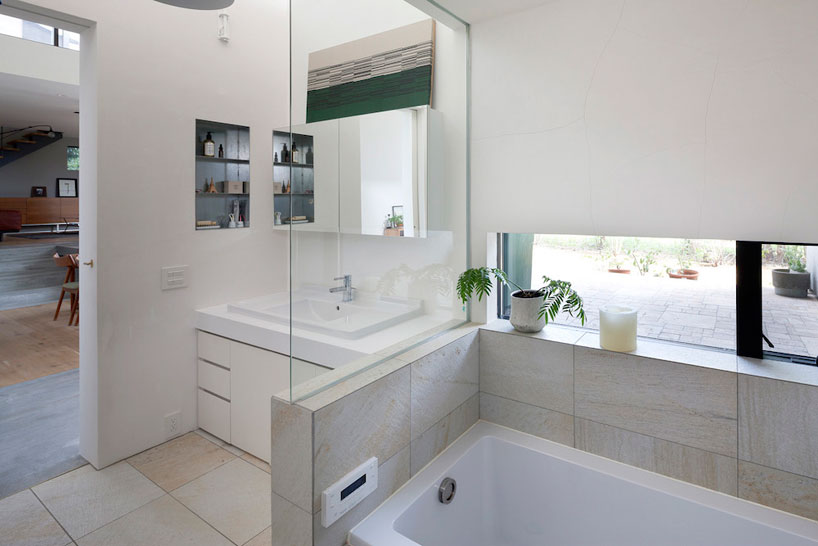 the accumulation and balance of each design element enables the family to enjoy a sophisticated, yet simple life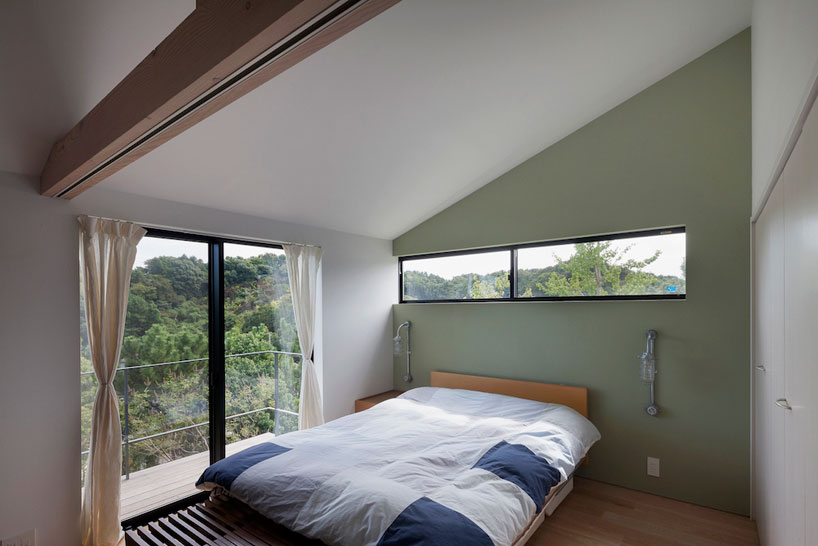 the bedroom leads out onto a balcony with views over the greenery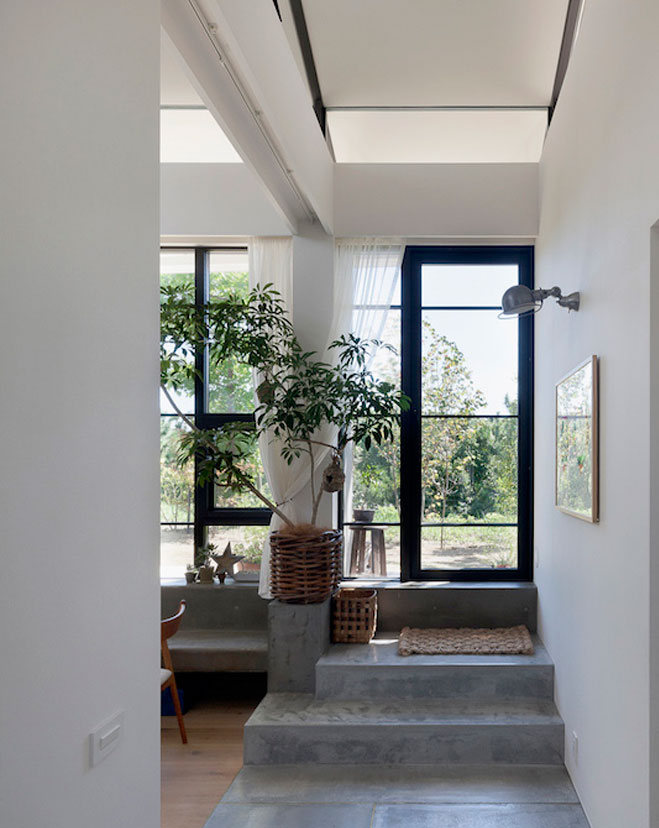 the home is designed so the family can use the outdoor garden for meals and relaxation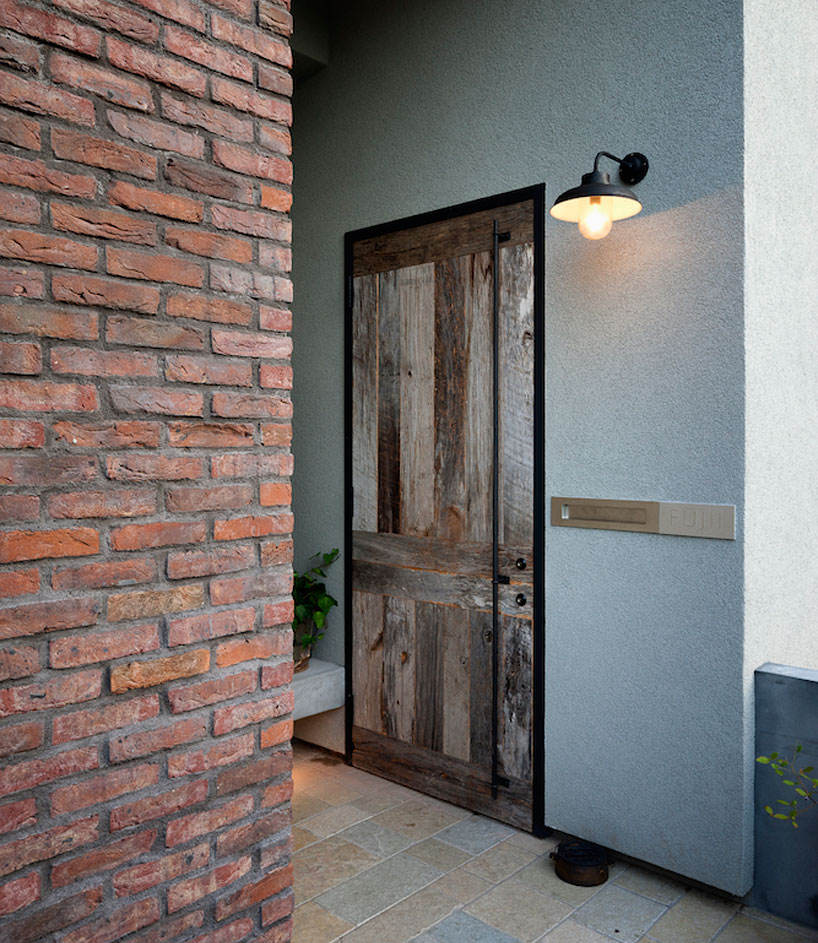 the property is located in the kanagawa prefecture, japan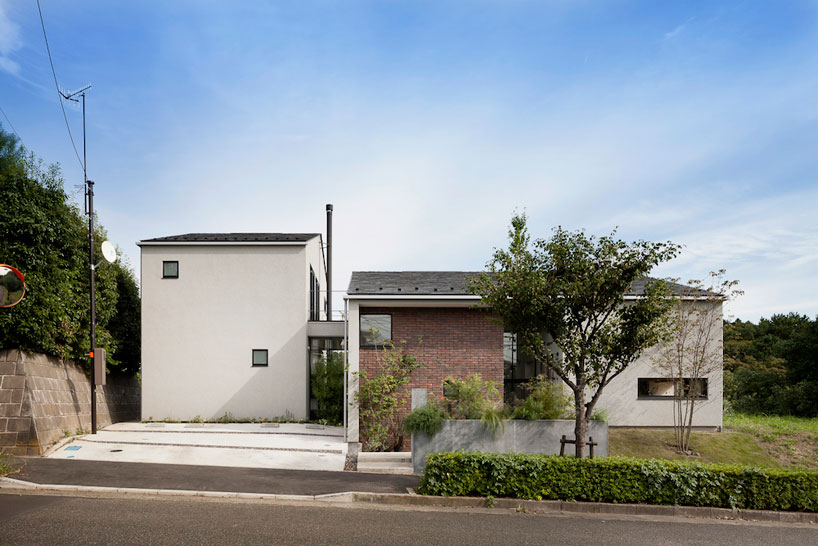 the exterior of the scheme, which has been derived from the shape of a hut
nov 02, 2017
nov 02, 2017
nov 01, 2017
nov 01, 2017
oct 28, 2017
oct 28, 2017
oct 27, 2017
oct 27, 2017
oct 25, 2017
oct 25, 2017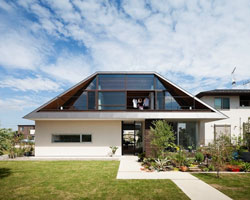 jan 29, 2014
jan 29, 2014
jan 30, 2013
jan 30, 2013
dec 13, 2012
dec 13, 2012