jun 03, 2010
nelson mandela bay stadium south africa world cup 2010
nelson mandela bay stadium by gmp architekten photo © marcus bredt
the nelson mandela bay stadium is one of the three stadiums that german firm gmp architekten designed for the 2010 FIFA world cup. located beside the north end lake with terraces and hills in the middle of prince alfred's park the stadium is both a football and rugby stadium.
the stadium is set in the surrounding area as a landmark building, rising from the edge of the lake like a flower. the building is reflected in the water and forms a unique vista.
nelson mandela bay stadium – from a distance photo © marcus bredt
the silhouette of the stadium indicates the clear design of the structural members. they form a colonnaded walkway that encloses the whole stadium. the glazed lounge level forms the horizontal termination of the colonnades. the leaf-shaped roof components, the tips of which extend as far as the floor at lounge level, float above this ring and round the picture off.
nelson mandela bay stadium – looking out onto the surrounding lake photo © marcus bredt
the roof structure is oriented to local climate conditions and protects spectators not only against the sun but also (and particularly) against frequent, violent onshore winds. the protection takes the form of aluminum caldding carried on triangulated trusses with white ptfe membrane surfaces in the interstices. all technical facilities such as the sound system and lighting, and also the maintenance walkway, are integrated into the roof.
nelson mandela bay stadium – main entrance photo © marcus bredt
the stadium is designed for 48,000 spectators divided into an upper and a lower level. the rounded design of the stands provides optimum viewing conditions and guarantees an intimate, emotional atmosphere.
the design takes account not only of function, technical and climatic aspects but also cultural considerations as well. the façade, which is at the rear of the colonnading, is being finished by local african craftsmen to give a 700m-wide exhibition of traditional and modern african culture.
nelson mandela bay stadium photo © marcus bredt
the construction of the nelson mandela bay stadium offers an opportunity to provide port elizabeth with a high-quality sports facility that will revitalize the whole urban area. the aim of the design is to encourage maximum use after the world cup. all the press areas of the stadium can be turned into offices and leisure facilities. an open area will be created between the stadium and the sea offering water-based recreation. along with the sports and leisure clubs in port elizabeth that will use the stadium on a daily basis, the area around prince alfred's park will develop into an excursion destination.
nelson mandela bay stadium – detail of roof photo © marcus bredt
nelson mandela bay stadium – detail of roof photo © marcus bredt
nelson mandela bay stadium – detail of roof photo © marcus bredt
nelson mandela bay stadium – interior structure of roof photo © marcus bredt
nelson mandela bay stadium – interior structure of roof photo © marcus bredt
inside the stadium photo © marcus bredt
inside the stadium photo © marcus bredt
inside the stadium photo © marcus bredt
inside the stadium photo © marcus bredt
inside the stadium photo © marcus bredt
inside the stadium photo © marcus bredt
inside the stadium photo © marcus bredt
structure of the roof photo © marcus bredt
the interior of the stadium photo © marcus bredt
the interior of the stadium photo © marcus bredt
the interior of the stadium photo © marcus bredt
the interior of the stadium photo © marcus bredt
the interior of the stadium photo © marcus bredt
the interior of the stadium photo © marcus bredt
the interior of the stadium photo © marcus bredt
elevation view image courtesy gmp architekten
elevation view image courtesy gmp architekten
section of the stadium image courtesy gmp architekten
floor plan image courtesy gmp architekten
floor plan image courtesy gmp architekten
floor plan image courtesy gmp architekten
floor plan image courtesy gmp architekten
floor plan image courtesy gmp architekten
roof plan image courtesy gmp architekten
roof plan image courtesy gmp architekten
section view image courtesy gmp architekten
section view image courtesy gmp architekten
site plan image courtesy gmp architekten
project info: direct commission: in 2005 draft: volkwin marg and hubert nienhoff with holger betz partner: hubert nienhoff project: holger betz, silke flaßnöcker staff draft :robert hormes, burkhard pick, alberto flores, tobias schaer, martin krebs staff pick: execution burkhard, martin krebs, margret böthig working with: ada architectural design associates, dhiro kalian, dominic bonness architects; noh architects, gapp architects structural engineering: sdd8e joint venture; roof: schlaich berger und partner electrical: clinkscale maughan-brown plumbing / heating: wsp consulting engineers ventilation: wsp consulting engineers fire: clinkscale maughan-brown project manager: bks engineering and management grinkaker general, lta / interbeton construction period: from december 2006 to december 2009 capacity: 46 000 seats for the 2010 world cup gross floor area: 50,000 m2 amount of roof pitch to about 40 m amount of landscape (the lower tier is buried), about 33 m owner: nelson mandela bay municipality
oct 20, 2010
oct 20, 2010
aug 19, 2010
aug 19, 2010
aug 16, 2010
aug 16, 2010
apr 25, 2017
apr 25, 2017
feb 01, 2017
feb 01, 2017
jun 06, 2016
jun 06, 2016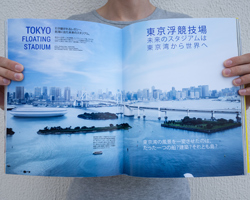 jun 22, 2017
jun 22, 2017
may 12, 2017
may 12, 2017
may 08, 2017
may 08, 2017