in the 1850s, a baseball craze swept through new york, and the term 'national pastime' was coined for the sport by journalists. baseball has been a key figure for history in the united states as well, from jackie robinson breaking the color boundary with the brooklyn dodgers, to the socio-political discussion regarding minimum wage for minor league players in spring 2018. the theaters for baseball are the stadiums that stage the events.
in neomam's latest project in collaboration with vivid seats, the studio bring seven unbuilt stadiums to life through renderings that place them in a modern context, visualizing what could have been.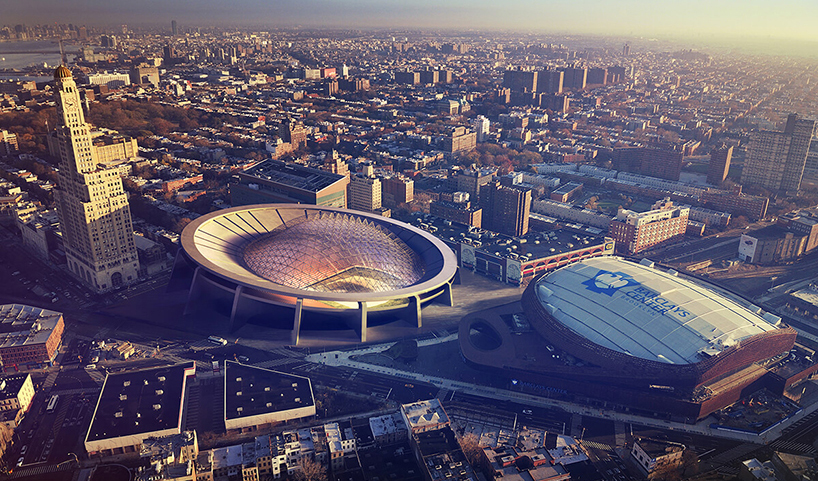 brooklyn dome (brooklyn dodgers)
the first rendering by neomam for vivid seats is a transforming a proposal by walter o'malley before he relocated the brooklyn dodgers to los angeles. the brooklyn dome proposal in 1956 was envisaged to be situated between atlantic and flatbush avenues. it would have been the first domed stadium in the world, using a lightweight aluminum structure to cover the field in poor weather.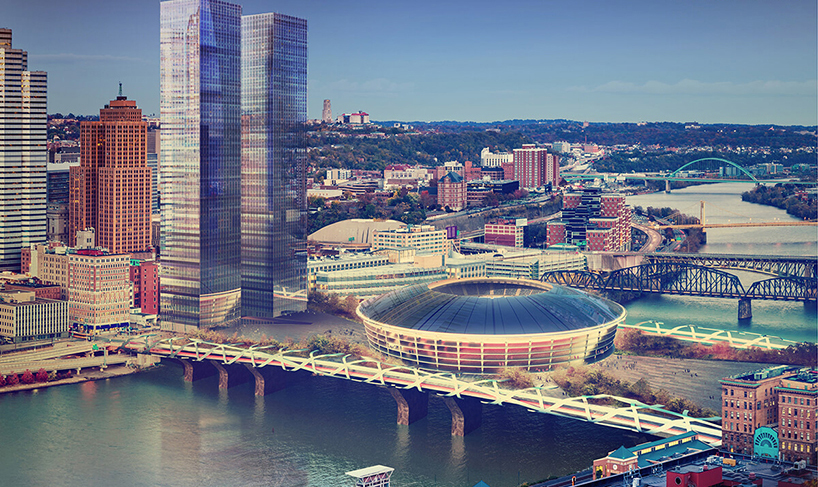 pittsburgh stadium (pirates)
a couple of years later in 1958, one of the most interesting designs was proposed by the pittsburgh pirates, a stadium on-top of the monongahela river where the smithfield bridge is today. this proposal for pittsburgh stadium would have solved the issue of finding space in premium location by manufacturing it out of thin air. the futuristic and sleek design featured two towers at the end of the platform, intended to be hotels. however the plan was scraped in the 1970s.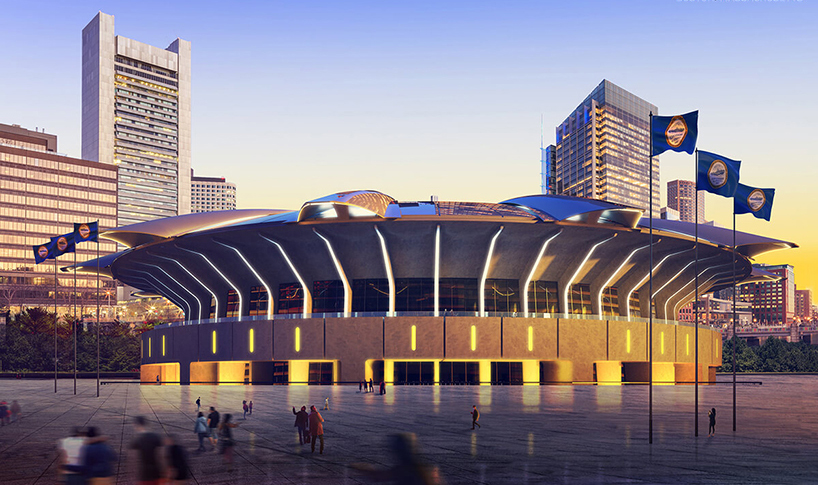 boston dome (red sox)
in 1965, one of the most iconic stadiums in fenway park would have been replaced by the boston dome for the red sons. the idea was for the new stadium 'to host baseball and football, with a separate arena for basketball, hockey and even dog racing. its unique dome was made up of 12 diamond-shaped, retractable parts that would all slide outwards to open in about 20 minutes.' it would be situated on i-90 (massachusetts turnpike).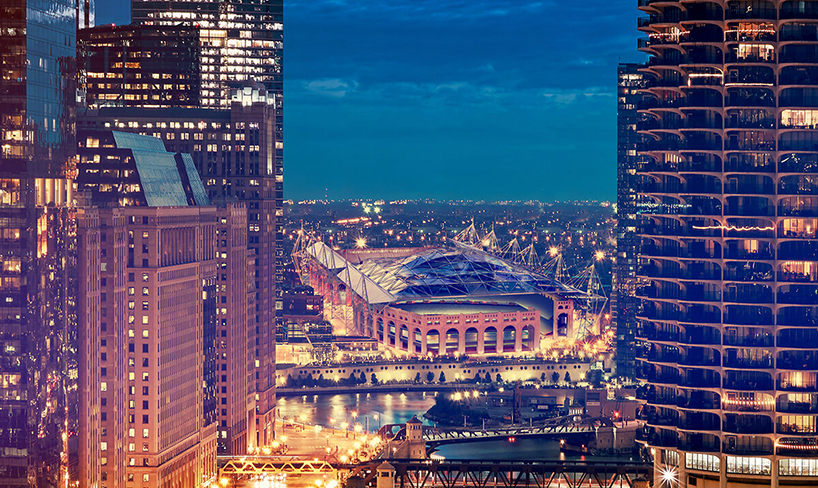 chicago domes (white sox)
in 1985 the firm skidmore, owings & merill wanted to house both the chicago bears and white sox's under one roof at a proposed location on halsted street in the west side. it would feature a backdrop of chicago's skyline.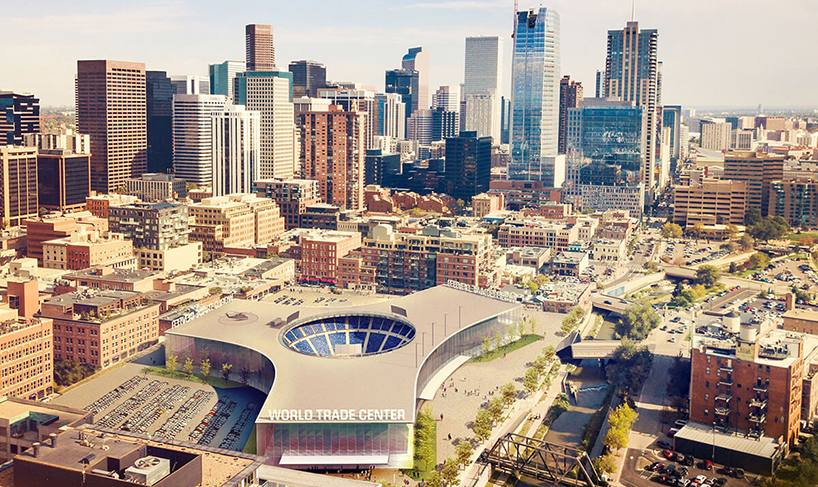 denver stadium (colorado rockies)
just a few blocks from coors field in downtown denver, jim conrad proposed a new mlb stadium in 1990 named denver stadium for the colorado rockies. it had an unusual design featuring three axes running out from the circle of the field itself. the one of the axes would feature a helipad on its roof, the next a plaza with landscaping would have run up to the main entrance, with the last left for parking.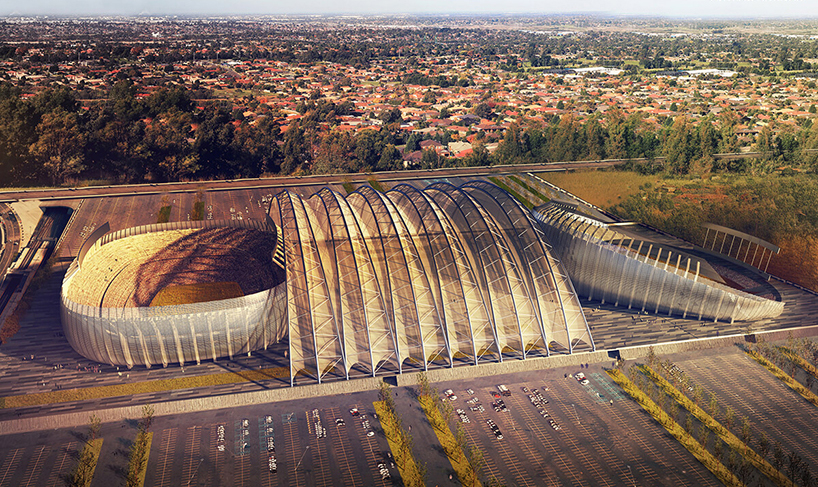 pontiac dome (detroit tigers)
the site where the current featherstone road sits had various proposals. a strong candidest in 1970s was the 'pontiac dome' for the detroit tigers, saw dual usage of a roof that would switch between covering a football stadium or baseball stadium, with a landscaped plaza in the middle.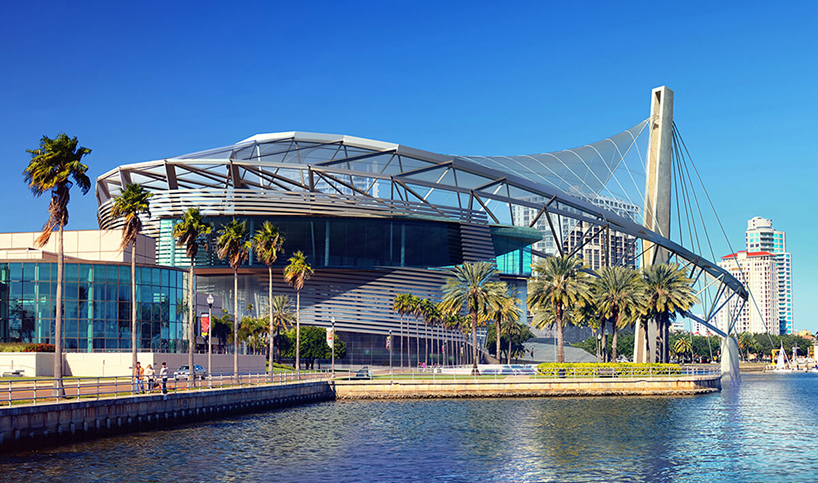 rays ballpark (tampa bay rays)
most recently the tamp bay rays wanted to construct rays ballpark in 2007. it featured a 'light, airy design, with a sail-like retractable roof and an open side overlooking the water, was intended to seat 34,000 spectators.' it was set to be opened in 2012 but it ran into funding issues was shelved in 2008.
may 18, 2020
may 18, 2020
may 12, 2020
may 12, 2020
may 03, 2020
may 03, 2020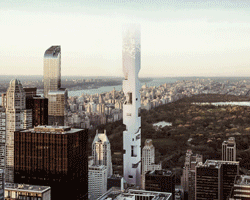 apr 30, 2020
apr 30, 2020
apr 21, 2020
apr 21, 2020
apr 18, 2020
apr 18, 2020
neomam
(16 articles)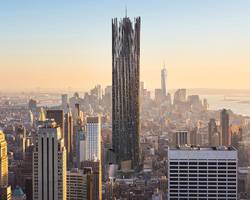 sep 04, 2019
sep 04, 2019
jul 28, 2019
jul 28, 2019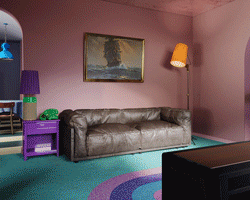 jul 18, 2019
jul 18, 2019
may 24, 2020
may 24, 2020
may 22, 2020
may 22, 2020
apr 24, 2020
apr 24, 2020
a diverse digital database that acts as a valuable guide in gaining insight and information about a product directly from the manufacturer, and serves as a rich reference point in developing a project or scheme.