at this year's stockholm furniture & light fair, designboom caught up with guests of honor neri&hu, who were there to present their installation 'the unfolding village.' the shanghai-based architects chose to highlight the issue of disappearing villages in china — an alarming trend that greatly impacts the traditional notion of community, family and cultural roots. inspired by street life, the exhibition formed a sinuous alleyway that folded and unfolded to create lanes and layers of spaces slowly revealing themselves to visitors. the profile appeared as an abstract pitched roof to symbolize the home, which when repeated in connected rows created a 'village.'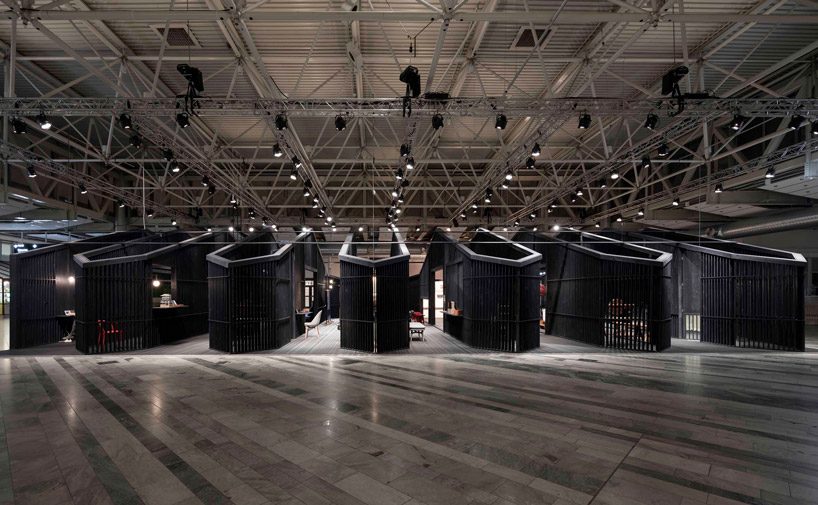 image © pedro pegenaute (also main image)
designboom (DB): we're very interested to know about the design process at neri&hu. when you first receive a brief from a client, what is your initial approach?
lyndon neri (LN): first, before the design brief comes, there is a vetting process in our office. so for instance, last year we got over 400 requests to do architecture and interiors and we probably took only about 15 of them. that's less than 5%, but that's just because that's a present condition of where we are in china, where it's just crazy. before the brief even comes to our studio, or even before we start, we actually ask a lot of questions to the client. whether they really understand why they're motivated to have us work with them, what's the reason behind their project, and not that they're bad, but sometimes they're not in line with our ethos, or we feel like they don't really understand us. maybe they just know our brand, or our name, or just want a glamorous project, or just want a project that's published. we quickly know that they're probably not the right clients. so that actually in many ways makes the briefing easier, because by the time it comes to our table, it's very clear that that brief is very much aligned with our ethos.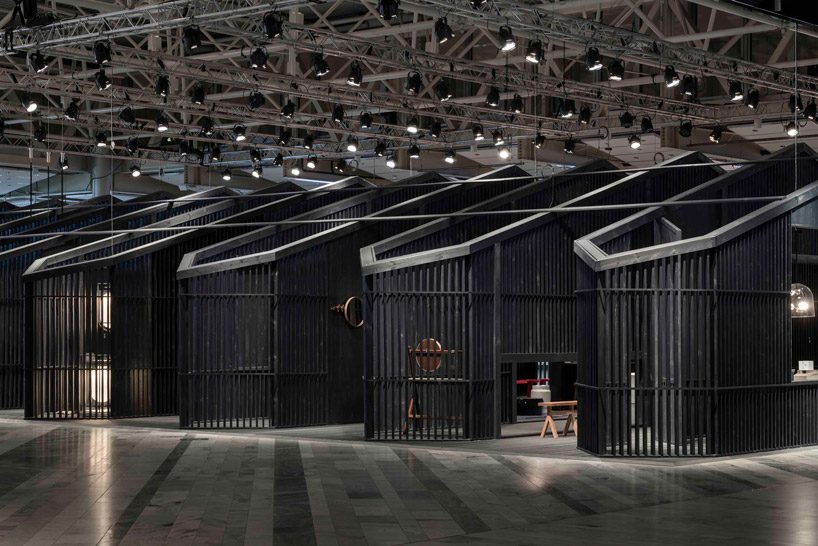 image © pedro pegenaute
rossana hu (RH): it depends on the client also, particularly in china, a lot of the clients don't really know what the briefing is. so the initial briefing comes from a discussion with them and us kind of, through the interaction, drawing out what they are really looking for, because we need to help them define what's in their mind. for example, they want their own hotel brand and then we need to ask them a lot of questions. then maybe they realize that they can't do it, or they want to do a co-working space, and when we describe to them what it entails, they realize they don't want a co-working space, they want a restaurant instead. so the briefing is important as we believe in discussing with the client and picking out from all the different considerations they have and what really matters. we help them focus.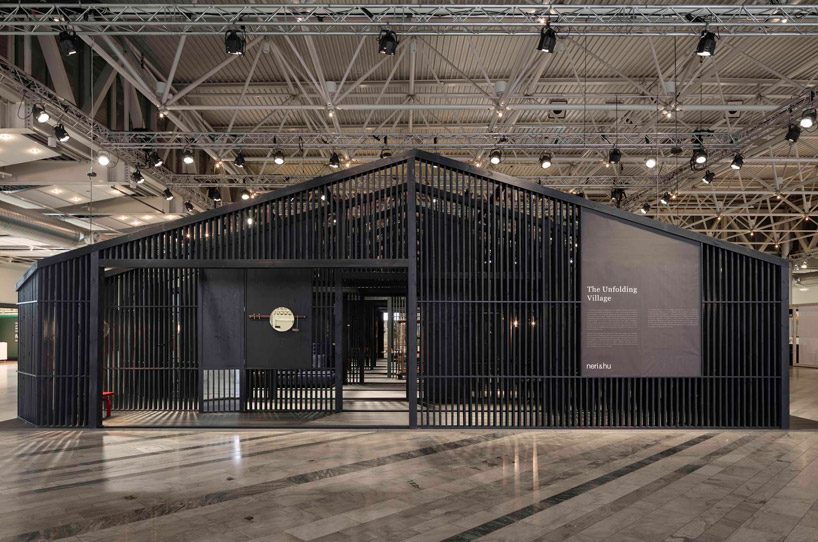 image © pedro pegenaute
LN: we approach architecture more from a very precise, almost surgical way. clients don't come to us and tell us what they need. you don't go to a doctor, and say this is what I need to be done. you go to a doctor and say I have problems… so we approach clients and ask, what is your problem? how can we help you and if your problem is beyond our means to serve you or help, then we send them to another architect or product designer who can help them solve their problem. naturally the clients that come our way are interested in trying to address cultural issues and expressing certain convictions. so we ask what their problems are and through the process we try to figure out how we can help them.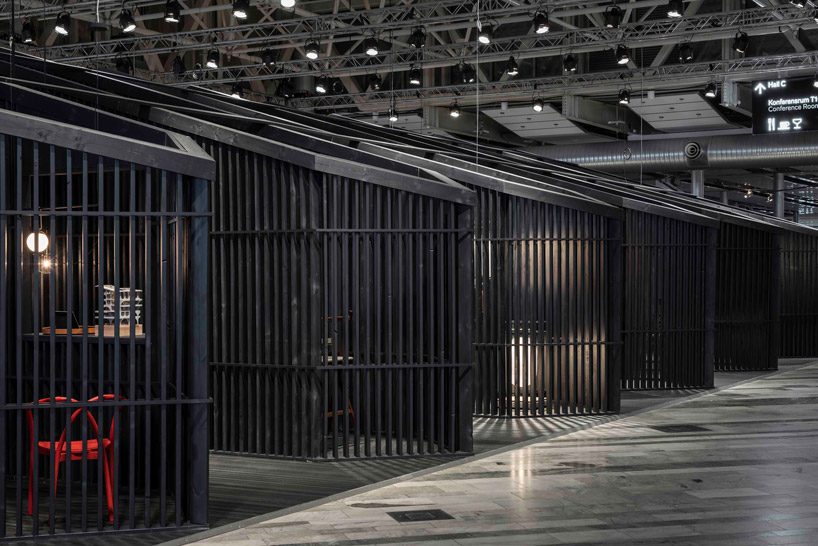 image © pedro pegenaute
DB: as you work on a breadth of different projects, from an installation such as this in stockholm to large-scale architecture. does your approach change between architecture, interiors, design and graphics?
LN: it's very research based, we are solving problems. issues of urbanity are very different from architecture, very different from interiors, very different to product design. the solution might vary, but the way to solve it is not so different. so it means trying to find the conceptual framework that can solve the problem at hand. there's always a concept, and there's always an idea behind the projects we do. be it a small product or bigger architecture, there is always a diagram on the side of each member of the design team's table, so when they're confused, they go back to that diagram.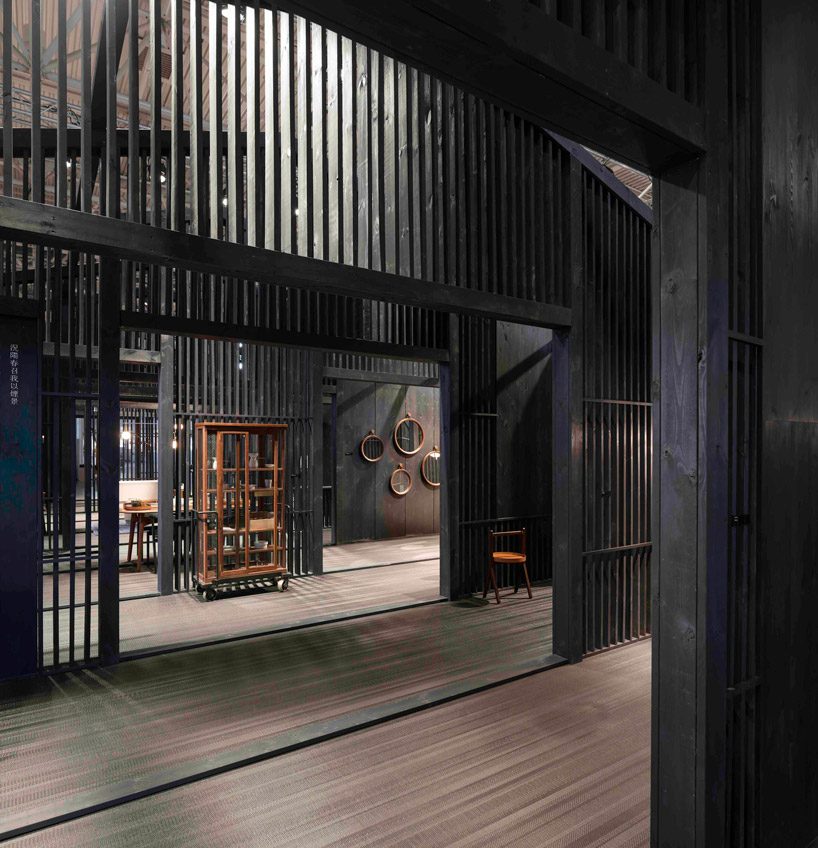 image © pedro pegenaute
DB: you have also been involved in teaching, how do you think this informs your own practice? what does teaching bring to you as an architect?
RH: I think it goes both ways. the teaching informs the practice, and the practice informs the teaching. it's sort of a tradition already since, I don't know, fifty years ago starting from the bauhaus and probably even before that. practice and teaching goes hand in hand, and our practice, like in many practices, when we design with our teams, it's kind of like going through a studio crit. also, we've always said the learning goes both ways, it's never really us teaching and students learning, or us giving the orders and the workers taking the orders. it's both ways because the teacher is learning and the students are teaching.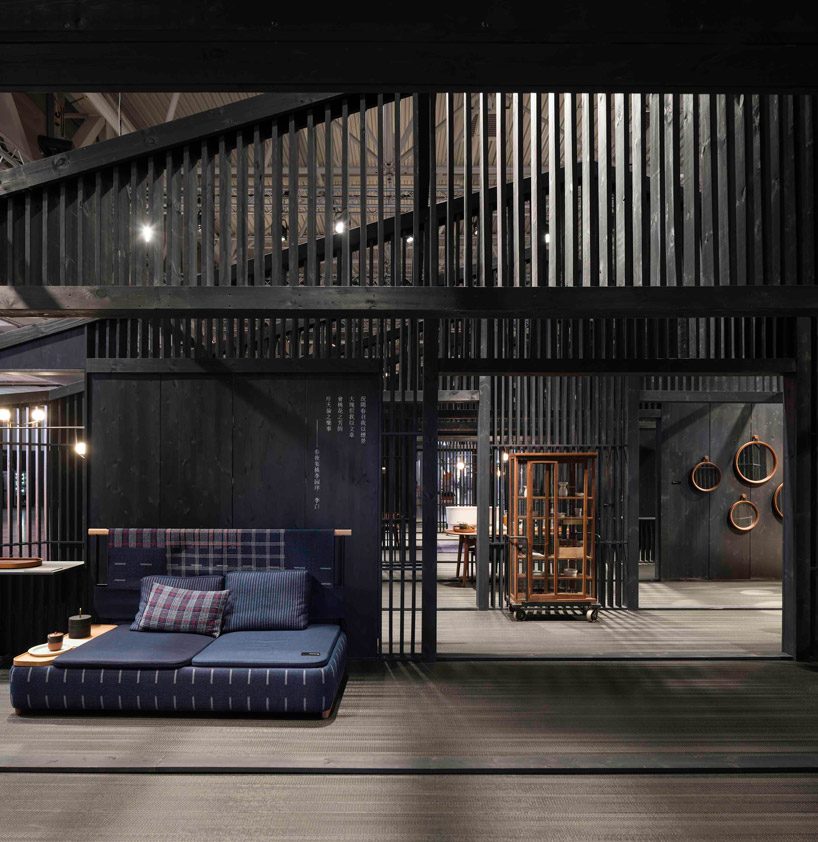 image © pedro pegenaute
DB: on the topic of architectural education, it is often debated that current courses don't prepare students for real practice, what is your opinion of this?
RH: it depends on who you're talking to. lyndon and I went to the same undergraduate institutions, and then we went to very different idealogical and pedagogical schools. so I went to princeton, which rests on theory and lyndon went to harvard GSD which is more about design and drawing and practice.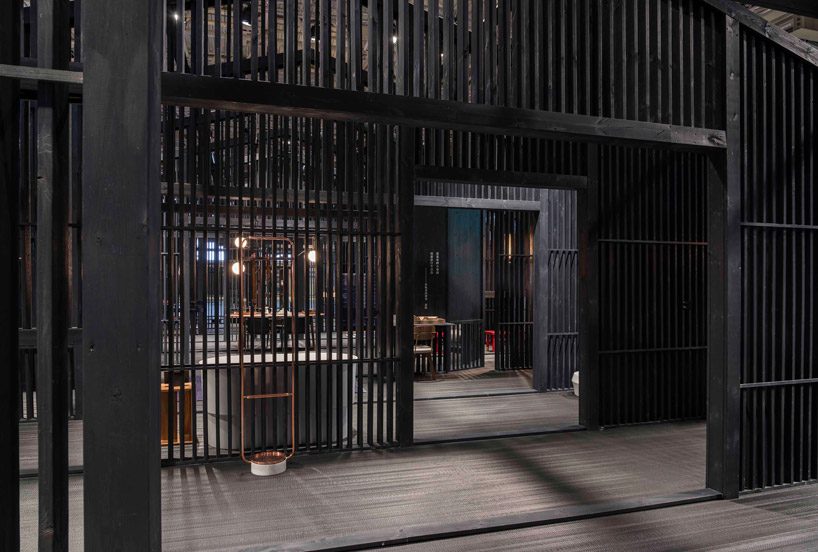 image © pedro pegenaute
LN: I think we take the opinion, at least for us, that the more technically driven skills can be learned. I think it's important to train your mind while you're young to be philosophically and theoretically grounded. without that, you could be going around in circles detailing without an ideology and idea. while we have problems with the way this is crafted (the pavilion) there is some theoretical, political underpinning message that we are trying to address. some booths here might be done very beautifully, but without really any meaning. and at the end of the day, this in five days is going to come down but I hope that message comes through. but a beautiful piece when it comes down, is gone.
RH: also, because technology is moving so fast and everyone is talking about which jobs can be replaced by AI, how to draw, how to build, definitely all that, can be and will be replaced easily. of course you need a balance, and we're not saying you don't, but if you only have a limited time, I would prefer you spend all four years thinking. design is all about thinking.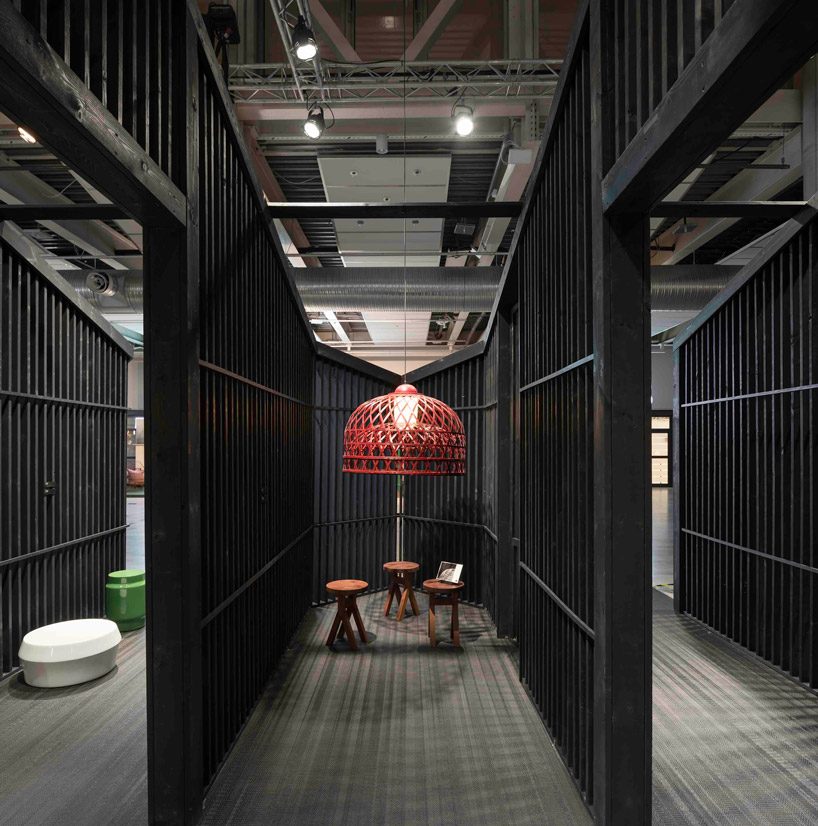 image © pedro pegenaute
DB: talking about your background, your practice is based in shanghai, but you both were educated in the US. how have these different influences informed you as architects and designers?
RH: the world is shrinking and its colliding in ways that makes explosive energy. I think the commercial globalization helps to instill this thinktank in a global way that everyone is aware of each other's issues and problems. I think we all learn from each other, and I think that's super great for designers, because the worst thing is if we are isolated.
LN: even though we were educated in the US, we are fundamentally chinese and culturally very chinese. the problem is that we are a small tribe, a tribe that's kind of delusional by thinking that by having a platform, be it milan or another architectural biennale, that we are changing the world when in fact we are only a small fraction of the real condition of this world. I think it's very important and that's why when we designed this installation we made an intention to be cultural, because a city without culture is dead.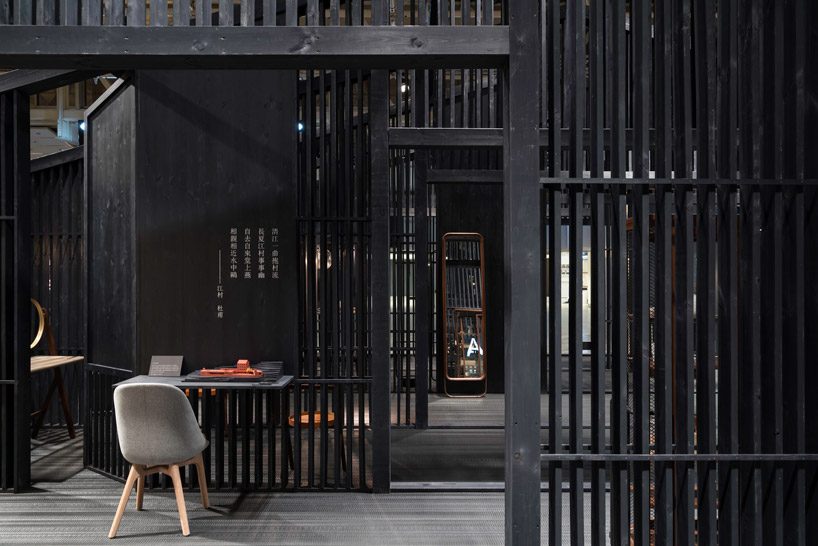 image © pedro pegenaute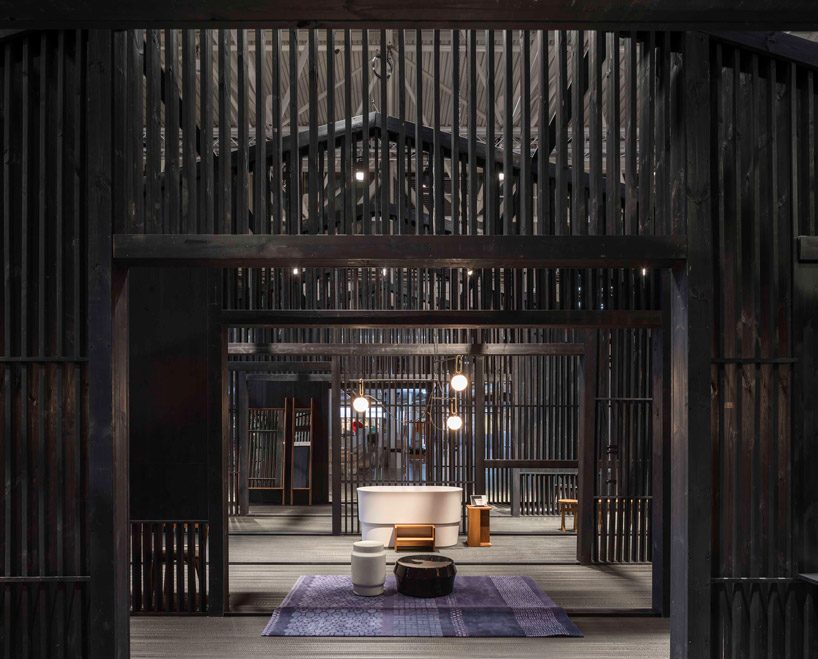 image © pedro pegenaute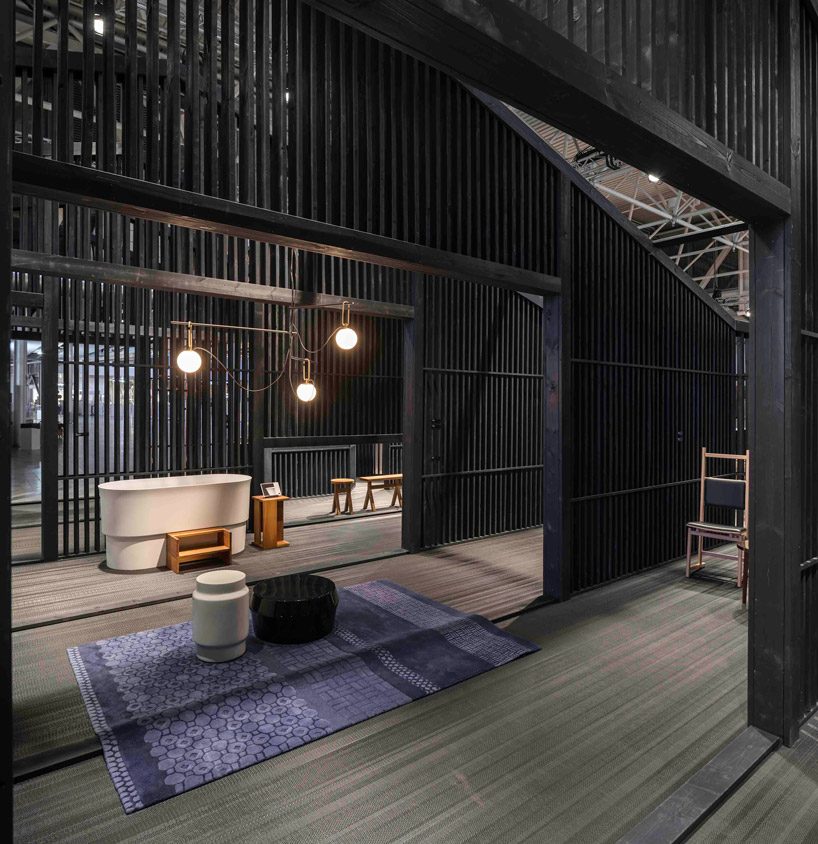 image © pedro pegenaute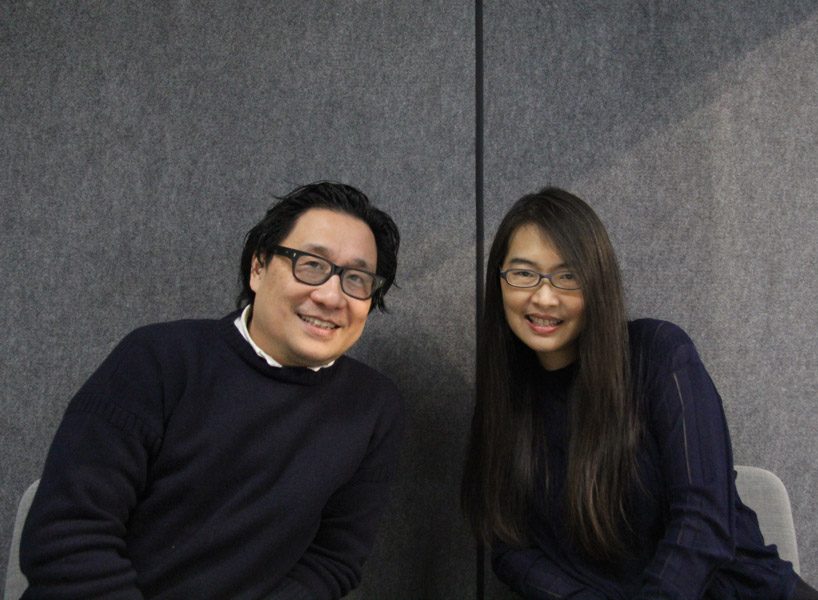 image © designboom
project info:
project name: stockholm furniture & light fair guest of honor exhibition – 'the unfolding village'
project location: stockholm furniture fair 2019
architect: neri&hu design and research office
feb 28, 2020
feb 28, 2020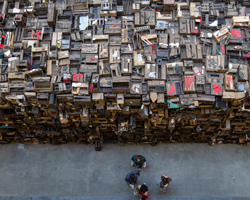 feb 12, 2020
feb 12, 2020
sep 05, 2019
sep 05, 2019
aug 29, 2019
aug 29, 2019
jun 25, 2019
jun 25, 2019
nov 09, 2018
nov 09, 2018
feb 28, 2019
feb 28, 2019
feb 21, 2019
feb 21, 2019
feb 16, 2019
feb 16, 2019
jul 22, 2020
jul 22, 2020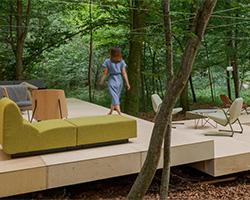 jun 29, 2020
jun 29, 2020
jun 05, 2020
jun 05, 2020
a diverse digital database that acts as a valuable guide in gaining insight and information about a product directly from the manufacturer, and serves as a rich reference point in developing a project or scheme.