jul 22, 2014
winning design for new perth stadium wraps facade in bronze
winning design for new perth stadium wraps facade in bronze
all images courtesy of new perth stadium
as the most recent step in the development of the new perth sports precinct, the design has been revealed for the 60,000 seat stadium at the center of the large complex. the project has been conceived by a team including COX architecture, HKS architects, arup, and hassell studio, with development by westadium, a consortium led by brookfield multiplex (design and construction), john laing (equity investor and asset management), and brookfield johnson controls (facilities management).
the arena is arranged as a five tiered structure, with roof coverage over 85 percent of its seating. a bronze façade wraps the majority of the circular plan, serving to reflect the geology of western australia and provide a visual identity to the complex. from the interior, LED lights will be able to illuminate the white shading canopy at night in correspondence with the home team's colors.
the facility will be able to host a variety of events including aussie-rules football, soccer, cricket, track-and-field, as well as concerts. the stadium will be home to the western force rugby team and also the west coast eagles and fremantle FC AFL clubs.
a short video provides images of the design as well as comments from key project constituents
video courtesy of new perth stadium
the stadium is set to be built on the city's burswood peninsula, alongside the swan river. the scheme provides plenty of vegetated landscape, with a curving covered 'community arbor', linking a new public transit station to the riverfront.
aerial view from the north west: a bronze façade reflects the geology of western australia
during an event to announce the winning projects acceptance, premier colin barnett stated, 'the winning design successfully meets the state's requirement for a world-class, multi-purpose stadium within a parkland setting, and does so with a uniquely western australian focus. the seating bowl maximizes stadium atmosphere, gives fans exceptional views and brings them close to the action, providing a special home ground advantage for our teams. these facilities will not only deliver an outstanding fan experience on event days, but will also provide year-round access to a magnificent recreational precinct.'
based on the winning scheme, the work is projected to come in $40 million under budget. based on these figures, contractual negotiations between the developer westadium and the west australian state government have concluded. the project is operating on a design-build-finance-maintain contract.
a sports precinct station will provide public transit to the new stadium
the bronze façade structure peels away along the eastern entry plaza
an upper level terrace offers views of swan river and the city context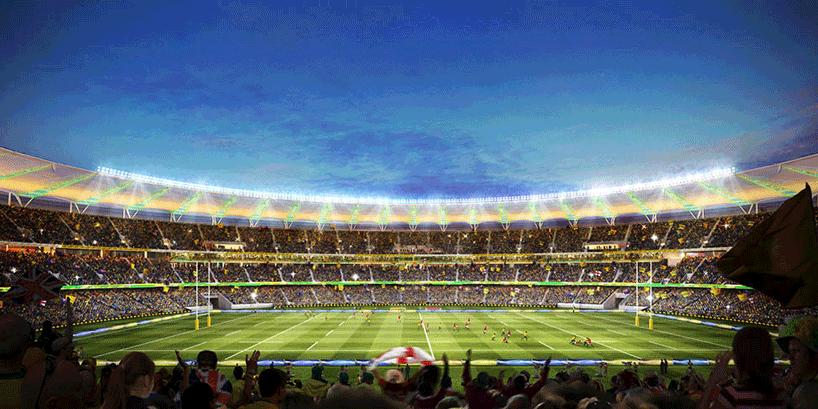 the stadium is planned to host various sporting events, including soccer and rugby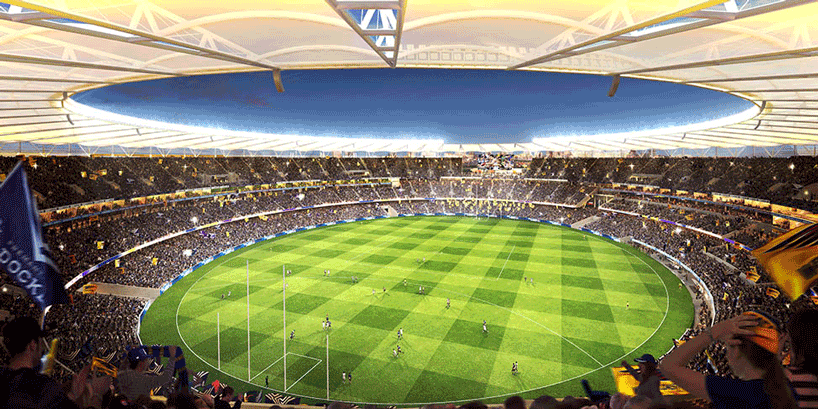 although the arena will be home to two AFL teams, it will also be able to accommodate track and field competitions
an outdoor amphitheater faces a giant screen displaying the current sporting event
the sports precinct, in relation to the city context
the arena will be able to host musical concerts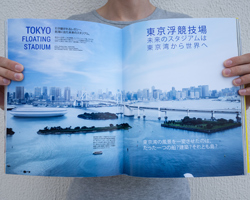 jun 22, 2017
jun 22, 2017
may 12, 2017
may 12, 2017
may 08, 2017
may 08, 2017