NISHIZAWAARCHITECTS has completed a shared house in vietnam's southern an giang province, which — in accordance with local building regulations — has been constructed using sheets of corrugated metal. the site is located in châu đốc, a small rural town that runs along the cambodian border. the region is populated with hundreds of floating dwellings on the river as well as houses that have been extended with the help of pilotis and small private bridges.

the façade is wrapped with sheets of corrugated metal, which helps it blend with the surrounding houses
image by hiroyuki oki (also main image)
another important aspect of the site is the surrounding rice fields that stretch towards the horizon. consequently, NISHIZAWAARCHITECTS sought to instill a strong sense of nature through the incorporation of sunlight, greenery, and natural ventilation. in order to develop the project further, the architects studied the way the community lives and the harsh natural environment that it has to cope with. (until concrete embankments were built relatively recently, the site would remain under water for many months of the year).

trees and other plantation is visible behind the home's porch
image by hiroyuki oki
ironically, although the new concrete walls now prevent flooding, the design team discovered that this had not necessarily improved residents' quality of life. for example, the team noted that almost all inhabitants now had no use for their ground floor. in response, the architects sought to adopt and apply regional customs while using local materials and construction methods.

'floating' timber frames create a series of private living spaces
image by hiroyuki oki
importantly, a new butterfly-roof opens the interior of the house to the surrounding environment, while rotating corrugated metal panels allow residents to adjust the amount of light and ventilation that enters the home. meanwhile, in place of solid walls, movable partitions create one large space that can be occupied in a variety of different ways. a shared communal level is positioned at ground level, with more private spaces are found on the upper floors.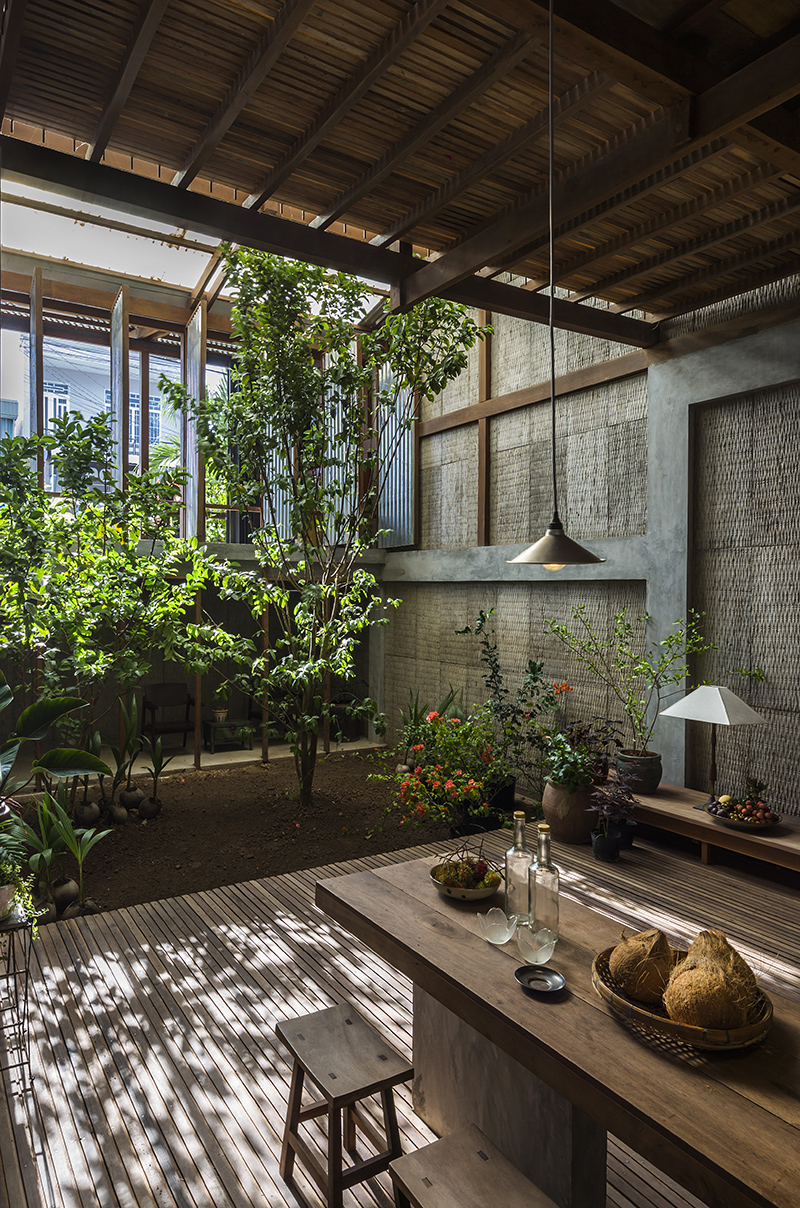 communal living space is positioned two meters below road level
image by hiroyuki oki

the timber frames help foster a 'relaxed and safe ambience'
image by hiroyuki oki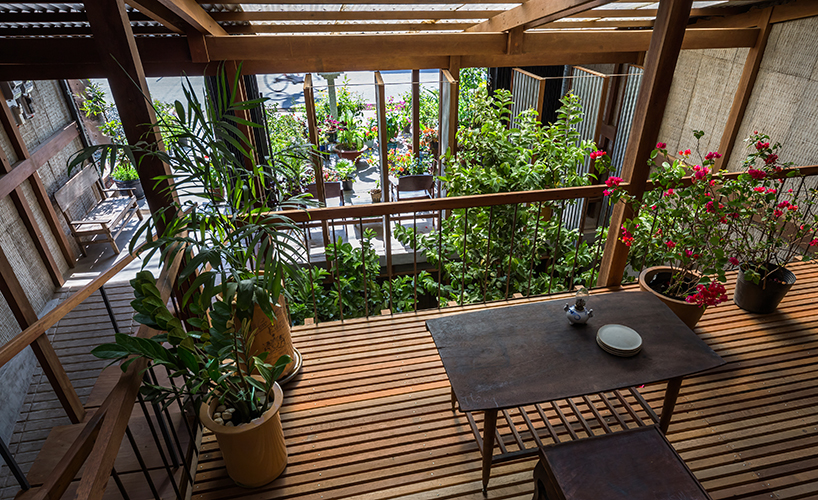 rotating window panels allow the home to establish a closer connection with its surroundings
image by hiroyuki oki

the windows enable residents to adjust the amount of sunlight and ventilation
image by hiroyuki oki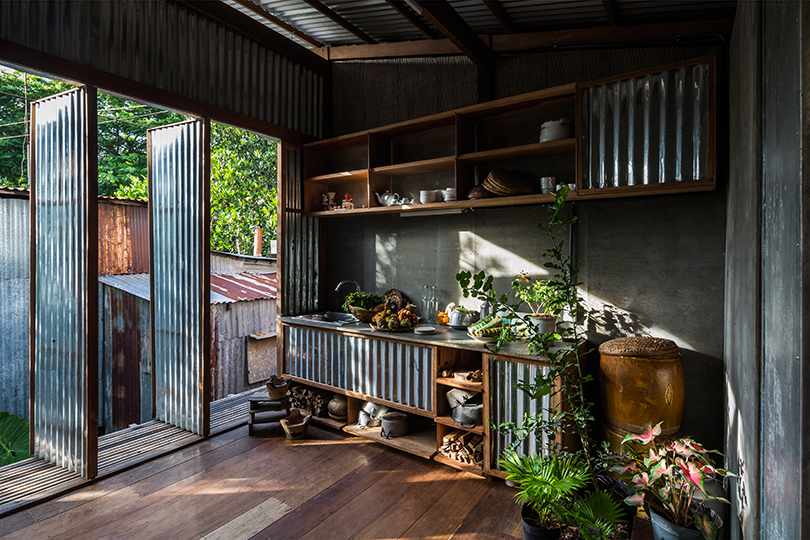 corrugated metal is also used for kitchen furniture and the neighbor's exterior walls
image by hiroyuki oki

the rear façade has been designed to match with its surroundings
image by hiroyuki oki

in the early morning, the sun rises above the adjacent rice-field
image by hiroyuki oki

the corrugated metal also protects against strong and direct sunlight
image by NISHIZAWAARCHITECTS

the rotating metal windows also help to bring subtle and indirect sunlight into the house
image by NISHIZAWAARCHITECTS
project info:
name: house in chau doc
architects: NISHIZAWAARCHITECTS
completion year: 2017
floor area: 340 sqm / 3,660 sqf
location: chau doc, an giang province, vietnam
architects in charge: shunri nishizawa, nguyen do hong quan, luong thanh tung
contractor: local carpenters
photography: hiroyuki oki, NISHIZAWAARCHITECTS
Save
Save
Save
Save
Save
Save
Save
Save
Save
Save
Save
Save
Save
oct 30, 2017
oct 30, 2017
oct 26, 2017
oct 26, 2017
oct 26, 2017
oct 26, 2017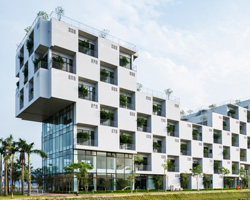 oct 24, 2017
oct 24, 2017
oct 06, 2017
oct 06, 2017
oct 05, 2017
oct 05, 2017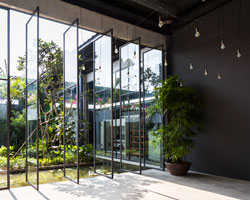 oct 14, 2016
oct 14, 2016
aug 09, 2016
aug 09, 2016
apr 08, 2016
apr 08, 2016