in switzerland, architecture firm NOMOS has completed an apartment complex formed using concrete modules. the residential project is located in geneva's mervelet district, a neighborhood populated with century-old houses and range of different tree species. the scheme, named 'jolimont', contains 63 housing units behind a faceted façade made from prefabricated concrete modules — a construction method that presents the building as an 'inhabited hive'.

all images by imagen subliminal
NOMOS has designed the elevations to be perceived differently depending on the time of day. a polished concrete slab has been used for the flooring, while the walls are covered with cement, and iron has been employed for the railings. the more animated façades, facing south and west, comprise a grid of sheltered terraces. here, stainless iron railings lean forward and rotate gradually, offering both intimacy and transparency.

the apartment complex is formed using prefabricated concrete modules
the architects chose to use oakwood for the handrails and doors in order to create a welcoming sense of domesticity. internally, large hallways affords views across the apartments. living rooms feature wide windows that provide a connection with their adjacent loggias. these external terraces present peaceful vistas of the surrounding scenery, an environment that places the dwellings within a homey garden setting.

the residential project is located in geneva's mervelet district

the more animated façades, facing south and west, comprise a grid of sheltered terraces

the elevations are perceived differently depending on the time of day

living rooms feature wide windows that provide a connection with their adjacent loggias

external terraces present peaceful vistas of the surrounding scenery

named 'jolimont', the scheme contains 63 housing units

the 1,800 square meter project was completed in 2015
project info:
architects: NOMOS
client: SCHG
location: geneva, switzerland
program: 63 public utility housing units
surface: 1,800 sqm / 19,375 sqf
completed: 2015
Save
Save
Save
Save
Save
Save
Save
Save
Save
Save
Save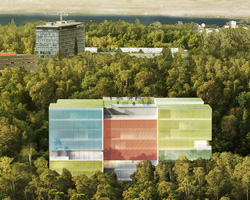 oct 31, 2017
oct 31, 2017
oct 31, 2017
oct 31, 2017
oct 23, 2017
oct 23, 2017
oct 03, 2017
oct 03, 2017
sep 21, 2017
sep 21, 2017
sep 19, 2017
sep 19, 2017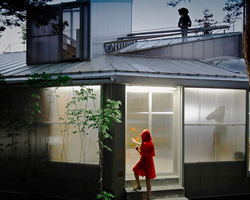 nov 02, 2017
nov 02, 2017
oct 22, 2017
oct 22, 2017
oct 17, 2017
oct 17, 2017
oct 10, 2017
oct 10, 2017
jul 26, 2017
jul 26, 2017
jul 20, 2017
jul 20, 2017