the architects at OBBA have realised a mountainside home in south korea for an elderly couple, with the building developed to make every activity a lingering impression from the moment they park the car, to opening the door and entering the house.
'in the context of a fast changing society, holding on to a "lingering imagery" seems to be a difficult effort in keeping up with our daily life. as soon as returning from a trip, we immediately resume our routine before having to reflect upon the journey. even watching a movie doesn't provide enough lingering impressions any more, as we are instantly exposed to other stimuli. as such, our lives are becoming a series of short moments.' – OBBA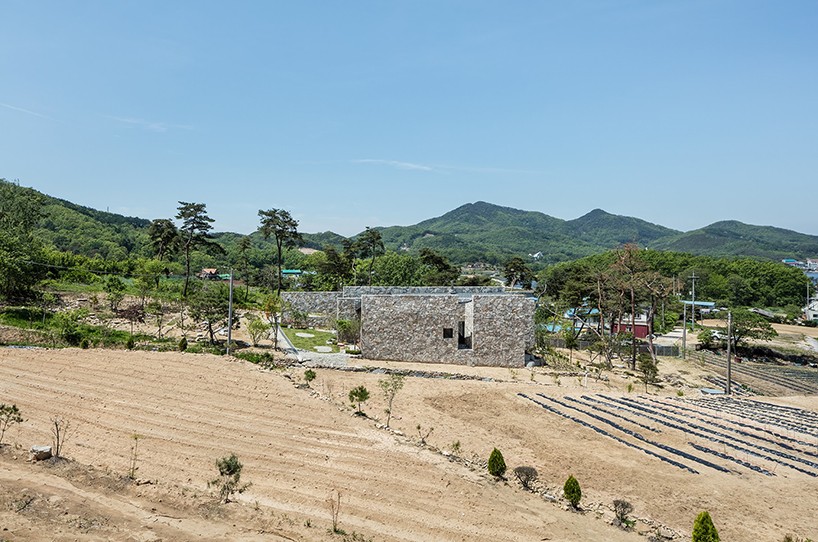 the site opens towards the mountain in the south, and the reservoir in the north
all images © kyungsub shin
the project is titled 'the layers' and the site located at the foot of mount toema, an hours drive from seoul. after moving back to korea from living abroad, the elderly couple asked OBBA to realize their new home which led to the stone-built construction made up of layered walls of yellow stone. fitting into its rural landscape, the single storey building is structured as four horizontal planes and organized in the north-south orientation and following the slight incline of the land.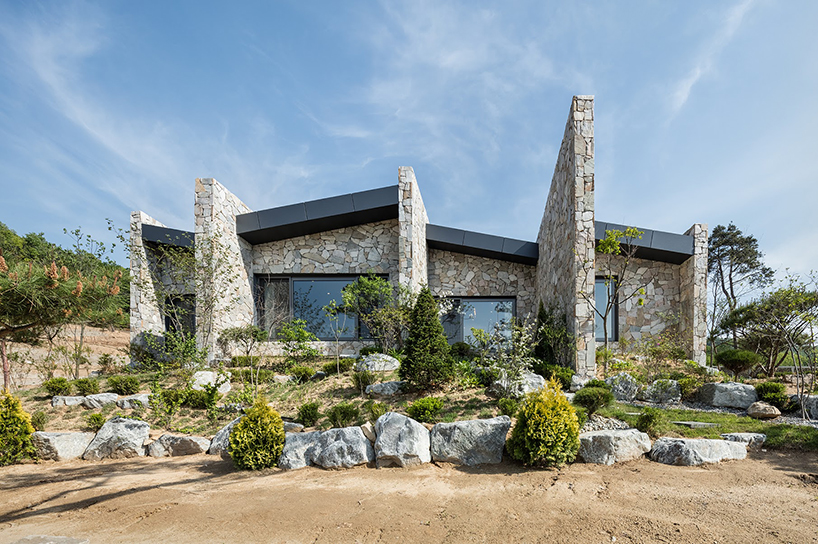 the single-story building is structured as four masses
'we wanted to offer the elderly couple-who have lived a busy life, which was like a series of short moments, a rural home that is enjoyably comfortable but not boring. one of the major concerns for this project was a transformation of the aforementioned short moments into a space imbued with an abundance of lingering images.'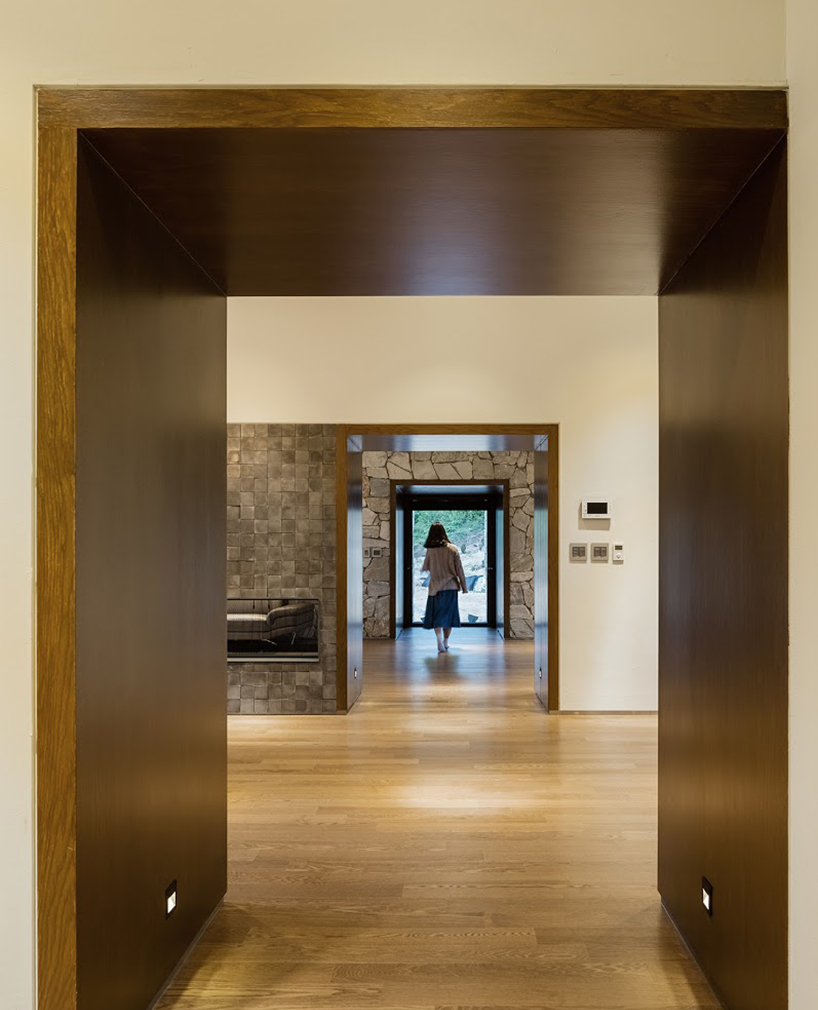 a long corridor is bisected with four rooms
although it is viewed as a dominant block façade from the road, the house unfolds as a sequence of spaces that branch off as four rooms from a long corridor. the interior walls differ in thicknesses and length depending on its program. in addition, the surface of each layer has a different textural quality, ranging from the smooth finish on the outer part to the rough and rigid yellow stone finish at the deepest part, intensifying the perceptional depth through its disposition of layered spaces.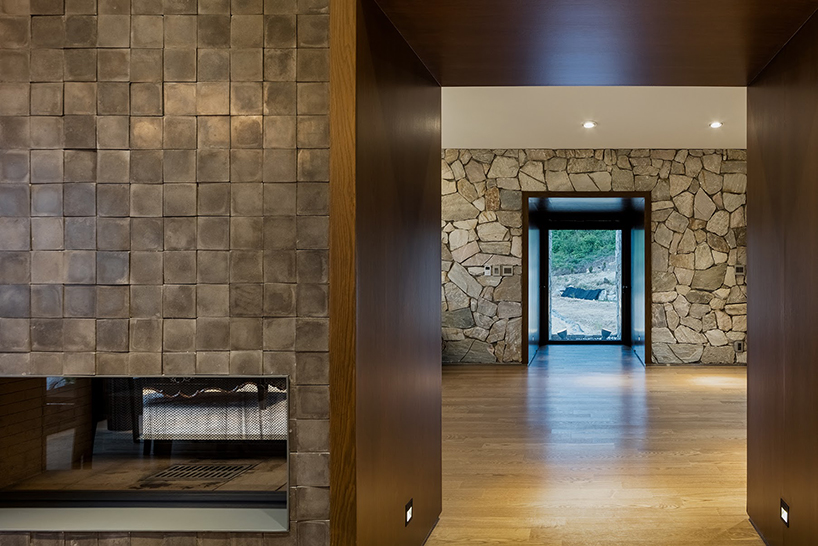 the stone walls is continued internally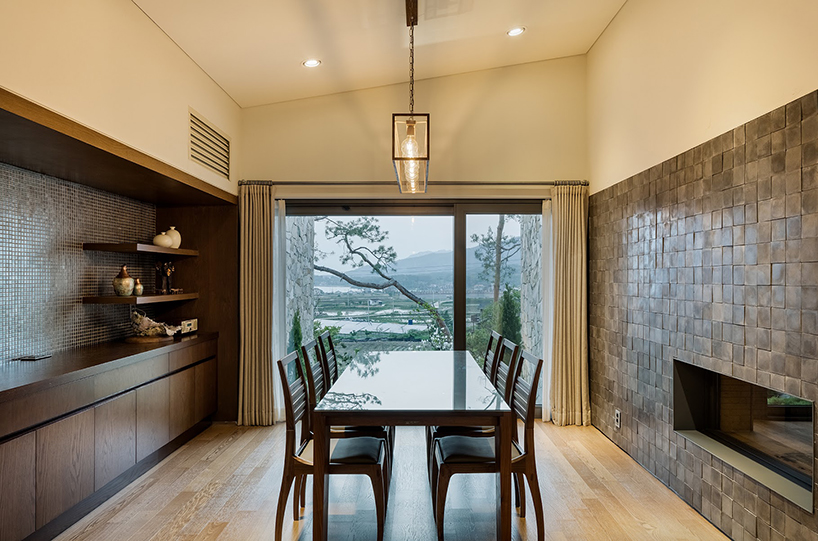 the distant reservoir can be seen from the interior spaces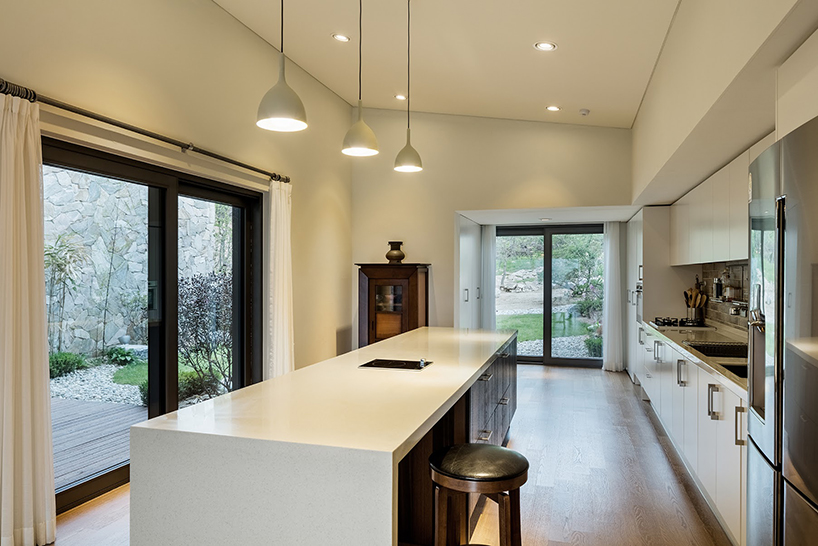 the kitchen spills onto the garden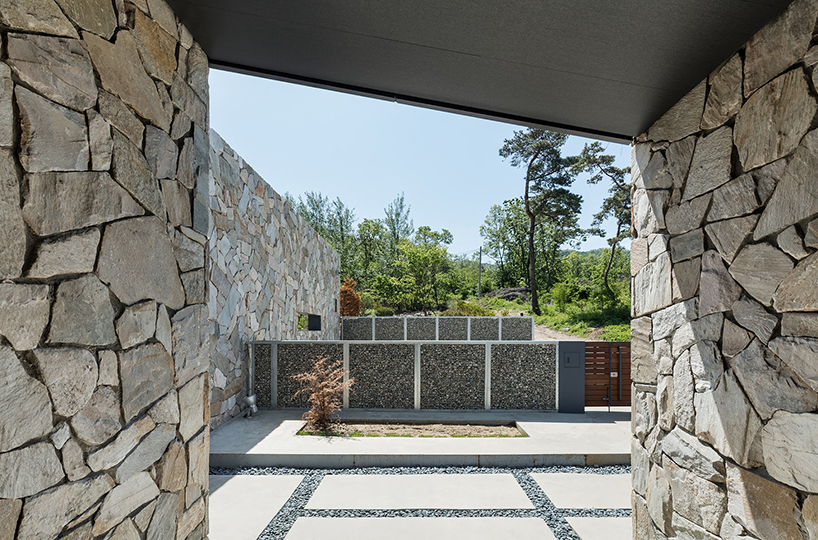 the pocket gardens created by the layers are each different, giving a more diverse impression at each space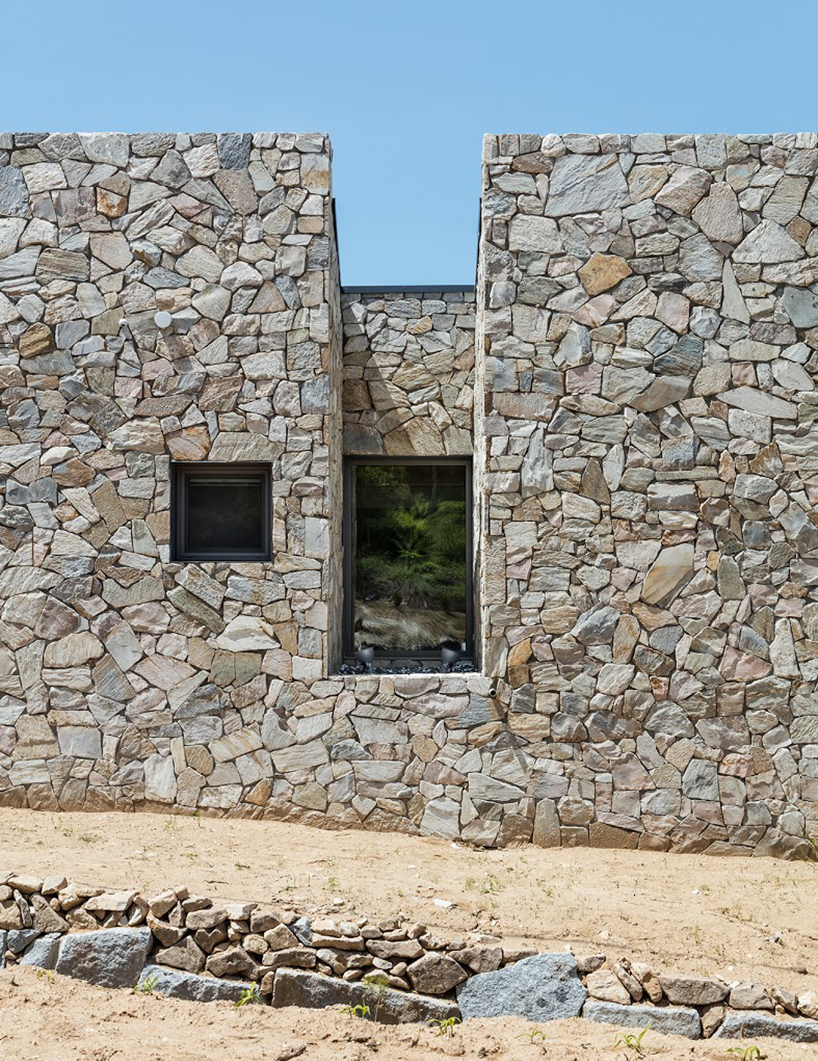 the stone walls were chosen for its close relation to its rural landscape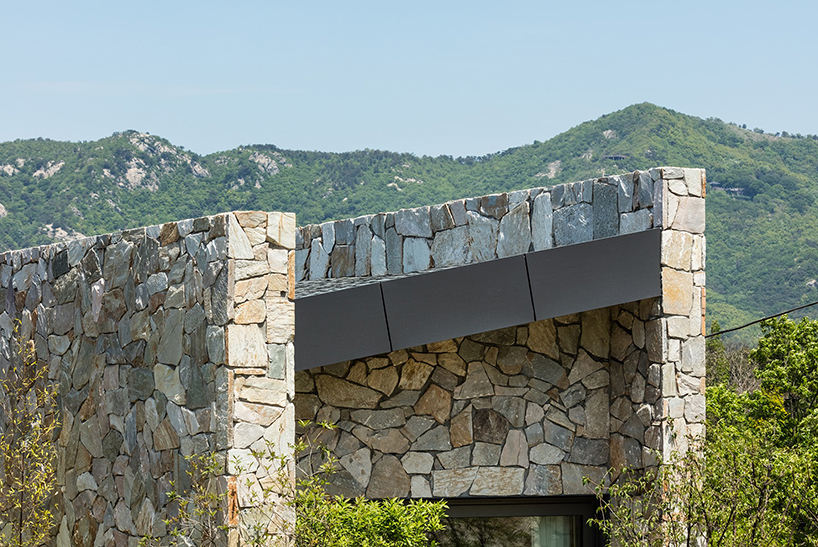 the layered walls of the yellow stone finish, resembling the color of the soil, blend into the landscape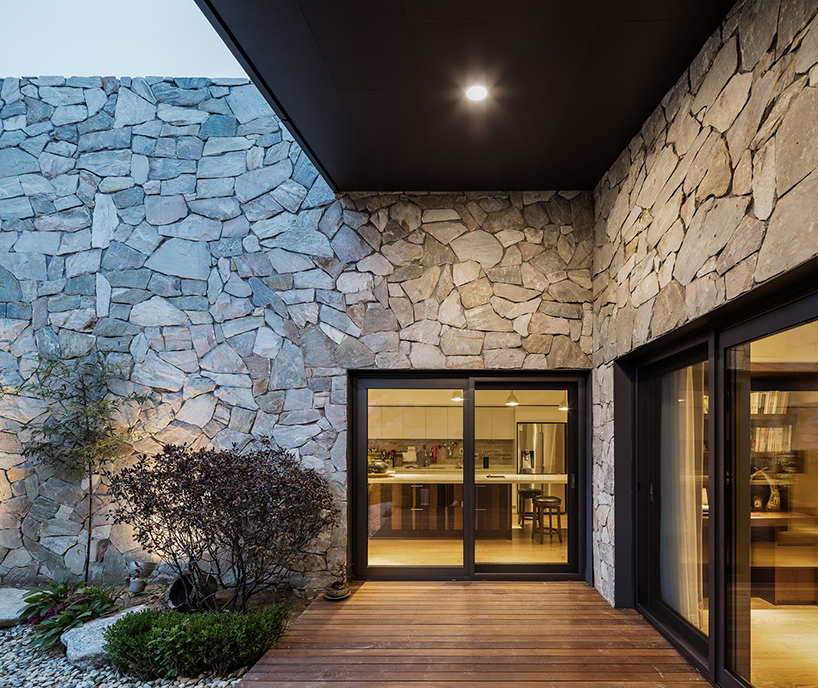 as the client is elderly, there are no stairs or another level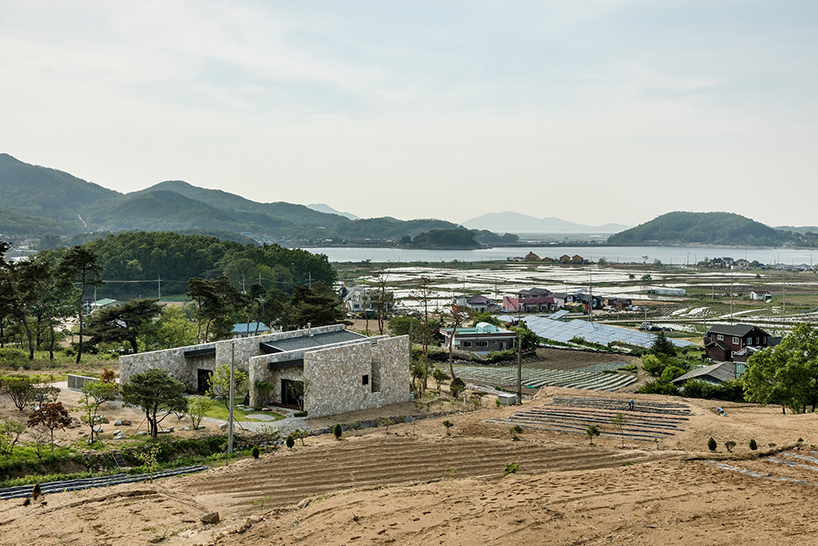 the site is located at the foot of mt. toema in ganghwa-gun, incheon, which is 1 hour north-westwards from seoul
Save
Save
Save
Save
Save
Save
Save
Save
jul 19, 2017
jul 19, 2017
jul 18, 2017
jul 18, 2017
jul 17, 2017
jul 17, 2017
OBBA
(4 articles)
jan 29, 2016
jan 29, 2016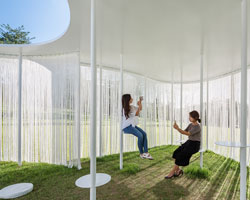 oct 17, 2015
oct 17, 2015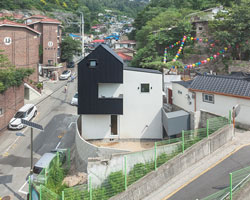 oct 09, 2015
oct 09, 2015