update (may 12, 2017): the city council of rotterdam has approved the feyenoord city concept masterplan after a public meeting. with this decision, the city supports the realization of OMA's masterplan for feyenoord city including a new stadium on the river maas. the municipality will contribute to this major city development project through the purchase and lease of land, shares in the new stadium, and financing part of the planned infrastructure.
following the city council's decision to support feyenoord city, the project will proceed with the detailed design of the masterplan and the design development of phase 1. this includes the new stadium, four residential towers, a hotel, and the development of the northern part of the strip. the new stadium is expected to open in time for the 2022-23 dutch football season.

all images courtesy of OMA
'OMA is happy that rotterdam has decided to go forward with the development of the first real sport city of northern europe, which will have a major impact on the south of rotterdam and the rest of the city,' says david gianotten, OMA's partner-in-charge. 'I'm also delighted that we can maintain the legacy of feyenoord and de kuip whilst establishing a new stadium and amenities for the future of the club in dutch and european soccer.'

the stadium will be directly linked to rotterdam-zuid through a walkway and ample public space. at the core of the masterplan is 'the strip', a 800 meter-long boulevard connecting the new stadium to de kuip, which will be converted into apartments, commercial space, an athletics sports center, and a public square.
'with the development of feyenoord city, OMA contributes to the next phase of development for the city of rotterdam, our home town,' continues gianotten. 'we help to connect parts of the city that were isolated and difficult to reach; we designed a piece of  city around the feyenoord football club and its new stadium, which will connect people through  sport and community. with this design, OMA fulfills our strong desire to develop a sport city  that is unique in the netherlands and northern europe.'
the completion of this sports city will also contain 'kuip park', an additional 89,000 square meters of green space for sport and leisure activities, as well as 700 residential units. in total, the program of feyenoord city comprises 180,000 square meters of housing in different typologies, 64,000 square meters of commercial space — including a new cinema, restaurants and sport-related shops — and 83,000 square meters of public program, including a sports experience and urban sport fields.
Save
Save
Save
Save
Save
Save
Save
Save
Save
Save
Save
Save
Save
Save
Save
Save
Save
oct 18, 2017
oct 18, 2017
oct 11, 2017
oct 11, 2017
sep 19, 2017
sep 19, 2017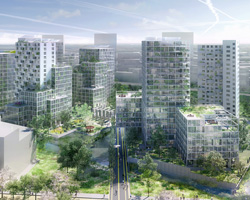 sep 12, 2017
sep 12, 2017
sep 05, 2017
sep 05, 2017
aug 27, 2017
aug 27, 2017
oct 11, 2017
oct 11, 2017
oct 02, 2017
oct 02, 2017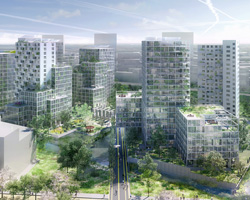 sep 12, 2017
sep 12, 2017
aug 31, 2017
aug 31, 2017
jul 10, 2017
jul 10, 2017
jun 19, 2017
jun 19, 2017
oct 17, 2017
oct 17, 2017
sep 10, 2017
sep 10, 2017
sep 04, 2017
sep 04, 2017
aug 16, 2017
aug 16, 2017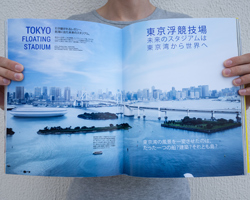 jun 22, 2017
jun 22, 2017
may 08, 2017
may 08, 2017