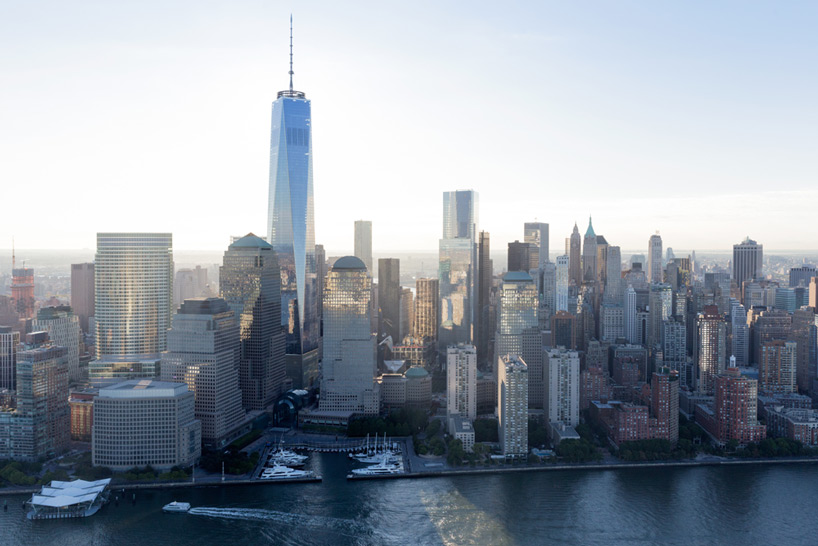 nov 05, 2014
iwan baan + james ewing photograph the recently opened 1 WTC by SOM
the first offices have opened for use in the landmark one world trade center tower, designed by architecture office skidmore, owings & merrill. while reaching a height of 1,776 feet at its spire's peak, the high rise contains 104 stories, of which floors 20 through 44 are now occupied as the headquarters of media and publishing company condé nast.
13 years after the tragic events of 9/11, the occasion marks a key moment in the lineage of the lower manhattan site, re-establishing its potential as a business center. beyond this, the 'freedom tower' exists as a striking visual icon in lower manhattan, both along the city's skyline as well as from the ground level. to document its presence, photographers iwan baan and james ewing have captured various views of the fully formed structure.

the tower reaches an overall height of 1,776 feet at the peak of its spire
image © iwan baan (also main image) / all images courtesy of skidmore, owings & merrill
the tower will continue to be opened in stages within the coming months, with the 102nd-storey observation deck accessible in the spring of 2015. at the moment, only 60 percent of the building has been leased, with tenants also including general services administration and the advertising company kids creative.
the high rise is arguably regarded as the tallest building in the western hemisphere, depending on if its spire is included in the height calculation (1,776 feet). the glass volume is composed of triangular planes with vertices at the corners of its densely-built square plinth below and parapet above (rotated 45 degrees from the base).

the tower's parapet level is rotated 45 degress with respect to the building's base
image © iwan baan
the tower's opening occurs soon after the ground breaking of the santiago calatrava-designed rebuilding of the greek orthodox church destroyed in the wreckage of 9/11. for more info on the st. nicholas national shrine, see designboom's article here.

the tall and triangulated glass volume re-establishes the site within the lower manhattan skyline
image © iwan baan
floors 20 through 44 are occupied by the headquarters of publishing company condé nast
image © james ewing | OTTO
ground level views of 1 WTC
images © james ewing | OTTO
image © james ewing | OTTO
image © james ewing | OTTO
floor 102 (of 104 in total) will be used as an observation deck, accessible by spring 2015
image © james ewing | OTTO

the entirely glass façades project varied conditions of transparency and reflectivity at different times of day
images © james ewing | OTTO
image © james ewing | OTTO

the tower rises above the world trade center memorial and pavilion
images © james ewing | OTTO
Save
Save
oct 30, 2017
oct 30, 2017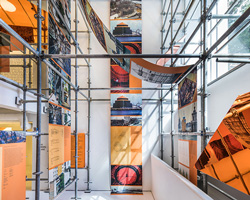 oct 27, 2017
oct 27, 2017
oct 22, 2017
oct 22, 2017
oct 21, 2017
oct 21, 2017
oct 19, 2017
oct 19, 2017
oct 17, 2017
oct 17, 2017
oct 30, 2017
oct 30, 2017
oct 30, 2017
oct 30, 2017
oct 30, 2017
oct 30, 2017
oct 03, 2017
oct 03, 2017
sep 14, 2017
sep 14, 2017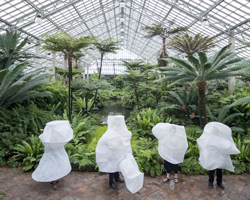 sep 12, 2017
sep 12, 2017
SOM
(41 articles)
sep 17, 2017
sep 17, 2017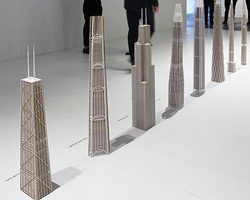 sep 13, 2017
sep 13, 2017
may 17, 2017
may 17, 2017
oct 13, 2016
oct 13, 2016
sep 08, 2016
sep 08, 2016
aug 30, 2016
aug 30, 2016