ÖÖD promises that in eight hours anyone can build up their own pre-fabricated house or even start an accommodation business similar to airbnb. the concept, born in estonia, introduces the ÖÖD house / hotel room as a well-designed, mini dwelling offering a compact but comfortable 200 square feet space composed of a bed, kitchenette and bathroom.

image © anton toomere (also main image)
each rectangular unit is finished with mirrored and insulated privacy glass allowing it to reflect views of the surrounding environment, the sky- no matter the location. other features that promote the comfort and attraction to the ÖÖD dwellings is the heated flooring, WIFI, large TV touch screen and bose sound system. lastly, with the pre-fabricated element, each unit is delivered as it is and can also be sold on as a complete set.

glass façade promotes views and light no matter the location
image © ÖÖD

the compact but open plan layout offers a custom bed, kitchenette and shower
image © ÖÖD

other features include heated flooring, LED lighting and WIFI
image © ÖÖD

in eight hours, the unit can be ready for use
image © ÖÖD

the reflective envelope was created to let it blend with all surroundings
image © maris tomba

ööd hotel rooms are for short-term accommodation and intended for the airbnb and booking.com markets
image © maris tomba

the unit can be resold as a complete set
image © maris tomba
Save
Save
Save
Save
Save
Save
Save
Save
aug 31, 2017
aug 31, 2017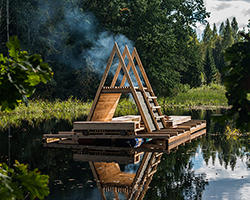 sep 22, 2016
sep 22, 2016
sep 22, 2015
sep 22, 2015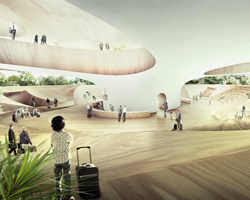 jan 24, 2015
jan 24, 2015
dec 03, 2014
dec 03, 2014
oct 07, 2014
oct 07, 2014
mirrors
(105 articles)
oct 22, 2017
oct 22, 2017
sep 26, 2017
sep 26, 2017
sep 13, 2017
sep 13, 2017
aug 15, 2017
aug 15, 2017
aug 01, 2017
aug 01, 2017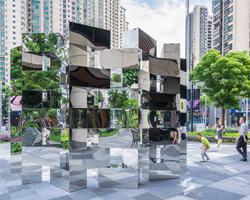 jul 24, 2017
jul 24, 2017
oct 29, 2017
oct 29, 2017
oct 21, 2017
oct 21, 2017
oct 01, 2017
oct 01, 2017
aug 30, 2017
aug 30, 2017
aug 07, 2017
aug 07, 2017
jul 29, 2017
jul 29, 2017
oct 29, 2017
oct 29, 2017
oct 16, 2017
oct 16, 2017
oct 11, 2017
oct 11, 2017
oct 10, 2017
oct 10, 2017
sep 26, 2017
sep 26, 2017
sep 15, 2017
sep 15, 2017